Owen Wingrave, Guildhall School of Music |

reviews, news & interviews
Owen Wingrave, Guildhall School of Music
Owen Wingrave, Guildhall School of Music
This Britten rarity has a beautiful score but no satisfying drama here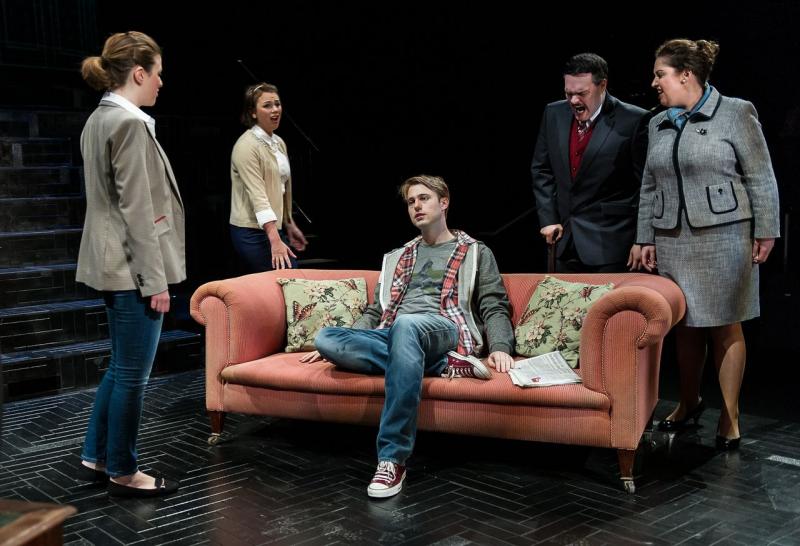 Family at war: Britten turns Henry James's characters into puppets for his own polemic
Although originally commissioned by the Royal Opera House, Benjamin Britten's opera Owen Wingrave was always intended to be an opera-for-television. Perhaps it's this unusual pedigree that has scared off potential performances of this little-seen work, perhaps it's the piece's awkward drama and barely digested polemic. Either way it's a shame.
This late score is full of Brittenish melodic fragments and orchestral colours, and if the opera house wouldn't exactly be the poorer for its absence the concert hall certainly would.
Why the inherently naturalistic medium of television should have provoked Britten's most stylized and unyielding drama is hard to fathom. Even the composer's instinctive feel for word-setting and ear for dialogue deserts him in his dealings with Myfanwy Piper's libretto. Based on a Henry James short story, the opera's bluntly pacifist agenda finds plenty of ideological soapboxes from which to hector the audience in this Gothic tale about a locked room and a family curse.
Robinson's decision to stage the opera in traverse is as baffling as it is self-defeating
While The Turn of the Screw offered Britten all manner of shadowy psychological corners to explore, Owen Wingrave is too busy making its case to bother with much by way of character development or inner life, and it's a thin set of paper dolls indeed that the students from the Guildhall's opera course tackle in this new co-production with Canada's Banff Centre, directed by Kelly Robinson.
In its favour are Madeleine Boyd's attractive designs (though if the updating of war scenarios to Afghanistan had any effect beyond giving us desert camouflage instead of period uniforms it was lost on me). The whole premise just doesn't translate to contemporary values, and even if we read (as some have insisted we should) war as a cipher for hetero-normality and pacifism as homosexuality, the extremity of the Wingrave family's reactions just doesn't ring true.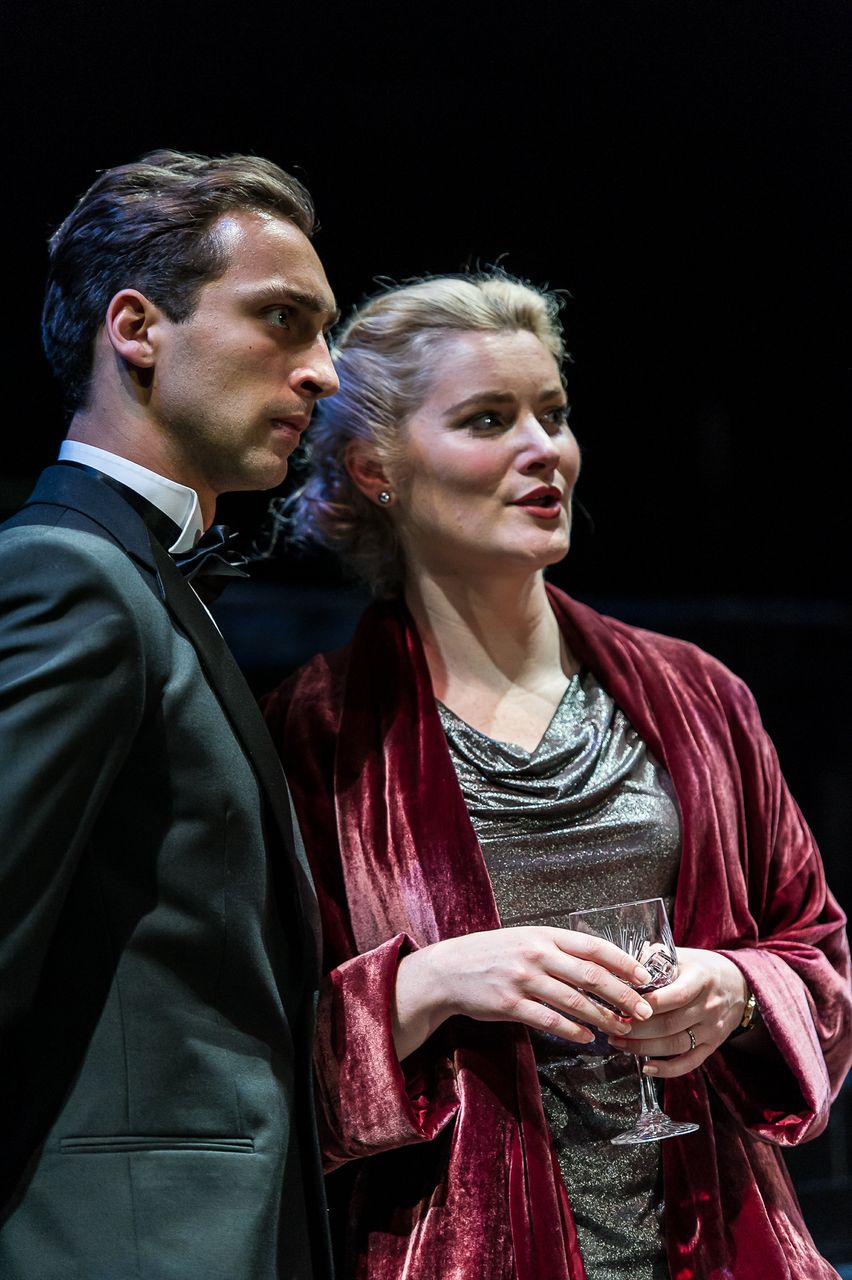 Working against Boyd's rather classic visuals is Robinson's decision to stage the show in the traverse – a device that seemingly adds nothing a more classic presentation couldn't have achieved, and leads inevitably to half the cast singing with their backs to you at any one moment. That may work just about for professionals, but for smaller student voices whose resonance isn't yet fully focused it just means that words and sense in this already baffling tale are lost. Add to this a series of video screens, presumably paying homage to the work's television origins, which distract more than they illuminate, and you have more hindrance than help for the cast.
Fortunately there's some excellent singing, notably from Catherine Backhouse's powerful, unyielding Kate and Joseph Padfield (pictured above) as Owen's senior officer Spencer Coyle. Backhouse's mezzo offers wonderfully even shades all through the register, and her impassioned delivery brought dangerous warmth to James' fanatical, cold-fish heroine. Coyle also brings depth to his tone (though not quite as finished a sound) that unfortunately shows up Benjamin Appl's Owen's limitations. Although sympathetic in performance, Appl (pictured below) simply doesn't sing enough. We lose any sense of through-line or legato in his phrases, especially in the middle of the voice where it becomes unfocused and foggy.
There's good support from Roisin Walsh as the obligatory battleaxe-aunt and Raphaela Papadakis as Mrs Julian in what turns out to be an evening dominated by the women of the cast – surprising perhaps in an opera about the military, but Britten would surely have approved of such reverse emphasis.
Although suffering in blend from being exiled to one end of the traverse and having to duet with some enthusiastic air-conditioning, the orchestra (using David Matthews's reduced scoring) offers a many-textured reading under Dominic Wheeler. Lovely contributions from the harp echo the celesta from Britten's earlier works and prefigures the gamelan-type sounds still to come in Death In Venice, and if single strings struggle a bit in this acoustic then that is through no fault of theirs.
This is a production that takes a flawed opera and does almost everything possible to highlight its limitations. That being said, it's a rare chance – most likely your only chance in this anniversary year – to hear this elegant miniature of a score, and thanks to some fine singing and playing it's one worth going to hear, if not see.
There's some excellent singing, notably from Catherine Backhouse's powerful, unyielding Kate
rating
Explore topics
Share this article