Mr Selfridge, Series Finale, ITV |

reviews, news & interviews
Mr Selfridge, Series Finale, ITV
Mr Selfridge, Series Finale, ITV
Many liaisons come to an end as series one of Andrew Davies's Oxford Street drama reaches closing time
Where does the show go from here? Jeremy Piven as Harry Selfridge contemplates the future
Watching Mr Selfridge has been like one of those whirlwind tours with the refrain, "It's Tuesday, so it must be Rome". Episodes have been defined by the drop-in appearances of Blériot and his aeroplane, Conan Doyle and the séance, Mr FW Woolworth and the like. They've succeeded one another like the purring Monsieur Leclair's window displays, leaving ongoing interest in character in the shade.
Crowning, in every sense, this closing episode was the private visit paid to the store by Edward VII, received with customary unctuousness by Jeremy Piven's Harry Selfridge. Either it was the King of England visiting the King of Oxford Street - though the head wearing the Selfridge crown is looking a touch uneasy these days - or, more prosaically, one adulterer meeting another. HM (David Calder) seemed in remarkable form for his years; admitting he was visiting a shop for the first time, he'd even brought some cash.
Harry's serial philandering hasn't achieved anything within a million miles of empathy
This final instalment saw the stage emptying rapidly, leaving you wondering who's actually going to be around for series two. It's been a bit like an in-store competition to see who could break the liaisons the script has established for them with the least grace. Spoiler alert, then. Mr Grove gets the main cad award, proposing in secret to Doris from Accessories (or is that Fashion? We've lost a sense of the difference down there), without a word to long-suffering Miss Mardle. He even wanted to keep their Tuesday nights regardless. She should have brained him.
Henri Leclair, off to New York, parted from Agnes Towler with the sanguine "it was an honour to get to know you". And you thought the French were passionate! Fortunately cheeky Victor from the restaurant had dismissed Lady Mae (Katherine Kelly) in episode nine, so he and Agnes were back on the sherry in the Palm Court. One can only wonder when Kelly realised that her role, having initially hinted at the complexity of a Henry James heroine, was turning her into the resident nymphomaniac, with not very memorable lines to boot.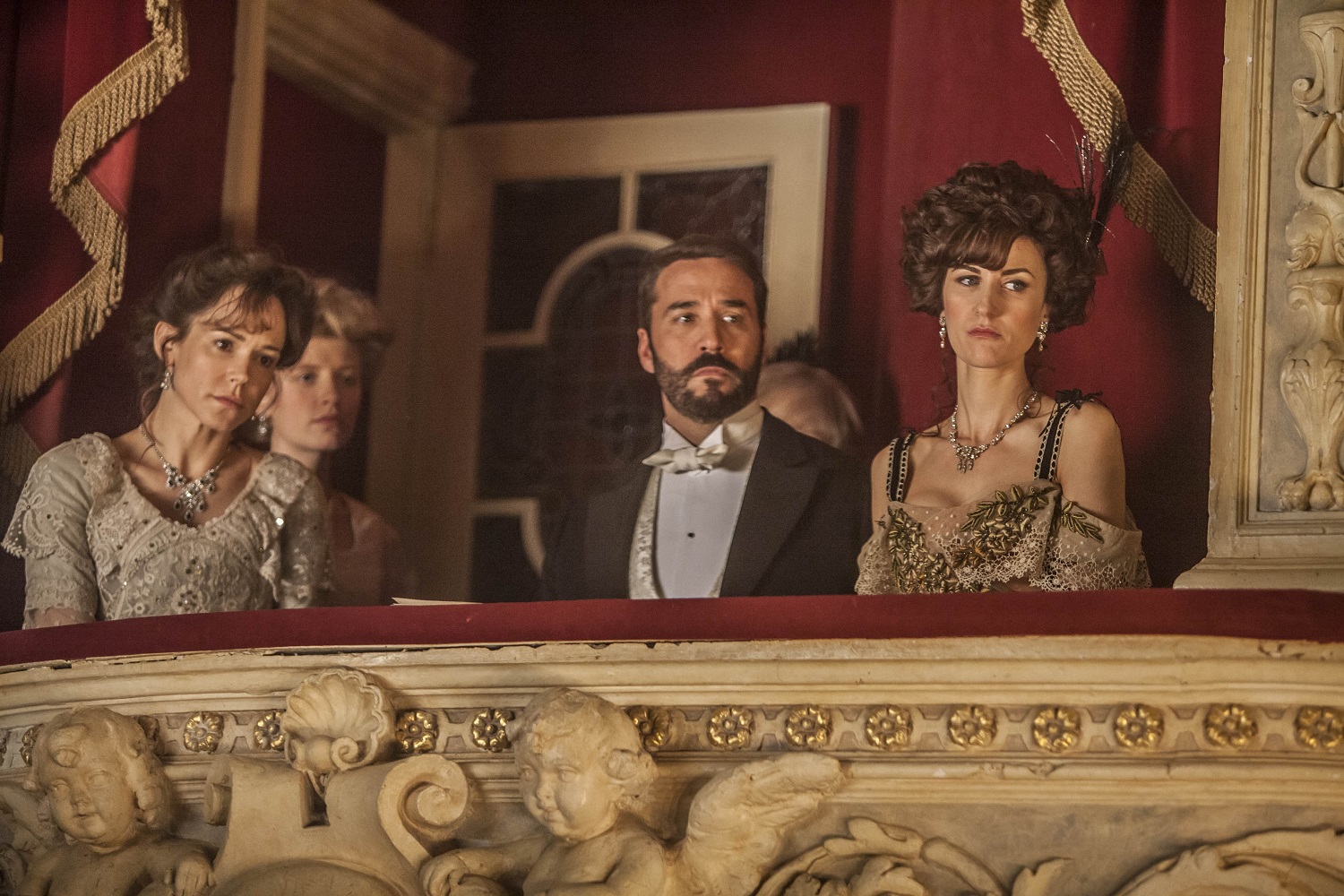 As for Harry, he's still got the chutzpah, but his serial philandering hasn't achieved anything within a million miles of empathy. Seen vanishing from the penultimate episode in the company of a mysterious lady in red, he's pushed things too far even for long-suffering wife Rose (Frances O'Connor, the best thing around). She was last spotted upping sticks with the children to revisit Chicago.
Harry's demons about his not-so-heroic dad duly came to the fore when he crashed the Rolls, a scene which had more resemblance to Mr Toad and his motorcar than the writers may have intended. Were they thinking of The Wind in the Willows when writing their lead character? At least Toad didn't leave a string of broken hearts behind him as he tootled selfishly through life; his friends stayed loyal to him, too.
When the dénouement involves a rehashing of elements from the series condensed into a stage farce (Rose, Harry and Lady Mae suffer in silence at the theatre, above), you'd have thought that red flags might have been visible earlier. Are there many characters, the male ones especially, who we'll really be sorry to see the last of? Mr Selfridge has had periodically decent thesping and plenty of visual glamour, but frocks alone do not a drama make.