Weltethos: CBSO, Gardner, Royal Festival Hall |

reviews, news & interviews
Weltethos: CBSO, Gardner, Royal Festival Hall
Weltethos: CBSO, Gardner, Royal Festival Hall
A rewarding rendition of Jonathan Harvey's rich, challenging contemplation of the universality of faith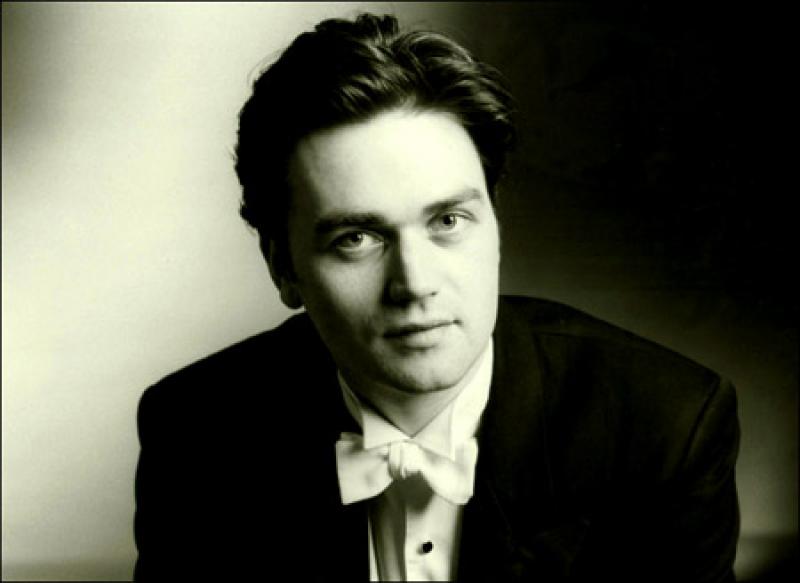 Ed Gardner: one of two conductors required for the epic 'Weltethos'
The quest for the spiritual in the musical has been the dominant preoccupation of Jonathan Harvey's since his earliest works. Rudolf Steiner's philosophy has been an acknowledged influence on the composer, who has made a career of exploring what Steiner described as "the special character of the individual note", which "expands into a melody and harmony leading straight into the world of the spirit".
So when Swiss theologian Hans Küng and the Berlin Philharmonic were looking for a composer to set Küng's massive new libretto as a full-length spiritual work for chorus and orchestra Harvey was the natural choice.
Whispered, shouted, chanted and yes, occasionally sung, by a chorus comprising the CBSO chorus, a professional chamber choir and two children's choirs, the text is apparently not intended to be fully intelligible, which is perhaps for the best, as the synopsis offered in the programme plunged us into mystic platitudes spanning the full gamut of contemporary religions. Six musical sections divide up Küng's text – a "huge lied with six similar strophes" – as the composer perceives it, and each follow a similar structure.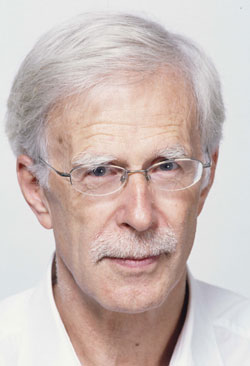 The ritualised musical action is clear - too clear sometimes. The children's choir (for all that the members of the CBSO Youth Chorus and CBSO Children's Chorus sing with passion and precision) feel like a mawkish step too far, providing the symbolic close to each section. They follow up a potted history of Judaism/Buddhism/Christianity/Islam with cries of "We children have a future" and "Let us humans human be". These, we are told, are the voices of the future growing out of the religious past.
It's a shame that Küng's text offers Harvey so blunt an instrument to work with, because the writing for adult chorus and orchestra is as astonishingly rich and challenging as anything Harvey (pictured right) has produced, demanding at times the services of two conductors (Ed Gardner and Michael Seal) as well as ranks of tuned and unturned percussion. Weltethos ("World Ethos") is a generous, serious contemplation of the universality of faith
We start in the eerie sparkling sound-world of electronica, but all noises here (for once) are natural. High string harmonics and gongs glisten in a sudden creation-flash of light, before marimbas and and unturned percussion signal the rustling, stirring beginnings of life. A trickle of hand-bells introduces the opening Confucius section, and indiscernible chorus whisperings and muttering gradually grown into sung text. Binding it all together is the narration, delivered here by Samuel West (pictured below).
With each movement mirroring this organic initial structure, the ritual aspect of proceedings is always present. Yet within the strophic repetitions new colours emerge. Hollow sounds – muted brass, unturned percussion, pizzicato strings – gives way increasingly to more sustained and brilliant textures. With two separate time-schemes often sustained simultaneously, planes of sounds pass and collides, the musical tectonics of this movement embodying Küng's philosophy of overlapping, universal principles.
Under Gardner the CBSO deliver all the precision the Harvey's score demands, dense layers of texture that don't all give themselves up at a first hearing, and find balance in the muted blend of the adult singers, phasing in and out of harmonic focus. At around 90 continuous minutes, the work grows and breathes in a single gesture, growing ever more determinedly to a blazing C major conclusion. Surely paying homage to another great English composer, Harvey here evokes the spirit of Britten in this purest of "white" keys, attaining the purity and grasping the hope that Küng's text yearns for.
London is rather behind the times with this city premiere of a work that has already been heard in Birmingham earlier this year and in Berlin before that. It's a work that deserves to be heard again (and again), and one that – budget allowing and text notwithstanding – deserves to make it into the repertoire. Weltethos is a crowning achievement of one of our great elder-statesman composers.
High string harmonics and gongs glisten in a sudden creation-flash of light
rating
Explore topics
Share this article