Reissue CDs Weekly: B B King, Steve Winwood, The Doors, Loving on the Flipside |

reviews, news & interviews
Reissue CDs Weekly: B B King, Steve Winwood, The Doors, Loving on the Flipside
Reissue CDs Weekly: B B King, Steve Winwood, The Doors, Loving on the Flipside
Blues legend boxed, an inessential 'Arc of a Diver', psychedelic voyagers peaking live and aching soul balladry
B B King: about more than technique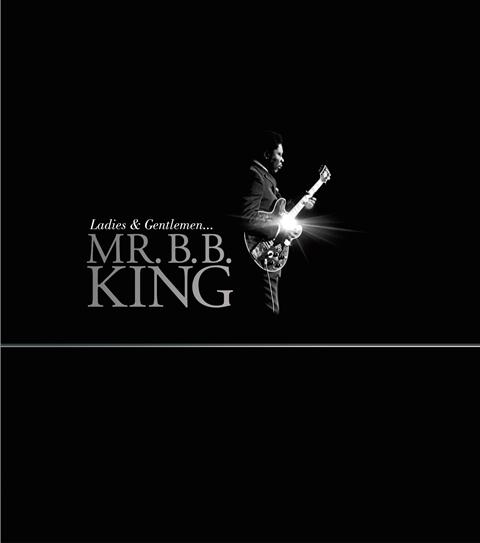 B B King: Ladies & Gentlemen…Mr B.B. King
Kieron Tyler
One of the stranger manifestations of U2's Eighties fascination with the iconography of American music was "When Love Comes to Town", their collaboration with B B King. As a single, it was a hit, something King has never chased. This smart, career-spanning box set is probably not going to have the same effect as U2's patronage, but the still-constantly touring 87-year-old blues legend is unlikely to be fussed about that.
Ladies & Gentlemen…, confusingly, comes in two configurations: a 4-CD, 77-track set and a 10-CD, 194-track version. The book in the cut-down version is an edit of the one that comes with its big brother. Each set begins with "Miss Martha King", his musically low-key debut release, issued in 1949. It had been recorded at WDIA, the Memphis radio station where he was a DJ.
Historical perspective established, Ladies & Gentlemen… traces a route from his essential Fifties' sides for the Bihari's LA label RPM to the serial collaborator he has latterly become: recordings with U2, Eric Clapton, Marty Stuart, Robert Cray and Van Morrison feature. With the post-Eighties material, it's difficult to get a sense of who King is – tracks from his 1999 The Music of Louis Jordan album are a side show. When focusing on the Fifties to the early Seventies, it emerges that King is about more than technique, and was actually about vim as well. The 1967 single "Worried Dream" (covered almost instantaneously by Fleetwood Mac) is a jumping off point for the rest of the box. The annotaion and essays are exemplary, but the sheer volume of material King has recorded renders it virtually impossible for this to be a lucid set. Both versions of Ladies & Gentlemen… have the effect of pointing you towards particular eras at the expense of others.
Kieron Tyler
Another of the Universal label's Deluxe Editions. In this case, the job is lacking. A first disc is the album itself. The second CD includes a BBC Radio 2 documentary about Winwood overall, with a slant towards Arc of a Diver. The broadcast date is not specified. The three bonus tracks (on the same disc) are an inessential US-single edit of the title track, an instrumental of "Night Train", drawn from a UK 12-inch single, and a 2010 version of "Spanish Dancer" (the reason for the track being revisited is not given). The brief liner notes also do not dig into the album, which is a pity as 1980's Arc of a Diver was entirely self-recorded and produced. Winwood is not interviewed, despite the evolution of this album obviously being fascinating. The booklet has one of the pages of lyrics printed twice. Drawing attention to great music from the past is always good, but this is not the way to do it. Buy an original of the album instead. They go for around £7.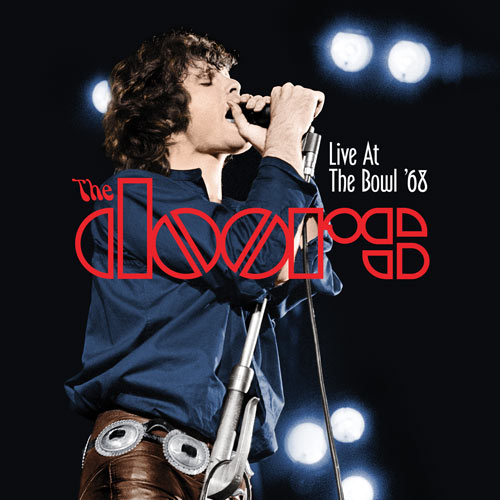 The Doors: Live at the Bowl '68
Thomas H Green
Most of this concert was released back in 1987 but it returns further restored and with a tasty "Hello, I Love You", the poetry jam "The WASP (Texas Radio And The Big Beat)" and a fruity "Spanish Caravan" added. Never mind all that, though, and never mind that Jim Morrison was a bit of a pillock, listening to this all I can think is, "Bloody hell, I wish, I'd seen The Doors live in their prime". And this is them on essential form – more so than on any of the recentish live albums that've come out – the nuanced loud-quiet dynamic, the blues-rock grind, the punk attitude crashing into Ray Manzarek's stoned organ, "When The Music's Over" and "The End" indulgently long but utterly seductive, all topped with Morrison's sleaze-bellowed charisma overload. Even when he's rambling about pharaohs like a wannabe beatnik, all it does is make me wish there were more bands now on massive doses of psychedelic drugs attempting to push the envelope. Vital stuff.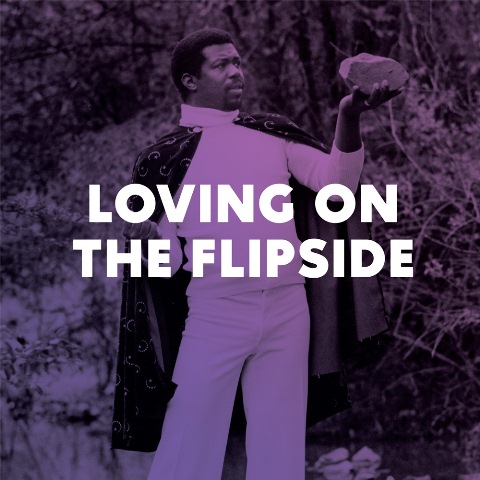 Various Artists: Loving on the Flipside
Kieron Tyler
Up-tempo track on one side and moody ballad on the other. It was the formula for soul 45s in the Sixties and continued to be so when funk came along. Loving on the Flipside collects the smooth sides of US funk singles that've been compiled elsewhere and, in doing so, reveals that funksters were still sensitive souls. Covering 1969 to 1977, this is an outstanding, interesting package – available on vinyl and as a CD shrink-wrapped to a well-illustrated proper-size paperback book. No shortage of things to say about the tracks and performers then, however obscure they may be. Highlights are often and frequent. Darling Dears' heart-rending "I Don't Think I'll Love Another" opens the set, placing the bar high. Sadness and hurt ooze from the speakers. "Are we Through" ask Michigan's Hunts Determination Band. Thankfully, their plea survived to be heard almost 40 years later.
Listen to B B King's debut single, 1949's "Miss Martha King"
The sheer volume of material King has recorded renders it virtually impossible for this to be a lucid set
Explore topics
Share this article