Reissue CDs Weekly: The Human League, The Leopard Lounge, Eastern Bloc Funk Experience |

reviews, news & interviews
Reissue CDs Weekly: The Human League, The Leopard Lounge, Eastern Bloc Funk Experience
Reissue CDs Weekly: The Human League, The Leopard Lounge, Eastern Bloc Funk Experience
Fabulous analogue synth action, retro easy listening and pre-Glasnost dance moves
The Human League: pensive poseurs purveying perfect pop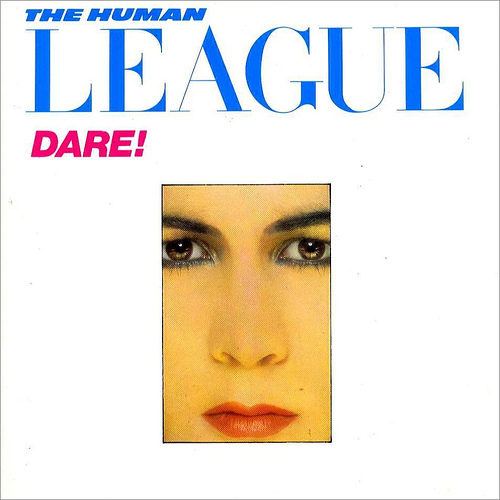 The Human League: Dare (Deluxe Edition)
Thomas H Green
Last year, when I interviewed The Human League for theartsdesk, singer Susan Sulley said of Leonard Cohen, "He's got a personality voice. It's not a voice that's going to pass the auditions on The X Factor but you wouldn't mistake him for anyone else on the radio."
You would never mistake The Human League for anyone else either, a unique band born of Sheffield, punk and a love of Kraftwerk. It's hard to credit that their hugest song, "Don't You Want Me", and its massively successful parent album Dare, were put together with little expectation in the wake of the original über-hip Human League's collapse.
Dare is an electro-pop milestone, the moment in 1981 when the sound crossed over completely - but it really shouldn't work. All the individual elements are a bit naff – the twee shiny nursery-rhyme melodies, Oakey's bizarre voice, his notorious cardboard lyrics ("New York, ice cream, TV, travel, good times/Norman Wisdom, Johnny, Joey, Dee Dee, good times") and the thin singing of Sulley and Joanne Catherall – yet the way it all gels is impeccable, curiously thrown together but so very right. Anyone in their forties will know this album back to front as it was inescapable, from dance-floor killer "The Things That Dreams are Made Of" to the kitsch, doomy sci-fi of "I Am the Law", but those who only know "Don't You Want Me" should seek it out at once.
This particular re-release arrives with follow-up mini-album Fascination which, alongside the insanely catchy title track, also contains the corking hit "Mirror Man". The whole is bolstered with 12" mixes – including "The Sound of the Crowd" – and alternate versions, all remastered to pristine crispness and replete with postcards and a 16-page booklet.
Never mind the bumf, though, the set is a pop peak, laced with futuristic analogue synth action that still sounds fabulous on cutting-edge dance-floors 30 years after it first made cider-quaffing boys and girls with flicks and rah-rah skirts shimmy at the local disco.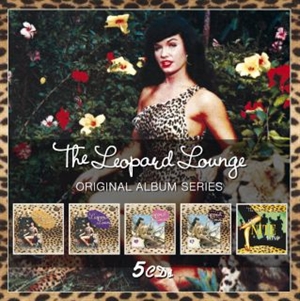 Various: The Leopard Lounge box set
Thomas H Green
Warner-Jazz collects together three albums of retro easy listening, marinated in a squeeze of kitsch. Anyone in doubt as to what to expect need only peek at cavewoman Bettie Page and her pet leopards on the cover. Much of it is taken from film soundtracks of the Sixties but the nearest it gets to the Sixties of The Beatles et al is covers by Ananda Shankar, Esther Phillips and Sergio Mendes. No, this rather glorious five-CD set is a window to the last blast of the swing era, the World War Two generation's final escapist highball before counterculture yelled, "WAKE UP!" As with ornate creatures captured forever in amber, there is much lost loveliness here, from the genuine jazz punch of Ella Fitzgerald singing "Black Coffee" to the cod-Africana of Shelly Manne's theme to the TV series Daktari. Perhaps the song that best sums it up is Betty Carter singing a melancholic "The Good Life" as if in the last cocktail lounge at the end of the world. Mine's a Tom Collins, easy on the ice.
Various: Eastern Bloc Funk Experience
Kieron Tyler
It's a moot point whether it was possible to feel the funk behind the Iron Curtain, but thanks to DJs Yuriy Gurzhy and Phil Meadley a window has been opened that suggests a few brave musical souls were aiming at the feet. Czechoslovakia's Marta Kubisová and Hungary's Sarolta Zalatnay feature here, and are well known from being compiled elsewhere. But this comp goes further into both those countries and East Germany, Poland and Yugoslavia. Cherry-picking the otherwise Schlager or jazz-filled catalogues of artists who made it onto state-run labels makes Eastern Bloc Funk Experience a pretty consistent listen, leaning towards the disco-funk, jazz-prog, soundtrackish end of things. "Igraj Sa Njom" from Yugoslavia-based Serb Ljurbomir Sedlar betrays a fondness for Santana. "Za Górą Gór" by Graźyna Lobaszeweska & Ergo Band would – despite the language barrier – fit snugly on a Blaxploitation soundtrack. "Disco King" by East Germany's Gruppe Centrum begins as a ringer for Talking Heads' "Life During Wartime" (even though it's from 1977, three years before the T Heads's track). There's nothing musically earth-shattering here, but it's still an essential peak at a rarely seen side of pop's pre-Glasnost coin.