Children of the Revolution |

reviews, news & interviews
Children of the Revolution
Children of the Revolution
Remarkable documentary about Fusako Shigenobu and Ulrike Meinhof
Fusako Shigenobu and Ulrike Meinhof: mothers and revolutionaries
As well as recounting the stories of two of the women who would become figureheads for the revolutionary movements that grew out of the social unrest of 1968 - Germany's Ulrike Meinhof and Japan's Fusako Shigenobu - Shane O'Sullivan's documentary Children of the Revolution intriguingly juggles the political and the personal.
Their public stories are presented through the personal prisms of their surviving daughters, who recount, with some coolness and with very different perspectives, how their own lives were affected by the revolutionary choices that their mothers made.
Children may open with dramatic newsreel of exploding airplanes, and its assembly of news archive from some of the more violent terrorist incidents of a decade is more than compelling, but its still centre captures something different - the reminiscences of those who were part of the events, and most notably the stories and reactions of daughters Bettina Meinhof and May Shigenobu.
O'Sullivan doesn't need to emphasise the differences between the destinies of his two subjects – UK viewers are likely more familiar with Germany's Baader-Meinhof Group than Japan's Red Army – because both the facts and reactions of contemporaries point them out so starkly. Nowhere more so than the ways in which they are remembered by their daughters.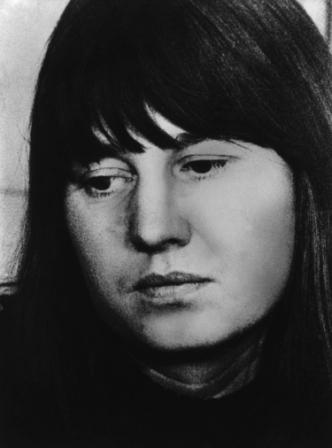 Meinhof's (pictured left) commitment to motherhood, once she was already on the German wanted lists, was to have her two daughters kidnapped to Italy from where they were due to be moved to Jordan to train as revolutionaries. Snatched back by a friend, they returned to familiar German semi-bourgeois life in Hamburg. Later meetings with their mother, once she was back in prison in Germany, were few, and it seems cool. Bettina talks of her mother's instinct to "play God Almighty", and of her relief when she was able to "pick up her small life again" back home. Reactions from Meinhof's more conventional German early friends and contemporaries display a similar incomprehension: her mutation from successful left-wing journalist to terrorist is ascribed to the results of a brain operation, or compared to the change of a personality due to heroin addiction. One detail says the heartbreaking whole: Meinhof hung herself in prison in 1976 on Mother's Day.
Shigenobu (pictured below right) comes across completely differently. Propelled into radical politics after the 1968 student uprisings in Tokyo, she consciously went to support the Palestinian cause in 1971 – Meinhof seemed almost to have ended up in the Middle East by accident – and worked for it full-time, in considerable danger, and with the real conviction of an internationalist.
It was clearly a lonely time, and only a pregnancy after a relationship with a fellow Arab freedom fighter brought her a clearly deeply loved daughter, May (who wouldn't know who her father was until she was 16, for safety reasons). Perpetually having to escape potential assassination meant that May saw little of her mother, yet there is no sense of accusation when, now in her late thirties, she estimates that she has had a cumulative total of roughly five or six years contact in all.
May (pictured below left) has also been lucky to have put down genuine roots in the Middle East, especially Beirut, and we see her there in reflective, but clearly tranquil moments. Now a television journalist in Japan, she puts forward a balanced defence of, and argument for, her mother, and for the beliefs that saw Shigenobu devote her life to a foreign cause (though the Japanese Red Army was highly active fom the 1970s onwards in hijackings and embassy seizures, apparently no one was killed in their activities).
If you suspect that for Meinhof's children their past and attitudes to their mother have been shut away, and likely remediated by intensive therapy, May's attitude to her mother is wonderfully open. Fusako was arrested in 2000 on a secret return visit to Japan, and we see archive footage of her being escorted away by police emanating a very powerful sense of serenity; May, until then a completely stateless person, returned home, and now visits her every week in the prison in which she is serving a 20-year sentence. If Germany rejected Meinhof as an aberration, Japan appears to see Shigenobu as a national embarrassment – though the popular image of her there as a "Red Queen of Terror" could hardly seem more at odds with the individual we come to know from archive footage (though O'Sullivan met her in prison, filming there was prohibited).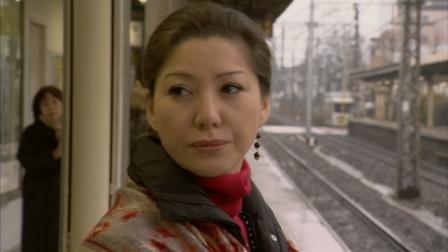 It also leaves the impression that there's rather more wisdom to be found in Japan than Germany – and little is more incisive in the film than May's reflection that the events of 9/11 destroyed the very idea of the cause of the freedom fighter, as well as chances of understanding Islam, and the Arabic and Middle Eastern cultures. May has a presence that comes to dominate the second half of the film, in a quiet, increasingly moving way.
Japan also seems a culture closer to O'Sullivan than Germany: the extra feature on this DVD is his earlier film from 2002, Under the Skin, which examines those same 1968 student rebellions there through interviews with the cultural figures who were involved in them (the film-maker Masao Adachi is a strong presence both here and in Children). Effectively, Under the Skin asks the questions – what was Japan then, what has it become now?
But I don't think that, as in Children, O'Sullivan sets out to answer them. That is the achievement of this remarkable documentary – extremely well put together, it weaves a fabric from the details of history and the distinctive stories of those interviewed. A rich web, indeed.
Her mutation from successful left-wing journalist to terrorist is ascribed to the results of a brain operation
Share this article