theartsdesk on Vinyl Lockdown Special 1: Napalm Death, Brazilian jazz-pop, 1980s indie and more |

reviews, news & interviews
theartsdesk on Vinyl Lockdown Special 1: Napalm Death, Brazilian jazz-pop, 1980s indie and more
theartsdesk on Vinyl Lockdown Special 1: Napalm Death, Brazilian jazz-pop, 1980s indie and more
Stay-at-home music for stay-at-home times: the first of our twice-weekly vinyl specials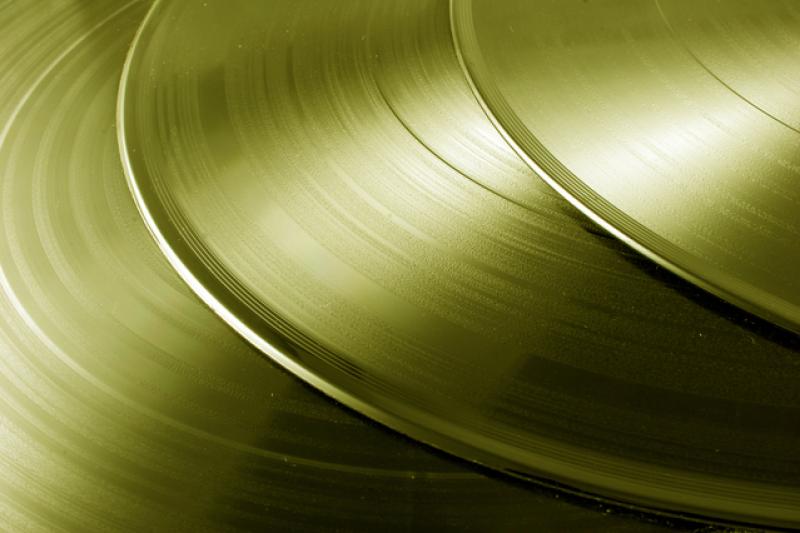 Piling up the plastic
For the duration of this C19 Lockdown, rather than the usual sprawling monthly epic, theartsdesk on Vinyl will be presented regularly in bite-sized editions, roving across the pile of releases we have already, since those incoming have been whittled down a trickle. Welcome, then, to a cross edition of plastic ranging from the beautiful to the bizarre. Dive in!
Napalm Death Logic Ravaged by Brute Force/White Kross (Century Media)
Great title. You don't get titles like that with Dua Lipa! Five years after their last album, Apex Predator – Easy Meat, the Midlands' perennial politico noise-riff merchants, Napalm Death, return with a two track 7" single taster for their forthcoming album Throes of Joy in the Jaws of Defeatism. Those who still assume Napalm Death are a one trick alt-Eighties pony, a thrash novelty turn, have not been keeping abreast of developments as their career has progressed, exploring hither'n'thither and undergoing something of a renaissance in the last decade. A-side "Logic Ravaged by Brute Force" has a minor key Killing Joke feel, gloomily epic, boasting sung verses and a shout-along chorus, a catchy thudding wall of heavy rock. "White Kross", on the flip, is a cover of the 1987 Sonic Youth nugget which retains the bludgeoning attack of the original but adds their own brand of steroid crunch. This isn't to say it's a better version, just that it holds its own against a classic. On the 7" x 7" black'n'white art/lyric/info insert Napalm Death explain, "If there is a musical rule book, then the band Sonic Youth shredded the fuck out of it. So, in turn, we thought we'd jump on the back of their song "White Kross" and affectionately shred the fuck out of that too."
The Garden Kiss My Superbowl Ring (Epitaph)
Pouting, good-looking Californian identical twins Wyatt and Fletcher Shears are onto their fourth album, supported by a tasty modelling career. However, this is no inane vanity project. The pair of them now sound a little like much-missed Australian-American electronic trash-punks The Death Set if they were filtered through a crunk-ish hip hop sensibility and interspersed with everything-but-the-kitchen sink production, wherein dry spoken asides suddenly drop in, and the listener is never far away from a gabba-tastic drum & bass assault ("Please, Fuck Off" sounds like something from the last Prodigy album). The duo are unafraid of dissonance and distortion but some songs contain rumbling offbeat pop-rock moments, as on "A Struggle". They've created an album willing to suddenly bolt off into the unexpected, which keeps things both noisy and entertaining. Comes with 12" x 24" lyric booklet.
Ian William Craig Red Sun Through Smoke (130701)
From Fat Cat Records alt/modern-classical sister imprint 130701 comes the latest outing from Canadian singer-producer Ian William Craig. If you go to the label's website, and locate this album, there's a well-structured and engaging 1600 word essay on its background which is worth reading. The short of it is that Red Sun Through Smoke was created in the rural British Columbian city of Kelowna after Craig had fled Vancouver, which was choking on smoke from surrounding forest fires, only to be immersed in the slow death of his grandfather and an unfolding long distance love affair. The album is suitably melancholic, built from layering tape distortion, blur and reverb, and sometimes foregrounding his solemn choral voice. The result has an almost ecclesiastical feel in places, elegiac, even in wordless tunes such as "Last of the Lantern Oil" which seem to channel the ghostly power of detuned radio fog. In other sections, though, Craig's plaintive voice sings of sadness accompanied only be fuzzed piano or strange madrigal-like arrangements. A contemplative affair that contains lovely moments but is a tad too funereal for this listener. Comes in art info inner sleeve.
Hangman's Beautiful Daughters Smashed Full of Wonder (Optic Nerve)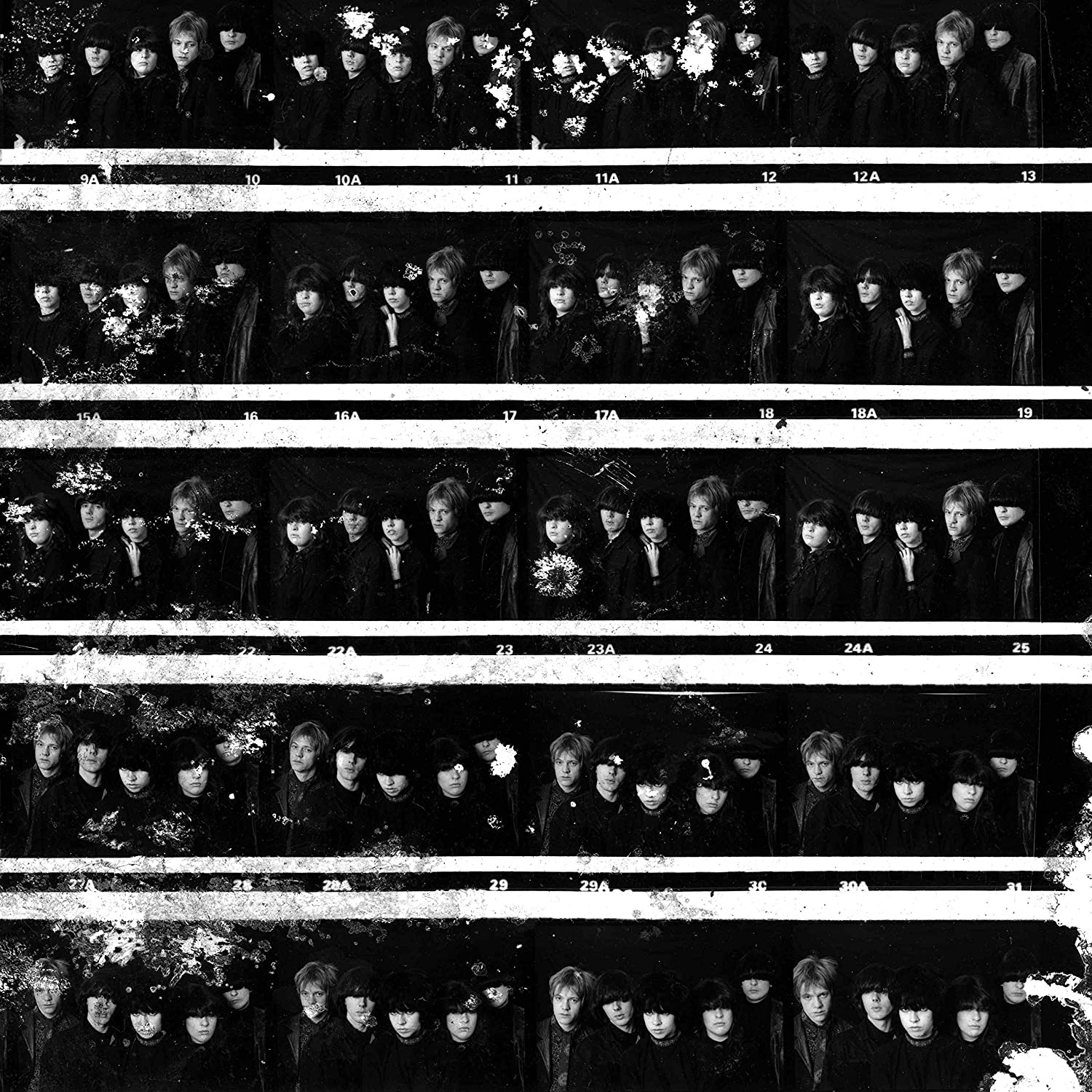 The mid-Eighties London indie scene truly is another country. It was an oil wheel-spattered tiny-room-gig underworld of paisley-dressed shy sorts and would-be Iggys devoted to the Velvet Underground and to never "selling out". The contemporary pop celeb culture would have astounded them, made them puke, in fact. Good on 'em. Chief of the obtuse anti-pop stars was Dan Treacy of the Television Personalities, a two chord, lo-fi songwriting genius. Sucked towards his chaotic whirl, all sorts were inspired, including Alan McGee and Creation Records. Treacy also encouraged a collection of driven yet naïf scenester miscreants to form Hangman's Beautiful Daughter who existed for a couple of years in the late-Eighties. Their entire work is gathered here along with a 24 page 12" x 12" booklet of photos and reminiscences from band members, as well as Jowe Head of the TV Personalities. The whole package is a snapshot, the images combining with the purposely raw, first-run-through, jangle-pop clatter of the band in an appealing manner. Like many of that era and scene, they disguised what tasty songs they had amid a purposefully basic attitude to studio recording. There are even a couple of songs by Treacy, of which the garage punk "Don't Ask My Name (Just Call Me Jack)", about drug dealers, is a garage punk nugget. 21st century pop could do with a dose of this devil-may-care attitude to polish and commercial success. Comes on cloud-mottled azure vinyl.
Ratgrave Rock (Black Focus)
Appearing on Kamaal Williams Black Focus Records, you might expect there to be jazz going on here and you'd not be disappointed. However, if you were expecting it to be conventional jazz, you would be. Ratgrave is Berlin producer Max Graeff and his associate Julius Conrad, and their second album of "electronic P-fusion", as the duo refer to it, has an underlying funk in places (check the groove on "Instant Toothpaste"), but is as much an exercise is wiggly electronica. Experimentalism, even of the dissonant grungey type that the title track indulges in, is more than balanced out by music that noodles pleasingly with synth tech, a chewy rhythm usually underlying all. Imagine Weather Report if they'd been on Warp Records at the turn of the Millennium and you'd be halfway there.
Ricardo Richaid Travesseiro Feliz (Far Out)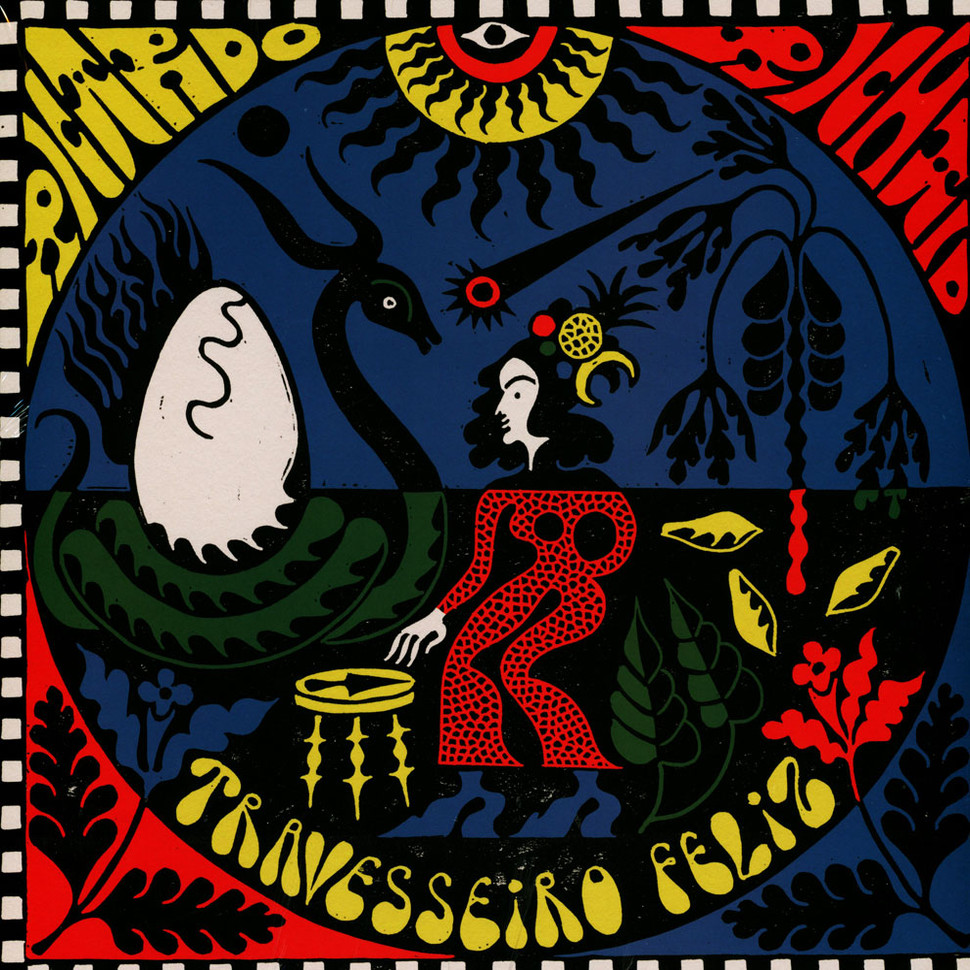 Ricardo Richaid is Carmen Miranda's great-nephew but those expecting show tunes will be disappointed. Richaid is a Rio-based producer who has worked with a who's who of his country's music, including the likes of tropicalismo don Caetano Veloso and early Seventies mambo-funkers Azymuth. His debut album is an easy-going affair, underpinned with tints of guitar fuzz but never overwhelmingly so. "Vip Zuxa" and "Drone", for instance, both have subdued squalling guitars, the latter is even little grungey, but most of Travesseiro Feliz is a sleepy sunshine album that slips around the ears pleasantly, alternative, lightly psyched Latin jazz-pop with vocals in Portuguese, hippy flutes never far away. It never grabs by the short and curlies, but has a certain easy-going charm.
21st century pop could do with a dose of this devil-may-care attitude to polish and commercial success
Share this article