Reissue CDs Weekly: Motorpsycho |

reviews, news & interviews
Reissue CDs Weekly: Motorpsycho
Reissue CDs Weekly: Motorpsycho
Pivotal album by Norway's veteran genre-smashers is restored to its original form
Motorpsycho at the time of 1993's 'Demon Box': working out who they are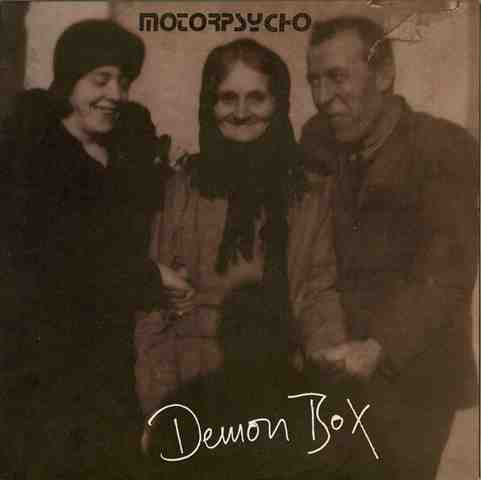 Motorpsycho: Demon Box
After a burst of guitar feedback, heavy, snail's-pace drums pound. A massive, churning riff kicks in. The agitated singer tells of bad dreams and blisters on his skin. It's heavy, lumbering and could define the most challenging end of grunge. Then, suddenly, barrelhouse piano enters the mix along with a Hammond organ. The whole dissolves into a freakout recalling Deep Purple as much the fried psychedelia of jazzy Krautrockers Brainticket. At just over 11 minutes, it's quite a trip.
The song is "Mountain", a fantastic track from the 1993 Demon Box album by Norway's prolific and still-going-strong Motorpsycho. Their second album proper, it brought them mainstream attention locally and also began making international waves. It was their only release made with future ambient maverick and Supersilent member Helge Sten aka Deathprod integral to their line-up.
Instead of assuming pride of place on Demon Box, this full-bore take of "Mountain" was excised from the CD release of the album and only reached listeners via a limited double-album version which had scant distribution. Two other cuts were also left off the CD: "Gutwrench" and "Mr Who". Unless a now pricey and prized vinyl original of the album was found, it was impossible to hear the album as it is was meant to be heard. Until now, that is.
This new reissue of Demon Box comes in two configurations. The vinyl release is the double album as Motorpsycho originally intended. The CD version is a five-disc set in a clamshell box with a booklet. Discs one and two are the full double album; disc three is the 11 tracks from the Another Ugly and Mountain EPs (issued and recorded soon after the album) plus a live cut; disc four is demos and live tracks while the final element is a DVD of the band live in the Netherlands in September 1993. Made with one camera and recorded onto VHS tape, the murky footage is akin to watching the band play while bathed in a one-colour psychedelic light show. Although of historic interest, it's probably for committed fans only.
Demon Box, with its disturbing found-photo cover (seen in its original form, left), was originally issued by the Voices Of Wonder label, also the home of challenging Norwegian metallers like the seminal Mayhem, Burzum as well as, later, the impossible to pigeon-hole Ulver. Motorpsycho made sense for the label's roster as, back then, metal was their jumping-off point. But categorisation became difficult once Demon Box was issued. The album encompassed acoustic folk, a Neil Young influence and psychedelia. But metal fans could still revel in a head-crusher like "Feedtime" – maybe titled in tribute to the tough Australian band feedtime, whose 1989 album Suction was produced by Butch Vig, who did the same job for Nirvana two years later.
If there is a tangential reference to Vig on Demon Box, it's telling as the noisy, riffy side of the album is close to the angularity of pre-Grunge outfits like Killdozer and Laughing Hyenas, both of whom were produced by Vig before he worked with Nirvana.
Whatever the context and interpretation, Demon Box was a vital album which caught Motorpsycho at a transitional stage, where they were working out who they were and might be in the future. Although this conscientiously put together reissue initially seems off putting due to the volume of material collected, it is an important release which begs to be returned to again and again.
The noisy, riffy side of 'Demon Box' is close to angularity of pre-Grunge outfits like Killdozer and Laughing Hyenas
Share this article