CD: Moskus - Mirakler |

reviews, news & interviews
CD: Moskus - Mirakler
CD: Moskus - Mirakler
Fourth album from a Norwegian trio with little regard for genre constraints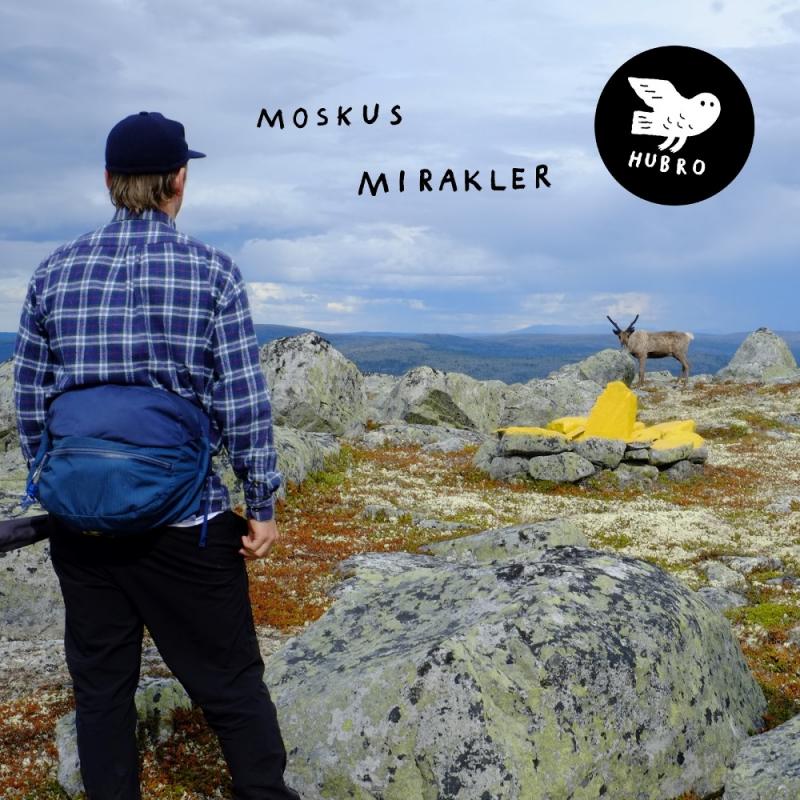 Moskus' 'Mirakler': an idiosyncratic ride
Last month, theartsdesk reviewed Skadedyr's Musikk!, an eccentric album which skipped "through jazz, traditional music, atonal scrapings and wind instrument burblings." Twelve Norwegian musicians were heard.
Amongst them were Fredrik Luhr Dietrichson, Hans Hulbækmo and Anja Lauvdal, all of whom also trade as
Moskus
.
Mirakler
, their fourth album as such, isn't as out there as
Musikk!
but it's still an idiosyncratic ride.
Double bass (played by Dietrichson), drums (Hulbækmo) and piano (Lauvdal) are Moskus' core instruments. Hammond organ, a musical saw, various synthesisers and vibes also crop up. Of the album's 13 tracks, 10 began as improvisations which were subsequently arranged and three draw from themes composed by Hulbækmo. "Haiku" lasts 13 seconds. "Sang Til C" runs for five minutes, seven seconds. From this information alone, Mirakler would seem to be as oblivious to genre constraints as Musikk!
And so it proves. The winningly titled "Jailhouse Art Music" is underpinned by brushed drums and clattering, pattering percussion but is defined by Hammond playing in which clusters of two or three notes suggest a deconstruction of classic Jimmy Smith. It's followed by "(",)", where an ethereal bowed saw weaves in and out of a pastoral, wandering piano line. Over one minute, 22 seconds, "Spurte Hva Det Var" sets squeaking noises off against the rhythm machine and keyboard of a Casio MT-65. It could been issued by the Rough Trade label in 1982.
Attempting to set Moskus into a contemporary context other than that of similarly minded Norwegian contemporaries like 1982, Erlend Apneseth Trio, Splashgirl or Slagr is futile. All are integral to a musical landscape which pays no heed to the formulaic. Mirakler is a jazz album, but only nominally so. However, the only analogous framework is the progg movement (sic: not prog rock) which emerged in Sweden in the late 1960s and early 1970s – though that was about finding a Swedish-ness and fusing it with rock music as the vehicle to realise this vision. Moskus may not be dealing in a congruent search for Norwegian-ness, but it's clear that whatever is happening in Norway is correspondingly distinctive.
Moskus' 'Mirakler' is jazz, but only nominally so
rating
Explore topics
Share this article