Reissue CDs Weekly: Harry Nilsson |

reviews, news & interviews
Reissue CDs Weekly: Harry Nilsson
Reissue CDs Weekly: Harry Nilsson
Long overdue tribute to the wayward American songwriting great
The unpredictable Nilsson was one of the late 20th century's greatest songwriters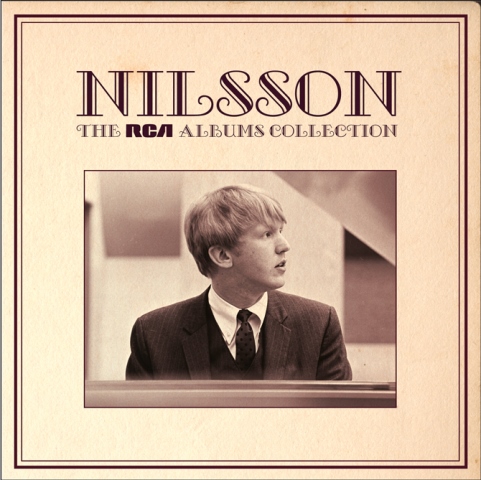 Nilsson: The RCA Albums Collection
The irony with Harry Nilsson is that despite being one of pop's most distinctive and lauded songwriters, his two best-known singles were cover versions. In 1969 he hit the American and British charts with "Everybody's Talkin'", written by the ill-stared Fred Neil. Nilsson's rendering was helped on its path by being featured in the film Midnight Cowboy. Then, in 1972, his interpretation of "Without You" topped the charts on both sides of the Atlantic. It was penned by Tom Evans and Pete Ham of the Beatles-propagated band Badfinger, both of whom would later commit suicide.
Although it was poignant that his best-known performances were of songs by writers who suffered troubled lives, Nilsson was also adept at distracting attention from what he was best at – songwriting, and singing his own songs. A heavy drinker, he spent a fair amount of the mid Seventies publicly carousing with John Lennon and Keith Moon, and in the process almost destroyed one of his prime assets, his own voice. He died in January 1994 aged 52 after suffering a first heart attack the previous year, during which he had tried to get his former label RCA interested in a box set of his work. It didn't happen.
This new box set, the first such for Nilsson, is an important reminder that there was more to the man than diversions, wild times and anecdotes about those he associated with. Nilsson's career wasn't a sidebar to that of others. It was important, and he was important: one of the late 20th century's great American songwriters. By forcing the focus towards the music, this set amply emphasises Nilsson's significance.
Nilsson: The RCA Albums Collection is a clam-shell box containing 17 CDs. Fourteen albums Nilsson made for RCA from 1967 to 1977 are supplemented by three discs of studio sessions which weren't originally issued. Each of this trio comes in a cute sleeve echoing his original albums. The RCA-issued album of his soundtrack to the 1968 film Skidoo is missing (as is the 1974 Son of Dracula album, but that drew from his other albums). Skidoo isn't much of a loss as it's pretty thin, but had it been included it would have meant this set covered everything he released in this period.
Each original album, in its reproduction sleeve, has bonus tracks, either mono versions where the stereo is better known, or more recordings recovered from the archives. Overall, the 123 bonus tracks include 55 which are previously unreleased. The mastering is sympathetic and the albums have never sounded better. Unlike recent Blue Öyster Cult and Cheap Trick sets from Sony (who own the RCA brand) in this sometimes corner-cutting Albums Collection series, everything is freshly mastered. The only real problem is inherent in the format of the package, which conforms to previous entries in the series. The booklet is CD sized and, although containing raw information on every track, only has a short album-by-album commentary. An in-depth examination of this music would have been welcome.
Harry Nilsson arrived at RCA in February 1967 after spells singing on demos for another songwriter, collaborating with Phil Spector, releasing singles under pseudonyms and songwriting. After being taken on by music publisher Perry Botkin Jr, he issued a couple of singles under his own name and was then signed to RCA. His new label promoted him as the "The True One" and paid for a massive Los Angeles billboard declaring "Nilsson is hear" (seen on the next page). RCA had faith, but their new golden boy was a wayward one. He wouldn't even play live.
As early as 1968, Nilsson was dodging expectations. In a revealing BBC radio interview included on Disc Seven, he's asked how long he has been a professional singer. "About a foot-and-a-half," he replies. "You've written songs for other artists?" "Two" is the response. He comes over as amusing, but with an evasiveness born from shyness. By this point, The Monkees has already taken his songs into the charts and Paul McCartney and John Lennon had publicly declared their admiration for him. The RCA Albums Collection is stuffed with reasons for why they were so keen.
Nilsson's debut album, 1967's Pandemonium Shadow Show, was heavily promoted. So was its successor Aerial Ballet. Neither sold bucket loads, but they contained classic Nilsson compositions like "1941" – his heard-rending, true-life autobiography set to song – "Without Her", "Together", One" and "Bath". All were covered by other artists and Nilsson seemed more a song factory than a contender as a solo artist.
The third album, 1969's Harry, was equally good and included another all-time great in "I Guess the Lord Must Be in New York City". It also had a cover of "Simon Smith and His Amazing Dancing Bear", written by his near musical cousin Randy Newman. Both shared a fondness for vaudeville styles and story-like lyrics. Nilsson's confidence in his own material seemed low and the next album was 1970's Nilsson Sings Newman. Nilsson sang. Newman played piano. The songs were Newman's.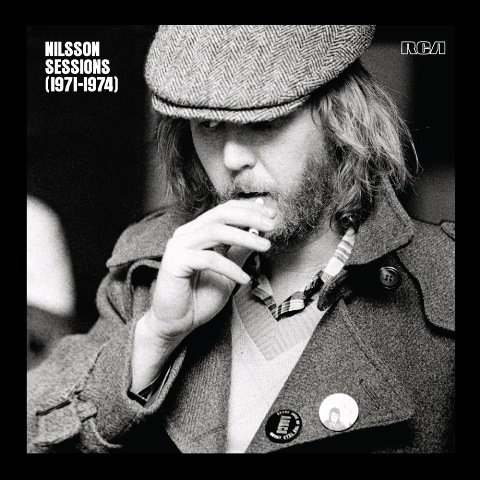 Next up was the fantastic The Point!, Nilsson's long-form song-poem on whether, as the liner notes put it, "everything and everyone must have a point." It was filmed as an animation with Ringo Starr providing the voiceover (watch the film's introduction below), but the album is all Nilsson and as charming as anything by fellow traveller Van Dyke Parks.
However, Nilsson followed that up with the bizarre musical resumé Aerial Pandemonium Ballet. Instead of a straight compilation of his earlier work, he chose to re-record, remix and alter the lyrics of songs which had already been released.
If rewriting his own past wasn't enough, the immediate future held more to perplex. Way before revisiting popular music history became the cliché it now is, his 1973 album A Little Touch of Schmilsson in the Night dived into the classic songbook, setting Irving Berlin alongside "For Me and My Gal", "Makin' Whoopee!" and "As Time Goes By". Vocally, he was never better. As serious and understated as that was, his next set, Pussy Cats, was produced by John Lennon and is one of pop's most fractured albums, made when the former Beatle was on his "lost weekend" in Los Angeles and sporting female sanitary products atop his head. Yet its "Old Forgotten Soldier" is among Nilsson's best.
Whatever RCA thought at the outset of their contract with Harry Nilsson, he was too flighty, too reluctant to shout out his own abilities and wouldn't or couldn't force himself to follow one path. That might be called indiscipline, or wasting his talent. It might have been modesty. But RCA issuing Italian-language singles – which are collected here – wasn't going to steer him towards the mainstream and certainly not help make him into a Randy Newman-type figure.
Nilsson is endlessly fascinating, and taking in this doorstep of a box is impossible in one go, or even in 17. But listen to "All I Think About Is You" from 1977's Knnillssonn. It's as good as the acknowledged classics, another treasure encapsulating the yearning of a romantic. Getting to understand Harry Nilsson from The RCA Albums Collection is going to take a while. But it's essential to make the time.
Overleaf: watch the introduction to the Nilsson-soundtracked 1971 film The Point, with narration by Ringo Starr
Nilsson was adept at distracting attention from what he was best at – songwriting, and singing his own songs
Share this article