1971, Apple TV+ review - rock'n'roll's golden year? |

reviews, news & interviews
1971, Apple TV+ review - rock'n'roll's golden year?
1971, Apple TV+ review - rock'n'roll's golden year?
Amazing music, incredible footage, and more amazing music: welcome to 1971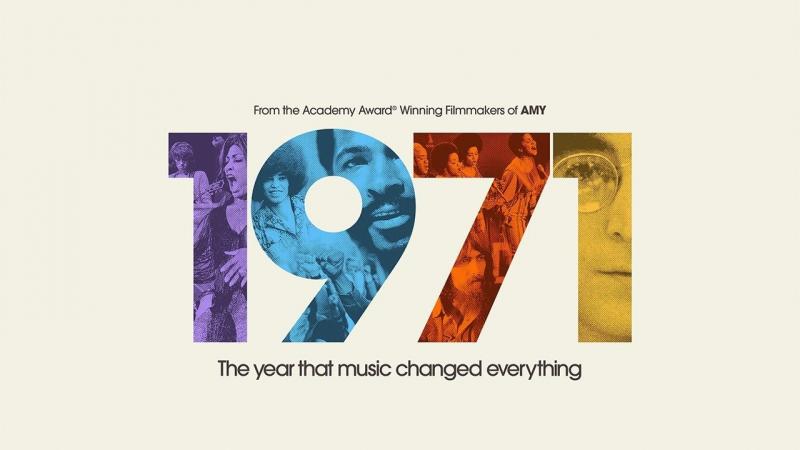 The year that was...
Back in the mid-Eighties, BBC television started broadcasting The Rock'n' Roll Years, one of the first rock music retrospectives. Each half-hour episode focused on a year, with news reports and music intermixed to give a revealing look at the development of rock culture against the context of current affairs.
That is more or less the basic template employed by the makers of Apple TV+'s new eight-parter, 1971 - The Year that Music Changed Everything, ballooning that half-hour to around about six hours of great music, incredible footage, and more great music. It's loosely based on David Hepworth's entertaining and insightful, if more playful and gossipy, book 1971: Never a Dull Moment, in which he sets out his stall for 1971 being rock's most-golden year.
As a number of the artists featured in 1971 point out, the volume of fabulous records coming out every week in that year is remarkable, especially to look back on. The number of copies sold of said music was also astonishing – this was the year when Tower Records and AOR FM radio came to the fore, when the money exploded with the rise of albums over singles. It was the year of What's Going On in Marvin Gaye's corner, There's a Riot Going On in Sly Stone's, Sticky Fingers from the Stones, and Imagine from John Lennon. It was the year of Joni Mitchell's Blue, of Carole King's Tapestry, of the Concert for Bangladesh and new Glam rockers like Elton, Marc and David (pictured below, Marvin Gaye).
Music wasn't just music, it was magic – it made things happen. What 1971 does with it all, over eight loosely themed, discursive, associational episodes, is to orchestrate the music against the raw archival material of the times, and disturbed times they were. Nixon is heard, via his own in-Whitehouse recording system, petulantly buttonholing Henry Kissinger as to why they can't blow a dam to engulf a mere 200,000 people somewhere far away. Racial injustice, female emancipation and gay rights were all hot-button issues in 1971, and the thrust of the series is that the music being made reflected, anticipated and transported those issues and the changes they wrought into its listener's lives. Music wasn't just music, it was magic – it made things happen.
Eschewing talking heads, it instead laces the footage with archival interviews and later (slightly irritatingly undated) reflections on what went down and what it all meant. It's essentially a high-class clips show that takes an almost Burroughsian, if fairly languid, cut-up approach to narrative assembly. There's plenty of contextual footage – chat shows, club shows, ghettos, urban panoramas, festival fields – but it's the live and studio footage that really stand out. There are incredible scenes with Sly Stone multi-tracking at home, of Marvin Gaye working in the studio on What's Going On, of the Stones at Nellcôte and, later, LA, when no one knew how that particular story would play out, into breakdown and collapse or into the heritage industry the Stones and rock culture has since become. And that's kind of the point, when it comes to the immediacy and impact of this 50-year-old footage. No one knew what was going to happen, there wasn't a signposted route, heritage hadn't been invented. It all happened on the hoof, and it was all meant to be disposable.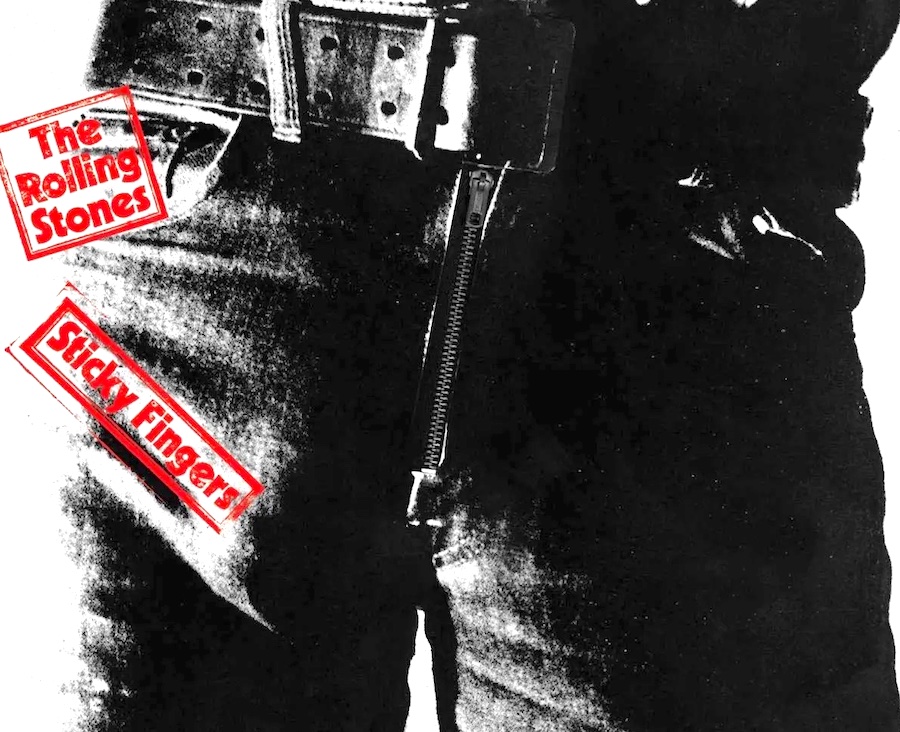 Which means that 1971 feels immediate, exciting, confused, current – and it also feels like the stresses that impact culture today are the same ones that fuelled the tug-of-war between the establishment and counter-cultures of America and Britain 50 years earlier. Whether 1971 really was the greatest year for rock, pop and soul may be a moot point, depending on the year of your birth, but 1971 is packed to the brim with music millions of people still listen to, and still love. Music that shapes their lives. And that gives the series its sky-high sense of lift and oceanic sense of immersion.
If there's a caveat, it's that it is extremely US-focused, whereas Hepworth's book made as much of Slade's first steps to stardom on stacked heels as it did of Marvin Gaye exchanging the lover-man's boudoir for social justice. The UK, that weird, packed little crucible of seemingly immortal pop and rock, doesn't even get a look-in until episode three, and when it does – old city drunks unconscious on benches, ragged and malnourished housing estate kids running around derelict lots as if dodging the falling masonry– it looks Dickensian but uglier, comically run-down beyond the point of repair. Well, to be fair, there were two million houses judged unfit for habitation at the time. But 1971 does miss a trick by skating over the extreme weirdness of British culture at the time – they could've done with a Haunted Generation consultant.
Produced and series-directed by British film-maker Asif Kapadia (Senna, Amy), whose modus operandi is to draw deep on archival resources, and with fellow Brits Danielle Peck and James Rogan taking up the reigns on different episodes, it's a hugely enjoyable deep dive into the origins, the contexts, and the impacts of the popular music that still defines "great" 50 years after it first appeared. The rock'n'roll years may be long over – who in 2071 is going to do the same for 2021, should anyone still be here? – but as for 1971, its spell will continue to fall upon anyone within hearing distance.
Have a good year.
The volume of great music coming out every week in that year is remarkable, especially to look back on
rating
Share this article