She Dies Tomorrow review - intimations of mortality |

reviews, news & interviews
She Dies Tomorrow review - intimations of mortality
She Dies Tomorrow review - intimations of mortality
Kate Lyn Sheil excels in Amy Seimetz's apocalyptic gloom fest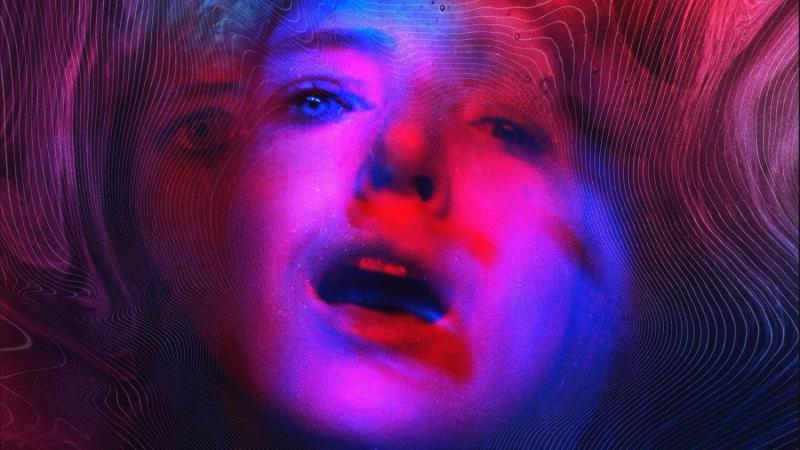 Death at one's elbow: Kate Lyn Sheil in 'She Dies Tomorrow'
Watching the semi-satirical psychological horror film She'll Die Tomorrow conjures the last lines of TS Eliot's "The Hollow Men": "This is the way the world ends/ Not with a bang but a whimper." Writer-director Amy Seimetz's second feature doesn't depict a widescreen apocalypse – it's a low-
budget indie, after all – but offers a collective whimper from a not very likeable group of people living in relative comfort.
If no atoms are split above Seimetz's's bourgie LA, there's still a chain reaction. The protagonist – another Amy (Kate Lyn Sheil, pictured below) – is a thirtysomething lapsed alcoholic wallowing in misery following the breakup with her explosively violent boyfriend (Kentucker Audley, seen in flashbacks). Instead of working through it, she succumbs illogically to the belief she'll die the next day. Her apparently robust physical constitution will be no barrier to her demise.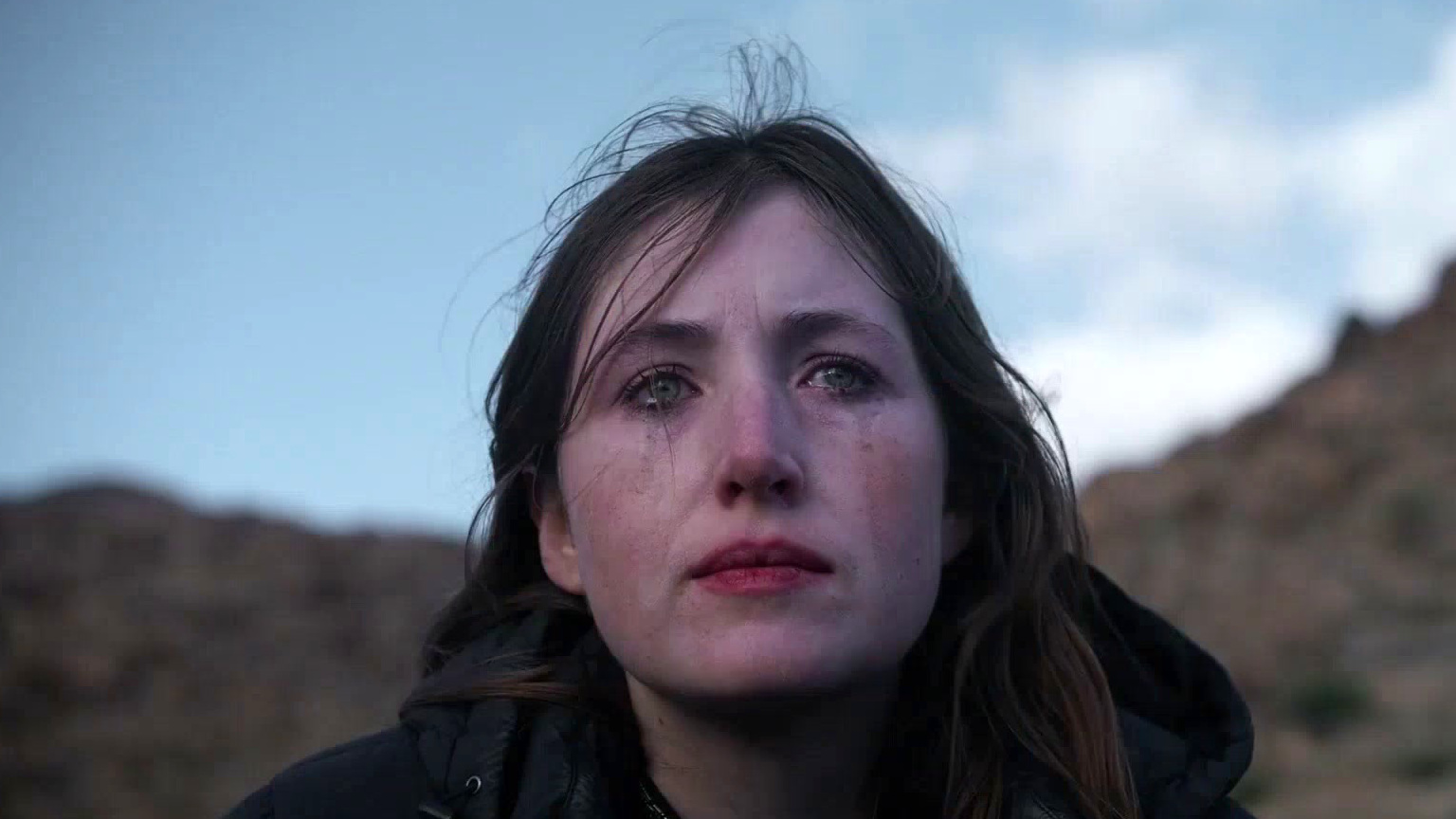 Amy's malady is as contagious as coronavirus. She infects her sceptical artist friend Jane (Jane Adams) when the latter reluctantly pays her a visit. Jane proceeds to infect her brother Jason (Chris Messina) and sister-in-law Susan (Katie Aselton) at the latter's birthday party where her anxieties are a welcome distraction – for the audience at least – from their self-indulgent conversation about the sexual predatoriness of dolphins. The party's other guests, Brian (Tunde Adebimpe) and Tilly (Jennifer Kim), catch the imminent-demise bug, too. So it goes on.
Everyone gives up the ghost, no matter that their dying is by no means certain. Brian decides it's time to pull the plugs from his comatose father's support machine. Tilly, unhappy in her relationship with Brian, tells him it's over. Jane, who has taken to wandering around in her pyjamas, comforts her middle-aged doctor (Josh Lucas, pictured below with Jane Adams) after she's infected him. One woman bleeds from her prettily exposed midriff. That none of them opt to fight the dying of the light indicates their malaise is cosmic. Seimetz investigates this condition; she doesn't stick around to see if it's a self-fulfilling prophecy.
One is reminded of the sane, happily married woman who apparently committed suicide because there was no point in living in Martin Amis's novel Night Train (the source of Carol Morley's film Out of Blue) and of the depressed bride who wills earth's destruction in Lars von Trier's Melancholia. Seimetz's evocation of despair draws on feelings prompted by her relationship with her ex-boyfriend and fellow independent filmmaker Shane Carruth, against whom she now has an open restraining order.
She Dies Tomorrow is a paradoxically witty dirge about dread – not quite existential dread since the characters don't appear to have choices. Finished before Covid-19 struck, it reflects the sense of hopelessness (among liberals, anyway) induced by the ascent of the right globally, burgeoning extremism, and the looming environmental catastrophe. That said, it's an eerily prescient expression of the paranoia and fatalism elicited by the pandemic.
Cinematographer Jay Keitel renders Seimetz's everyday dystopia beautiful. His use of red and blue strobes and harnessing of the lava-like images on the miscroscope slides from which Jane draws artistic inspiration bathes the movie's impressionism in psychedelia. Its experimental feel will alienate mainstream viewers, however, as will its drift away from Amy's consciousness to a group experience of doom.
Sheil (who was brilliant alongside Audley in Seimetz's Florida noir Sun Don't Shine and as herself in Kate Plays Christine) is so good she makes Amy's prolonged moping to the sound of Mozart's "Requiem" – the LP constantly replayed by her as the soundtrack to her woeful rite – a screen-smashing offence. A tangential issue of Amy's decline is that romantic torment can be an exquisite pleasure if you're its victim but is tedious to observe in others. Tomorrow can't come too soon.
Sheil is so good she makes Amy's prolonged moping to Mozart's 'Requiem' a screen-smashing offence
rating
Explore topics
Share this article