Rampart |

reviews, news & interviews
Rampart
Rampart
Woody Harrelson is on blistering form in a police thriller from the pen of James Ellroy
Tuesday, 21 February 2012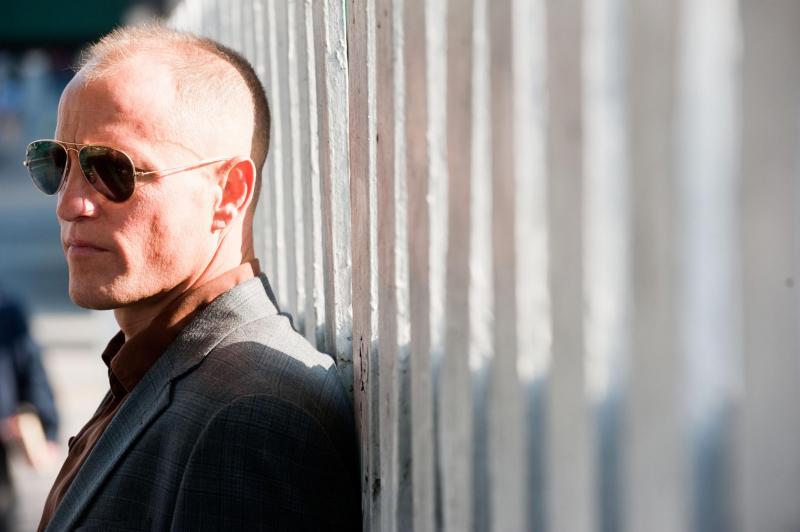 It's an unfair cop: Woody Harrelson in 'Rampart'
A bent cop movie with style, swagger and a sometimes questionable approach to characterisation, Oren Moverman's latest at least gifts Woody Harrelson one of his best roles in years. Set against a backdrop of the Rampart police scandals of the late Nineties, it takes as its target one (fictional) Los Angeles law enforcer and his towering demons. Harrelson's Dave Brown is an intelligent but difficult man, buckled into the straight-jacket of thuggery.
From the pen of pulp writer James Ellroy (who co-wrote the script with Moverman),
Rampart
veers fascinatingly between
cinéma vérité
authenticity and bold, bullish neo noir, though it sometimes stretches credulity.
Rampart starts impressively. When we first meet Officer Dave Brown (Harrelson) he's captured in extreme close-up, doing his rounds and surveying his surroundings. As he stares out from behind his aviator shades, cigarette pointed defiantly upwards, he's like an urban hunter sizing up his prey, watching and waiting; there's an unmistakable air of entitlement and even menace. He tells his rookie partner, "Everything you learn at the academy is bullshit," and almost threateningly declares that he'll show her how to have fun on the job; moments later he's roughing up a suspect – his twisted idea of what fun entails. The message is clear: welcome to the jungle.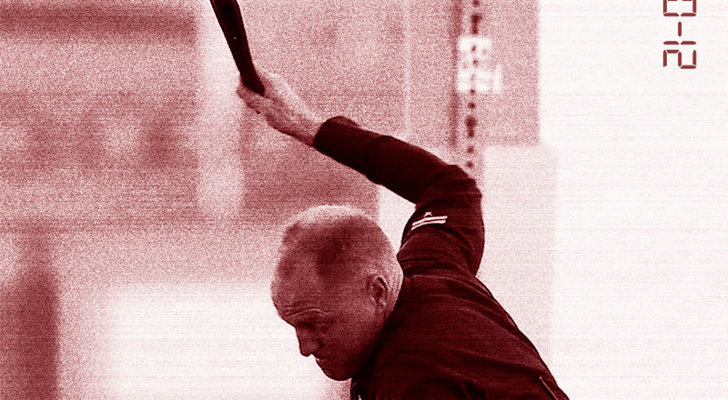 We're first alerted to Dave's cop moniker - the disconcerting "Date Rape Dave" - when his teenage daughter Helen (Brie Larson) astonishingly addresses him by it. As an audience we later breathe a sigh of relief - as does his date at the time - when he explains that he acquired the nickname after allegedly murdering a rapist (a crime he makes scant effort to deny). It's an interesting test of our own moral sympathies. Dave has an almost implausibly complicated personal life: he has fathered children with two sisters (played by Cynthia Nixon and Anne Heche), both of whom he continues to have a sexual relationship with, yet we also see him routinely cruising for hook-ups with various women, including Linda Fentress (Robin Wright). His career is on the line when he - very publicly - beats up a perp (pictured above right) and is hauled in to meet with an infuriated Assistant D.A., Joan Confrey (Sigourney Weaver, pictured below left).
Harrels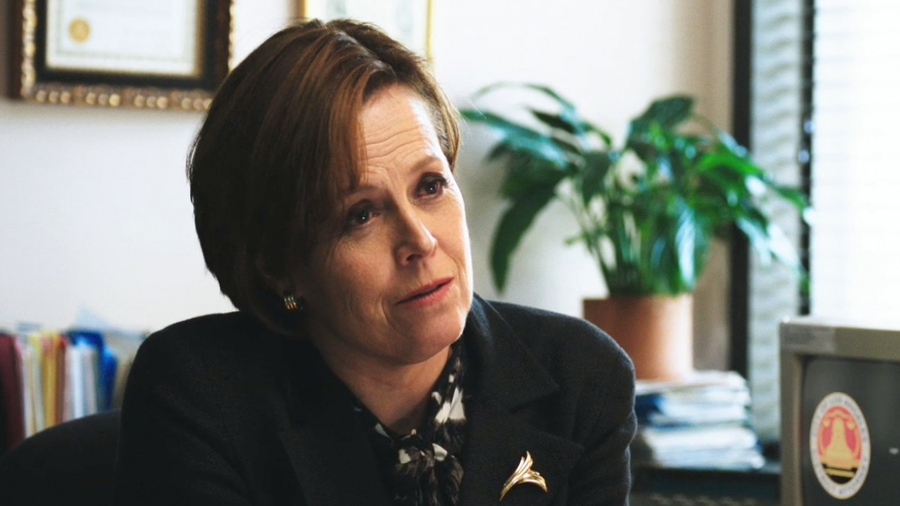 on plays Dave as a giant knot of anxiety. For the most part he's credibly contradictory (Ellroy incorporated a number of autobiographical elements into the character and it shows): he's both a ladies' man and a meathead, old school but educated. He sporadically demonstrates hyper-articulacy, but he uses his smarts primarily to irritate. He's doggedly defiant, restless and riddled with regret, a muddled man who uses expressions such as "shit-faced scum" in the same breath as insisting he's not a racist. Harrelson imbues him with an agonising believability and - despite his words and actions - he's impossible to dislike entirely. Harrelson clearly has a strong dynamic with director Oren Moverman with whom he worked previously on The Messenger. It's another searing performance in a role which is (almost detrimentally) the movie's entire focus.
The rough and tumble of LA police work and the associated corruption is familiar from films such as Training Day and the barnstorming TV dramas The Shield and Southland. As such there's plenty to compare Rampart to and it doesn't always work in its favour. The female characters lack credibility and seemed sketched in, especially considering the screen-time and detail afforded to Dave. In fact almost all the supporting roles play like cameos, particularly given the (perhaps too) name-brand casting, though Weaver in mere moments makes her usual indelible impression - her character is ultimately almost amused by Dave's propensity for trouble.
As Dave's life unravels Rampart enters similar territory as the more accomplished Shame, where Steve McQueen cultivated a strong sense of jeopardy and searing unease as a man was swallowed up by his own excess. Moverman's approach is similarly, if more erratically, stylish - his direction is looser, and serves the story less confidently. Despite this, the absence of early exposition and our unceremonious introduction to the LAPD works well - plunging us straight into the deep end, if you will - and while the flamboyantly boisterous dialogue might occasionally jar, there are plenty of sparks too.
Rampart has balls, for sure, but it flounders in its third act and occasionally fails to convince. Nonetheless it's held together by an impressive Harrelson playing a fascinatingly flawed man – he's something of a Dirty Harry for our times.
Rampart is in cinemas from Friday
Watch the trailer for Rampart
Harrelson plays a fascinatingly flawed man, a Dirty Harry for our times
rating
Share this article