Labor Day |

reviews, news & interviews
Labor Day
Labor Day
Jason Reitman directs Kate Winslet and Josh Brolin in a sweaty drama cum unintentional comedy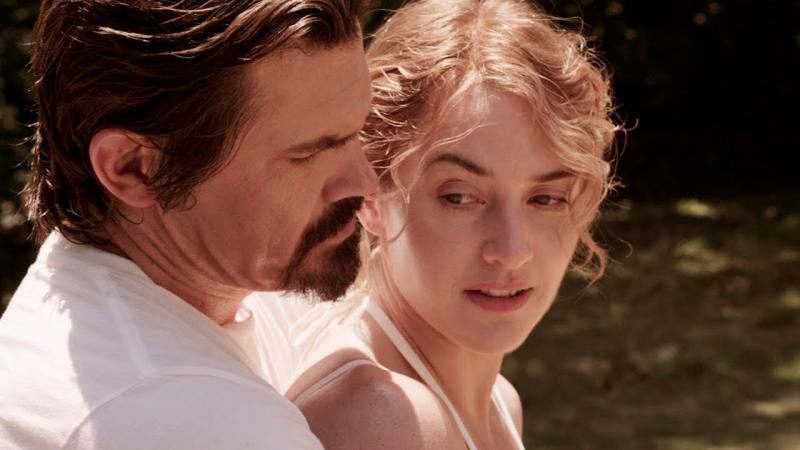 'Remind me why I signed up for this one again?' Kate Winslet confesses her misgivings to Josh Brolin regarding their mutual folly 'Labor Day'
Like his father Ivan (Ghostbusters) Jason Reitman has shown himself to be a sure hand at helming comedy, and his less commercial sensibility has resulted in films as spiky and interesting as Young Adult, Juno, Up in the Air and Thank You For Smoking.
With his fifth feature - staring
Kate Winslet
and Josh Brolin - Reitman Junior tries something different, something initially more dramatic, but ends up back in comic territory anyway, albeit unintentionally.
Set in 1987 during the titular US holiday weekend and narrated by Tobey Maguire (who seems to do this a lot - see also The Ice Storm, The Great Gatsby and at least part of Spider Man 3), Labor Day tells the story of the reclusive Adele (Winslet) and her devoted 13-year-old son Henry (Gattlin Griffith). After an encounter in a supermarket, the pair reluctantly give shelter to escaped convict, war veteran and salty-hunk-o-man Frank (Brolin) but, as the days pass and the temperature rises, Frank proves himself indispensible around the house - cooking, cleaning and fixing things - and a romance develops between him and Adele.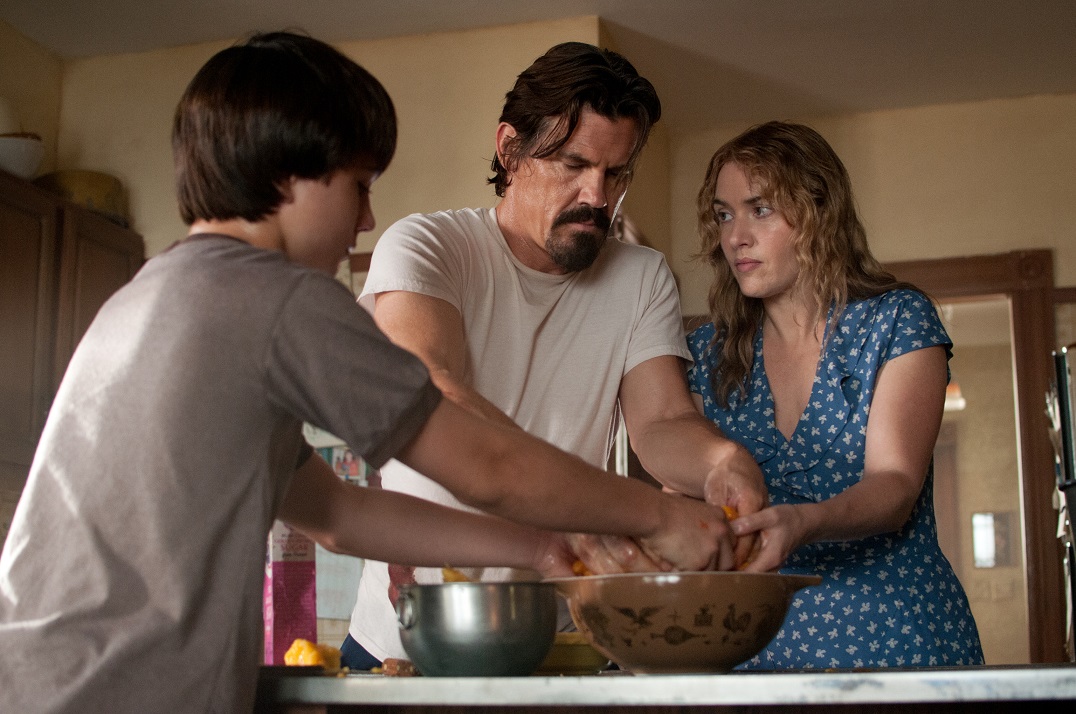 At first glance everything about this film spells Oscar consideration (Brolin was nominated for his work on Milk, Reitman is a four-time nominee and Winslet is of course a winner and six-time nominee) and yet no nods were forthcoming this year and, frankly, it's not hard to see why. With Labor Day Reitman steps outside his comfort zone and although he swaggers for a bit it's all leading to a plunge down a manhole.
If his intention is to confound expectations he succeeds, but not always for the right reasons. Based on the novel by Joyce Maynard with a screenplay by Reitman himself, Labor Day is refreshingly non-judgemental and there are moments of exquisite discomfort when dealing with Adele and Frank's potentially dangerous liaison, but as the film progresses it softens and then it begins to rot.
Labor Day is well cast and played with conviction by its three leads, particularly the ever-reliable Winslet who, despite being bizarrely cast as a dowdy housewife, manages to be heartbreaking even when the film borders on farce. In spite of this sterling work from the performers, the shifting tone and the endless need to explain every action and feeling mean that it often frustrates and there is the occasional moment of laugh-out-loud misjudgement (including a sequence best described as sexy pie time, pictured above right); the screening I attended was marked by quite a lot of derisory laughter.
It's not entirely without its charms but unfortunately what starts life as a promising erotic thriller eventually dissolves into a rather mawkish romance with a bit of coming-of-age drama and some soft-focus cookery thrown confusingly into the mix.
Overleaf: watch the trailer for Labor Day
Winslet manages to be heartbreaking even when the film borders on farce
rating
Share this article