Wonder Wheel review - Woody Allen and Kate Winslet channel O'Neill |

reviews, news & interviews
Wonder Wheel review - Woody Allen and Kate Winslet channel O'Neill
Wonder Wheel review - Woody Allen and Kate Winslet channel O'Neill
A romantic melodrama in Fifties Coney Island also stars a prattling Justin Timberlake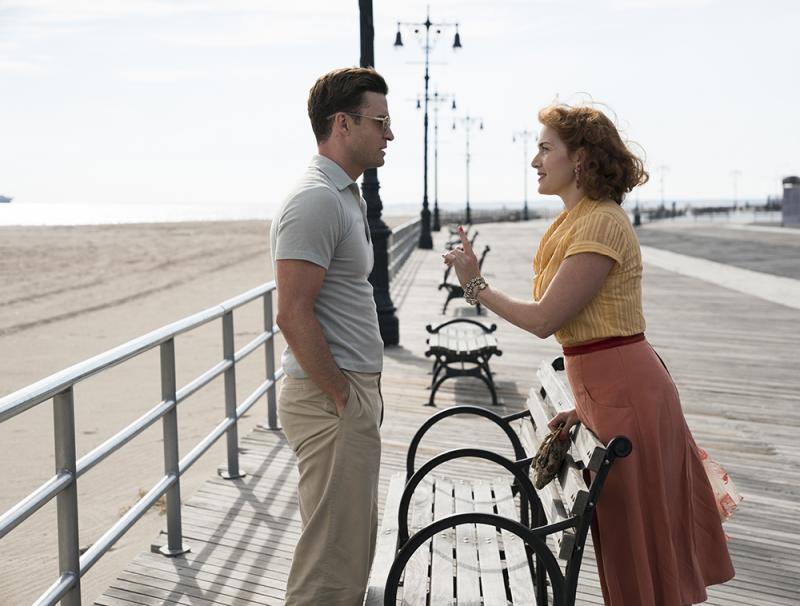 'Spare me the bad drama': Justin Timberlake and Kate Winslet in 'Wonder Wheel'
In recent months Woody Allen has been publicly disavowed by a conga line of major film stars. The latest who seems to have expressed regret for working with him – if not by name – is Kate Winslet. She stars in his latest film, and may also feel slight regret for artistic reasons.
Set in Coney Island in the
1950s
,
Wonder Wheel
has the jaded flavour you get off an old-timer playing oldies on a thinner, reedier instrument.
Its nearest stablemate in Allen's filmography is Blue Jasmine. That also attracted an actress of stature in Cate Blanchett. More pertinently, it channelled the spirit of a great American playwright. Back then the handrail – in fact the entire plot – was supplied by Tennessee Williams. This time round Allen has summoned the ghost of Eugene O'Neill, if not a specific play of his, in the drama of an unhappily married woman who yearns for escape as her youth fades.
Ginny (Winslet) is a former actress who already has one much-regretted, marriage-ending affair notched on her bedpost. She now waits tables at Ruby's Clam House and lives above a shooting gallery with her frangible husband Humpty (Jim Belushi), who runs the merry-go-round, and her son Richie (Jack Gore), an unhappy tearaway with pyromaniac leanings. Into this ménage enters Humpty's daughter Carolina (Juno Temple, pictured below), on the run from her hoodlum husband, having testified against the mob to the police. Meanwhile Ginny catches the eye of Mickey the lifeguard (Justin Timberlake), who aspires to be a writer and talks about the Greeks a lot. Soon they're humping under the boardwalk.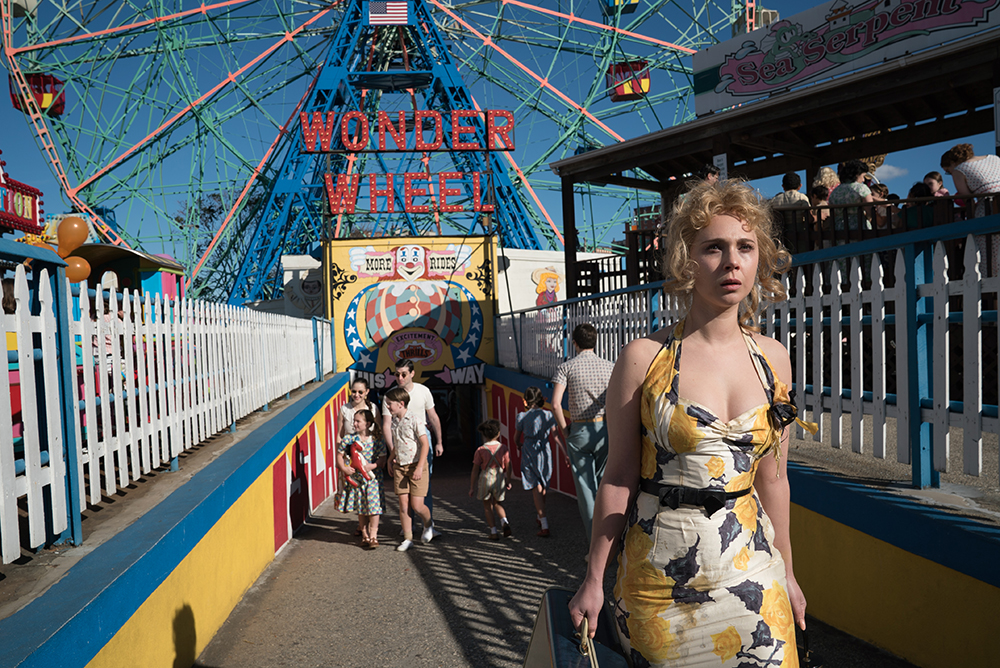 It's no disgrace that Allen, in his ninth decade and after directing 48 of his own scripts, is running out of tunes and rummaging through his back catalogue for old ones. In its kneejerk nostalgia, Wonder Wheel fillets bits and pieces of Manhattan (the declamatory opening), Broadway Danny Rose (the guys yakking, the mob), The Purple Rose of Cairo (the cinephilia, the hopeless romanticism) and Bullets over Broadway (the period love, the mob) among sundry others. The kid who torches everything he can throw a match at has flaming red hair much like young Alvy Singer's in Annie Hall (pictured below, Jack Gore). Allen is also a bit of a pyromaniac with Winslet's curling russet mane which is often lit up like a bonfire at sunset. Coney Island, whether bustling or deserted, looks ravishing: cinematographer Vittorio Storaro (Apocalypse Now, The Last Emperor, more recently Allen's Café Society) has gone crazy with the filters.
Ginny has inherited Allen's neurotic hypochondria – when she announces yet another of her migraines, you half expect her to call, like Danny Rose, for a Valium the size of a hockey puck. But that would be funny and Wonder Wheel isn't. A lot of it feels underwritten and overacted. Belushi, especially, roars and thrashes as if he's trying to hit the back wall of a 2,000-seater on 42nd Street. Juno Temple does what she can as a sweet young dreamer fashioned from straw and wafer – although she and Winslet are fetchingly dressed by costume designer Suzy Benzinger.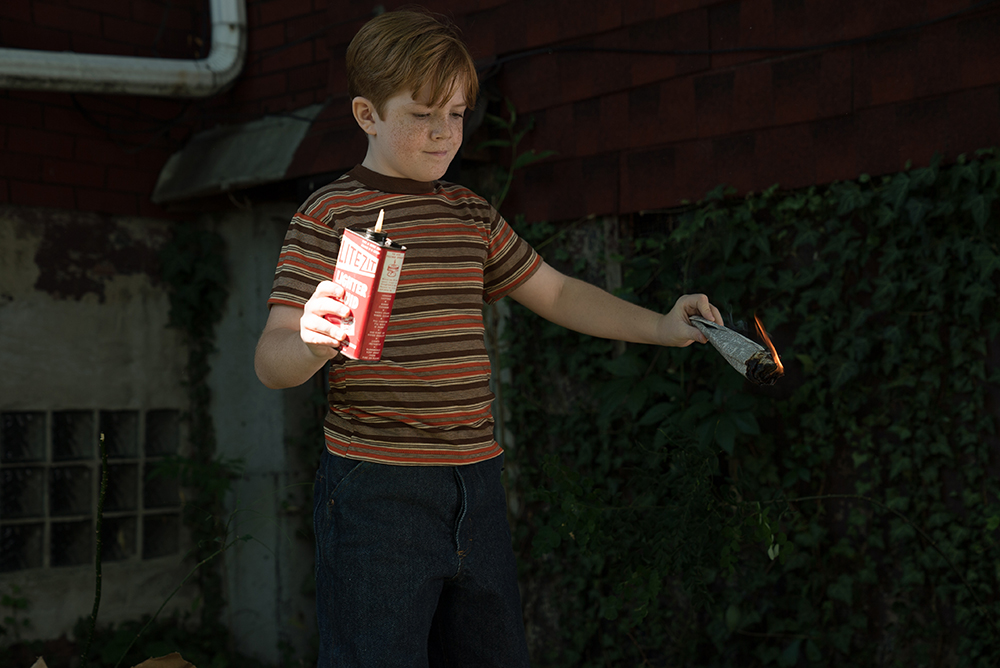 The real downer is Timberlake as a Greek chorus figure with feeble literary fantasies, who is an unreliable lover but not, alas, anything so interesting as an unreliable narrator: "As a poet I use symbols," he tells us at the start. In truth he prattles about Chekhov, Gauguin, Hamlet and above all the plays of O'Neill ("they're dark") as if profundity can be acquired through the medium of namedropping. At one point he seeks romantic advice from a friend who works in a university philosophy department. They consult over a chessboard. In one of Allen's early funny ones such a scene would have been a send-up of intellectual pretension. Here it's nothing like as clear.
So far as Wonder Wheel belongs to anyone it belongs to Winslet. She joins the rollcall of British actresses who have Americanised for Allen: Helena Bonham Carter, Samantha Morton, Rebecca Hall, Sally Hawkins. She's granted some wonderful moments to shine, including a speech about the meaning of love and a climactic moment of moral choice. But towards the end she also utters this hostage to fortune: "Oh God, spare me the bad drama! Kill me! Isn't that the way it happened in a theatre in Athens?" If she really wants to play O'Neill, or Greek tragedy for that matter, there are plenty of producers who'd offer her the earth to do the real thing in a theatre.
So far as 'Wonder Wheel' belongs to anyone it belongs to Winslet
rating
Explore topics
Share this article