The BFG |

reviews, news & interviews
The BFG
The BFG
Mark Rylance lends moments of the sublime to standard issue Spielberg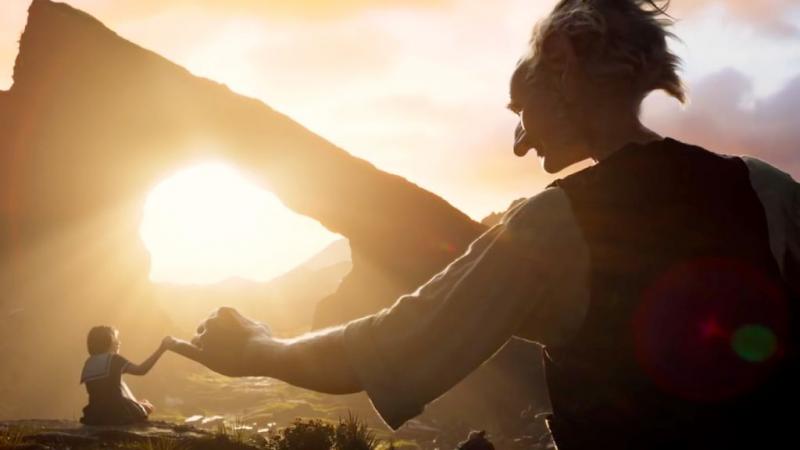 Phone home, redux: Mark Rylance (right) in the title role of `The BFG'
Two cultural giants from different spheres align to occasionally sublime results in The BFG. Steven Spielberg's film locates the beatific in its (literally) outsized star, Mark Rylance, but lapses into the banal when its eponymous Big Friendly Giant – Roald Dahl's 1982 literary creation made motion-capture fresh – isn't careering across the screen.
As a sort of companion piece to E.T., which shares this film's screenwriter, Melissa Mathison, who died last year, the film brings an otherworldly presence into our world of the everyday. And yet there remains something pro forma about the abiding feel of a movie that doesn't break much thematic or emotional ground. It allows its Oscar-winning leading man to continue his conquest of celluloid following a life spent mostly on stage. But Rylance aside, the rest of a game English cast can politely be said to be along for the ride, though I doubt Dame Penelope Wilton – as she now is – ever thought she'd get to play the Queen and fart at the same time: how jolly!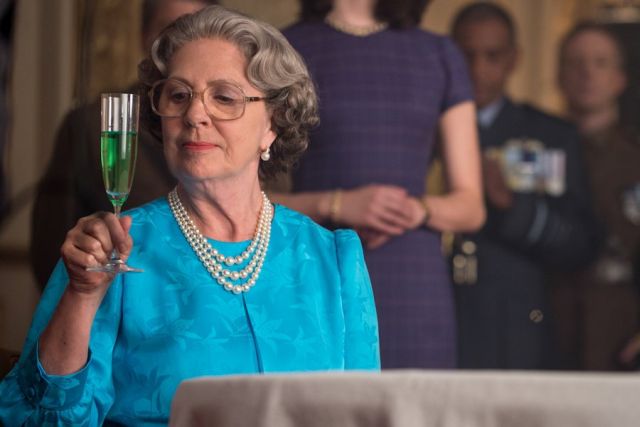 The Elizabeth II sequences arrive relatively late in the day and are the least engaging aspects of a venture that is so beautifully anchored by Rylance with his kindly yet baleful eyes that one slightly cringes as and when The BFG turns into an ad hoc advertorial for the royals: Visit Britain will have something new on which to hang its hat. Meanwhile Rebecca Hall and Rafe Spall the rest of a name English – both playing personnel of the Palace – add a Spielberg title to their CVs. If only either actor were in any way challenged by what they are asked to do; Wilton (pictured above), for her part, sticks to a general air of bemusement throughout.
Far better is anything involving the dream-friendly creature of the title, a being as large-eared as he is thin-necked to whom Rylance imparts a wounded beneficence. Applauded all the way to an Academy Award for his debut assignment for Spielberg on Bridge of Spies, the determined maverick that is Rylance clearly meets this uber-mainstream director more than halfway, and one is heartened to hear that the pair have two further collaborations on tap. (Move over, Martin Scorsese and Leonardo DiCaprio.)
Noted for language that might give even Edward Lear or James Joyce pause, the BFG intersperses his cod-philosophising about dreams with words like Frobscottle (the fizzy beverage shown above), "glummy", and (my favourite phrase) "a dibble of despair" – utilised by the BFG as a way of envisaging a mostly but not entirely rosy future for Sophie (Ruby Barnhill), the bespectacled 10-year-old who finds in the giant at once an ally, chum, and escape route from her Dickensian routine. Not for nothing is the charming, commendably unaffected Barnhill glimpsed reading Nicholas Nickleby.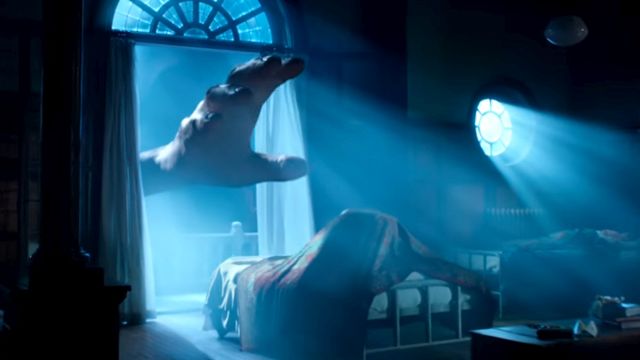 The BFG is brought down to size by the bullying like of the Fleshlumpeater (Jemaine Clement), one of a forbiddingly beefy brigade of nasties who are less generously inclined to Sophie than her new-found protector-friend. Kids will doubtless surrender to the occasional grossout value of the Giant Country goings-on, but Spielberg seems far more naturally suited to the earlier meanderings of his camera around and above a storybook London of ghostly, largely Georgian charm. Let's just say that the scene-setting is more alluring than what happens once we actually settle in.
And Rylance is a softly spoken, gently accented wonder throughout, his character's innocence a comfort to the parentless Sophie and a rebuke to almost everyone else. So what if in his socially maladroit state the BFG sends one of the Queen's Louis XIV chandeliers crashing to the ground? Possessions, the film at its best reminds us, can be replaced (well, maybe not in that case). In his state of grace, Rylance's BFG allows a comparatively prosaic Spielberg offering access to the ineffable realm of the poetic.
MARK RYLANCE'S BIGGEST HITS ON STAGE AND SCREEN
Bridge of Spies. Spielberg's warm-hearted Cold War thriller is lit up by Tom Hanks and Mark Rylance
Endgame. In Complicite's homage to Beckett, Rylance's Hamm is an animated, self-lacerating lout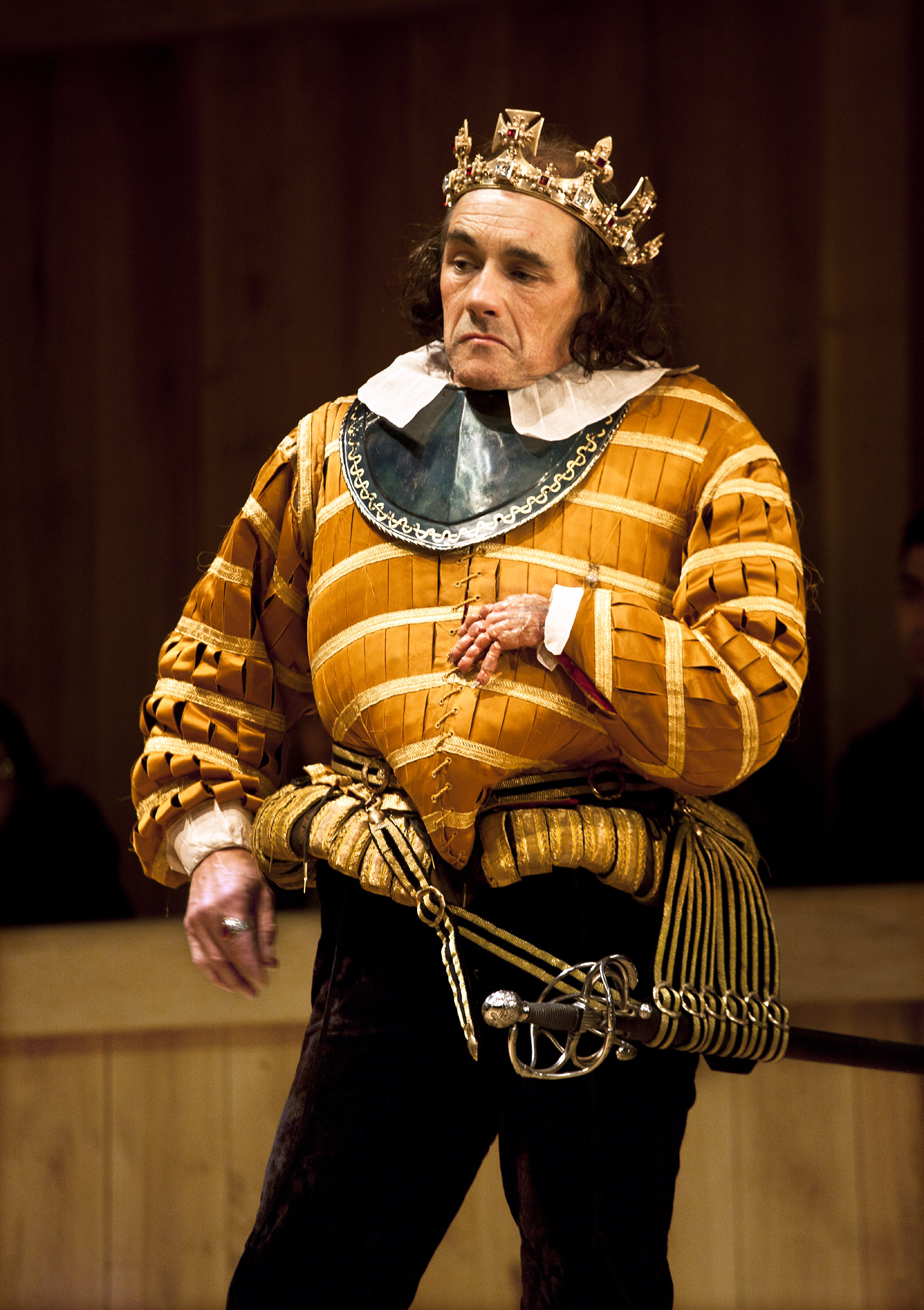 Farinelli and the King. A witty and moving new play is a timely reminder of just why art matters
Jerusalem. Rylance is unforgettable as Johnny Rooster Byron in Jez Butterworth's smash Royal Court hit
La Bête. Rylance dazzles in astonishing opening monologue, but this callow play coasts on the performances
Nice Fish. Rylance is waiting for cod-ot in this absurdist West End trifle
Twelfth Night/Richard III. Rylance doubles up as Olivia and the hunchbacked king (pictured above) for Shakespeare's Globe
Wolf Hall. Mark Rylance works rare marvels as Hilary Mantel's scheming Tudor fixer

PLUS ONE TURKEY
Much Ado About Nothing. Rylance Old Vic staging of Shakespeare's romantic comedy with elderly leads gets lost in translation
Overleaf: watch the trailer for The BFG
Spielberg seems naturally suited to the meanderings of his camera around a storybook London
rating
Explore topics
Share this article