The Nutcracker, Royal Ballet |

reviews, news & interviews
The Nutcracker, Royal Ballet
The Nutcracker, Royal Ballet
Christmas classic is never disappointing - and these principals always winning
Thursday, 24 November 2016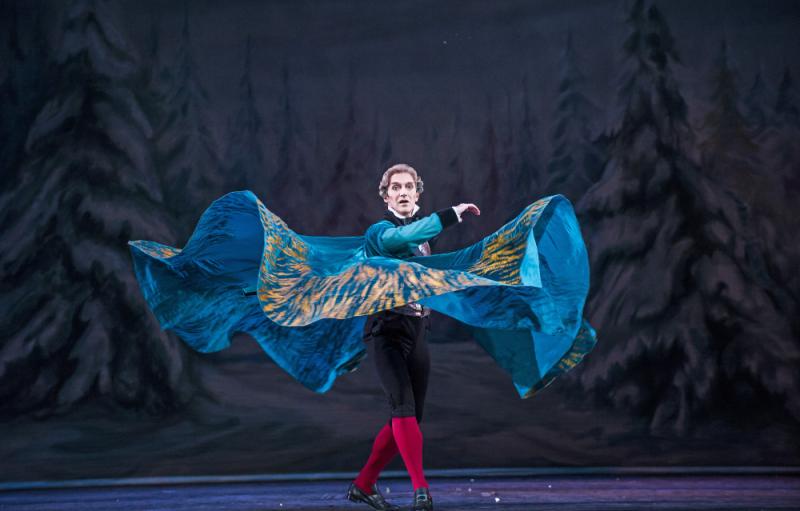 Uncle's in charge here: Gary Avis is a likeable Drosselmeyer, but does the character dominate the action too much?
Christmas - in the shape of Peter Wright's Nutcracker - has arrived earlier than usual at the Royal Opera House. This is to make space for a 70th anniversary run of The Sleeping Beauty that starts on 21 December: the two will run in tandem through the holiday period, scheduling that assumes audiences can't get enough of Tchaikovsky-and-tutus at Christmas. And I'm sure they can't, when the purveyors of said delights are the Royal Ballet.
It helps that Wright's Nutcracker is a classic of the genre, almost perfect in every way. I say almost, because I began to feel, on last night's viewing, that the role of Drosselmeyer - whom Wright keeps on stage almost constantly to provide continuity - has got out of hand. Gary Avis is an endearing magician-uncle to be sure, but does he really have to press the "start" button on every single dance number in Act II? His constant interference detracts from the magic of the otherworlds Clara and her Nutcracker prince voyage to. I suppose it's to be expected in this age of tiger moms and helicopter parents that the kids who are ostensibly the main characters spend most of the show being pushed around by a bossy adult, but wouldn't it be more magical for everyone if we could believe that the Land of Ice and Snow or the Kingdom of the Sweets were the fruits of Clara's imagination, rather than her godfather's? This is a ballet supremely suitable for children in every regard - length, story, visual inventiveness, extreme unscariness - and one of the mainstays of art for children is the belief that there are worlds children can only access on their own.
Dial down Drosselmeyer, just a bit, and Clara and the Nutcracker could shine more, which with Francesca Hayward and Alexander Campbell in the roles would be a very good thing - these two, now both Principals, are the headline cast for good reason. The child-sized Hayward (pictured right) is as fresh and clean as a snowdrop, qualities - along with her radiant smile - that even the most dance-illiterate of audience memebers will be seduced by. Those with more technical knowledge will marvel in addition at her speed, her pliability, her musicality, and that tremendous way she has of filling space. When Hayward extends an arm or a leg, even her back and neck, she seems to draw a line longer than you thought possible, and to hold it a moment longer than you expected: she moves like thrown silk, and it's impossible to tire of watching her do it.
Campbell's appeal is more quotidian, but no less powerful: he's a one-man boy band whose frank, direct smile slays them (or at least me) in the aisles. When he's killing it (as he does, easily) in the challenging jumps of the Russian dance, he's not acting the Nutcracker, but simply beaming out the joy of dance in megawatts straight to the back of the amphitheatre. He and Hayward amplify one another's delight when dancing together, which is another reason I wouldn't mind seeing them get to do slightly more than rhubarb to one another in Act II. Their little pas de deux at the end of Act I is charming; and if last night it didn't quite scale the heights of the perfect romance they delivered last year, it will doubtless get there as the dancers settle into the run.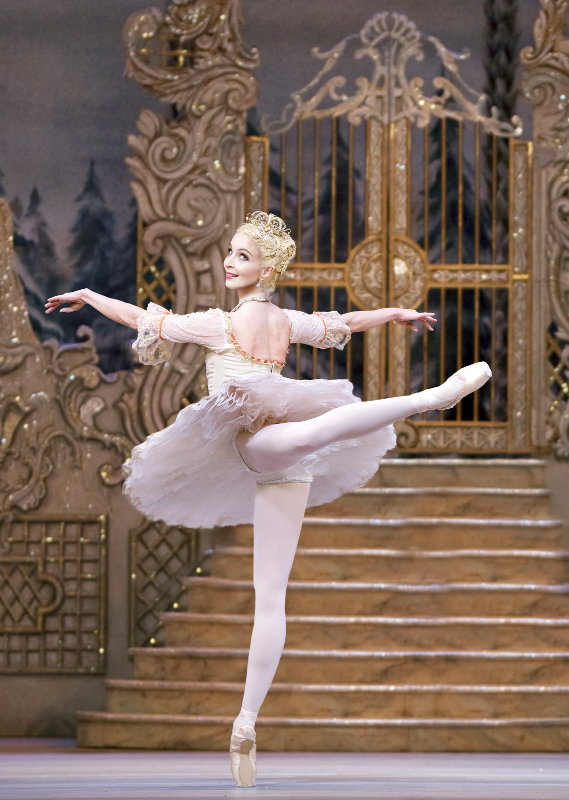 Lauren Cuthbertson (pictured left) was all smiles and side-eyes as the Sugar Plum Fairy. This flirtatiouness looked splendid in her variation (the famous bit with the celesta), but I would have liked to see her get more in touch with her inner aristocrat for the grand pas de deux with Federico Bonelli: imperial Petipa demands imperious dancing. Perhaps she could take a leaf out of Itziar Mendizabal's book? The Spaniard's performance in the Arabian variation made my night. With every movement down to the merest flicker of an eyelash oozing class, she dominated the stage (and her three squires Ryoichi Hirano, Reece Clark, and Nicol Edmonds) and turned a bit part into a cross between Gamzatti and the iciest Myrthe you've ever seen.
More power to her: if you can't steal the stage with a cameo at Christmas, when can you? Luca Acri and Marcelino Sambé had got the same memo, and Wright has rechoreographed the Chinese variation to display their formidable bounciness. The result is 45 seconds of Nicholas brothers antics; now someone needs to re-write the music so it lasts twice as long. Less showy, but none the less impressive, I want to give honourable mention to Leticia Stock as the Columbine in Act I, who made a tiny role exquisite with her classically perfect feet and legs.
Less honourable mention to Boris Gruzin's conducting of the ROH orchestra, which is so competent it's soulless. That in fact is the biggest risk this production faces: so well-conceived and well-designed is it, so perfectly set up to deliver every possible desideratum, that it needs supreme dedication to keep it feeling like a thing of flesh and blood, rather than a wooden mechanism for cracking festive nuts. Conducting aside, the Royal Ballet - thankfully - have the energy to deliver the goods.
The Royal Ballet The Nutcracker at the Royal Opera House until 12 January. There are live cinema screenings of this production on Thursday 8 December and encore screenings on Sunday 11 December.
This is a ballet supremely suitable for children in every regard - length, story, visual inventiveness, extreme unscariness
rating
Share this article