Motherland, BBC Two |

reviews, news & interviews
Motherland, BBC Two
Motherland, BBC Two
Promising pilot of comedy about middle-class parenting
Wednesday, 07 September 2016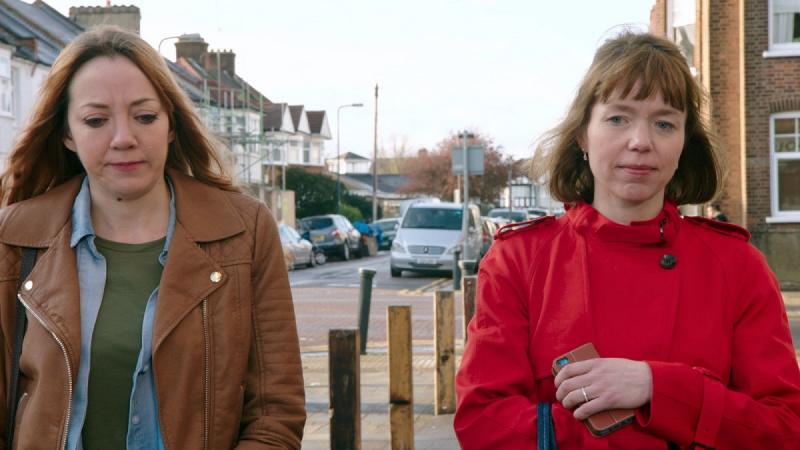 Diane Morgan, left, and Anna Maxwell Martin as mothers with very different attitudes to parenting
Motherhood seems to be a thing for Sharon Horgan at the moment. First came Catastrophe, the Channel 4 comedy about unplanned parenthood she writes and co-stars in with Rob Delaney, and now Motherland, a pilot co-written with Graham and Helen Linehan and Holly Walsh for the BBC.
Like Catastrophe, it's an acutely observed comedy, this time about middle-class mums in suburban London. Anna Maxwell Martin is superb as Julia, a time-stressed events organiser with two young children who has been relying on her mother for childcare. Julia's day starts out badly and unfolds into a series of disasters after she forgets that it's half-term: she's late for work and her mother decides she no longer wants to be an unpaid babysitter.
There's a generous thread of wry humour running through it
Desperate for someone to dump her kids with, Julia tries to befriend Amanda - blonde, beautiful and rich, the queen bee of the group of yummy mummies with children at the same school. They congregate in a coffee shop each day, apparently with no pressing business elsewhere, and freeze out anyone Amanda (Lucy Punch) doesn't think cool enough to join her gang. You don't have to be a mother to recognise that scenario...
Amanda doesn't, of course, come to Julia's aid. Rather it's full-time dad Kevin (Paul Ready) - always keen to show his feminist principles by organising email petitions against coffee shops that discriminate against breast-feeding mothers, and who is desperate to be accepted as the mothers' equal - and easygoing mum Liz (the superbly understated Diane Morgan), who lets her child jump off sofas and sod the consequences, who come to Julia's aid. Liz, by the way, is unemployed after working for Citizens Advice: "One of my calls got recorded for training purposes, so that was that."
It was a neatly and efficiently staged half-hour directed with pace by Graham Linehan. Even if some of the characters were stock - manipulative, passive-aggressive Amanda with her hanger-on girlfriends, plain-speaking and world-weary Northerner Liz, and sappy stay-at-home dad Kevin - the essential truth of much of it would be painfully recognisable to many viewers.
There's a generous thread of wry humour running through it (plus some neat visual gags), and the writers don't spare anyone, even Julia, who is quite happy to use her new-found friends Kevin and Liz as (you've guessed it) unpaid babysitters. It's the relationship between this threesome that - should Motherland go to a full series, and it really should - will surely form the core of the show. I can't wait.
Julia's day starts out badly and unfolds into a series of disasters
rating
Explore topics
Share this article