Catastrophe, Series 3, review - the end of the road? |

reviews, news & interviews
Catastrophe, Series 3, review - the end of the road?
Catastrophe, Series 3, review - the end of the road?
Good grief? Channel 4's marital sitcom turns deadly serious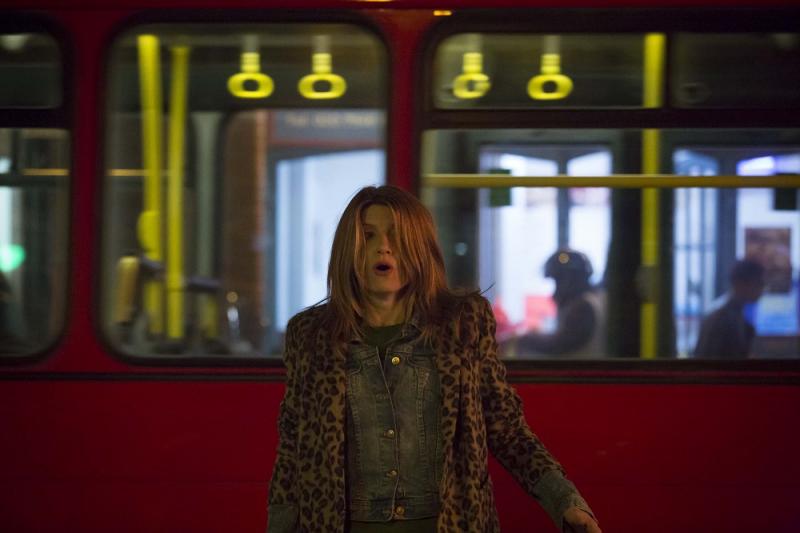 Near miss: Sharon Horgan doesn't go under a bus in 'Catastrophe'
In the beginning it was about good catastrophes. A shotgun pregnancy after a hot hook-up. A dysfunctional transatlantic romance in which opposites attract. The boredom of looking after babies. The boredom of being a wage slave.
Catastrophe
was created out of an unlikely
sitcom
scenario that managed somehow to stay funny through two series on
Channel 4
.
The third series, in which avid fans probably expected more of the same good thing, has struggled to land on a robust and coherent through-line. There have still been wonderful laughs. Sharon and Rob carried on amusing each other: she guffawed at all his big dopey jokes and he carried on complimenting her sexual organs. Sharon kept on putting her foot in it – she made a massive horlicks at school when a depressed colleague committed suicide. Rob advised arseholes what he really thought of them. Mark's failed barroom challenge to his love rival (Douglas Hodge, wonderful) was a treat; ditto Fran's obsession with her rampant sex drive. Finger cancer: very funny.
But relationships can slightly stagnate, and comedies about them can too. The vague scenario this time round was that Rob had lost his job, after being stitched up for sexual harassment. Following the birth of their second child he became a house husband while Sharon, having been forgiven for touching someone else's penis, went back to primary teaching. They were short of cash and flirted with downsizing. Happy isn't funny, but these were posh problems. Furtively, so furtively that neither the script nor the character seemed quite to believe it, Rob developed a dependency on alcohol. The plotting felt all a bit pinball.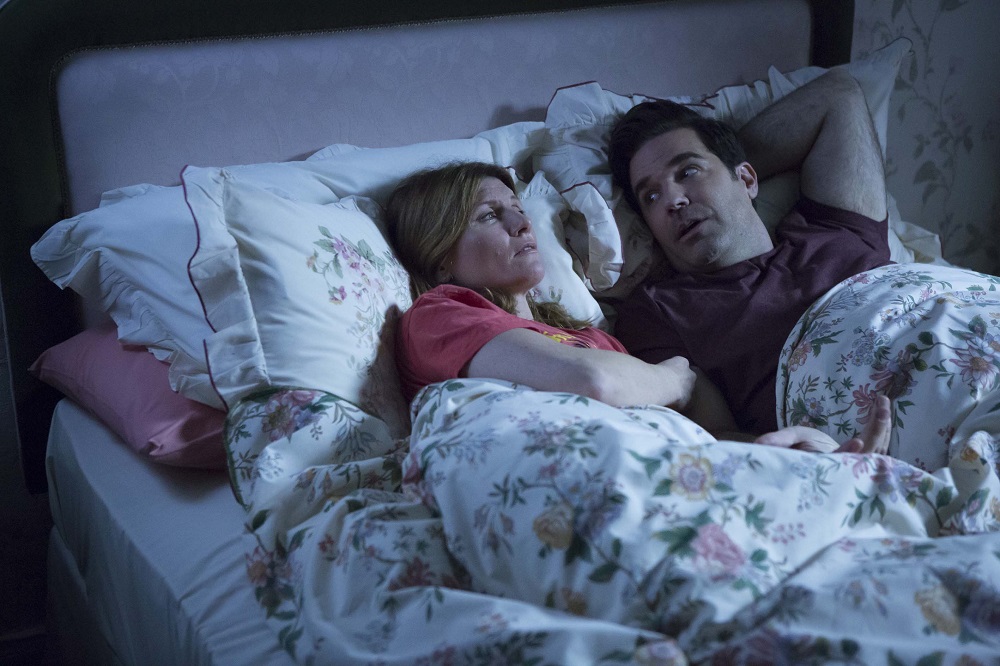 Cue a sudden handbrake turn into a world of long faces and violent back stories. In the concluding episode Rob's over-frank mother (Carrie Fisher making her final appearance) informed Rob that his father had been an alcoholic who broke her jaw. Rob was confident he would never hit Sharon. "Your being drunk and her being as annoying as she is," Fisher drawled, "you're gonna hit her." This didn't use to be a show in which characters died, or grieved, or even cried. It's as if Catastrophe decided out of the blue that it wanted to be Cold Feet. In that spectacular finale, after Sharon's near miss with a bus, it stole directly from the Cold Feet playbook, and for once the show lived up to its title.
Everyone else's lives were falling apart too. The feckless brother Fergal (Jonathan Forbes) couldn't hack his new life out in Spain. Dave the high-functioning addict (Daniel Lapaine) went into rehab having fried half his brain, then urged his mostly invisible girlfriend to have an abortion. Sharon's senile dad snuffed it. Chris and Fran (Mark Bonnar and Ashley Jansen) got divorced. With only piecemeal scenes to chew on, the supporting cast made good use of what they were given.
So there was plenty there, and yet Catastrophe's third incarnation somehow didn't quite span the chasm between the fleet-footed, light-heeled, potty-mouthed sex comedy and angst-ridden drama about midlife neuroses. When they hit a groove Sharon Horgan and Rob Delaney could make your heart melt. "I just don't work without you," said Sharon, which was just asking for it. It's been a wild journey into groin-centred romantic comedy. Perhaps this should be the end of the road.