The Joy of the Guitar Riff, BBC Four |

reviews, news & interviews
The Joy of the Guitar Riff, BBC Four
The Joy of the Guitar Riff, BBC Four
Beethoven, Berry and Black Sabbath: cracking the rock'n'roll code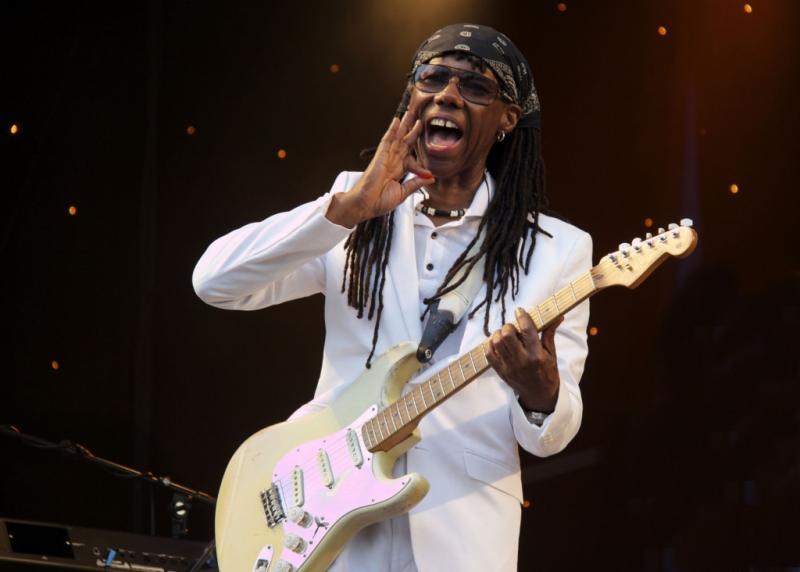 Good times: Nile Rodgers is happy to unpick the secrets of a great guitar hook
We all love a good guitar riff and so a whole hour devoted to this one simple pleasure sounds like a surefire hit. BBC Four is the go-to channel for the rock'n'roll documentary and this latest offering boasted a dazzling line-up including Brian May, Tony Iommi and Johnny Marr.
The message was clear: if the riff was good enough for Beethoven, then pop and rock could learn a thing or two as well. From "Johnny B Goode" to "Smoke on the Water", crossing "Apache" to "Back In Black", the short repeated phrase we call the riff is the DNA of rock'n'roll, we were told; the "skeleton of the song", as May put it.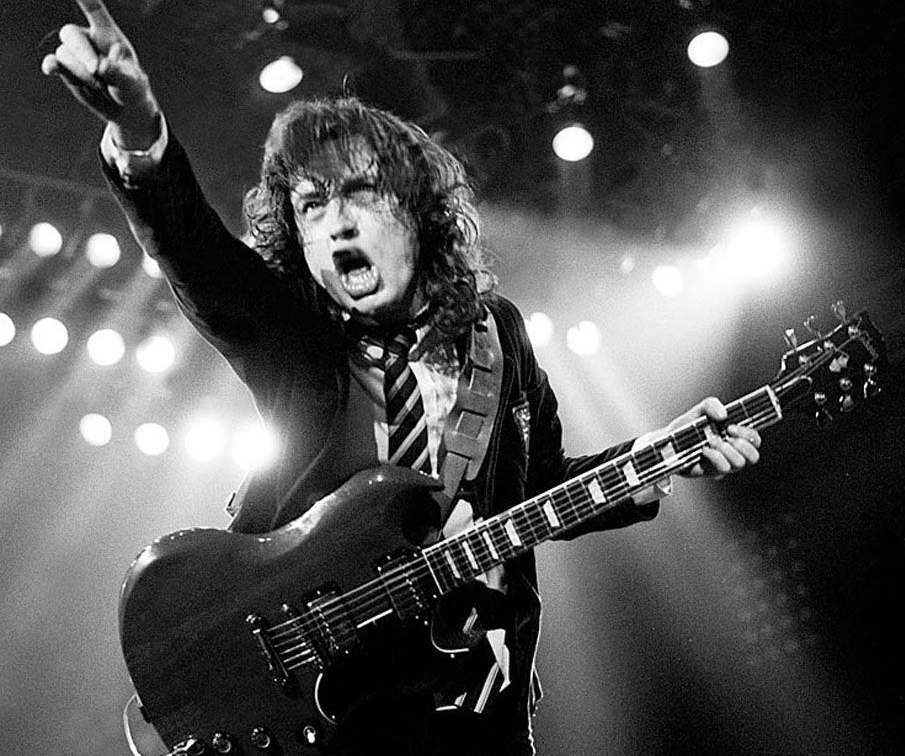 Any boy growing up in the Seventies did their basic training with car noises. That vibration at the front of the mouth came quite naturally and enabled us to move effortlessly on to guns (imaginary ones: don't panic) before mid-teens set in and suddenly there was a new sound to copy – the electric guitar. Now our heads were full of stuff dreamed up by AC/DC's Angus Young (pictured right) or Deep Purple's Ritchie Blackmore, simple patterns of notes that nothing would shift, not even a cross-country run or the best ever double physics.
The riff "cuts through all the bullshit and gets to people's feet as well as their heads," said Richard Hawley in one of the programme's liveliest quotes. So where did it come from? Classical composers to one side, the modern riff, we learned, was shaped thanks to the mass production of electric guitars from the late 1940s onwards and the influence of musicians like Chuck Berry who did with six strings what others had done for years before with a piano – the boogie-woogie riff.
This simple movement – perfectly illustrated in Berry's "Johnny B Goode" – suddenly gave the song a sense of purpose; that it was going somewhere. And of course a programme about guitar riffs was permission to pack in plenty of memorable tunes, and we were treated to top players doing their thing just for us.
Iommi explained the tension in the riffs that would forever brand Black Sabbath, Dave Davies of The Kinks showed how he stumbled across distortion, and Marr (pictured below) wanted the challenge of creating a memorable riff from a clean, uncluttered sound – enter "This Charming Man". Indeed, the most engaging moments were the stories highlighting how a riff was written. Nile Rodgers' account of the birth of Chic's "Good Times" springs to mind, as does Steve Lukather explaining how his signature for "Beat It" came about for Michael Jackson. The Toto guitarist thought the high-pitched voice on the end of the telephone asking for help was a friend winding him up. Lukather was then left alone to power his way through the opening few bars – wonderful stuff – though we were reminded that he didn't play the solo on the track. A certain Eddie Van Halen was given that particular job.
While it was an entertaining, at times illuminating programme, there were wonky notes as well. Brian May's anecdote about building his own guitar (with his Dad, from an 18th century fireplace since you ask) is a great little story but one we all know, and it ate into valuable riff minutes. At times it didn't seem sure whether it was a history show or a masterclass. Ideally the history would have been covered in greater depth and the technical stuff might have worked better by putting three top guitarists in a room and saying right, come up with a riff or two.
And while we're at it, 60 minutes long but no mention of "Sultans of Swing", "Day Tripper" or "Layla"? But these are quibbles in a minor key. Sam Bridger's film gave us past, present and future, some good stories and some even better songs. Rock on.