theartsdesk Q&A: Musician Johnny Marr |

reviews, news & interviews
theartsdesk Q&A: Musician Johnny Marr
theartsdesk Q&A: Musician Johnny Marr
The former Smiths guitarist reflects at length on a life of musical wanderlust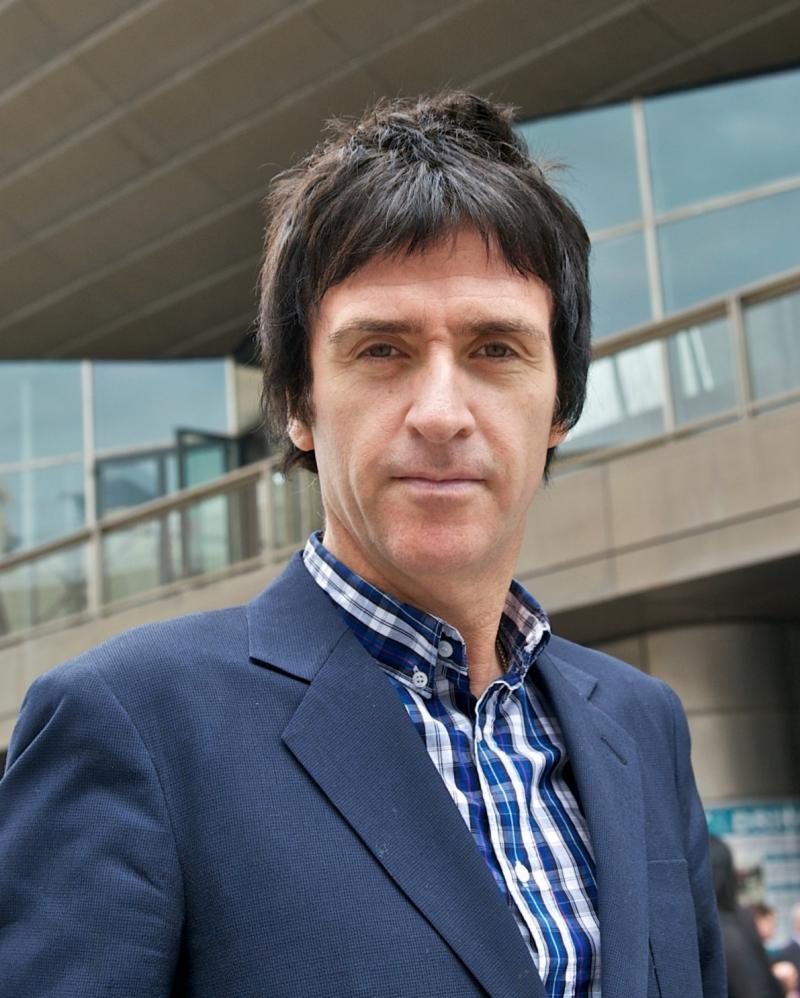 The messenger: Johnny Marr, delivering perfect pop for 30 years
Johnny Marr's second single as a solo artist, New Town Velocity, describes his youthful propulsion by pop music in grey late Seventies Manchester towards a bright, boundless future he duly reached with The Smiths. It surely also describes the renewed energy he's drawn from being back in his home city after five years in Portland, Oregon. Manchester certainly inspired this year's debut solo album The Messenger, with its resourcefully melodic rock rooted in local inspirations such as Magazine and his own past with The Smiths, so often disavowed till now.
Born in Manchester in 1963, the teenage Marr found an outlet for a voracious love of music from the Stooges to the Buzzcocks, Bert Jansch and Chic by knocking around in bands with older musicians, singing when he had to. He rang the doorbell of Stephen Patrick Morrissey, locally known as a lyricist and four years his senior, in 1982, certain before they'd done anything that it was a mythic pop moment. "This is how Leiber and Stoller got together," he told his host. Their intuitive understanding was so immediate that ideas for four songs were conjured together as they spoke.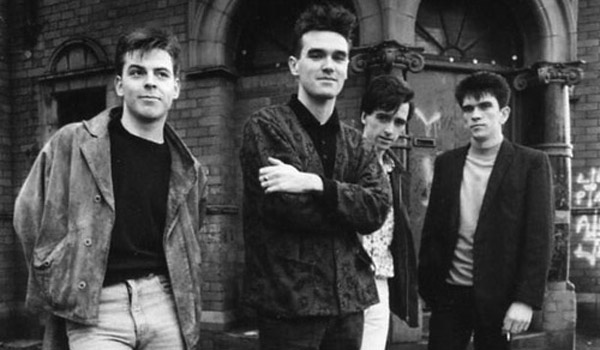 They formed The Smiths (pictured above) that year with Andy Rourke (bass) and Mike Joyce (drums). The group recorded four studio albums and two more scooping up the singles and radio sessions of a relentlessly prolific five years before Marr, cracking from the strain, quit on the eve of Strangeways, Here We Come's 1987 release. The Smiths had been the most important British band of the Eighties, mining the deepest depths of adolescent emotion with humour, empathy, sonic adventure and beauty. Marr's imaginative rock and pop classicism, in that decade of synthetic over-production and yuppie over-consumption, was part of their defiant outsiders' stance.
That was five years of Johnny Marr's story. While Morrissey has built a solo career from his own, unchanging personality, Marr has spent the last quarter-century, no less proudly, supporting others with his music, on tour (the Pretenders), in stray collaborations (Billy Bragg's "Sexuality", Bryan Ferry), and five bands: The The, Electronic, the Healers, Portland, Oregon's Modest Mouse and Wakefield's The Cribs.
His tale will probably always be seen through The Smiths' prism. But The Messenger's release has put him centre-stage. At Manchester's Parklife Weekender in June, he played to a crowd as young as he was when his musical fire was first lit, new songs standing proudly alongside Smiths tunes played with incendiary majesty. The calls to reform his old band look lazy and redundant, when Marr's past and present sit in such productive harmony. Ahead of appearing at the Reading and Leeds festivals, he talks theartsdesk through his questing musical life.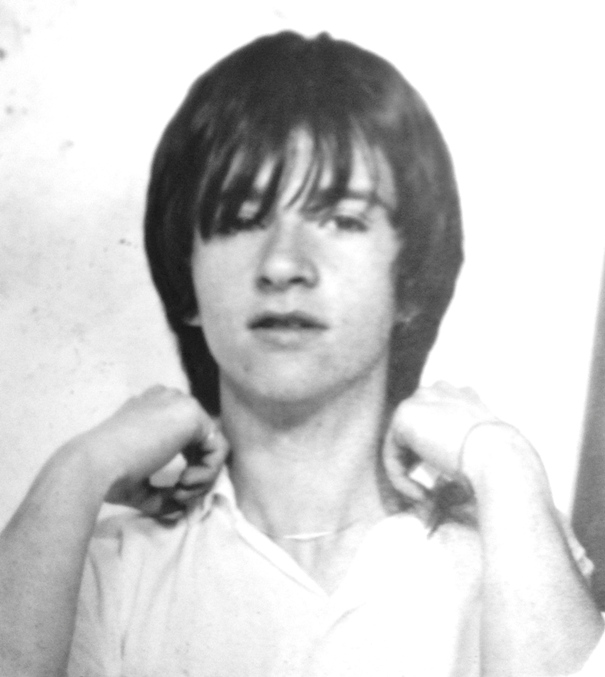 NICK HASTED: Were your early teenage years a time that you wanted to throw yourself into as much as you possibly could?
JOHNNY MARR: Oh yeah. When I was 14 (pictured right), I'd bunk off school to go hanging around town. I was pretty adventurous, a little Perry boy, with my flick. I saw a lot of gigs at that time, I'd been going to them for a while - but a Patti Smith show around then was a bit of a life-changer. A lot of gigs you see around that time and records you get are really important. And I loved Iggy, and I loved the [New York] Dolls. It was a really exciting time, you know. It was one of the reasons I just walked out of school. Because what was going on outside was a world of promise, and getting into town and looking at record covers, and waiting for my girlfriend - having a head full of ideas about being in a band and trying to get a decent guitar were my full-time preoccupation. I was never bored.
Were you studious in other ways - in finding out about pop, and how it was made, and what it would mean to you?
Yeah, absolutely. All my friends were older, and were very smart. So I was incredibly studious in what I was interested in.
So you were studying the life you wanted to live?
Yeah, I was. I was starting to be asked to join a lot of older bands by that time, and finding my feet. I was very aware that it was good to be young, and I was aware that the bands and records I liked could be the soundtrack to my life. So I was completely obsessive at finding out everything about everyone I could, and trying to learn to write songs around that time. And riffs - how many riffs I had. All my friends were doing the same thing, but they were older.
Did pop give you ambition for yourself?
I think pop gave me obsession. I was already completely music mad and I had loads of records, because I come from a family of record collectors. So I was always really obsessive about what music actually did to you when you listened to it. But in terms of it being the life I was going to lead, it was all starting to come together around the time I was 14. I made a decision that it was going to be my life, come what may. Unless you're really stupid, you don't expect that it's going to happen 100 percent, but you just go for it.
You were 19 when you formed The Smiths. What was it like being in them in the very early days?
It was very exciting, and everybody was really happy, most of the time. As a writer I'd honed my craft. When I was 14, it was the start of something, of learning to put guitar songs together - and then The Smiths was the result of it. Because even early on for The Smiths, around the time of "This Charming Man", we were very prolific. Songs were pouring out of us. Lots of new things were happening, new people coming into our lives, having signed to a label, Rough Trade. It's nice to reminisce about those things, because it was as exciting for everybody working with us as it was for the band themselves. As I remember, most people who came on board were also fairly young, and our success was so explosive, that it was contagious to everybody who was involved, fans and crew and band alike.
Was it a time of great promise, but all the promise was also being realised?
Yeah, promise was being realised. And the other thing about us was there was something fabulous going on every day, which continued right the way through the life of the band, and I'm lucky to say, most of my life. Some people might call it very hard work, which is also valid, but I just thought it was what I'd wanted to do all my life.
Was someone like Morrissey the catalyst you needed?
Well, absolutely, because I had a songwriting partner, and he and I formed a group together. There was almost a year when it was just me and him in the trenches trying to find other people, and trying to get something going, but we were writing songs. But there were other people too who were catalysts. Joe Moss the manager was an important figure for us. Geoff Travis, [manager] Scott Pearing, you could say - John Peel. And making the decision to go back and get Andy [Rourke] in the band. And Mike [Joyce] too. All the characters were absolutely right.
I just walked out of school. Because what was going on outside was a world of promise
Explore topics
Share this article
Subscribe to theartsdesk.com
Thank you for continuing to read our work on theartsdesk.com. For unlimited access to every article in its entirety, including our archive of more than 10,000 pieces, we're asking for £2.95 per month or £25 per year. We feel it's a very good deal, and hope you do too.
To take an annual subscription now simply click here.
And if you're looking for that extra gift for a friend or family member, why not treat them to a theartsdesk.com gift subscription?