Belshazzar, Les Arts Florissants, Barbican Hall |

reviews, news & interviews
Belshazzar, Les Arts Florissants, Barbican Hall
Belshazzar, Les Arts Florissants, Barbican Hall
A first-class ensemble make the best of Handel's second-rate oratorio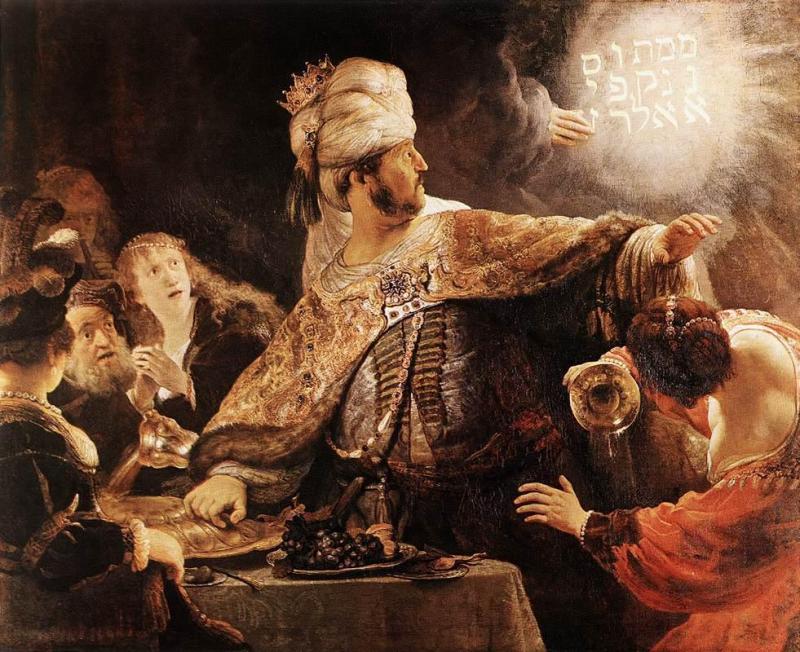 The writing's on the wall: Babylonian king Belshazzar faces up to his horrible fate
If you've ever wondered what a bad day at the office looked like for Handel then look no further than Belshazzar – an oratorio that positively demands heavenly intervention and possibly a bit of smiting.
With a first act that worried even the composer with its length, a confused magpie plot and a libretto whose worst excrescences outdo even those of Congreve's
Semele
, it's one of those neglected works that gain little by being dragged out into the light, even by such distinguished champions as William Christie and Les Arts Florissants.
Which is a shame, because it's a rare delight these days to see Christie perform in London with the group that played such an important part in reviving the fortunes of the early music movement. While perhaps outdone by Minkowski and Les Musiciens du Louvre for muscular attack, and out-emoted by Haim's Le Concert d'Astree, there's a poise and patrician elegance to Les Arts Florissants that speaks softly of authority. Christie's strings are virtuosic, his brass (two glorious trumpets here) precise and his wind delicate in their shading.
Jennens' libretto is an incoherent and lumpish thing
Belshazzar's problems all start with Jennens' – he of Messiah fame (pictured below) – libretto, which is an incoherent and lumpish thing, rejoicing in such felicities as: "How broad the ditch, how deep it falls! What lofty tow'rs o'erlook the walls!" In it he attempts to bring together the biblical account of the debauched Belshazzar, prophecies from Isaiah and Jeremiah and historical material from Xenophon and Herodotus, framing the central story of the desecrated vessels and the writing on the wall with an awful lot of philosophising.
To open a dramatic work with a lengthy recitative and disquisition on the nature of political power seems perverse, and throughout the evening this uneasy marriage between the contemplation of oratorio and the action of opera persists. The writing is generic at best, with only the occasional flash of Handel's dramatic genius, such as the sudden bare chromaticism and quasi-orthodox vocal ornamentations for the reading of the prophecy.
Handel wrote of his delight in the "many great choruses" in Belshazzar, and his ensemble do play an unusually prominent dramatic role – serving by turns as drunken revellers at Belshazzar's feast and oppressed Jewish prisoners. Sadly Christie's chorus, struggling clearly with the English text, were decidedly ragged. Each phrase left a scattered trail of consonants in its wake, and despite their distinct roles and dramatic function they failed to establish much by way of narrative range. Step-out male soloists were decidedly weak, distracting attention in climactic scenes.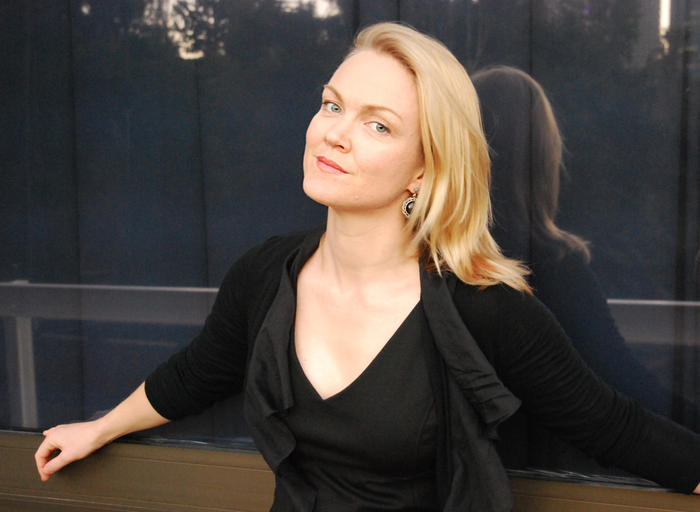 The soloists however were a joy, led by Allan Clayton as bad-boy Belshazzar himself. Hurling himself like a baroque boy-racer at the more lively passages of coloratura, his impetuous approach (grounded by some serious technique) was matched by his flair for the dramatic, making the most of Handel's drunken set-piece "Tis generous wine" with some expressive eye-rolling and brash delivery. His thematic opposite in Jennens' structure is the Prophet Daniel (Iestyn Davies) whose unyielding piety is rather thankless, but found transfiguring musical echo in the stern purity of Davies' tone. I surely can't have been alone however in thinking that the music of aria "Can the black Ethiop change his skin?" didn't justify the inclusion of what is now so inexcusably racist a text.
Replacing the originally advertised Sarah Connolly as Cyrus, Australian mezzo Caitlin Hulcup (pictured above) revealed an attractive early-music voice and hugely likeable stage presence. Hers isn't the largest of instruments, though perhaps the role sat a little low for her, but makes up for in characterisation what it lacks in weight. Rosemary Joshua was delicious as ever as Belshazzar's mother Nitocris, and it was good to see New Zealand bass Jonathan Lemalu back in London for another Belshazzar (last time it was for Walton's rather more familiar treatment), full of gravitas and caressing tone as the mournful Gobrias.
Belshazzar isn't the most persuasive of arguments for lesser-known Handel, but it would be a shame if it scared anyone off from taking the risk again. Deborah, Susanna and Esther are all wonderful in their way, and they and many others would offer huge rewards in performance. I'd go to hear William Christie and his ensemble play greatest hits of Eurovision (should they ever feel so inclined), but next time they come the London I'm hoping for something just a little more substantial.
Australian mezzo Caitlin Hulcup revealed an attractive early-music voice and hugely likeable stage-presence
rating
Explore topics
Share this article