Shoes, Sadler's Wells Theatre |

reviews, news & interviews
Shoes, Sadler's Wells Theatre
Shoes, Sadler's Wells Theatre
Why did a witty man like Jerry Springer's RIchard Thomas do a limp show like this?
Tuesday, 07 September 2010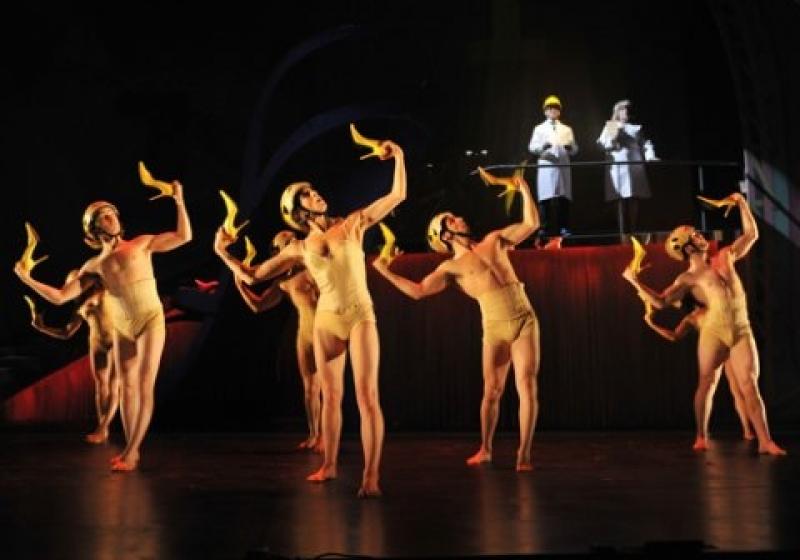 The Health and Safety number: You too can leave your 'shoe-fession' on the Sadler's Wells site
Every time I go to Sadler's Wells now I come out wondering if there's something wrong with my hearing, so loud and numbing are their speakers. It's a blight on a lot of shows, but on none more so than Shoes, because this is the first major London production written by that celebrated musical witsmith Mr Richard Thomas since his Jerry Springer, The Opera, and last night I missed probably half the words that I'm guessing should be the chief merit.
I would lay money that Shoes is not intended to startle with artistic merit but to sound the cash registers
Share this article