Inventing Anna, Netflix review - fake heiress saga outstays its welcome
Inventing Anna, Netflix review - fake heiress saga outstays its welcome
Rambling dramatisation of the Anna Delvey story never finds its focus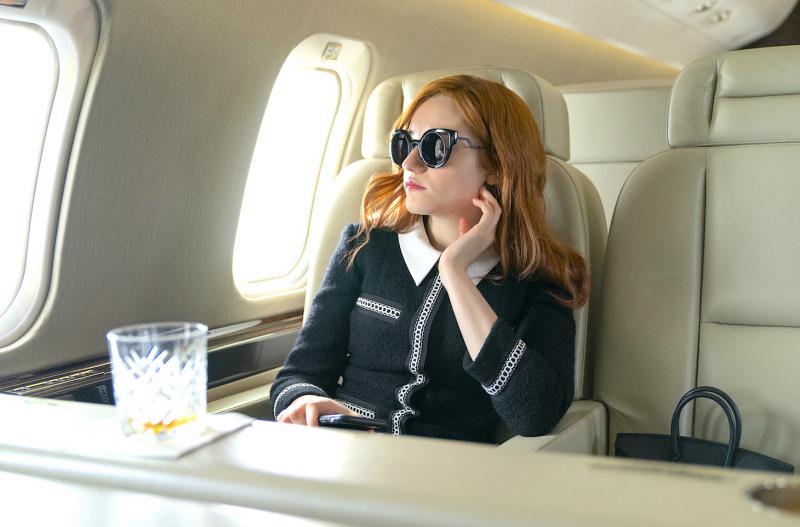 F for fake: Julia Garner as Anna Delvey
Con artists in film or TV need to be clever, charming, mysterious or at least entertaining (for instance Leo DiCaprio in Catch Me If You Can or Michelle Dockery in the much-underrated Good Behaviour). Bafflingly, Anna Delvey, the notorious fake heiress whose story has been fictionalised by Shonda Rhimes's Shondaland company in Inventing Anna (Netflix), is none of these things.
Between 2013 and 2017, Delvey bilked, scammed and fleeced hundreds of thousands of dollars from an array of wealthy New Yorkers and financial institutions. Her real name was Anna Sorokin, the daughter of a fairly ordinary Russian family who had emigrated to Germany in 2007. After dabbling in fashion journalism, she moved to New York and set about recreating herself as Anna Delvey, supposedly the heiress to a huge trust fund keen to make a big splash with the city's super-rich. She posed as a would-be patron of fashion and the arts, seeking to elicit enormous loans and donations for her projected Anna Delvey Foundation.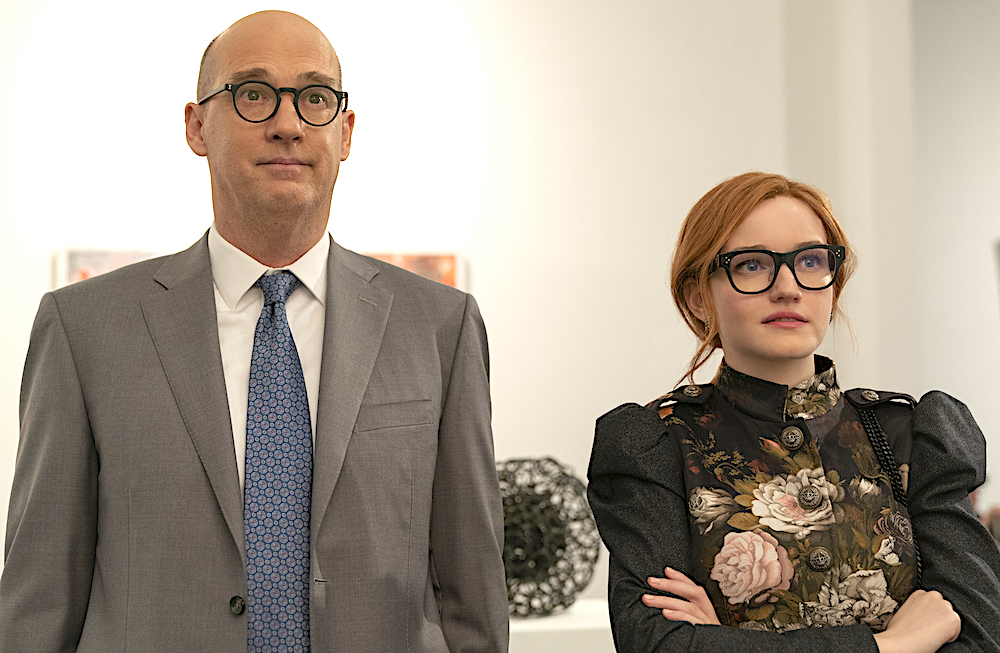 Julia Garner, spectacularly good as Ruth Langmore in Ozark, plays Delvey as a shrill, hostile egomaniac, who takes an attitude of shrieking intransigence to anyone who dares to cross her or, worse still, declines her credit card. Undoubtedly she has chutzpah and a gambler's willingness to push her luck to the limit and beyond, but the series never manages to convey what it was about this ghastly little person that fooled so many seemingly savvy people into making such fools of themselves. In the case of financier Alan Reed (Anthony Edwards, pictured above), we're invited to believe that he allowed himself to be duped because Anna's rampant ambition reminded him of his younger, feistier self.
With a bizarre accent that veers between Moscow, Mittel-Europa and South Carolina, charming she isn't. When she first meets journalist Vivian Kent from Manhattan magazine – a proxy for the real-life Jessica Pressler, who lifted the lid on Delvey in an article in New York magazine – Anna asks if she's really fat or just pregnant (it's the latter). Admittedly at this point Delvey has been locked up on Rikers Island, so is even less full of bonhomie than usual, but the comment is hardly atypical.
The series uses Kent (Anna Chlumsky) as its window into the Delvey story. The idea seems to be that Anna's desperate eagerness to create a new persona for herself mirrors Kent's determination to write a blockbusting article that will save her wilting career and erase the stain of an allegation of bogus reporting that has dogged her. Unfortunately, this has led the screenwriters to drag out Kent's story at turgid, un-gripping length (she's not helped by being lumbered with a translucent cypher of a husband). She also behaves less like a reporter than a kind of bailiff, threatening potential interviewees with negative publicity if they don't agree to speak to her. Manhattan magazine is pretty strange too, with its desk of ageing reporters in a corner nicknamed "Scriberia" who have nothing better to do than sit around giving Kent tips on how to write her story. How journalism works – not.
Inventing Anna's chronic inability to get to the point is reflected in its sprawling nine-episode length, each one lasting an hour or more, not least because the show keeps recycling its own flashbacks as if poking us to stay awake. We see the effects of Anna's behaviour on various supporting characters, most of them paper-thin, though Anna's attorney Todd Spodek (Arian Moayed) gets some solid scenery-chewing action and Laverne Cox is amusingly outsized as Kacy the fitness trainer (pictured above). An entire episode is devoted to a trip to Marrakesh's La Mamounia hotel, where Anna's friends find themselves getting stuck with the bill.
There are some half-hearted efforts to use the Delvey story as a #MeToo instructional tool about how women are demonised for playing business hardball where men would be praised, and the finale suddenly does a dramatic about-turn and goes all sentimental about how poor Anna wasn't really a determined criminal, just an ambitious immigrant girl trying to make her way in the harsh and unforgiving Big Apple. It feels like Netflix gave Shondaland (makers of Bridgerton) as much rope as they wanted, which was about twice as much as they needed.
There's a series on BBC Sounds called Fake Heiress which tells the real Anna Delvey storyline in six crisp half-hour segments. Unlike Inventing Anna, it's utterly riveting.