theartsdesk Q&A: Pianist Yevgeny Sudbin |

reviews, news & interviews
theartsdesk Q&A: Pianist Yevgeny Sudbin
theartsdesk Q&A: Pianist Yevgeny Sudbin
Phenomenal Russian talks about thinking orchestrally, inspirations, partnerships and Scriabin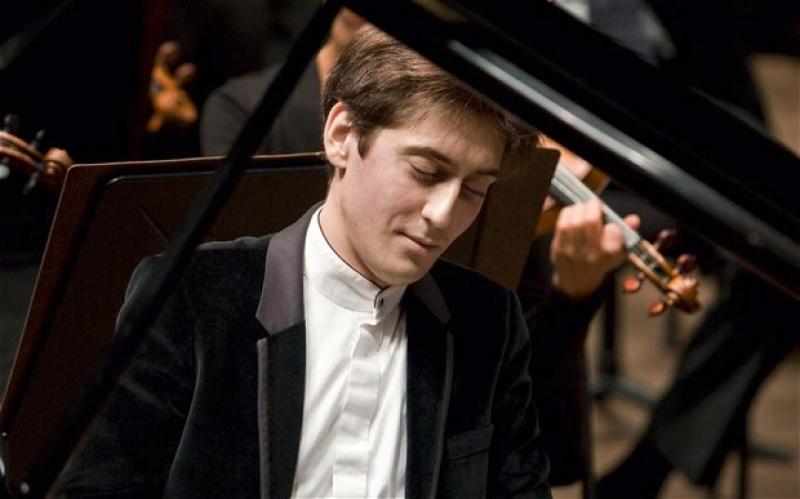 Sudbin: light and line
Whatever the recording industry may try to tell you, there is rarely any such thing as a single "best" among today's pianists. We've had Benjamin Grosvenor and Leif Ove Andsnes, excellent artists both, touted as a cut above the rest. But hearing pianists in all corners of the world, you realize how much phenomenal and ungradable talent there is out there.
It's especially apparent in the relatively new wave of Russian-born pianists: Boris Giltburg, Denis Kozhukhin, Alexander Melnikov, Daniil Trifonov, Nikolai Lugansky, even the inexplicably less feted Rustem Hayroudinoff and Polina Leschenko – all have different claims among the already great. But I do know that some moments stand out, never to be forgotten. One such was the axe-blow of bass sound which hit us as 33-year-old Yevgeny Sudbin launched into Liszt's
Funérailles
at the start of his 2013 Wigmore recital.
I'd head him play the piece before, only several months earlier, at a different place in the programme, but it had nothing like the same shock impact. Sudbin had already made his mark with keynote discs of Scarlatti, Scriabin and Rachmaninov – his composite version of the Second Piano Sonata was one of three choices I had the luxury of making when I presented a BBC Radio 3 Building a Library comparing all editions of this much-rethought work. Anyway, the Liszt seemed like a good place to start when I met him in his London home – he has lived here since 1997 – the year after that gigantic recital.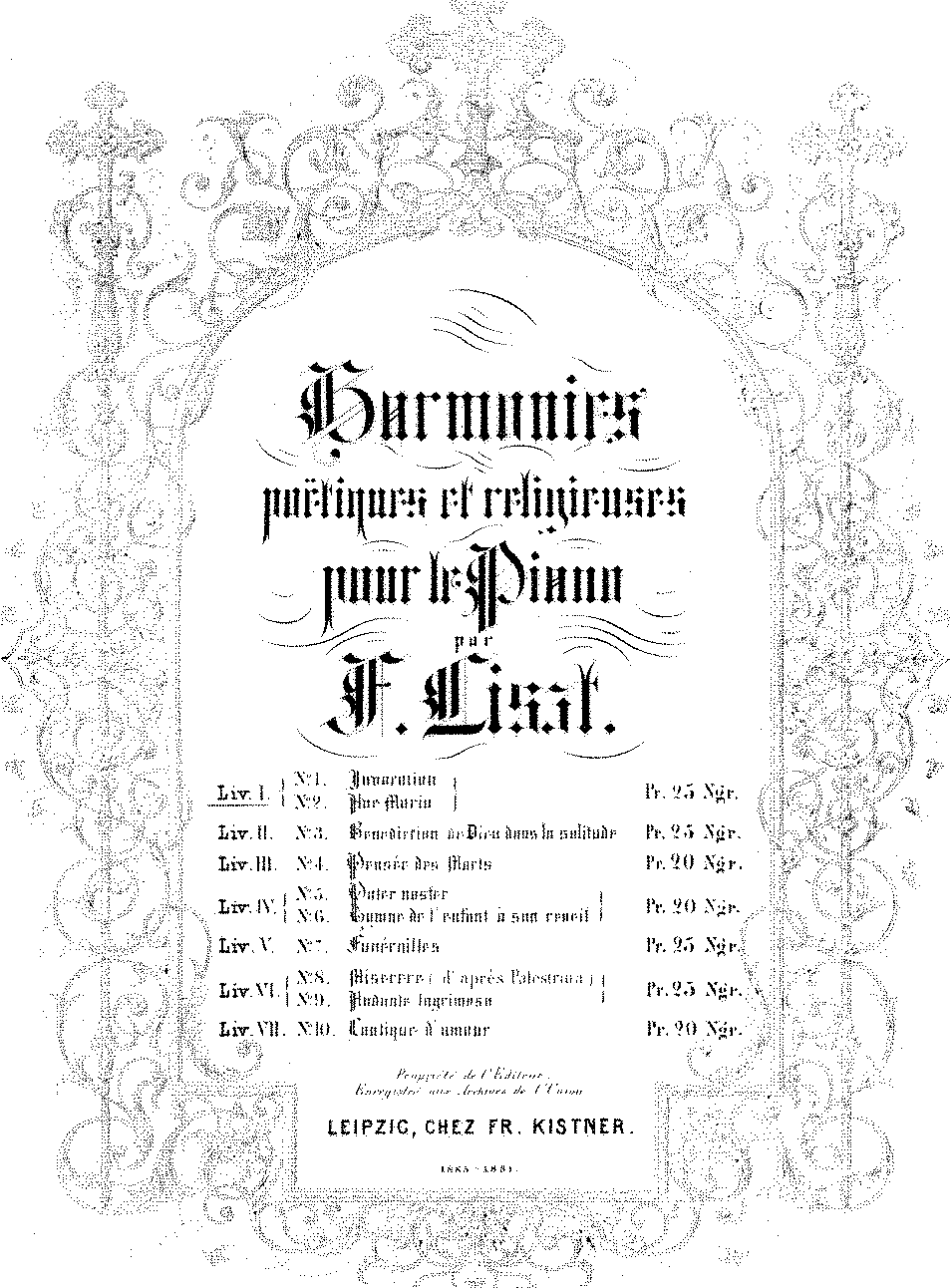 DAVID NICE You played the Liszt Funérailles in both the concert I heard at Westminster Central Hall and the Wigmore, where it seemed to me colossally different, in sound especially. You've featured elements of the same programme in quite a few different venues – did it make a difference where you were performing it?
YEVGENY SUDBIN Yes, it definitely changed from place to place. I always change – the first concert you heard was probably the first time I played the work in public, though I'd made a recording. And I don't like the recording very much – I would do it differently now, I should have played it first live, it was a bit of a risk for the recording to do it that way. Since the Wigmore I've played it many times, I'm always discovering new things. Also the Wigmore acoustic is different from all the others, the piano sounds quite big and it can be overwhelming, it can fill up the hall very quick. In larger halls it's hard to achieve the sonority I wanted in the bass, and the Wigmore is quite strong in that respect. I found I could allow it to be a little slower because the sound carries, so you can stretch it a little more. The Westminster piano in that acoustic was a more cosmic sort of sound.
That was the Wigmore's main Steinway, wasn't it?
Yes, it was, I didn't make any changes to the piano. But that piece has tremendous sonorities, I think Liszt was very aware of that when he was writing it, even on a different kind of piano to what we're used to now. The Harmonies du soir is the same, it has some sonorities that are very visionary, they must have sounded incredible to people at that time, especially the harmonic progressions, the flashes of light..
You write in your typically eloquent notes to the CD about the pauses being important between the chords, that you could get such clarity of line at the same time as getting such power, as you say almost like chaos at times, but out of the chaos comes the light.
Yes, light and line. I do like things about structure, to me shape and phrasing are extremely important, they're things that were drilled into me when I was a child, so I'm very aware of the connections between phrases and structure, it's so important. But I don't actually play much Liszt to be honest, I still feel I'm a little bit young to play Liszt.
In what way? It doesn't strike me as profound.
Well, to make it sound profound I think you need years of experience. Some Liszt is not necessarily profound in an obvious way, but it's up to you to give the extra layer of depth. I know many people feel Liszt is an inferior composer to Chopin, but the pieces I choose are not necessarily the most obvious. There's a lot of incredible depth to Liszt but it mustn't be pompous or heavy.
You just spoke about qualities you learned as a child. Who were your main teachers?
My first teacher in St Petersburg came with us when we moved to Germany. I was seven when my mother wanted me to play for her, and she took me on straightaway, which was a big shock for us all. I had terrible technique at that time. She helped me to develop actually not the technique so much as the musical needs.
So it was always about expression?
Phrasing and playing legato helped improve my technique. I couldn't get on with exercises, I just got tense. I almost broke my hand with Czerny's exercises…
What was the music she encouraged you to play?
Easier miniatures like Grieg's Lyric Pieces, some Chopin, which really did improve technique, because once you know how to play a phrase, you've got your hands in the correct position. She helped me understand structure, how the phrases worked and she was very temperamental, full of fire. It was great in Germany because I could study with her and also with another teacher, a pupil of [Heinrich] Neuhaus, in Berlin, who worked more on the technical side, more exercises, but those were two different schools which worked well together. Then when I came to London I had Christopher Elton at the Purcell School. I studied there for three years, that's where I met my wife [fellow pianist Sally Wei] as well.
You didn't do much in the way of competitions?
No, I didn't feel competitive. Some people in the Royal Academy of Music said it was quite competitive, but I never felt that way, I always did my own thing. I never felt competitions fitted into my structure. It's always the same jury that travels around, it's hard when I hear my colleagues saying they have to change their playing in order to please the jury, and I think that's wrong. I just didn't have the need, my breakthrough was with recordings [on the BIS label].
Was that with Rachmaninov?
The first was Scarlatti. Rachmaninov came a few months later, I recorded them at almost the same time, we were thinking whether to release Rachmaninov or Scarlatti first, and it was a good decision, a more unusual debut.
Scarlatti's sonatas are such a treasury of invention, no two are quite the same.
I'd love to do another disc of them, the variety is incredible, you just want to discover more.
The two that you chose in this recital were very thoughtfully tied to the whole programme of death and lamentation, and your transcription of the "Lacrimosa" [from the Mozart Requiem]
Yes, I always wanted to play the "Lacrimosa" on the piano because I think the sonorities are great.
It was somehow bigger than one tends to think, without being exaggerated…
Yes, at the same time it's not really a transcription, it's not distorted, it's more an arrangement, I just wanted to see how it sounded on the piano. Because I love sonorities, I thought it would be nice to put it together with Scarlatti, you can choose the ones that fit. You can actually play Scarlatti with any music, because there is so much range. The ones I chose were a little from another world, so they fitted well with the rest of the programme.
There's a Liszt transcription of Mozart's late motet Ave Verum Corpus.
And of the "Lacrimosa", too, I think, but it has more tremolos – he likes tremolos a lot. I think they work better on the pianos he played on, because on modern pianos they sound a bit more percussive, whereas they probably sounded more mellow then. That's why I feel I should change some Liszt transcriptions. I don't think he always liked writing it down, so he was playing and students were writing as he played, and sometimes they missed things – if you listen to historic recordings all the pianists chill out a bit here and there, harmonically maybe, without actually transcribing it. I know I've had some adverse comments about changing and thinning about tremolos. But the tradition is that you adjust to the acoustics to accommodate the piece. That's not so necessary with, say, Beethoven concertos and sonatas.
It's like Liszt in his piano music is striving for an orchestra.
Yes, his writing is so incredibly orchestral. So it will work differently in different acoustics, as you had noticed.
Did you have a specific orchestral frame when playing? In the Russian pianistic school, for example – Neuhaus would say, think of an oboe when you're playing that. Did you have any such training?
Yes, I did. I had much more of it at the Royal Academy of Music. At the Academy there was a great visiting professor who came to masterclasses, Alexander Satz, who was a great influence on my Scriabin, I think.
In what specific way?
He thought in a very orchestral way. I would play a sonata, he would sit down and play one of the Scriabin symphonies on the piano just to show me how the sound should be, because I know the symphonies and poems fairly well, he knew them by heart, without music he would just play his own arrangement. Then I would understand a little bit how it would work in the sonatas. And this is where I really started thinking in terms of orchestral colours. I think that's very valuable, not many teachers extrapolate in that way, and it was the same when I played Beethoven to him or Mozart or Medtner, he would always know the full literature of the composer, he would sit down and play from other works and form associations. Because a lot of interpretational decisions come in with associations with a certain mood. Some people say it works better with a word, an adjective, others with an experience or other music. He was good with words, but he was helpful in finding the right association with image or colour, then it would make sense. He was really great, I worked with him for four years [Satz died in 2007].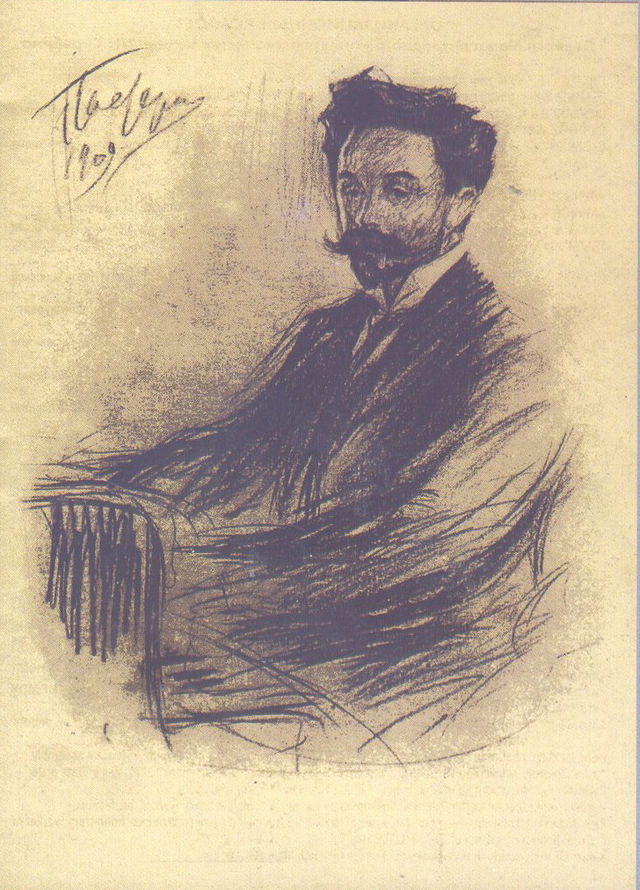 Scriabin (pictured right in 1909 by Leonid Pasternak) clearly triggers special feelings from what you write about him, placing his development in perspective with the bigger musical-history picture, the onset of serialism for instance.
Yes, I can't think of many other composers who went through the same development, I don't think he was really Chopinesque at the beginning as a lot of people feel, though the mazurkas and early sonatas have Chopinesque undertones. It's really hard to say where he came from. He's not Russian, he's his own man. There is a little bit of this intimate feeling about his early pieces, but generally his music works really well on a Steinway, the colours need to be bright and deep. Chopin I find a lot harder to put together with a modern piano, because I always feel there's something a bit mellow. Scriabin is ideal, though, there are sound layers and colours which work perfectly on a Steinway. His tonal progression is incredible. These challenges are more important than people realize. But I'm also keen to emphasise the structure, which is less easy to get a handle on in the first pieces; very often you have to use the colour to emphasise that.
Even with the Fifth Sonata, you have to go with the contrasts because it's not easy to discern the form.
Yes, it's true, it can sound a little bit sectionalized. I read that he played it very erratically, the Fifth Sonata is one of the most erratic pieces there are. Rachmaninov described his playing as nervous, even neurotic, not clear. Yet his music is very special, nobody else understood the colours the way he did. The triggering of different senses was incredible, I'm aware of that when I play the Second Sonata, I can literally smell the sea, I can feel the breezes, it's just so strong.
There is this synaesthesic quality, isn't there, which he tried to develop as a system...
But many musicians are synaesthesic in a mild sense. Some people can literally see something, I think it's actually important to have this quality, that's what music does, it triggers something else, otherwise everything becomes interchangeable.
Did you think about performing all his sonatas in one or two concerts in this centenary year of his death?
Well, I've played them all, and I'd certainly want to record them all. It's incredibly satisfying for pianists to cover the range of colours. As I said, the late period is more structured. The Ninth Sonata you can do a Schenkerian analysis on it, it's really so clear and well structured. You don't have the feeling of erraticism, neurosis. Szymanowski's another composer I'd like to spend more time with because he has such an understanding of colours and it's also very volatile. We pianists are blessed in music like this. And Medtner's piano music is such fantastic repertoire. Maybe it didn't wear so well because it wasn't one hundred million years before its time. Now it doesn't matter so much, fashion is not so important, we can actually think what it is without this need to question its modernism. He's kind of experiencing a comeback with Demidenko and Hamish Milne. The concertos are maybe less extraordinary, there's less element of risk. I recorded the Third Concerto and the Scriabin with Andrew Litton. He's a great pianist himself so it was very harmonious.
Below: Sudbin plays Scriabin's Ninth Piano Sonata
I first heard you in the recording of the Rachmaninov Second Sonata, where you chose a composite version after Horowitz, something between Rachmaninov's own original and revised versions, with your own changes.
Actually they were very minor. There's some places I just love the original version, I think I would always go for the original. But there are a couple of places in the revised version which I would miss. The work is very thick and complex, it's hard to decide what to bring out, otherwise it becomes a lot of noise. I would love to do the sonata in the Wigmore Hall, because the hall is very challenging in what to bring out and what to project, because of all that marble, it becomes slightly muffled, and the sonata would be really challenging to play there to sound at its best.
How physically do you get that rather Russian weight, since you're not a big person?.
My teacher in Germany always taught me to play from the lower back, a lot of weight comes from there. Also when I teach students, to have a depth of sound comes from the back. With bigger pianists physically like [Boris] Berezovsky or [Grigory] Sokolov there's a lot of weight in the lower parts of their body. For me it's no trouble to make a clear sound, but I probably have to work a little harder for the weight. Some Russians play from the shoulders, which I don't particularly like, or I don't think you get the same sort of sound or depth. I think from the lower back, and it's also how you channel it through your arms, the shoulders shouldn't get stuck.
You haven't suffered physical problems?
No, never, so far at any rate. It's more the case if I'm stuck on a plane I can get a stiff neck, or carrying heavy suitcases, for instance, is more dangerous, your muscles are not used to it, but everything else is practiced and worked on, so there's no surprises of overplaying.
How many hours a day do you work on the piano – is it flexible?
Some days two hours, others six, it varies. If it's less, then I can give my mind to other issues around it. I guess it's like writing, sometimes you can sit there for four hours and nothing comes out, and then you can write so much in half an hour. Meditation helps. If I do even 15 minutes in the morning, it channels the energy in the right direction. .
Who are your idols among pianists? Or maybe you don't have idols.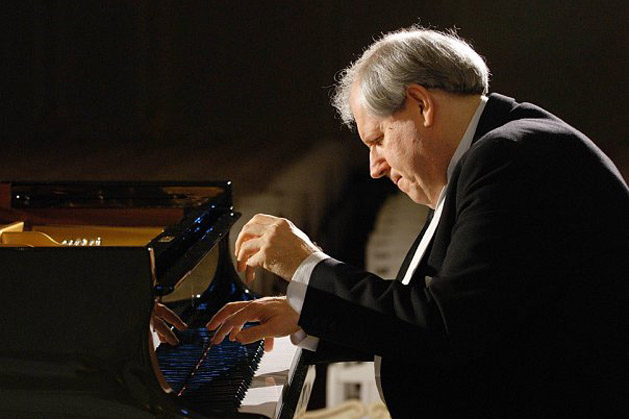 I do, I love Sokolov's playing (the pianist pictured left), I was devastated when he had to cancel his recital here owing to visa problems. I love his playing because it makes me think. I love any pianists who make me think even if sometimes I don't agree with what they do. [Mikhail] Pletnev also used to make me think although I disliked a lot of what he did. He really has a brain, it's such a shame he's stopped playing and only conducts now. Who else? If I learn a piece quickly and want to understand the structure I listen to [Krystian] Zimerman's recordings, because I think he's got an amazing sense of structure, you can get a sense of the line through it. I don't listen to that much actually. I love historic recordings, Moiseiwitsch I listen to a lot.
And [Sviatoslav] Richter?
I like certain aspects of his playing, but if I want to explore colours I wouldn't listen to Richter. Not that his playing is colourless, he's got other strengths, but for something more unusual I would go to Cherkassky or Moiseiwitsch or Igor Zhukov. There are different schools, it's just whatever floats your boat. [Arturo Benedetti] Michelangeli's is a very different way of playing the piano from the way I think – it's very clear, but somehow the sound to me, it has a certain range of colours, but within that range it's perfect. But I look for pianists who go way beyond, even though it may sound wrong. I just like the perspective, it gives me a rush to discover colours and mix things. [Josef] Hofmann in his good days, there are descriptions of him which make me wish we had recordings from his prime. Even so the recordings I've heard have great imagination and colour. Horowitz too, although I find his Scarlatti a bit cold, I think he had a way of exploring colours, there's a famous story that he went to Kirkpatrick who was a great authority on Scarlatti and he was told you have to break boundaries more. Because he was afraid to break with the tradition, but there isn't a tradition where Scarlatti is concerned. It's a bit like with Bach, people have a fear of too much pedal or something.
We've passed the purist stage now, haven't we?
I guess so. I don't play much Bach because you can't always please the audience.
What do you think of the harpsichord as an instrument?
I love it, but it's completely different, nothing to do even with a fortepiano, just because it has keys doesn't make it similar. As you know I don't like imitating the harpsichord on the piano. I like to take an instrument and try to discover, use its full strength rather than imitiate. If I wanted to imitate I would just play the harpsichord. I took some classes at the Royal Academy, and I realized it was like learning another instrument.
And did you learn the organ as well?
I did take some lessons just to familiarize myself with the instrument, an excursion. When working with conductors I realize how important it is to understand the other instruments, because conductors are the ones who are mostly aware what can be done with the orchestra. To be on the same level as them is important – you don't want to be the pianist, you want to be a musician, because that's what works best together.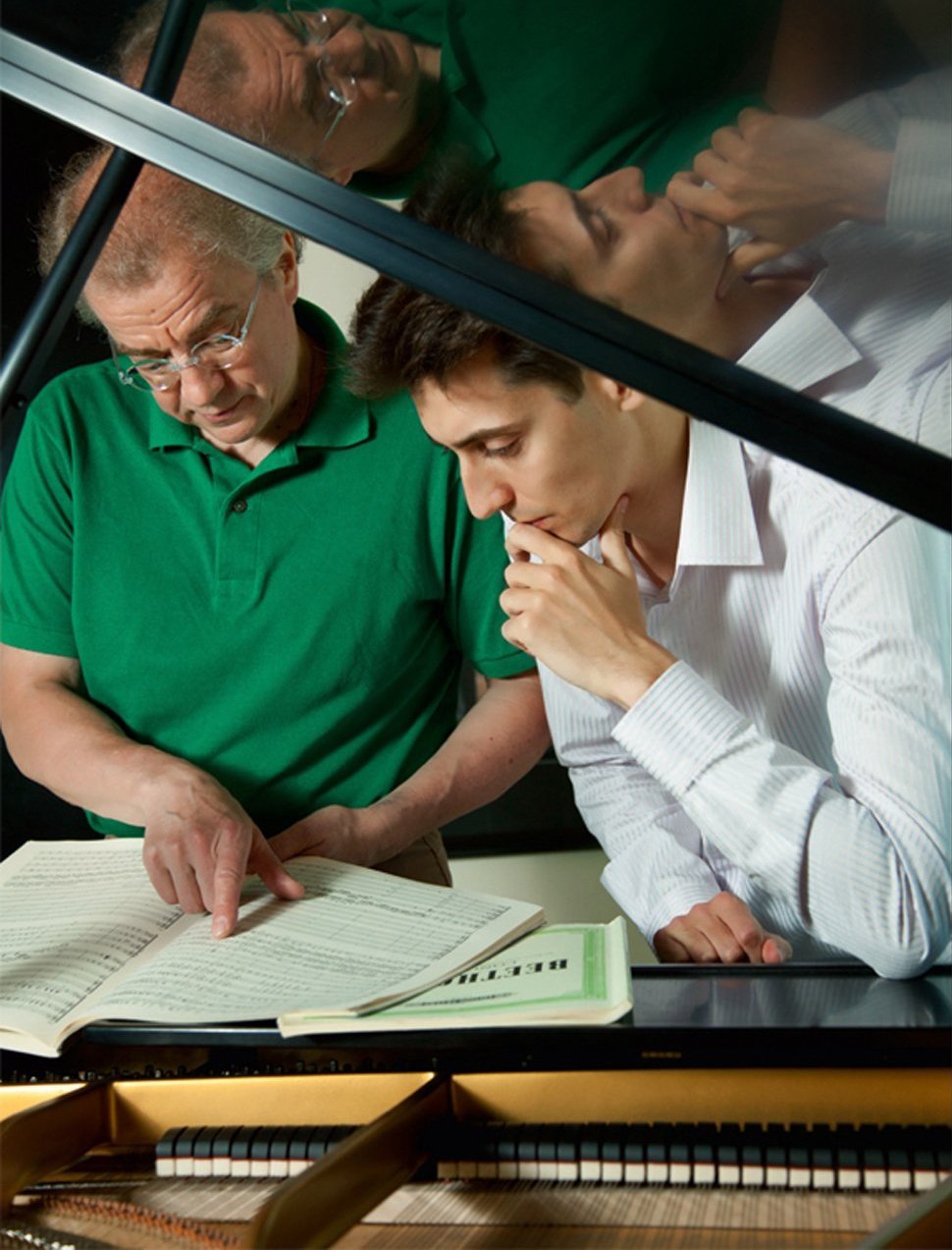 That happens so rarely – that you get really great partnerships (pictured right: Sudbin with Osmo Vänskä).
It helps to work well together if you are sensitive to what the other instruments can do. You come across a lot of pianists who know what they do but are not really aware beyond that. I still struggle, but I was lucky to have done lots of chamber music in the past and also worked with some singers who gave me a bigger perspective.
Any special examples?
Well, I only did a track, of the Mozart concert aria "Ch'io mi scordi di te", and the singer was Miah Persson, terribly good! I'd like to work with more singers because the vocal qualities of the piano connect.
And some of the greatest repertoire for the piano is within song cycles.
Yes, definitely – Medtner, some of his best repertoire is within songs, but nobody plays them.
Which conductors have you worked with who you thought were really fantastic partners?
I love working with Osmo [Vänskä], just because his Beethoven is very similar to how I think Beethoven should be. It's only when I worked it out I realized how similar our ideas were. Because he likes it lighter, and with a bit more swing. The younger conductors now are really good, Ilan Volkov for instance, they really take the time to prepare, and that's so rare . For instance I came to play a concerto and the conductor had actually listened to my recording and then it was easy, because he took the time to listen to the soloist which doesn't happen often. These days in the UK the rehearsal time is very little, so the conductor never really knows what you want to do, that's the way it is. But It makes a huge difference if you have the chance to collaborate. That's making real music, not just staying with what you know.
I look for pianists who go way beyond, it gives me a rush to discover colours and mix things
Share this article