Sampson, BBCSSO, Runnicles, Usher Hall, Edinburgh |

reviews, news & interviews
Sampson, BBCSSO, Runnicles, Usher Hall, Edinburgh
Sampson, BBCSSO, Runnicles, Usher Hall, Edinburgh
Icy Mahler undermines heavenly vision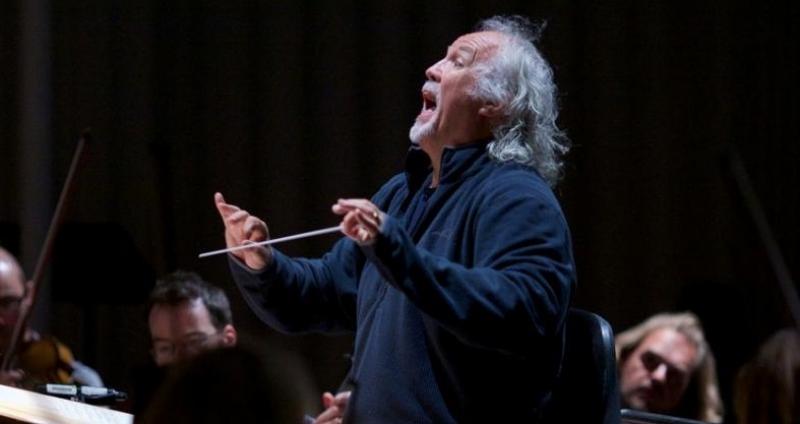 Donald Runnicles rehearses the BBCSSO
Mahler said of the last movement of his Fourth Symphony that it should be pure, like the "undifferentiated blue of the sky". Writing the symphony in his lakeside retreat at Maiernigg in the summer of 1900, he probably had a different sort of blue in mind to that which streaked the Edinburgh sky on an icy Sunday afternoon in November.
For Donald Runnicles, returning to conduct the BBC Scottish Symphony Orchestra, there was clearly something of the onset of winter in what is normally the sunniest of Mahler symphonies.
It began soft and slow, the sleigh bells a stately procession leading through unhurried embellishments to the lyrical theme so reminiscent of Mozart. Throughout this movement, Runnicles stretched every diminuendo to the most fragile pianissimo, peering quizzically into every pause, relishing every dissonance, as though to see what demons might lie within. In a movement whose kaleidoscopic ideas follow fast on each other's heels, this performance was one of restraint and introspection, even to the point that I thought the movement had ended before the coda.
Swapping her fiddle for one tuned a tone sharp, leader Laura Samuel was suitably demonic and harsh in the skittish scherzo. This is far from Mahler at his most nightmarish, but in a symphony so sweet-natured the effect is deeply unsettling, scarcely mollified by two gentle trios.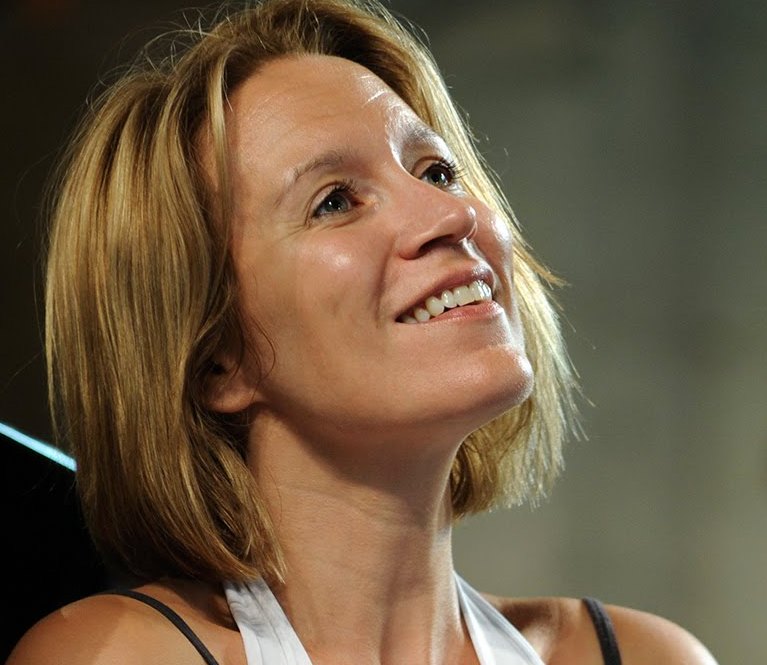 Soprano Carolyn Sampson (pictured right) came on stage at this point, as the slow movement which follows and the song of the last movement are really one of a piece. The long Poco adagio, quiet, sustained, and very beautiful, acts like a curtain drawn very slowly back to reveal a heavenly vision. After two darker than usual opening movements, here the sun finally seemed to poke out hesitantly from behind its cloud. But even here Runnicles did not allow his players to be carried away by the grand sweep of melody – once again every pause and pianissimo were stretched to breaking point, the sun never allowed to blaze except possibly in the final short-lived outburst of joy.
Heaven is then articulated in the setting of "Das Himmlische Leben" ("The Heavenly Life") from Des Knaben Wunderhorn – radiantly sung by Sampson, happy and childlike, obedient to the composer's wishes, despite naively eccentric words that describe St John leading lambs to Herod the butcher. The verses are punctuated several times by sleigh bells and a high shrieking sound from the woodwind. Where many readings tend to play down this jarring interruption, Runnicles brought it fiercely into fortissimo focus, as though to say, "Wait, is this really the best that heaven can do?" To judge by this performance, the answer is ambiguous.
Unlike most of his symphonies, Mahler's Fourth is not enough to fill a concert programme, so this one was bulked out by a first half including Mozart's motet Exsultate Jubilate K 165 and the insertion aria Voi avate un cor fedele K217, written for an opera by Galuppi. Both were beautifully sung by Carolyn Sampson, whose coquettish grin and cheerful demeanour gave us a sneak preview of her attitude to the Mahler. Between the two, we heard the mercifully short D major symphony Mozart cobbled together from the Overture to La finta giardiniera and a stray Allegro evidently found sitting in a drawer somewhere. Not everything Mozart wrote was gold.
Wait, is this really the best that heaven can do? To judge by this performance, the answer is ambiguous
rating
Explore topics
Share this article