RPO, National Arts Centre Orchestra, Zukerman, Royal Festival Hall |

reviews, news & interviews
RPO, National Arts Centre Orchestra, Zukerman, Royal Festival Hall
RPO, National Arts Centre Orchestra, Zukerman, Royal Festival Hall
Beethoven Ninth in remembrance from a transatlantic orchestral alliance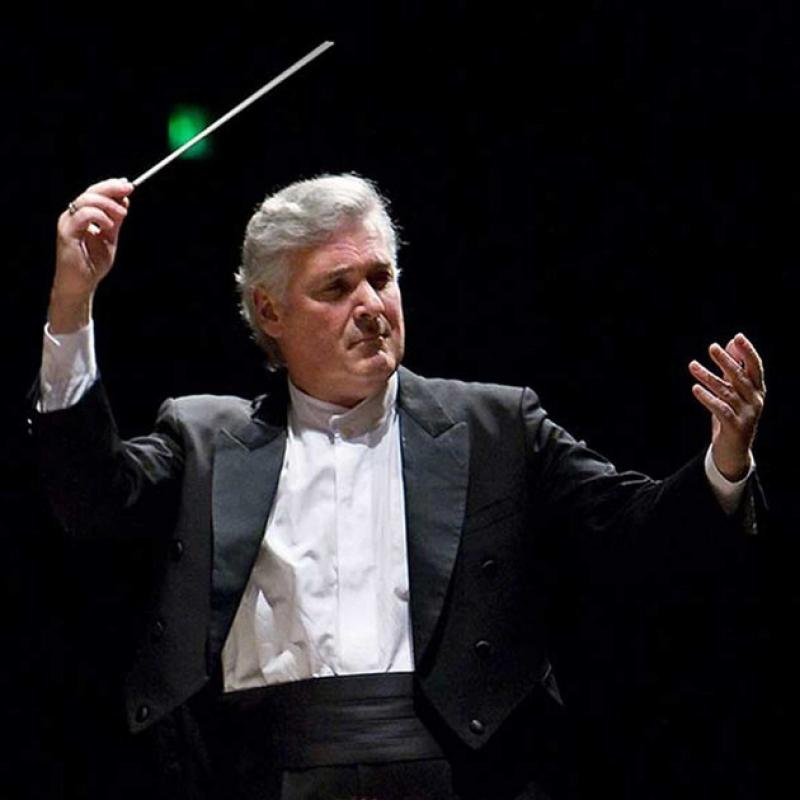 Pinchas Zukerman: uniquely placed to work with two orchestras
This concert was part of a tour of Canada's National Arts Centre orchestra to five cities in the UK themed around the anniversary of the start of World War One. The Ottawa-based orchestra joined forces with the Royal Philharmonic Orchestra and the London Philharmonic Choir for this London centrepiece to the tour, under the baton of violinist-turned-conductor Pinchas Zukerman.
Splicing two orchestras together with necessarily minimal rehearsal time may not make perfect musical sense but, as artistic director of the NCA orchestra and principal guest conductor of the RPO, Zukerman is uniquely placed to make it work.
Proceedings opened with bombast: the Canadian and British national anthems, played to a standing audience. A more sombre tone was established, however, when the concert proper began on a small scale, with a pared-down orchestra for "Erbarme dich" from Bach's St Matthew Passion. Zukerman himself played the violin solo part with a distinctly romantic sensibility and broad vibrato, while the versatile mezzo Patricia Bardon sang the aria with poise, conveying the deep sorrow of the text.
Zukerman proved the experiment was worthwhile, and received a standing ovation
Malcolm Forsyth's A Ballad of Canada in its UK premiere followed, featuring settings of five texts. Bookended by meditations on the Canadian landscape ("In the Yukon" by Ralph Gustafson and "Newfoundland" by EJ Pratt) the middle section, titled "Canada in time of trial", comprised the war poems "In Flanders Fields" by John McCrae, "The Toll of the Bells" by EJ Pratt, and "On the Waverley Road Bridge" by Carl Hare.
Forsyth's music, stoutly tonal and beautifully orchestrated, beginning with figurations rustling between woodwind and tuned percussion, seemed much more comfortable conjuring the wonders of nature than the senseless slaughter of one man by another.
Following the interval, perhaps knowing that the orchestra launching into Beethoven's Ninth Symphony was not a single entity invited close scrutiny, but the opening movement took some time to settle into cohesion, feeling more jittery than stormy. The comparative certainty and steady pulse of the Scherzo, despite its contrapuntal intricacies, seemed to find the orchestra in better form, which it carried through to the lyrical Adagio, with a satisfying warm sound from the huge string section.
The soloists for the final movement – Susan Gritton, Bardon again, Barry Banks and David Stout – were well matched and impressed both individually and in their various combinations, with Stout kicking off the "Ode to Joy" section with a very authoritative "O Freunde, nicht diese Töne". The London Philharmonic Choir was majestic, stridently holding its own against the massed orchestral forces. Zukerman proved the experiment was worthwhile, and received a standing ovation from an enthusiastic audience.
Perhaps knowing that the orchestra launching into Beethoven's Ninth Symphony was not a single entity invited close scrutiny
rating
Share this article