Pianist Christopher Glynn on Schubert in English: 'this new translation never walks on stilts' |

reviews, news & interviews
Pianist Christopher Glynn on Schubert in English: 'this new translation never walks on stilts'
Pianist Christopher Glynn on Schubert in English: 'this new translation never walks on stilts'
On working with Roderick Williams and Jeremy Sams on 'Winter Journey'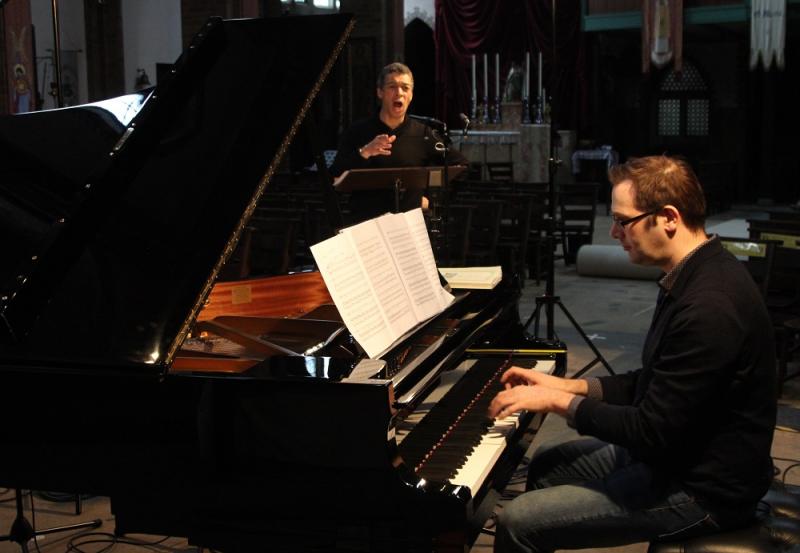 The idea for a new translation of Schubert's Winterreise came from an old recording. Harry Plunket Greene was nearly 70 (and nearly voiceless) when he entered the studio in 1934 and sang "Der Leiermann," the final song of the cycle, in English (as "The Hurdy-Gurdy Man") into a closely-placed microphone.
But the result is unforgettable - a haunting performance
of
the most mysterious soliloquy in all music, given by an old singer nearing the end of his own road. Like all great performances of
Lieder
, it relies less on vocal perfection and more on a leap of imagination, inhabiting the world of Schubert's careworn traveller so completely and truthfully that the listener is transported.
There's a disarming directness to this singing – and it seems inextricably bound up with that fact that Plunket Greene chooses to sing in his native language. Like many singers of his pre-war generation, he often sang Lieder in translation, perhaps because communicating in the audience's own language was thought to be as important as fidelity (or another kind of fidelity) to the composer's original intentions.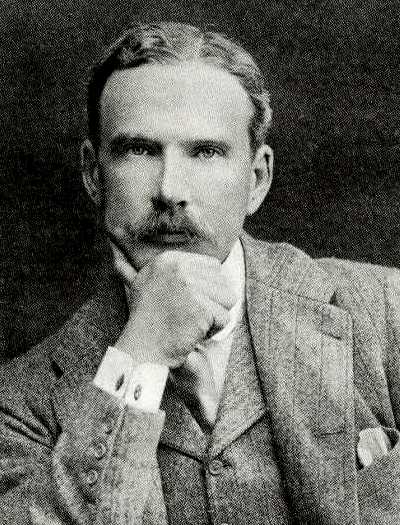 For later generations of singers, no doubt influenced by the legacy of German-speaking artists like Dietrich Fischer-Dieskau and Elisabeth Schwarzkopf, it became an article of faith that Lieder should always be sung in the original language. But returning again and again to Plunket Greene's "Leiermann," (the Irish baritone pictured left in younger days) I wondered whether a translation could help unlock the cycle for new listeners. Because even in the classical music world, song recitals are rarer than they might be – a niche within a niche – and I know from my own experience as a festival director that only a subset of the audience can be persuaded to listen to a whole evening of songs in a foreign language. What would it be like to hear Winterreise sung in modern English? Could it help new listeners (and singers) get to know Schubert's traveller, just as Plunket Greene did?
After a few fumbling attempts at translating the songs myself, I soon gave up and asked Jeremy Sams, wordsmith and polymath extraordinaire, if he'd take on the challenge. As the son of the great Lieder expert, Eric Sams, Jeremy has these songs in his blood and knows them intimately, but also shares my enthusiasm for bringing them to a wider audience. As the first drafts began to arrive over email - wonderfully lyrical and direct – it was clear that Jeremy's winter traveller would speak the language of Everyman, echoing the "naturalness, truth and simplicity" to which Wilhelm Müller thought all poetry should aspire. My favourite thing about this new translation is that it never walks on stilts.
It's true, though, that translation always involves elements of compromise. Jeremy himself describes the process as 'a devilish game of four dimensional chess' and no-one should underestimate how difficult it is. But isn't there perhaps a compromise when songs are heard in a foreign language too? We tend to be faced with a choice between giving half our attention to the translation in the programme (thereby missing much of the expression that comes through a singer's face and body language) or engaging fully with the performance but perhaps missing some of its meaning. And even those who understand the German words will never have the same emotional response to them as they do to their mother tongue.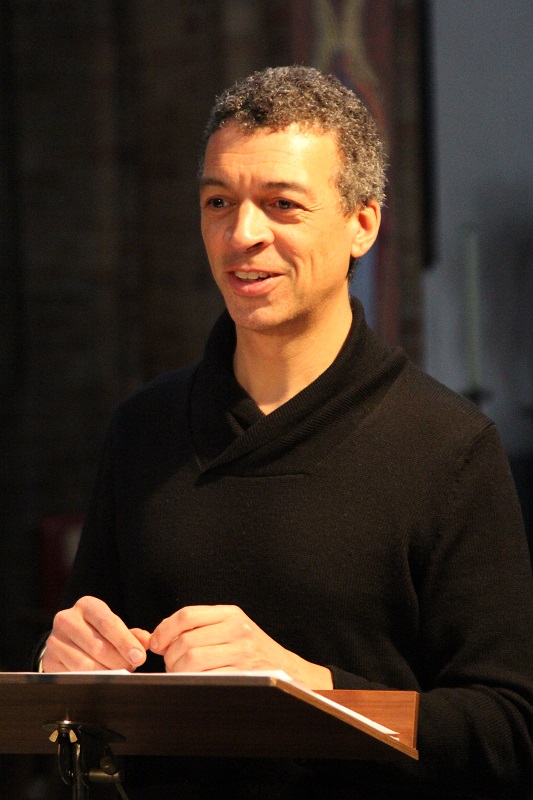 Roderick Williams (pictured right at the recording session) and I premiered the complete version of Winter Journey in 2016 at the Ryedale Festival, and have subsequently performed it all over the country, from London's song-temple, Wigmore Hall, to venues where song recitals are rarely given. I'm thrilled that so many listeners – Lieder aficionados as well as newbies – have been visibly moved by hearing Winterreise in their own language.
After one such performance in Hull, Roderick had the idea of taking Winter Journey on nationwide schools tour – exactly the kind of project I'd hoped the new translation would enable, and one to which I readily agreed. So we've set aside three weeks next year to perform it to (and with) secondary school students all over the country – a sort of Schubert roadshow. We want them to feel this is their music - that Schubert belongs to them every bit as much as Ed Sheeran does. Another project in the pipeline will involve imagining what happens after that strange meeting in "Der Leiermann" between Schubert's traveller and the hurdy-gurdy-playing beggar.
I've come to think of song translation as something like a film adaptation of a classic novel. Not a replacement for the original but a homage to it, faithful to the spirit if not always the letter, and with the possibility of reaching a broader public. It can be a stepping-stone to the original, or just enjoyed in its own right. Perhaps all the best translations are about the joy of discovery?
Not everyone will like it. For some, quite understandably, the original marriage of words and music is sacrosanct; whilst for others, not knowing exactly what is happening just adds to the mystery, or allows them to imagine their own stories into the music. Nothing wrong with that. But perhaps there is also room for a vernacular Winter Journey that offers the chance to experience meaning and music together, with something of the same immediacy that the composer surely intended when he sat down at the piano in 1827 and first shared the cycle with a group of his closest friends. Song is, after all, the conjunction of sound and sense; so Jeremy, Roddy and I hope that, for at least some listeners, Winterreise will be found in translation.
We've set aside three weeks next year to perform 'Winter Journey' to secondary school students all over the country
Explore topics
Share this article