Classical CDs Weekly: Beethoven, Méhul, Mozart, Schubert |

reviews, news & interviews
Classical CDs Weekly: Beethoven, Méhul, Mozart, Schubert
Classical CDs Weekly: Beethoven, Méhul, Mozart, Schubert
Revolutionary symphonies and a much-loved requiem, plus new translations of German lieder
Momentous Méhul: Christoph Koenig conducts the Solistes Européens Luxembourg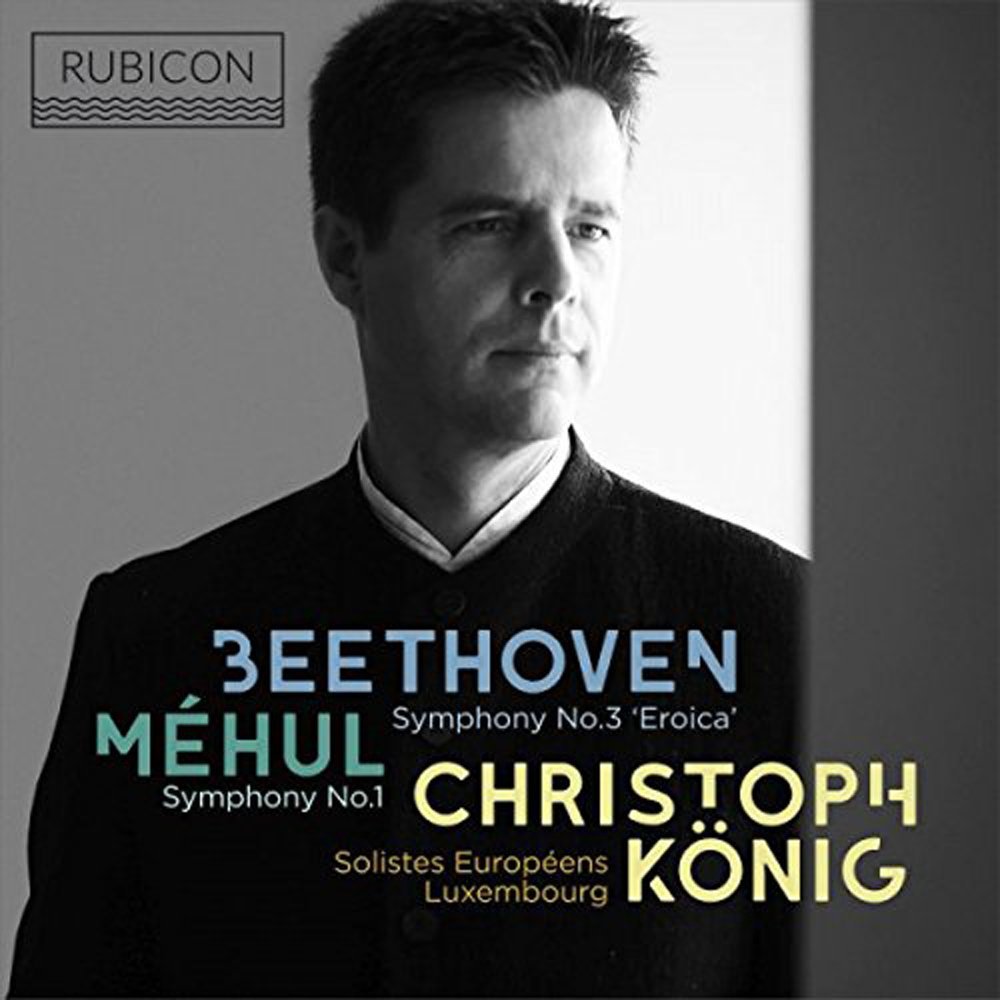 Beethoven: Symphony No 3, Méhul: Symphony No 1 Solistes Européens Luxembourg/Christoph König (Rubicon)
Étienne-Nicolas Méhul was one of revolutionary France's key musicans. He was commissioned by Napoleon to write his Chant national du 14 juillet 1800, the work serving for a time as an unofficial national anthem. Best remembered as an operatic composer, he also left behind five symphonies. This Symphony in G minor, dating from 1808, is a fascinating discovery. Dripping with angst, it recalls Haydn's stormier symphonies and has a finale with a motif sounding uncannily like Beethoven's contemporaneous 5th Symphony. The two composers knew each other, though the similarity is probably just coincidence. Repeated listenings suggest why Méhul's symphony isn't well known: whilst the tunes are striking, and the energy infectious, there just aren't enough surprises. Plus, a glimpse at the score (it's downloadable on the IMSLP website) confirms that Méhul's orchestration is more workmanlike than inspired. Still, it gets a phenomenal performance here from Christoph König's Solistes Européens Luxembourg, the playing full of fire.
Maybe if the apt coupling wasn't Beethoven's Eroica, you wouldn't notice Méhul's shortcomings. This music is audibly in a different league, in terms of ambition, technique and scoring. König's reading is predictably exciting, though the first movement's crashing, dissonant chords don't shock as they should. Still, the same movement's huge coda is glorious, followed by a taut funeral march. Horns are on fine form in the Scherzo, and Beethoven's baggy finale doesn't sprawl. An entertaining disc – recorded, oddly, as long ago as 2011-2012. Can the same team give us more Méhul, please?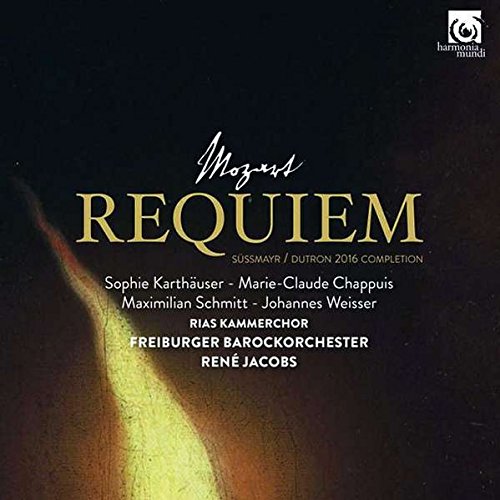 Mozart: Requiem (Süssmayr edition, revised by Pierre-Henri Dutron) Soloists, RIAS Kammerchor, Freiburger Barockorchester/René Jacobs (Harmonia Mundi)
Deryck Cooke's edition of Mahler's 10th Symphony is still off limits to some conductors who presumably wouldn't blanch at tackling the best-known edition of Mozart's Requiem, despite it containing an alarming amount of material not actually by Mozart. His widow Constanze gave the fragmentary manuscript to Franz Xavier Süssmayr, a Salieri pupil who completed the work within weeks, Constanze never revealing quite what she'd given him. René Jacobs' new disc of the work uses a realisation by the young French composer Pierre-Henri Dutron, who based his work on what Süssmayr published. This isn't a radical recomposition but "an attempt to improve the movements composed by Süssmayr…", the orchestration revised to make his additions closer to Mozart.
If you're already feeling confused, avoid the visually spectacular flowchart in the booklet, a noble but baffling attempt to show how much in percentage terms of which bit was written by who. This is a minor gripe: as a performance, this Mozart Requiem is sublime: magnificently sung and deftly accompanied. If you heard this disc blind, you'd probably notice the clearer, leaner textures and bright choral sound, though both must be due in part to Jacobs' use of period forces. The handful of swifter movements crackle with theatrical electricity: the "Confutatis" and "Dies Irae" a case in point, and there's a melting trombone solo in the "Tuba mirum", duetting sweetly with baritone Johannes Weisser. Jacobs' four soloists are all outstanding, soprano Sophie Karthäuser glorious in the brief "Benedictus". It flows, and wonderfully so. An outstanding disc, handsomely packaged and well-annotated.
Schubert: Winter Journey Roderick Williams (baritone), Christopher Glynn (piano) (Signum Classics)
No one bats an eyelid when ENO or Opera North stages opera in translation (though, increasingly, new productions of standard repertoire tend to be in the original language, with surtitles). Odd that English recorded accounts of lieder are so thin on the ground. Here, Roderick Williams sings Jeremy Sams' new translation of Winterreise. It's exceptionally effective, and mandatory listening if, like me, you're not a fluent German speaker. Sams describes the process in entertaining terms in the booklet, a quest to find "what English text would have led to that music… like a devilish game of four-dimensional chess." What can be an abstract series of pleasant sounds emitted by a well fed bloke in a dinner jacket becomes an accessible sequence of very singable songs. It helps that Williams is doing said singing: fulsome and parched in tone by turns, and always inhabiting the texts. I began to well up near the close of "Good Night", Schubert's shift to the major unbearably poignant.
Think of this as the 1827 equivalent of a concept album. Williams and his superb pianist Christopher Glynn trace Schubert and Müller's downbeat sequence with unerring sensitivity. "The Hurdy Gurdy Man" provides a suitably bleak coda. All good, with full texts and good notes. The curious should also investigate vocalist Nataša Mirković's devastatingly original account of the cycle, with genuine hurdy gurdy accompaniment.
Avoid the visually spectacular flowchart in the booklet
Share this article