Orchestra dell'Accademia Nazionale di Santa Cecilia, Pappano, Barbican review – joy in despair |

reviews, news & interviews
Orchestra dell'Accademia Nazionale di Santa Cecilia, Pappano, Barbican review – joy in despair
Orchestra dell'Accademia Nazionale di Santa Cecilia, Pappano, Barbican review – joy in despair
Flavour and grandeur in Mahler's earth-shaking Sixth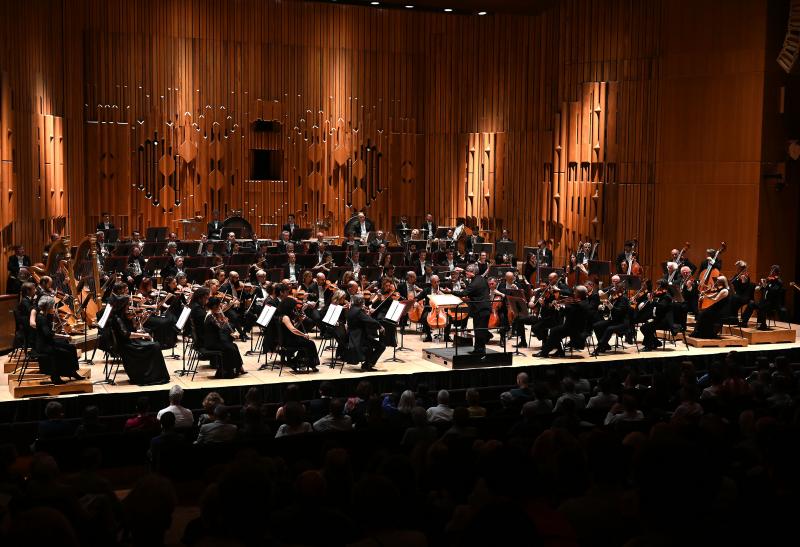 Beyond nihilism: the Orchestra dell'Accademia Nazionale di Santa Cecilia
As one half of British politics convulsed into a deeper spasm of suicidal fury, it came almost as a relief to hear a great Anglo-Italian conductor lead an impassioned Roman orchestra in a massive, terrifying symphony once described by a (German) maestro as the first example of musical nihilism. Ah, but that's the paradox of Mahler's Sixth.
His so-called "Tragic" symphony – though he disavowed that label for the epic, 85-minute work he premiered in 1906 – might amount to an overpowering expression of grief, rage, and despair at the cruelty of fate. But to get there Mahler not only deploys, but demands from his performers, resources of vision, artistry and prowess that make a mockery of Furtwängler's "nihilist" tag.
Just to perform the Sixth at the highest level means total victory over hopelessness. And the Orchestra dell'Accademia Nazionale di Santa Cecilia, which Sir Antonio Pappano has led since 2005 on top of his Covent Garden job, did that with an exhilarating blend of necessary vehemence and winning intimacy. Their sound, with Mahler's enormous forces from celeste to tuba crowded into the Barbican stage, has a thrilling directness and humanity that lacks for nothing in discipline when the score mandates its hair-raisingly sudden shifts in dynamics and balance. True, the Romans never quite feel like some well-oiled, Austro-German sleek machine. Why must they? This work calls for controlled high drama and communicative fire above all, rather than sedate mellow splendour. Each tightly-knit section of the Santa Cecilians proved more than capable of that.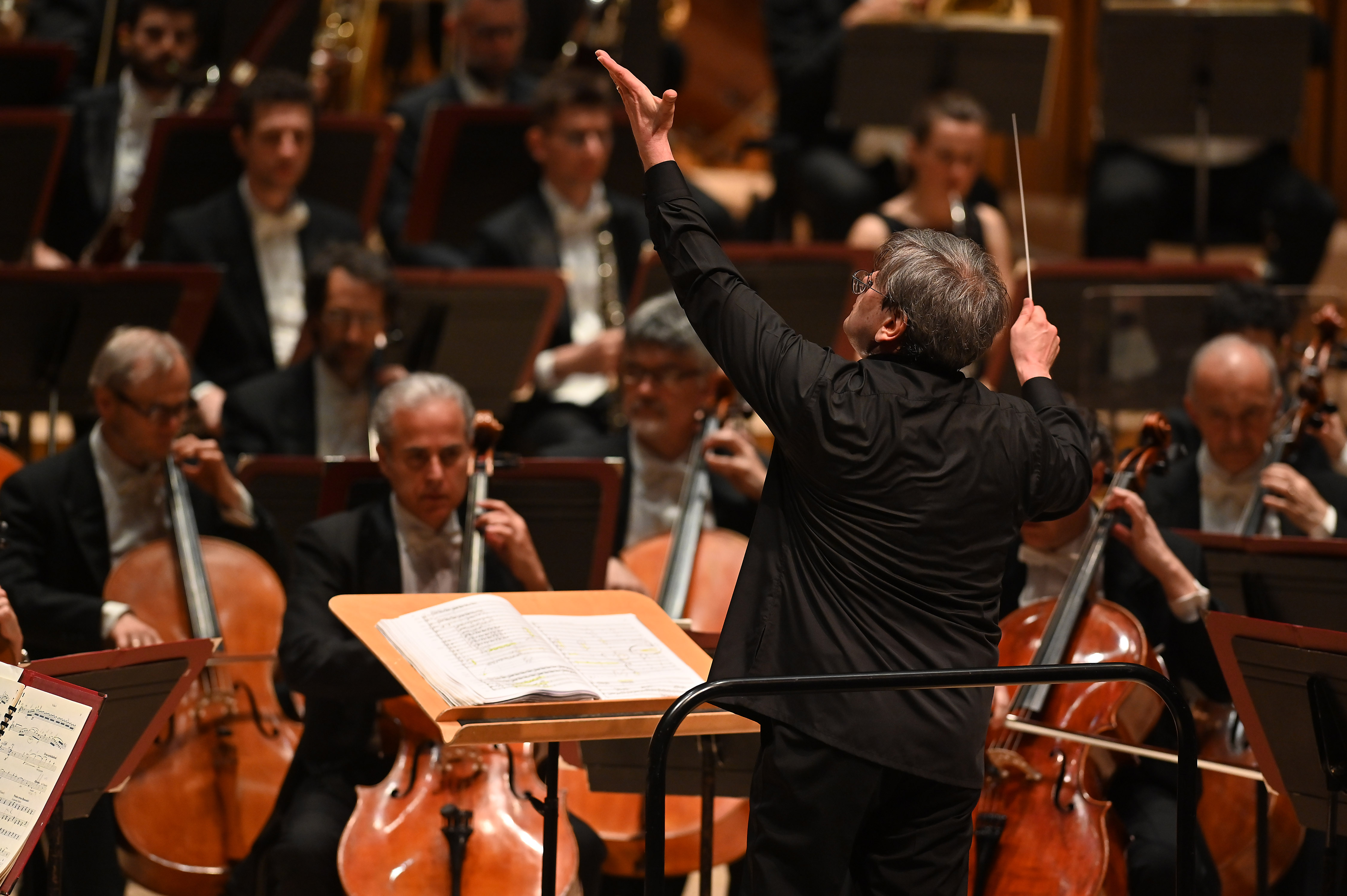 Pappano, whose rapport with his orchestra generated one startling sonic coup after another, chose to play the scherzo after the earth-rocking blast of the opening allegro. Thus he doubled down on the tipsy, lurching frenzy of its demonic death-march. The andante then followed as a deceptively calm interlude before the utter apocalypse of the finale, which closes with those (literal) hammer blows of destiny that can scare an audience virtually out of its seats. Pappano opted for two mallet-strikes rather than three, with one of the seven percussionists raising his dreadful glinting weapon high at the back like an executioner before it swung down dully, horridly, on the woodblock. I'm not sure our frail hearts could have withstood a third.
Focused and attentive to every emerging detail, Papano never lost his command of the small instrumental details as he filled the vast canvas of the Sixth. In the first movement, the strings proved their versatility of tone in switching between the manic drive of the march and the faraway yearning of its second theme. The engorged woodwinds (with four bassoons and a contrabassoon alone) never allowed their sheer bulk of sound to become clumsy, while the brass – horns above all – had passages of deep refinement as well as raucous clamour. The celeste and bells, meanwhile, intervened with a spooky gentleness. For all its ear-blasting, nuclear-fuelled tutti, so much of the Sixth depends on the disorienting eloquence of unusual instrumental voices and combinations: celeste and tuba; low woods and harp; trombone and cowbells. Each had an accent and character to relish here. They came into their own above all during the blessed but shadowed serenity of the andante. Here, the horns wandered moodily over Alpine meadows, with eerie oboes and gloriously swooning strings to partner them.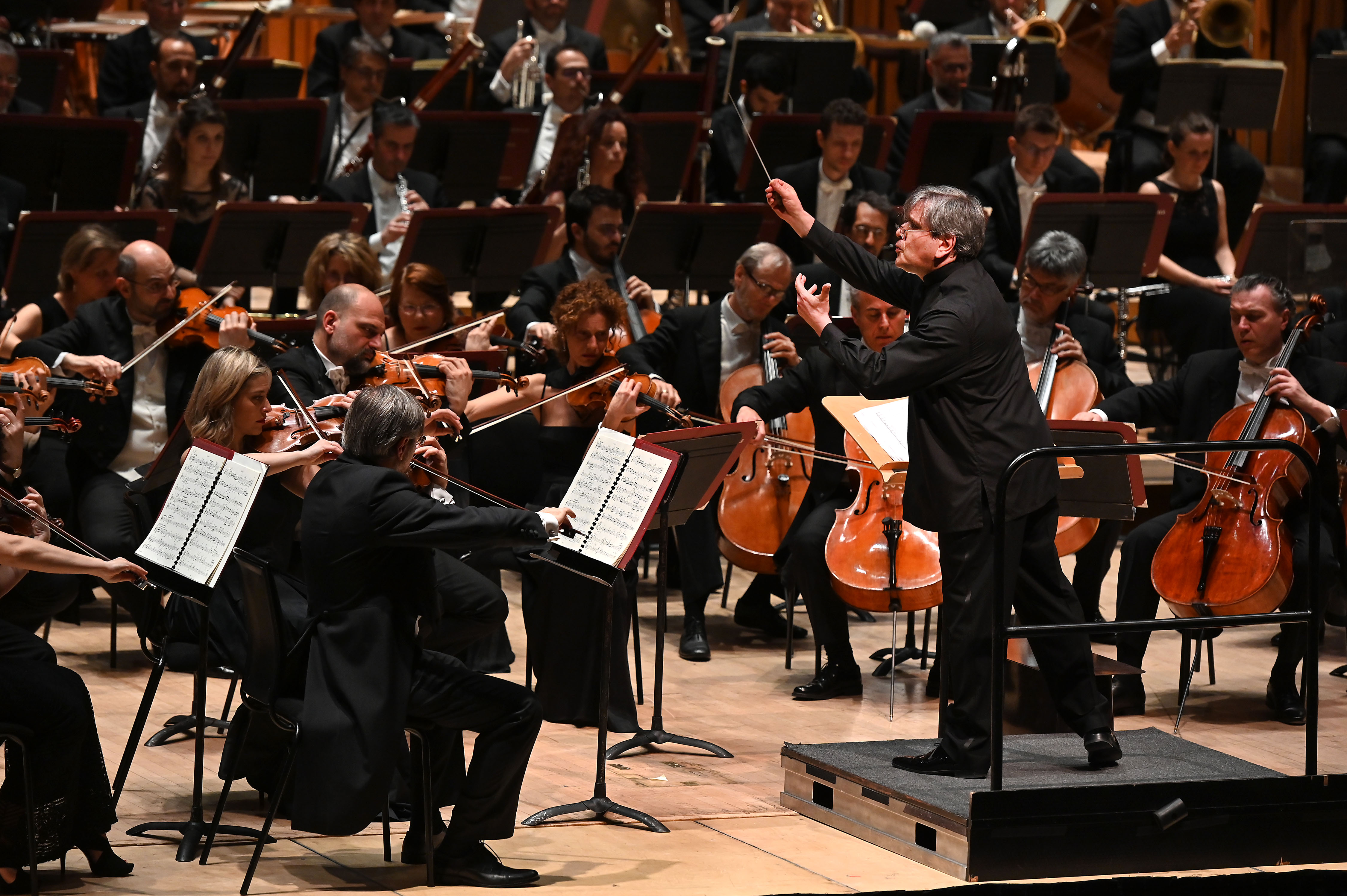 Then, with a ripple of celeste, a crash of brass and the lonely, menacing call of Gianluca Grosso's (outstanding) tuba, we plunged into the furnace of the finale. It can be hard to keep track of events as one cataclysmic climax chases after another, but Pappano never lost his bearings, or his grasp of orchestral light-and-shade. This chiaroscuro sound felt deeply, well, theatrical. Yes, Pappano has rightly fought throughout his career against lazy stereotypes. But would it be unacceptable to say that I heard something Verdian, more than Wagnerian, in his approach, with its animated clash of characters and mercurial changes of mood? Perhaps another comparison would suit better: he also extracted a Berlioz-like aura of grotesque drama from the score, with its nightmarish march to the scaffold, wistful memories of pastoral bliss, and ghastly witches' kitchen of a morbid bacchanal.
As those hammer-blows approached, the oceanic depths of the band really showed their mettle: that tuba again; the growling, stabbing squad of basses; the ominous low horns who unleash a gorgeous but funereal chorale. As for the final A minor chord, it felt, as it should, like the slamming of a door in hell. The sheer excess and unremitting tension of the Sixth means that we need the most assured and even-tempered guides through this inferno. Chaos in music requires order in performance. Pappano and the Santa Cecilians tempered all this agitation with genuine authority. Their many touches of quirky geniality, too, let us hear the defiant individual stand out from the gloomy mass. We might have reached doomsday, but the scenery along the way still looked sublime. Despair? Postpone that until the next time (or the next election.)
The final A minor chord felt, as it should, like the slamming of a door in hell
rating
Explore topics
Share this article