Maurizio Pollini, RFH |

reviews, news & interviews
Maurizio Pollini, RFH
Maurizio Pollini, RFH
The old Pollini magic shines through despite ailing technique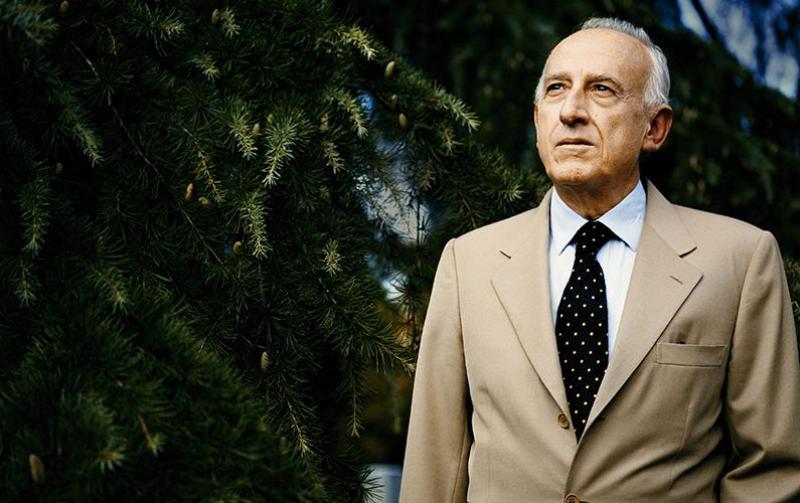 Age is finally catching up with Maurizio Pollini. This recital was one of a series to mark the pianist's 75th birthday, presenting Beethoven piano sonatas, music at the core of his repertoire. His legendary status was justified by these readings, his usual combination of rich, robust voicing and elegant, craggy lyricism.
But the technical problems were too apparent to ignore, especially the uneven passagework and clumsy transitions. Fortunately, though, Pollini's innate understanding of this repertoire shone through, and the playing improved as it went on, culminating in an "Appasionata" that approached even his finest performances of yesteryear.
Pollini has a rare gift for imaginative concert programming, and this recital, ostensibly of Beethoven sonatas, opened in a very different realm, with middle-period Schoenberg, his piano pieces opp. 11 and 19. The lyrical qualities of Pollini's playing shine through in this music, each governed as much by its slender melodic content as by the contrasting textures that each evoke. The Three Piano Pieces, op. 11, was a brave opener, given its unassuming first movement, and the need to establish the mood immediately. Pollini struggled here (he wasn't helped by the many offstage noises from the restive audience) and it took him a few minutes to find his stride, by which time the work was almost over. The Six Little Piano Pieces, op. 19, fared better, with Pollini locating the Romantic expression in each short work right from the start, and presenting each with an elegant shape and intuitive sense of logic and expression.
Best of all was his feeling for the broad shape of the music
The robust, emphatic side of Pollini's pianism was on display in his reading of Beethoven's "Pathétique" Sonata. His tempos were fast and his touch firm and unyielding. Each movement was presented as a series of long, unbroken paragraphs, with moments of repose sacrificed in favour of long build-ups to weighty climaxes. Unfortunately, this was where the lapses in his technique were most apparent, his uncompromising reading requiring rock-solid execution, but here often losing focus as the fingers failed to deliver the thundering cascades and crystal-clear cadences.
The Piano Sonata No. 24 in F sharp major, "à Thérèse", opens with another movement that ought to be a sure-fire hit for Pollini, and this one came closer to success. Beethoven writes long melodic spans, voiced in rich right-hand chords with rippling left-hand accompaniment. That perfectly suits Pollini's weighty, emphatic melodic style, and it proved an impressive opening to the second half. Still some technical issues, though, especially at the transitions, where the player must instantly transform from one texture to another – Pollini managed, but lacked spontaneity, and all too often the moment was lost.
No such concerns, though, in the "Appasionata". The architecture of this work is grander and relies less on those spontaneous moments of change. Working on this larger scale, Pollini could rely on the many aspects of his technique that are still secure. The passage work here sparkled, and even the trills had lightness and grace. Best of all was his feeling for the broad shape of the music, especially in the finale, where wave upon wave of elaborate melodic figuration gradually culminated in a decisive and beautifully defined conclusion. The "Appasionata" well deserved the ecstatic applause from the capacity audience (who were repaid with Beethoven bagatelles for encores), a return to form and a welcome reminder of that old Pollini magic.
Wave upon wave of elaborate melodic figuration gradually culminated in a decisive and beautifully defined conclusion
rating
Share this article