The Creation, Garsington Opera |

reviews, news & interviews
The Creation, Garsington Opera
The Creation, Garsington Opera
Dance-staging of Haydn's oratorio moves from chaos to creation and back again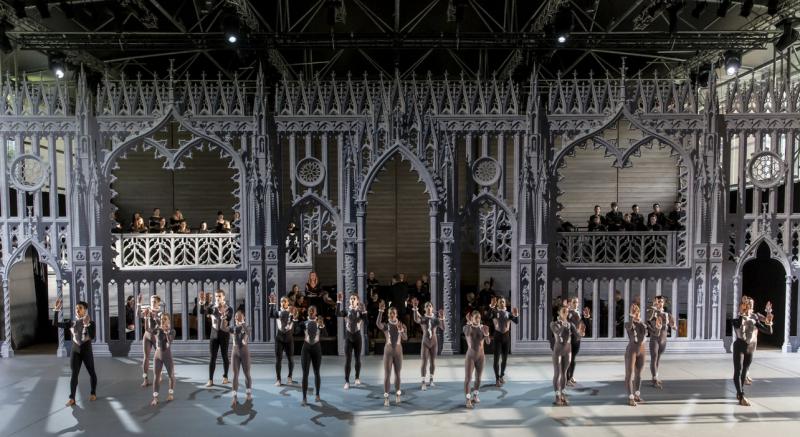 Let there be light: Pablo Bronstein's striking designs offer a stylish backdrop for the Ramber dancers
Once confined to the concert hall, it's a rare oratorio these days that doesn't duck under the fence and sneak into the opera house. Bach's Passions and most of Handel's religious works have already made the transition, but this season it's the turn of Haydn's Creation. Rejecting the classic staged route, Garsington Opera have invited Mark Baldwin to choreograph it for his Rambert dancers.
Add a trio of superb solo singers, Garsington's own chorus and orchestra and artist Pablo Bronstein as designer, and you have an extraordinary hybrid conception.
But any opera-goers expecting an oratorio with movement should be warned at the outset: this is a dance piece with music. The hierarchy is clear from every detail of a show that should (and so easily could) have been a meeting of two genres, but which unfolds instead as a physical monologue that just occasionally acknowledges the presence of an aural element.
Bronstein's set is strikingly simple. An intricately carved Gothic rood screen (beautifully lit by Mark Henderson) fills the breadth of the stage, separating foreground dancers from the mysteries of the orchestra and chorus, which take place behind. We glimpse the latter through archways and above columns, but their presence remains a distant one. Dressed in concert black, soloists Sarah Tynan, James Gilchrist and Neal Davies step into view for their music, but remain clearly articulated as part of an uncostumed, uncharacterised backing group – an accompaniment to the drama, not a part of it.
Echoing the architecture of the screen, Baldwin's dancers (pictured above right) are all ruffs and lycra breastplates, though why remains unclear. There's little of penitential late-Medieval Christianity in Haydn's joyous, optimistic oratorio, and no amount of stern choreography can make it so. In an attempt to avoid a too literal response to Haydn's music, Baldwin ignores almost all musical cues. Not just thematic or narrative ones (tigers, eagles and stars are all created without visual echo, though the worm does get a brief comic nod from one dancer), but even those of rhythm and structural unit.
With the exception of an inexplicable gap in Part III, dance is continuous and wilfully at odds with the music. The creeping consciousness of Haydn's move from chaos to light is treated as the soundtrack to a vigorous set of calisthenic movements that arrive fully-formed – no evolution here. Dances unfold in sequences of duets, trios and larger ensembles, often shifting mood and personnel four or five times within a single aria. The clear musical architecture of recitative/aria is deliberately fragmented, and the result is that while singers take us from delicate pianissimo to full chorus shout, the visuals remain at a constant mezzo-forte. Occasional nods to the sung text feel token among so much abstraction, and a brief cheek peck between Adam and Eve manifests as kitsch rather than touching.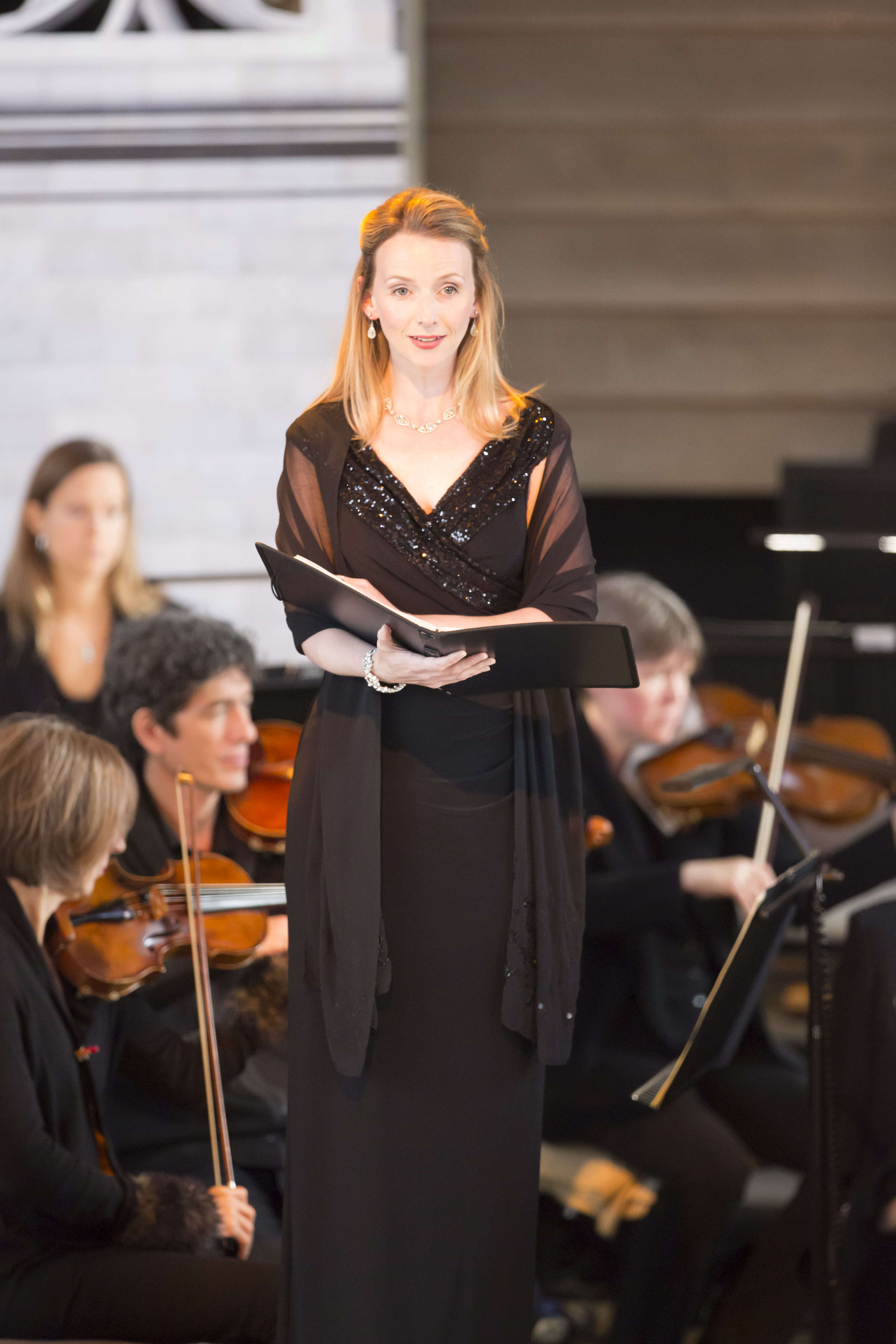 It's a shame, because taken on its own terms the movement is a glorious narrative of curving shapes and collective statements – classic Rambert. The young dancers of the Rambert School are particularly impressive, massed forces who can whisper as well as shout their gestures.
The music too is sensational. What a pleasure to hear Haydn's rich score sung with such clarity and colour by the Garsington Chorus, echoing and supporting the tender interactions of Sarah Tynan's Eve/Gabriel (pictured left) and Neal Davies's Raphael/Adam. No one tells a musical story with more wonder, more delicacy than James Gilchrist, who delivered the English text with an Evangelist's care. Under Douglas Boyd's direction ensemble occasionally rocked (perhaps awkward sightlines are to blame), but the music found a brisk pace the bright colours that the visuals so stubbornly denied.
Haydn's oratorio is one of the great music-dramas, a story whose generous lens takes in the creation of the whole world while also finding time for the small details – individual birds, flowers, insects. If there's something that dance can add here, then Baldwin didn't find it on this occasion.
No one tells a musical story with more wonder, more delicacy than James Gilchrist, who delivered the English text with an Evangelist's care
rating
Explore topics
Share this article