Classical CDs Weekly: Martin, Martinů, Vivaldi, 4 Girls 4 Harps |

reviews, news & interviews
Classical CDs Weekly: Martin, Martinů, Vivaldi, 4 Girls 4 Harps
Classical CDs Weekly: Martin, Martinů, Vivaldi, 4 Girls 4 Harps
Unaccompanied choral music, baroque concertos and a harp quartet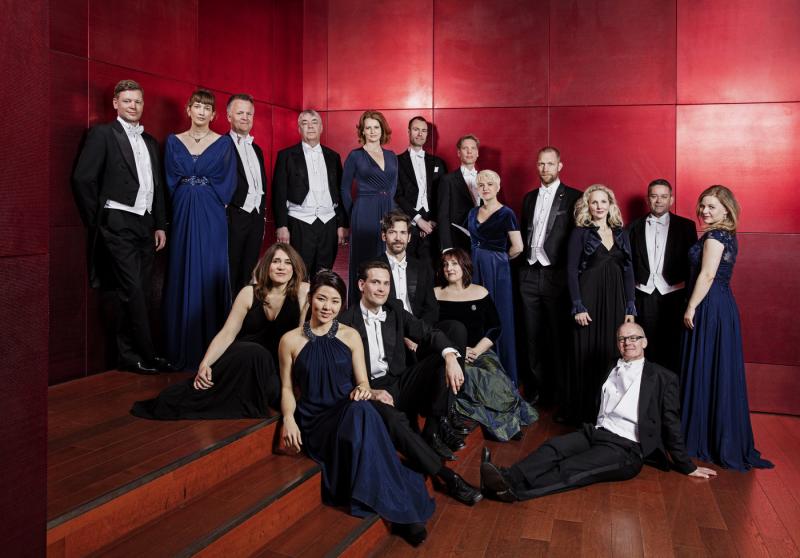 The Danish National Vocal Ensemble sing Martin and Martinů
The Secret Mass: Choral works by Frank Martin and Bohuslav Martinů Danish National Vocal Ensemble/Marcus Creed (OUR Recordings)
We're lucky to be able to hear Frank Martin's Mass for two four-part choirs at all; this most fastidious and self-critical of composers beavered away for decades before he felt he'd found his mature compositional voice. If you're not yet familiar with Martin, rush out now and pick up a recording of his sublime Petite Symphonie Concertante. It deserves be a popular classic, but Martin is still dismissed as a dour Swiss technician by those poor souls who've never heard a note of his music. That work was composed in the mid 1940s. This Mass was completed in 1922, but was locked away until choral conductor Franz Bunnert caught site of the score and persuaded Martin to sanction a premiere in 1963. Self-doubt was only part of it: Martin was deeply religious but felt that his relationship with God was a personal matter, and that the Mass's "expression of religious feelings ought to remain private and be kept away from the public." This work is too good to have remained hidden. It is restrained, intimate and personal, though anyone coming to it cold will be dazzled by how beautiful the music is, a radiant, accessible affirmation of faith. It gets a glorious performance from Marcus Creed's well-drilled Danish choir. Every line is audible, the diction impeccable. If I were forced to choose just one choice moment, I'd opt for the sopranos' flattened seventh 20 seconds into the "Sanctus". Phwoar. You'll know when you hear it. There's also the matter of Martin's Songs of Ariel, five acapella Shakespeare settings which later prompted him to write an opera based on The Tempest. Displaying his mature style, they're again sublime. The tolling bells in Full Fathom Five and buzzing insects mimicked in Where the bee sucks are brilliantly realised.
From Martin, it's just a short encyclopaedical hop to his near-contemporary Martinů, whose 1934 Four Songs of the Virgin Mary are also included. These settings of folk poetry are irresistible: there's a joyous depiction of the newborn Christ catching fish for his mother's breakfast and a cautionary tale about highwaymen damaging a holy icon. Martinů's affecting secular cantata Romance from the Dandelions closes the disc. Beautifully sung, engineered and packaged, with full texts and translations.
Vivaldi: The Four Seasons Rachel Podger (violin/director), Brecon Baroque (Channel Classics)
You rarely come across new modern-instrument recordings of Vivaldi's Four Seasons now, presumably because this is one baroque work which can't fail to sound better when it's historically informed. I've enjoyed recent accounts from Richard Tognetti and Henning Kraggerud, and this set from baroque violinist Rachel Podger and her hand-picked Brecon Baroque team is another wowzer. Bland period performances can sound anaemic and pallid. These ones are anything but, Podger slapping on the colour in broad, earthy brushstrokes. Not that these are crude readings: her subtle, intelligent solo playing is delicious and she's superbly accompanied. Marcin Świątkiewicz's switches between harpsichord and the sweetest-toned of chamber organs are perfectly judged, and there's some bouncy theorbo playing from Daniele Caminiti. Passages like the storm which closes Summer, or the metallic scrapings which begin Winter are overwhelming, though the warmer, fuzzier moments give as much pleasure. The same concerto's middle movement really swings, as does the over-familiar beginning to Autumn, the soft organ continuo balm to the ears. You've probably got multiple discs of this work on your shelf already, but make space for this one too.
Three other violin concertos are included as bonuses. Il Riposo per il SS Natale possesses a startling, sinuous opening, Podger never laying on the sugar too heavily. The Concerto L'Amoroso is perhaps a little too similar-sounding, lovely though it is. More distinctive is the expansive Concerto Il Grosso Mogul, its tricksier corners negotiated with aplomb. A gorgeous disc.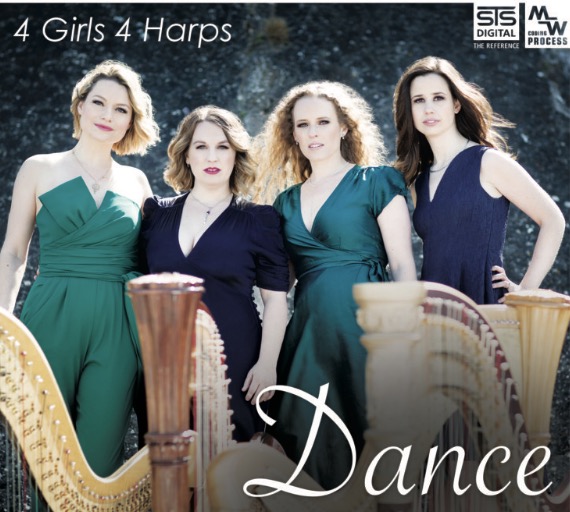 4 Girls 4 Harps: Dance (STS Digital)
Yes, 4 Girls 4 Harps is a harp quartet. Part of me ponders the logistics how such a group functions. It must be fiendish keeping the four instruments in tune, and the transport arrangements can't be straightforward either. This third recorded outing for the group is a sequence of winning transcriptions made by members Harriet Adie and Eleanor Turner, and it's to their credit that things never sound too sickly. They can lay on the charm when required (the opening of Borodin's Polovtsian Dances is a fine example), but there's grit in skilled, percussive arrangements of Prokofiev's Montagues and Capulets (complete with what sounds like foot stamps and hand claps) and the nutty polka from Shostakovich's Jazz Suite No 1.
The Grand Waltz from Prokofiev's Cinderella almost plays itself, and there are three idiomatic takes on numbers by de Falla. Best is the Miller's Dance from The Three Cornered Hat, Falla's arresting horn call split antiphonally between a pair of harps. The accelerando is electrifying. Two enjoyable Piazzolla numbers close the disc. Documentation is minimal, but no matter – this is an enjoyable compilation.
This fastidious and self-critical composer beavered away for decades before finding his voice
Explore topics
Share this article