theartsdesk at the Brecon Baroque Festival |

reviews, news & interviews
theartsdesk at the Brecon Baroque Festival
theartsdesk at the Brecon Baroque Festival
Bach amid the Welsh hills, counterpoint in excelsis
Rachel Podger and Brecon Baroque
The city of Brecon (county town of former Brecknockshire, now lost in the spurious and far-flung county of Powys) is a long way from Leipzig and on the face of it has little in common with the home of Bach and the native city of Wagner.
But once a year for the past decade this rainy, hill-girt metropolis on the upper reaches of the River Usk has played host to a festival of Baroque music, and particularly Bach, that would match pretty well anything likely to be offered in the Thomaskirche.
Its chief organiser, the violinist Rachel Podger, is both a local figure and a national treasure. Her face smiles out of the programme, and her playing is an image of the joyful and athletic spirit of Baroque music. But there is nothing frivolous about her programming.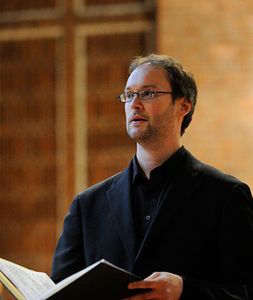 Last year she and her team gave – among much else – a fascinating account of the Musical Offering, the earlier of Bach's two intensive explorations of the farther shores of contrapuntal technique; this year it was the turn of the other exploration, The Art of Fugue, a masterpiece that encapsulates the composer's genius for turning dry polyphony into a kind of seraphic beauty – music of the cerebral angels, if there's any such thing on this sublunary globe. And by way of preparation for this very serious matter, the festival opened with the darker and more peremptory of Bach's two great Passion settings, the St John, given to a packed house in Brecon's small but exquisite Gothic cathedral.
Every time I hear the St John Passion, I wonder how it can possibly have sounded in the Thomaskirche in 1724. Those fiendish arias with their elaborate ornamentation and angular vocal lines – decried as operatic by the earnest Leipzig Lutherans; those tricky instrumental solos and perilous dialogue choruses: did they go smoothly or live dangerously under Bach's direction (presumably from the organ continuo)? How many soloists did he deploy? We, for instance, expect a tenor aria-soloist separate from the Evangelist and possibly as many as three bass soloists, for Jesus, Pilate etc. and the arias. The Leipzig opera house had recently closed down, so did they bus in singers from the Dresden or Hamburg operas? Or simply use voices from the choir, struggling, surely, with Bach's merciless coloratura?
Brecon compromised in a way, but not on quality. The German tenor Nils Giebelhausen (pictured above right) combined the Evangelist and arias without a tremor, migrating between the pulpit and the front platform, and switching style with consummate fluency. Giles Underwood dramatized Pilate as if he had actually materialised on the platform ("Ecce homo," indeed), but adapted nicely to the moving bass arioso, "Betrachte, meine Seel'", and to those vivid dialogues where he urges the bewildered chorus to hasten to Golgotha then joins them in their plea to the crucified Christ to bring us all to Heaven.
Only the soprano, Alison Hill, and alto, Robin Blaze, were confined to their arias (though Blaze, frustrated perhaps, also joined in the final chorus): both so good that one waited eagerly for their reappearances, strictly rationed by Bach. Meanwhile, Nicholas Gedge occupied his solitary Calvary on the other side of the platform, singing Jesus with great dignity and beauty of tone.
Mark Duthie, the cathedral's organist and choirmaster, conducted the choral movements, looking oddly functional, like the choir in red cassock and white ruff, and evaporating discreetly during the arias and narration. But the performance owed a lot to his firm, confident handling. Here and there, perhaps, the functionality leaked into the music. One expects brisk tempi these days in Baroque music, but not as a duty. The final chorus, "Ruht voll" is a lullaby, not a minuet, and needs a sense of profound repose that was lacking here. Once or twice elsewhere I felt push becoming shove, with a little too much sense of the resulting difficulties, though to be fair they were always met.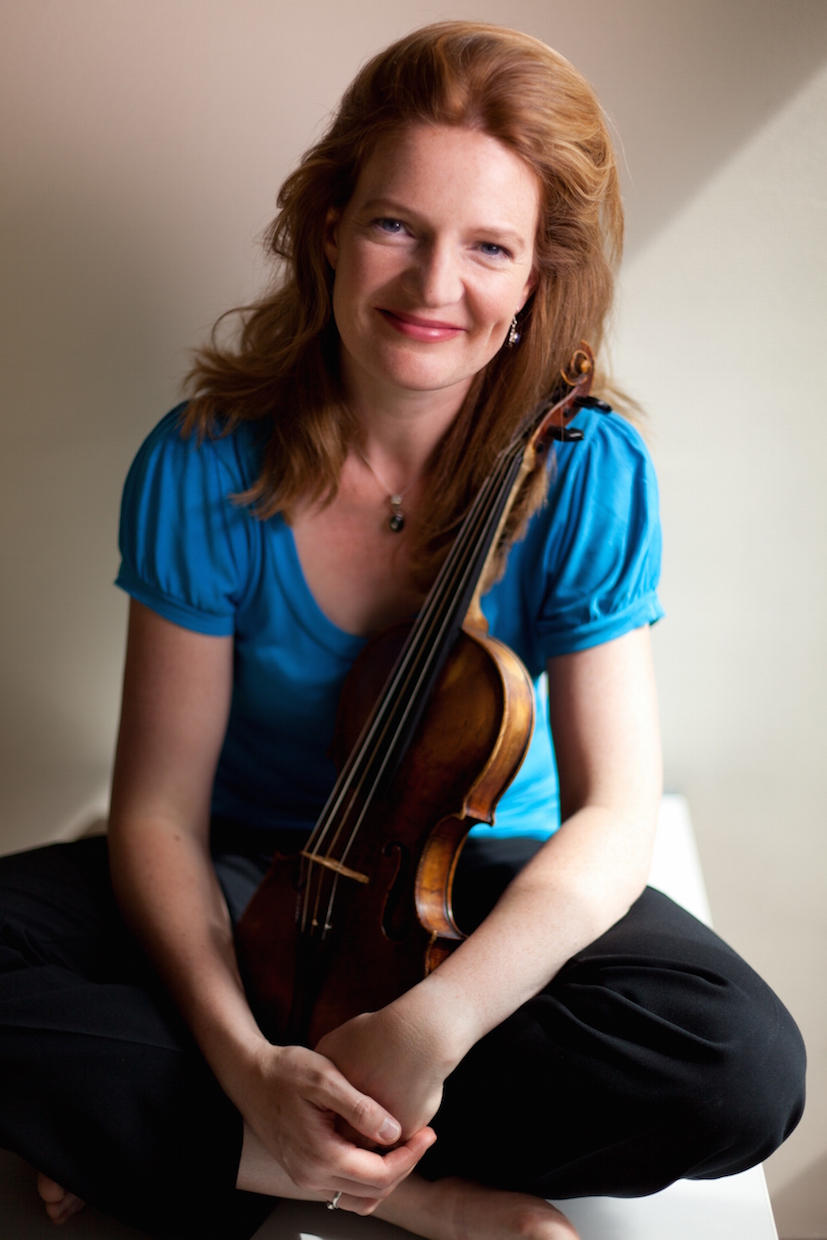 The instrumental playing was consistently excellent, and my only other grumble would be that the balance was too much in the orchestra's favour, with the excellent cathedral choir somewhere away behind them. But Gothic arches and aisles are intractable bullies, and I confess I have no alternative geography to suggest.
The Art of Fugue, in the town's Theatr Brycheiniog next to the canal lock, was an altogether different affair: a Baroque string quartet and a harpsichord alone on a wide platform with some of the most concentrated, least demonstrative music ever written. Here, spatial issues lost their meaning. The music and its method became for two hours the whole world, a Jules Verne voyage to the centre of the mind: the most beautiful thing on Earth or the most tedious, depending on your own mental cast. No difficulty guessing which it was for this audience, who seemed to follow every turn of the performance, with supreme willingness, if not supreme comprehension.
Nobody has ever agreed what instrument or instruments The Art of Fugue was composed for, how fast or loud it should be played, or even whether Bach – who left it unfinished – expected it to be played as an entity, or at all. In one sense it's purely Platonic music (though Plato would certainly have banned it). Yet it performs well. Mostly it lies as written for four strings, with only a few notes falling outside their respective ranges. As played here with dazzling refinement by Rachel Podger (pictured above left), Johannes Pramsohler, Jane Rogers and Alison McGillivray, it made cool polyphony into an object of exquisite expressive precision, brilliant without ostentation, nuance confined to the flick of a bow or the shape of a phrase.
Marcin Swatkiewicz, who mostly played continuo, gave a couple of movements as harpsichord solos, and in a noticeably individual manner, with what the French call notes inégales. Perhaps Bach would have played it this way. It hardly matters. The whole point about this great work is that it can accommodate a hundred ways of thinking and playing, and in the end dismiss them all, whereas the B minor orchestral suite, played by the flautist Katy Bircher with the ensemble as a programmed encore, lives for performance, especially one as lithe and sparkling as this.
How to suture the loose ends of the final Contrapunctus in The Art of Fugue? Bach walked away from it one day, and never came back, leaving it like some musical Marie Celeste, the counterpoint still warm. There have been many completions and some fantasy extensions, but Brecon Baroque opted to end as Bach did, adding a simple cadence and leaving the final B-A-C-Hs afloat in the ether. Here, as Toscanini said at the premiere of Puccini's Turandot, the master laid down his pen. Anything else would be an impertinence.
Bach's masterpiece turns dry polyphony into seraphic beauty – music of the cerebral angels
rating
Explore topics
Share this article