Classical CDs Weekly: Mahler, Saint-Saëns, Danish National Vocal Ensemble |

reviews, news & interviews
Classical CDs Weekly: Mahler, Saint-Saëns, Danish National Vocal Ensemble
Classical CDs Weekly: Mahler, Saint-Saëns, Danish National Vocal Ensemble
Romantic orchestral music and Danish songs
Saturday, 16 February 2019
Goodbye to Berlin: Sir Simon Rattle revisits Mahler 6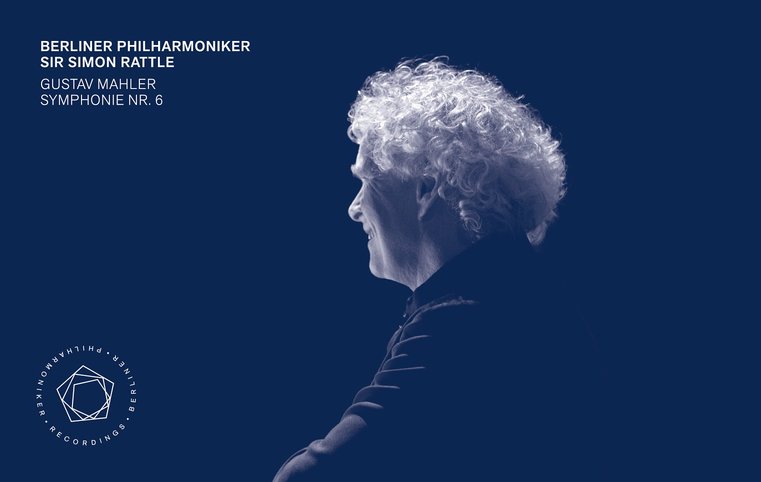 Mahler: Symphony No 6 Berlin Philharmonic Orchestra/Sir Simon Rattle (Berliner Philharmoniker Recordings)
This lavish box set documents Sir Simon Rattle's final appearance as the Berlin Philharmonic's principal conductor: his performance of Mahler's Sixth last June was streamed live to cinemas around the world, and it's also available on the orchestra's Digital Concert Hall. Cannily, this release couples it with Rattle's Berlin debut back in November 1987, conducting the same work. The two performances are remarkably consistent. Maybe there's a greater sense of terror, of risk in the earlier one, possibly a reflection of Rattle's nerves when facing these players for the first time. A source in the orchestra told me that the players genuinely felt that Rattle was a special talent, and the performance does carry a potent charge. The first movement's pastoral reverie is heart-stopping, as is the Andante, Rattle's flowing tempo preventing any hint of gloopiness. Comparing the orchestral sound in the two readings doesn't reveal too many differences. The earlier one is a little softer-grained, the later sharper and cleaner rhythmically. The final A minor chord is chillier in 2018. What hasn't changed is Rattle's ability to maintain the tension in this vast, 30-minute movement: it's compelling in both readings. Though I marginally prefer his underrated studio recording with the CBSO, a wonderfully dark, craggy reading, weightier than either of the Berlin concerts.
The Blu-ray extras are great. Eric Schultz's documentary about the Rattle era is enjoyable, and hints at the occasionally fraught relationship between conductor and musicians. Rattle confesses that his relationship with them improved massively once he'd handed in his notice, and seeing how warmly some of the players recall working with him is touching. Rattle's own introduction to the symphony is persuasive, and I'm on the verge of believing that playing the Andante second actually does make sense. Watching the filmed concert brings additional pleasures, especially when one of the percussionists wields a mallet straight out of a Tex Avery cartoon. The recorded sound has plenty of oomph.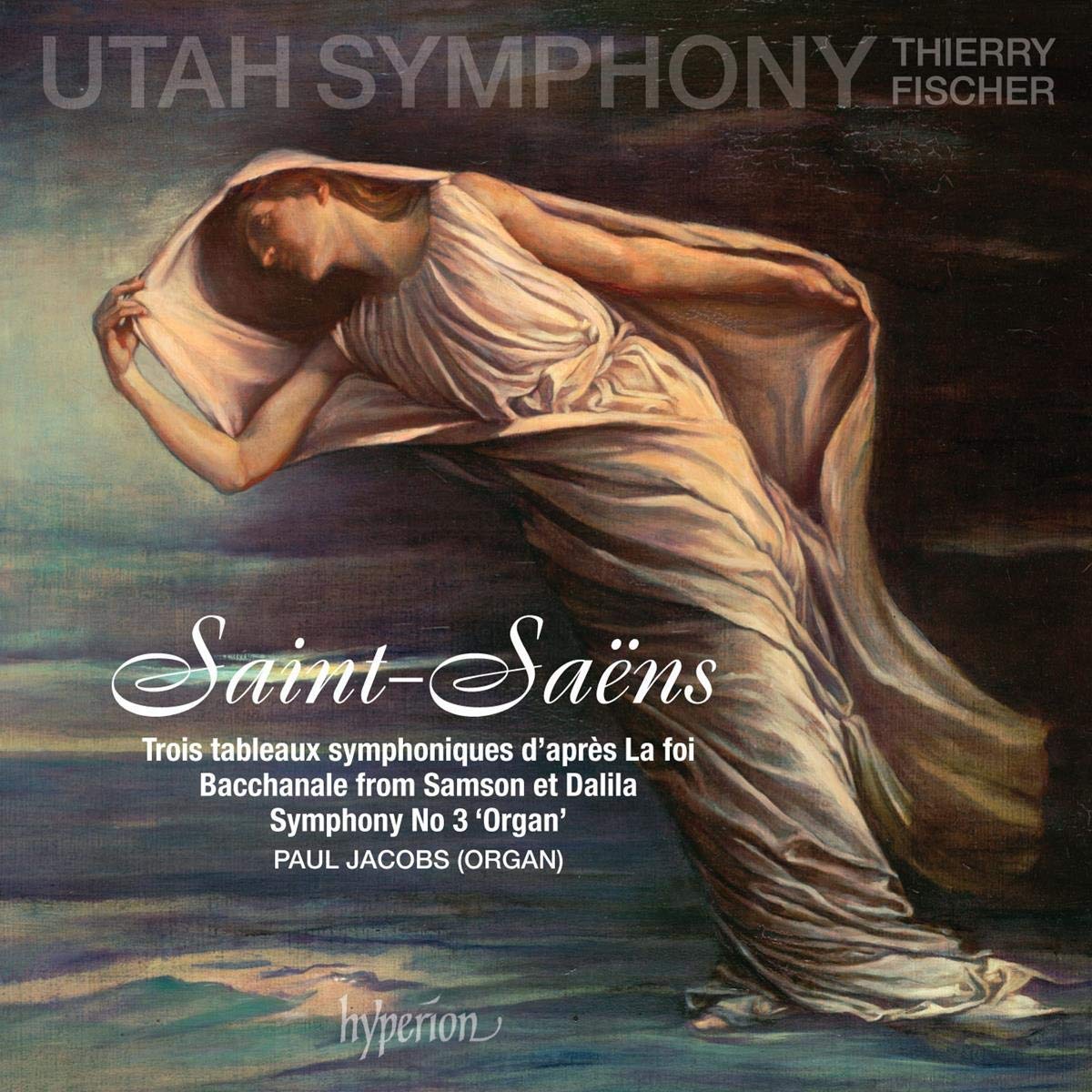 Saint-Saëns: Trois tableaux symphoniques, Bacchanale, Symphony No 3 Utah Symphony/Thierry Fischer, with Paul Jacobs (organ) (Hyperion)
Hyperion's Simon Perry insisted that a sceptical Thierry Fischer included Saint-Saens' rarely heard Trois tableaux symphoniques d'après La foi on this disc. Fischer and his game Utah Symphony played through the work and were instantly smitten. You will be too. Saint-Saëns remains criminally underrated, remembered for just a handful of works. Who'd have guessed that he wrote the first known film score, 1908's L'assassinat du duc de Guise, or that he attended the premiere of Stravinsky's Rite and was active until his death in 1921? The Tableaux symphoniques were based on incidental music commissioned in 1909 for a play set in Ancient Egypt. Which gave Saint-Saëns the chance to incorporate tunes he'd collected during several Egyptian trips, though he accepted that after the premiere of Strauss's Salome his music wouldn't be seen as particularly radical. No matter – ear-tickling moments abound in this three-movement, 30-minute work. Like the tinkling percussion eight minutes into the first tableau, or the shimmering heat haze which opens the second. If you're bored by Scheherazade, try this. And what a close: an insidiously memorable string tune leading to an apotheosis which is pure Hollywood. It's unmissable.
We also get the noisy Bacchanale from the opera Samson et Dalila, superbly played by Fischer's orchestra. Plus the Symphony No 3, one of the great late romantic symphonies. I'm continually struck by the work's quirkiness: how much the Allegro moderato's theme sounds like Schubert 8, and what fun Saint-Saëns has with his piano duo. How cleverly constructed the closing pages are, the acceleration achieved as the music is metrically slowing down. Organist Paul Jacobs is nicely integrated into the sound picture, and Fischer wisely keeps things moving. Highly enjoyable, but you really need this for the Trois tableaux.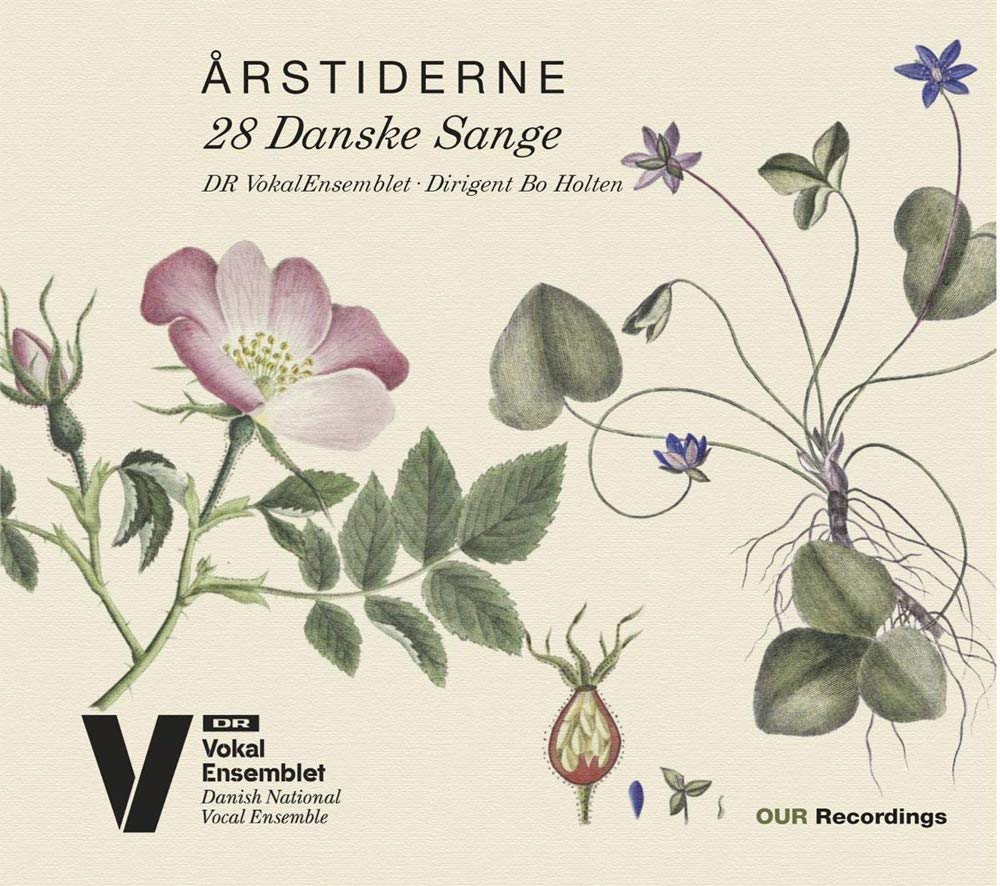 Årstiderne: 28 Danske Sange DR VokalEnsemblet/Bo Holten (OUR Recordings)
Bo Holton ascribes Denmark's rich heritage of national songs to the country's lack of indigenous folksong. Plus the fact that the 19th century saw Denmark reduced both in size and influence, prompting the expression of national character through poetry and music. The first "Hojskole" opened in the 1870s, in essence an institution "where peasants and the poorly educated could supplement their scant knowledge of… everything," and a place where communal singing was a key part of the curriculum. A famous songbook was published in 1922, Carl Nielsen among the contributors, and the Danish amateur choral tradition survives to this day. Denmark is regularly rated among the world's happier countries and listening to this disc may make you want to up sticks and settle there before the end of next month. The 28 songs collected on this delectable disc are delightful, each one an expression of uncomplicated joy.
The handful of Nielsen numbers demonstrate his genius in smaller forms: "Se dig ud en sommerdag" and "Hvor sødt I sommer-aftenstunden" are rich in melody and beautifully harmonised. The songs are grouped according to season. I returned most often to the winter sequence. Lisbet Torp's "Vintertid" and Jeppe Aakjær's "Spurven sidder stum bag kvist" (the latter including a lovely, unforced solo from soprano Malene Nordtorp) demand repeated listenings, and Aakjær also contributes a jaunty snow-themed number. The a capella singing, from Bo Holton's Danish National Vocal Ensemble, is consistently gorgeous. Translations are readily available on the label's website, and the booklet is decorated with illustrations from the Danish national botanical atlas. An unassuming treat.
One of the percussionists wields a mallet straight out of a Tex Avery cartoon
Share this article