Classical CDs Weekly: Harald Genzmer, Mendelssohn, Nicholas Phan
Classical CDs Weekly: Harald Genzmer, Mendelssohn, Nicholas Phan
Early German electronica, teenage chamber music and stories told through song
Sounds from another planet: Peter Pichler and his mixture trautonium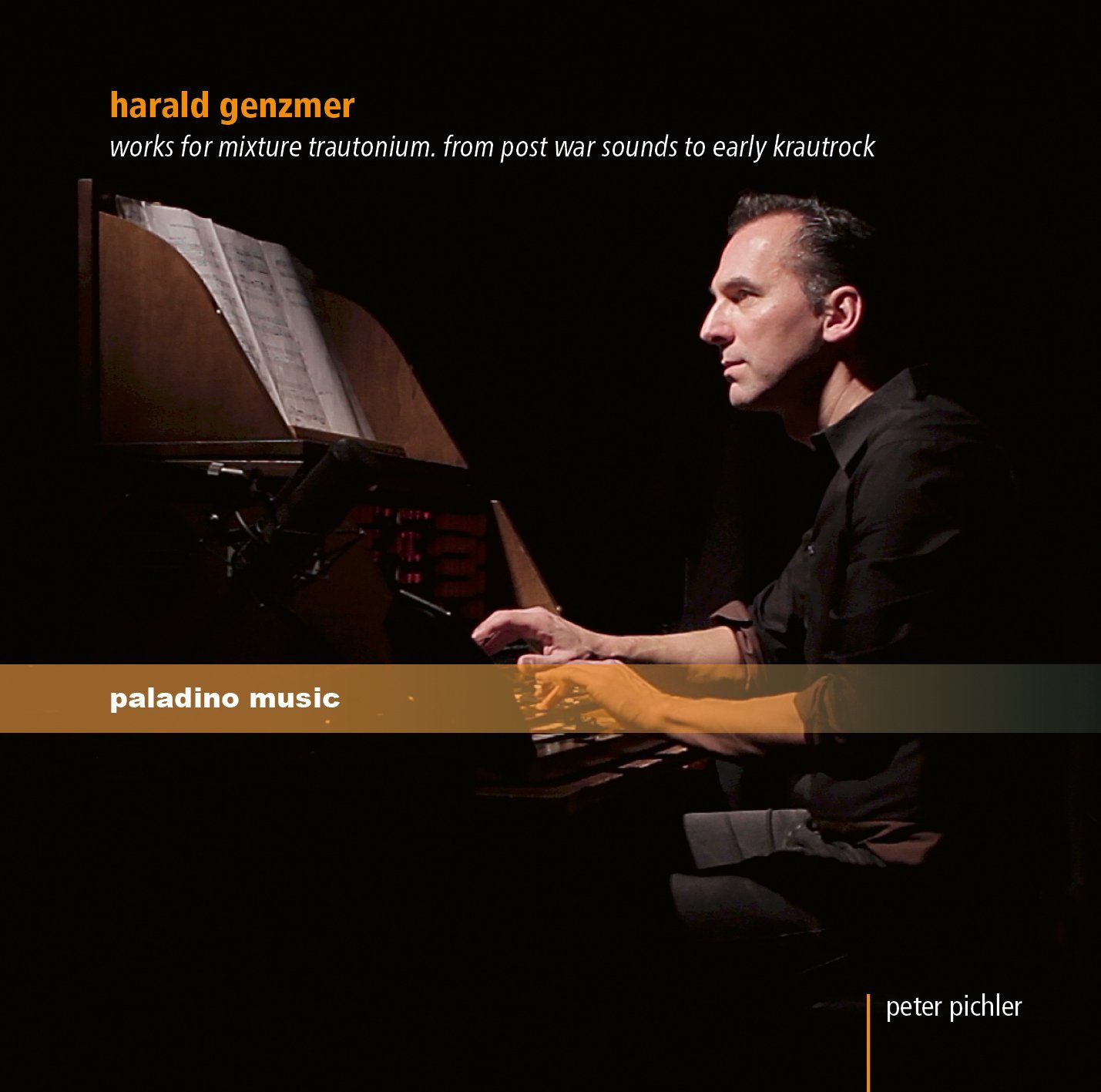 Harald Genzmer: Music for Trautonium Peter Pichler (mixture trautonium) (Paladino Music)
The trautonium is described here as "the instrument of a lone man". In this case, one Oskar Sala, who spent his long musical life associated with this extraordinary, temperamental electronic beast. The size of a small garden shed, it was developed in the late 1920s by Friedrich Trautwein, with Sala key to the instrument's future development. The technical details listed are mind-boggling and beyond my feeble comprehension: there's talk of Kipp generators, thyraton tubes and artistic formants. But, if you're fond of the Theremin's seductive swoon, or the whoop of an Ondes Martenot, the trautonium will definitely be your bag. There's one buried deep in the soundtrack to Hitchcock's The Birds, and Sala used a trautonium to simulate bell sounds for postwar Bayreuth performances of Parsifal. Agnes Obel included one on her most recent album. That we can still hear it is largely down to the enthusiasm of Peter Pichler, who heard a trautonium on a film score in the 1990s, tracked down the elderly Sala and learned to play it, eventually commissioning a new instrument.
This disc consists entirely of music written for the instrument by Harald Genzmer, a Hindemith pupil who met Sala in the 1930s and survived, improbably, until 2007. His Concerto for mixture trautonium and orchestra is a real find, the neoclassical orchestral stylings set against deliciously weird trautonium sonorities. Two compact sonatas with piano accompaniment share a similar mood, the clean piano lines a brilliant foil to some of the most engaging electronic sounds you've never heard before. Low tones have a bassoon-like fruitiness, and the squeakier higher notes never grate. This should really come with a matching DVD; you're desperate to see how this instrument is played. Strangest is Genzler's Suite des Danses pour Instruments Électroniques, enormously enjoyable and bursting at the seams with indescribably odd sounds. Sombre packaging might suggest that we're in for a gruelling listening experience. Nothing could be further from the truth – this is a joyous disc and a perfect introduction to an electronic instrument with soul.
Mendelssohn: Violin Concerto, Octet Liza Ferschtman (violin), Het Gelders Orkest/Kees Bakels (Challenge Classics)
Let's start with the coupling: Mendelssohn's Octet is a jaw-droppingly brilliant work, all the more so in coming from a precocious teenage composer. This live reading, the ensemble led by violinist Liza Ferschtman, is a striking one. Largely because these players make the Octet sound like teenage music. Full of abrupt mood swings, petulant outbursts and gushing displays of affection. All enormously involving, the opening phrase's swell distinctly hormonal. You worry that these players peak a little too soon, but there's method behind the madness, the build-up to the ecstatic recapitulation nicely judged. The Andante offers some respite before the unhinged exuberance of the last two movements, the cellos outstanding in the finale's opening scramble. All enormous fun; a mood-enhancing drug with no side effects.
Mendelssohn's Violin Concerto is more familiar fare, but it's no less good for that. It's easy to overlook the concerto's novel features – the absence of an extended opening tutti, or the fully written-out cadenza. Ferschtman's studio reading is persuasive, beginning in understated fashion but quickly growing in intensity. Kees Bakels is a sympathetic accompanist, alert to every subtle gear change. All concerned deliver a delectable, gossamer finale. Very good indeed, but the Octet is the main attraction.
Gods & Monsters Nicholas Phan (tenor), Myra Huang (piano) (Avie)
The inspiration for tenor Nicholas Phan's latest anthology was the challenge of performing songs to primary age children, and wrestling with the problem of how to hold their attention – if you're just five, "even a two-minute song can feel like an eternity." Prompting a focus on the ability of songs to tell stories, this collection is organised into four sets of songs touching on Greek mythology, knights and kings, "scary creatures of the night" and fairy tales. It works well: as with Johannes Prahmsohler's Barocco colouring book, I tested several of Phan's songs on eight-year-olds who followed the translated texts, and they didn't once run for the hills. There are so many jewels here. Like Schubert's Der Sänger, the tale of an intinerant musician visiting a king, and two numbers from Mahler's Das Knaben Wunderhorn. Wo die Schönen Trompeten blasen is outstanding, made so by Phan's impeccable diction and pianist Myra Huang's deft characterisation.
Schubert's Der Zwerg chills, and there's an entertaining snippet of Mendelssohn in the form of his Hexenlied. The Fairy Tales sequence features three wonderfully offbeat numbers by Hugo Wolf, with Der Rattenfänger a standout. Closing proceedings on a calmer note is Brahms's beautiful Sandmännchen, where Phan's sheer sensitivity is a delight. An absorbing recital disc, and an ideal introduction to the joys of lieder. Beautifully recorded, with full texts and translations provided.
There's talk of Kipp generators, thyraton tubes and artistic formants
Explore topics
Share this article