Classical CDs Weekly: Erik Chisholm, Marcus Paus, Maria & Nathalia Milstein |

reviews, news & interviews
Classical CDs Weekly: Erik Chisholm, Marcus Paus, Maria & Nathalia Milstein
Classical CDs Weekly: Erik Chisholm, Marcus Paus, Maria & Nathalia Milstein
Glaswegian modernism, Norwegian contemporary music and a non-existent violin sonata
Saturday, 04 November 2017
The versatile Marcus Paus at work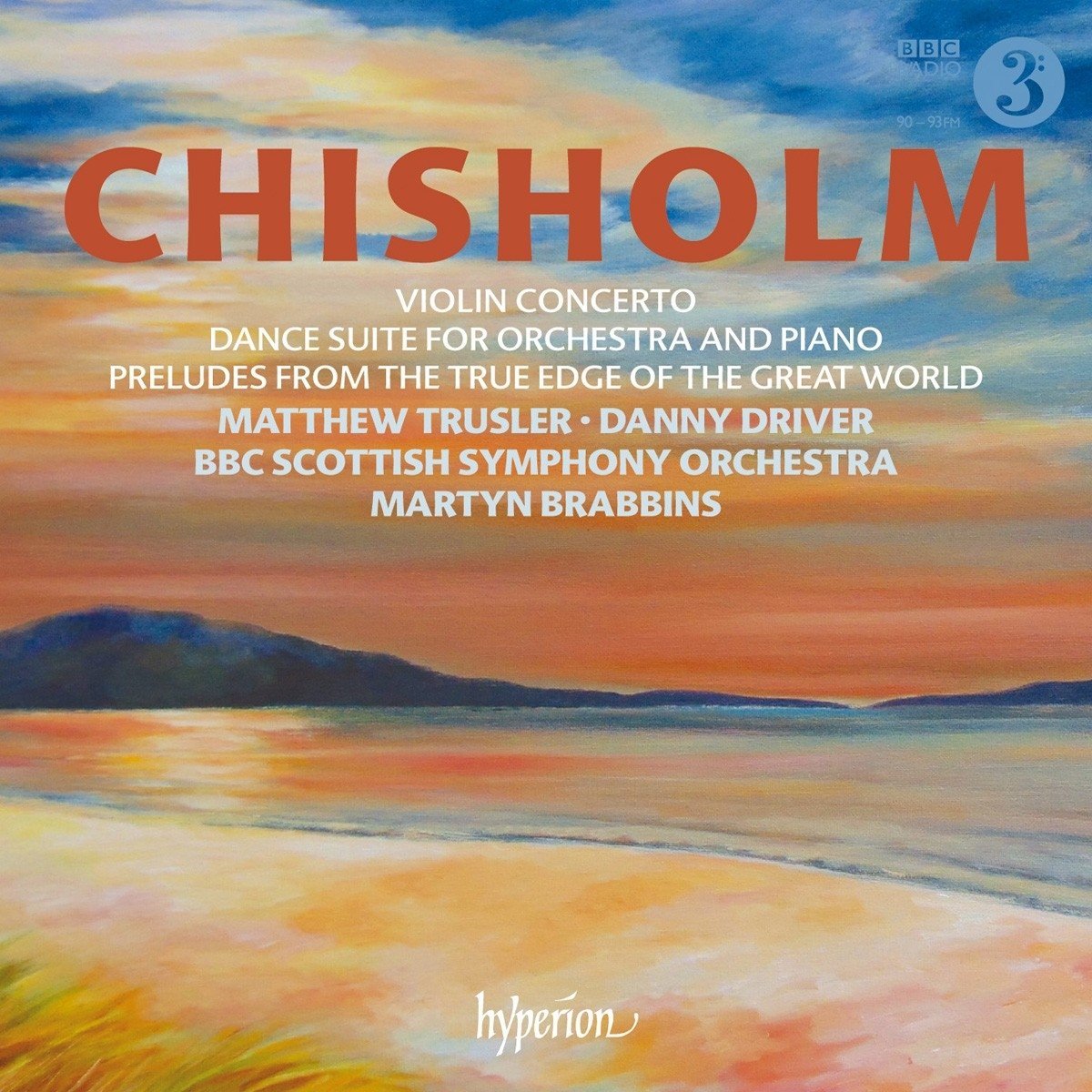 Erik Chisholm: Violin Concerto, Dance Suite for orchestra and piano, From the True Edge of the Great World Matthew Driver (violin), Danny Driver (piano), BBC Scottish Symphony Orchestra/Martyn Brabbins (Hyperion)
Erik Chisholm's improbable career took him from Glasgow to Cape Town, passing through India en route. John Purser's sleeve note describes Chisholm's craggy idiom as encompassing Asian and Highland influences. It's a heady mixture, as uncompromising as you'd expect from a composer-pianist who worked with Bartók and Hindemith, and who gallantly tried to convert Glaswegian audiences to the modernist cause. Chisholm's posting to India during World War Two led him to discover Hindustani music, and he secured a post-war position at the University of Cape Town until his death in 1964. That he's slipped under the radar is a little baffling: this is ear-stretching, colourful music. Chisholm's 1950 violin concerto is a large-scale four-movement work, the first section's slithery passacaglia theme derived from a Hindustani rag. There's a pungent, violent scherzo before an astonishing "Aria in modo Sohani" which makes more overt use of Indian music. Chisholm closes proceedings with an exultant stomp. It's genuinely like nothing else you'll have heard, played with gutsy eloquence by Matthew Trusler. He's accompanied by the ever-versatile Martyn Brabbins's BBC Scottish players, collectively relishing Chisholm's sharp edges.
Easier on the ear are three orchestrated piano preludes from the early 1940s, assembled as From the True Edge of the World. They're brilliantly descriptive and irresistibly catchy. More striking is Chisholm's 1932 Dance Suite for piano and orchestra, the opening number an exuberant, dissonant Scottish reel. The second movement's bagpipe figurations ring out over eerie, Ivesian string harmonies. The rowdy final dances are terrific, dispatched with steely relish by Danny Driver. Chisholm deserves a revival. Buy this disc and discover why.
Marcus Paus Odes & Elegies – concertante and solo works Various artists (Sheva Contemporary)
Begin with the young Norwegian composer Marcus Paus's five Marble Songs, for no other reason than that they're written for solo oboe d'amore, an instrument we really should hear more from. They were composed in response to the luminous white sculptures of Håkon Anton Fagerås, prompting music of plain, unadorned beauty. Pau's A Portrait of Zhou is utterly different, a short concertino for flute and orchestra adapted from a Chinese-themed ballet score. Paus admits that this colourful, cinematic piece was informed by his fondness for 1980s martial arts films. What we hear is stylistically anonymous but impossible to dislike. You suspect that we're hearing Paus's true voice in pieces like Shostakovich in Memoriam. Described as a "brooding meditation on the note D", it was originally the opening movement from the composer's first symphony: a stark, static rumination based on Shostakovich's DSCH motif. What it lacks in momentum it more than makes up in atmosphere, the solo cello part beautifully rendered by Ole Eirik Ree.
The short violin solo Vita was commissioned to be recorded at a famous Oslo mausoleum, though the resonant acoustic didn't allow for a satisfactory performance ("what was intended as a four-minute piece became an eight-minute one"); this recording, made by Bjarne Magnus Jensen, was taped in a friendlier studio acoustic. Henning Kraggerud's recording of Paus's Love's Last Rites with the wonderful Arctic Chamber Orchestra is taken from the work's first performance and the sound is occasionally a little dim. But the actual music is fabulous, a bittersweet, romantic outpouring which is worth the disc price on its own. Recommended.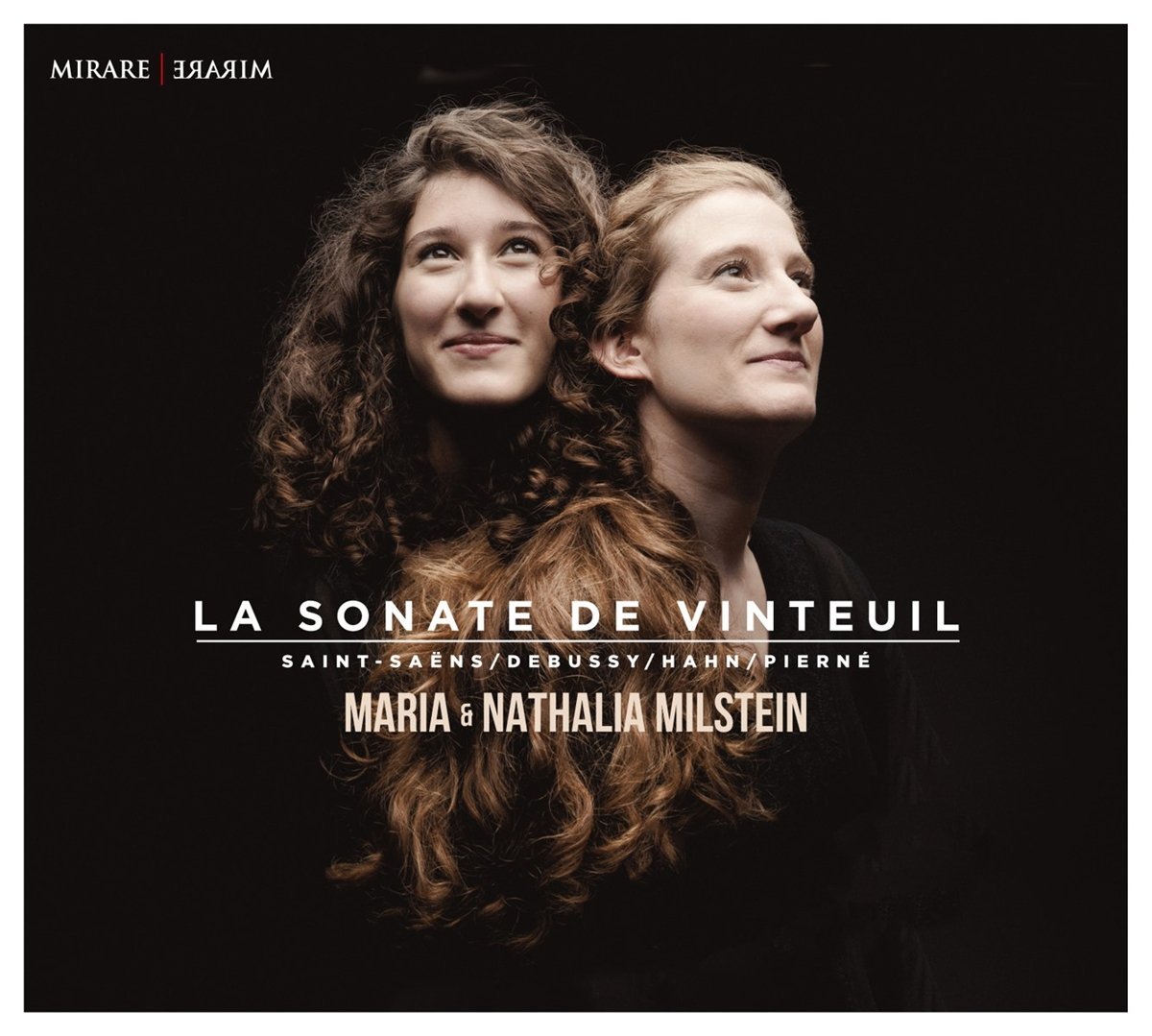 La sonate de Vinteuil – music by Debussy, Hahn, Pierné and Saint-Saëns Maria & Nathalia Milstein (Mirare)
We don't even know poor Vinteuil's first name. But he did compose a septet, and a famous violin sonata which no one's ever heard. Vinteuil's problem was a corporeal one; he's a fictional musician who only existed within the pages of Proust's In Search of Lost Time. Its first volume includes a famous sequence where Charles Swann is overcome while listening to the sonata's slow movement, a "little phrase" prompting madeleine-like after-effects. Great writers rarely describe music well, but Proust knew his oignons, managing to encapsulate exactly how it feels to be hooked and dragged in while listening. Predictably, the model for Vinteuil's sonata has long been a subject for debate. Me, I'm happy to accept that Proust made the whole thing up, but sonatas by Franck and Saint-Saëns have long been front-runners. Sisters Maria (violin) and Nathalia Milstein (piano) believe that an obscure 1900 work by Gabriel Pierné is the best fit. It is an enchanting work: there's a passage two minutes into the piece which should provoke whoops of delight. That said, it feels at times more like accomplished salon music than a grand statement. The Milsteins give it their all, especially in the rapt slow movement.
They also perform Saint-Saëns' better-known Sonata No 1, injecting a real sense of fun into the two fast movements which conclude the work. Debussy's valedictory Violin Sonata was written too late (1917) to be a contender, but it's a beautiful, restrained piece and handsomely performed here. As fillers, we get violin and piano transcriptions of two songs by Proust's one-time lover Reynaldo Hahn. A charmer of a disc. Brew a pot of lime tea. Dip those madeleines. Enjoy.
Great writers rarely describe music well
Explore topics
Share this article