Classical CDs Weekly: Brahms, Sibelius, Thomas Wilson |

reviews, news & interviews
Classical CDs Weekly: Brahms, Sibelius, Thomas Wilson
Classical CDs Weekly: Brahms, Sibelius, Thomas Wilson
Brahms with period pianos, Sibelius from Watford and a pair of Scottish symphonies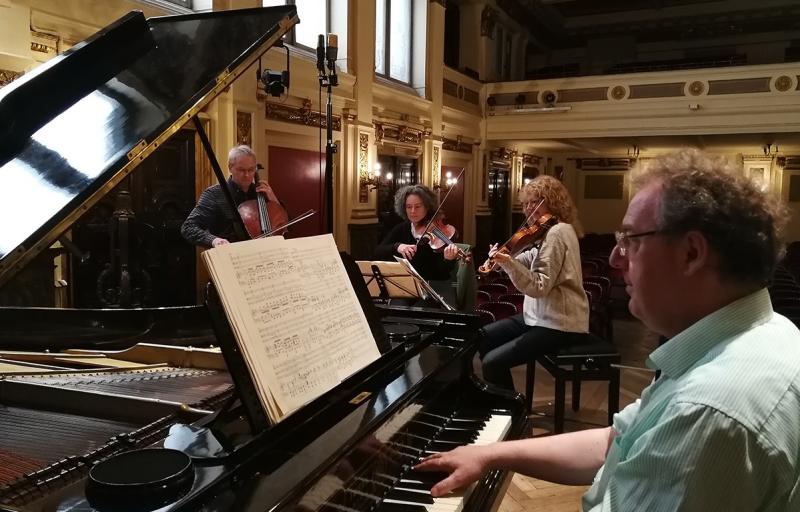 Volatile Brahms from the Primrose Piano Quartet
Brahms: The Piano Quartets The Primrose Piano Quartet (Meridian)
Schoenberg complained that performances of Brahms's G minor Piano Quartet never pleased him ("the better the pianist, the louder he plays and you hear nothing from the strings"). You suspect that he'd have approved of this recording, the Primrose Piano Quartet's John Thwaites using an 1870 Viennese piano made by Johann Streicher. Brahms owned and loved an identical instrument. Plus, the other players use gut strings, easier to balance against a lighter-toned keyboard. This is a thrilling, volatile performance: historically informed performance needn't mean coldness of tone and slavish adherence to metronome markings. This set was taped in conjunction with a symposium on Brahms performance held last year at the Royal Birmingham Conservatoire, the players decanting to Vienna for the sessions. Schoenberg's (admittedly compelling) orchestral transcription does smooth over the music's sharp edges, the Primrose version more anguished and emotional. The first movement's coda sounds pale and exhausted here, the allusions to popular music later in the work more startling. Thwaites's Streicher really does sound like a cimbalon in the finale. It's absorbing.
A mid-19th century Blüthner piano is used in the A major Piano Quartet, its brighter, clearer tone ideally suited to this sunnier music. I've rarely heard the slow movement sing so naturally as here, and the quartet's extrovert conclusion is winning. Turn to the third, C minor quartet and we're back in the shadows, Brahms suggesting to his publisher that the score's cover should "have a picture, namely a head with a pistol to it". Here we get an 1878 Ehrbar piano with a darkly sonorous and mellow bass. Crucially, Thwaites never overpowers his fellow musicians, this pithier, edgier work both lyrical and dramatic. I like the swing which the Primroses bring to the scherzo, and the quartet's sudden, inconclusive ending unsettles, as it should. An impressive achievement, the scholarship audibly enhancing the performances without dominating them. Impressive engineering, too.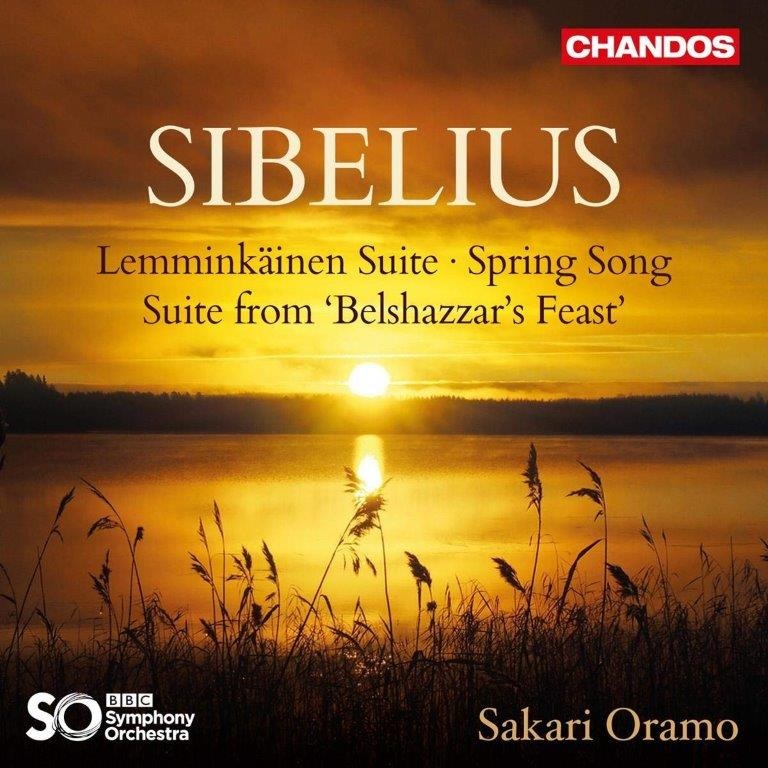 Sibelius: Lemminkäinen Suite, Spring Song, Suite from Belshazzar's Feast BBC Symphony Orchestra/Sakari Oramo (Chandos)
What we actually call Sibelius's Lemminkäinen Suite isn't set in stone, this large-scale early work often called "Four Legends for Orchestra". There's also the ordering of the middle movements, Sibelius's eventual publication of the suite in 1954 (60 or so years after its composition) placing "The Swan of Tuonela" second. Sakari Oramo follows Sibelius's first thoughts and places it third, which makes sound musical sense. Conducted with conviction, the four pieces have a symphonic sweep, and hearing the whole cycle in a single sitting makes one realise how much superb material there is in the two less familiar movements. "Lemminkäinen and the Maidens of the Island" paints an unsavoury tale of sexual exploitation, but it's musically glorious in Oramo's hands. Those last two minutes are delicious here, radiant brass chords dissolving into soft echoes of the earlier dance music as Lemminkäinen sails away, Sibelius anticipating Janacek. "Lemminkäinen in Tuonela" is equally entertaining, the titular hero's resurrection touchingly depicted by Susan Monks' cello. There's a glorious cor anglais solo from Alison Teale in the better-known third section. And Oramo whips up a proper storm in the closing homeward journey, Sibelius cunningly accelerating whilst the music actually slows down. It's really good, and convincing as an additional Sibelius symphony.
Decent couplings, too: the early Spring Song a fruity, romantic wallow, Oramo's forces suitably overwhelming in the heavily scored final bars. Rarer and quirkier is the suite Sibelius extracted from music written in 1906 for a stage version of Belshazzar's Feast. It's difficult not to smile as the "Oriental Procession" wends its way, and I'd forgotten how oddly contemporary "Solitude" sounds. Chandos's production values do Oramo and the BBC Symphony Orchestra proud, the warm Watford Colosseum acoustic nicely captured. A winner.
Thomas Wilson: Symphonies 3 & 4 Royal Scottish National Orchestra/Rory Macdonald (Linn)
Though actually born in Colorado in 1927, composer Thomas Wilson became a proud Scot. Dubbed "the father of Scottish music", he was a prominent academic, teacher and administrator in Glasgow, described by a colleague as "a national treasure". I'd suggest starting with the last item on this exhilarating disc, Wilson's Carillon, composed for his home city's tenure as European City of Culture in 1990. Think of it as a Glaswegian take on Elgar's Cockaigne, encompassing economic depression, architectural heritage and eventual regeneration, much of the material based around a four-note motif drawn from the city's name. Wilson's music is uncompromising but readily accessible, his post-tonal language confidently deployed. If Carillon's blazing close doesn't set your pulse racing, this disc isn't for you. Rory Macdonald draws thrilling, punchy playing from the Royal Scottish National Orchestra.
Wilson claimed that everything he composed was symphonic, his pieces having "a broad, unhurried sweep, of unfolding grandness". Two of his symphonies are the main works here, both compelling single-movement structures. Premiered in 1979, No. 3's birth-to-death narrative is more cogent than that in Tippett's contemporaneous final symphony, Wilson's angular lyricism always gaining the upper hand. Wilson's 4th, the "Passeleth Tapestry", celebrates the 500th anniversary of the town of Paisley, the strident bell sounds at the start making for one of the most arresting symphonic openings you'll hear. Religious upheaval and industrialisation feature, though this phenomenally scored and structured music is strong enough to survive without a programme. Fascinating, and a startling introduction to a very individual voice. Linn's engineering is spectacular, Wilson's apocalyptic climaxes captured with no sense of strain.
Wilson's 4th celebrates the 500th anniversary of the town of Paisley, the strident bell sounds at the start making for one of the most arresting symphonic openings you'll hear
Explore topics
Share this article