Classical CDs Weekly: Borenstein, Satie, Tchaikovsky |

reviews, news & interviews
Classical CDs Weekly: Borenstein, Satie, Tchaikovsky
Classical CDs Weekly: Borenstein, Satie, Tchaikovsky
A soundtrack for juggling, Gallic eccentricity and the return of Pittsburgh's finest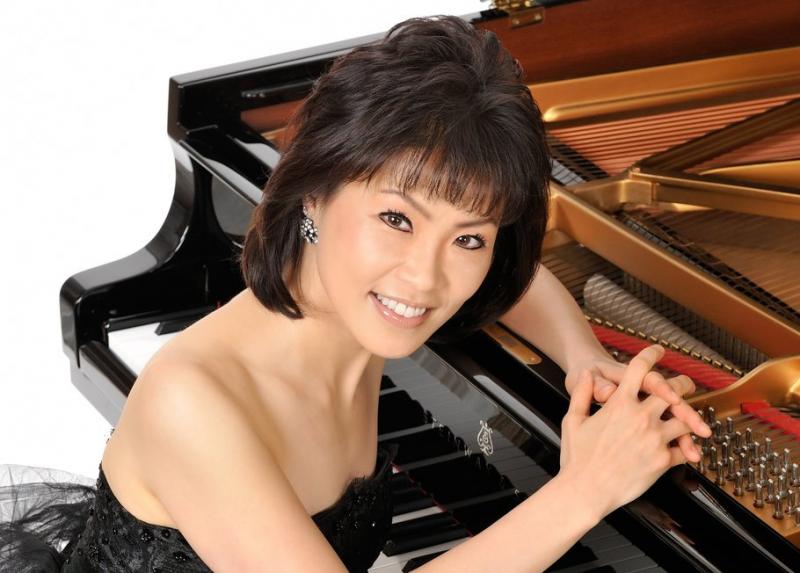 Noriko Ogawa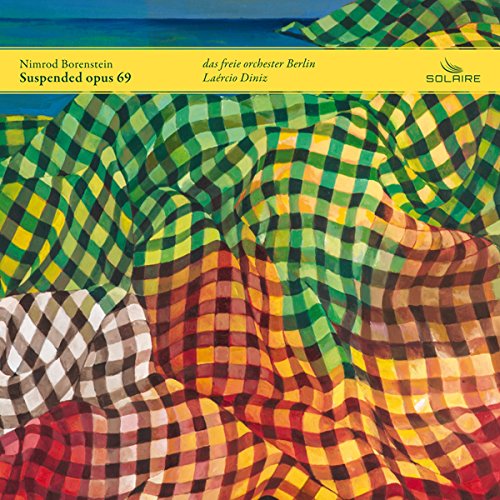 Nimrod Borenstein: Suspended opus 69 das freie orchester Berlin/Laércio Diniz (Solaire Records)
The splendidly monikered Nimrod Borenstein's Suspended opus 69 deserves our attention for being the soundtrack to a juggling performance, namely Gandini Juggling's 4x4 Ephemeral Architectures ("conceptualised as a piece of imaginary architecture and a fusion of the world of juggling and ballet"). Hmm. Fear not. Listen blind and what we hear sounds very much like a ballet score, its string writing looking back to Stravinsky's Apollo. As well to the pastoral English tradition – parts of it recall Britten and Tippett. Borenstein's transparent, athletic string writing is stunningly realised in this performance from Laércio Diniz's freie orchester Berlin. You hear this in the glorious third section, "Suspended", a dizzying blend of pastiche baroque ornamentation and glorious, singing lines. You hear everything, but the details never obscure the melody. "Stillness" is as static as the title suggests, the slow descending lines an affectionate backwards glance at Ives' The Unanswered Question.
Borenstein's sense of fun is infectious, the music moving effortlessly from sultry tango to breezy serenade. All is wrapped up with a waltz that's simultaneously affecting and curiously inconsequential. As incidental music goes, it's brilliant, and I'd recommend that the curious watch the trailer to the juggling ballet to see just how well the music fits the acrobatics. Beautifully recorded and luxuriously presented too.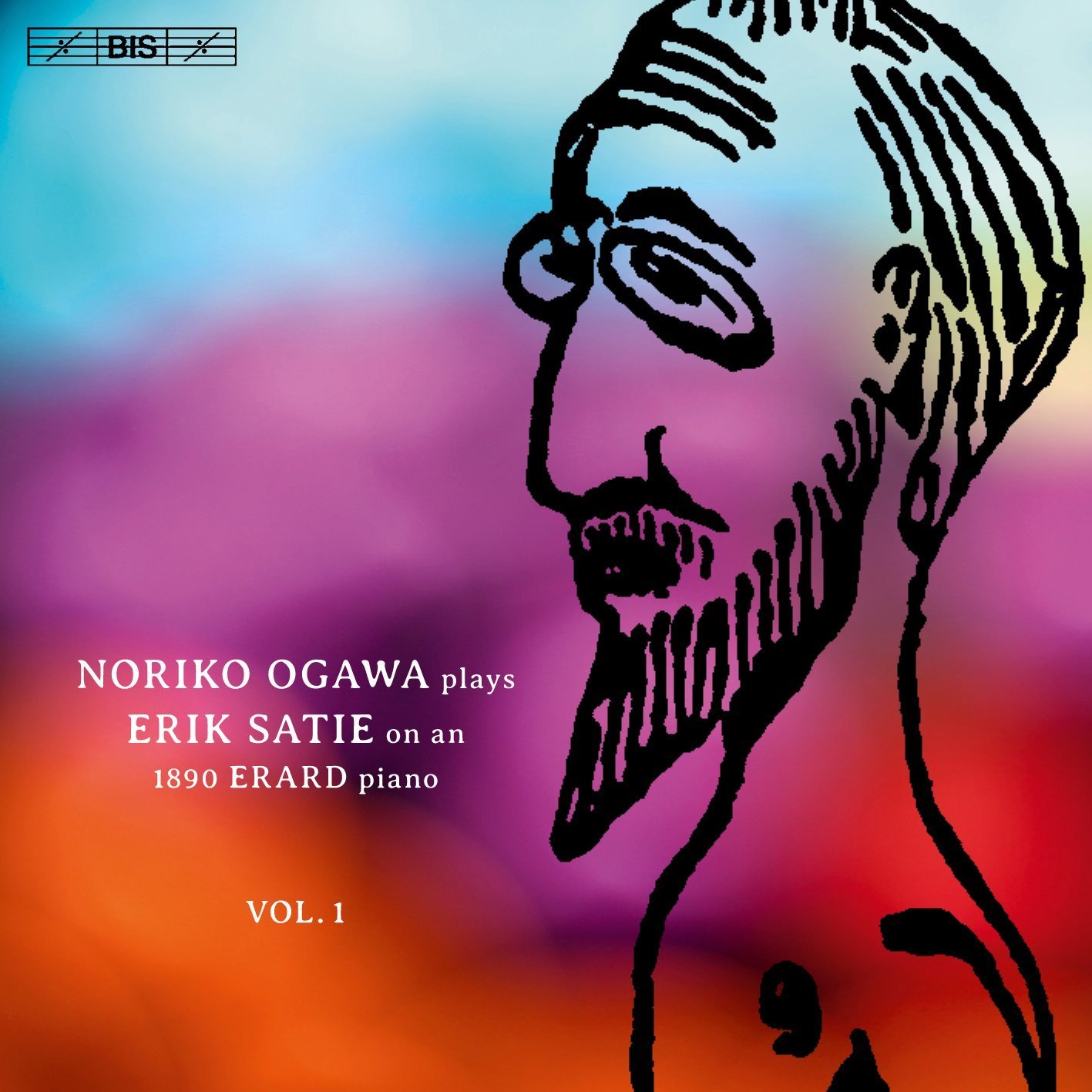 Satie: Piano Music Vol. 1 Noriko Ogawa (piano) (BIS)
Erik Satie was born 150 years ago, so expect to hear a lot of him this year. Do investigate an enthralling budget price Sony box which includes recordings of Satie's music played by the likes of Poulenc, as well as works by other composers he was acquainted with. But if you're starting a collection of the solo piano pieces, you should start here. You'd expect Noriko Ogawa to excel in this repertoire. And this disc's pleasures are enhanced by her playing on an Érard grand built in 1890, its transparent, light timbre stripping away the thick muddy varnish with which some pianists coat Satie's music. The flavours are more pungent and less bland – rich, homemade bouillon rather than Knorr stockpot. Ogawa gives us the complete Gnossiennes, the enigmatic seventh only rediscovered in 1986. The cakewalk Le Piccadilly is a proto-jazzy delight, played here with suitably crisp wit.
The joy of a compilation like this is losing oneself in the lesser-known miniatures, and you're continually reminded that Satie was a wiser, more knowledgeable character than he's often given credit for. Two of the Embryons Desséchés allude to Chopin and Beethoven. Translating some of these pieces' titles is nearly as enjoyable as listening to them. The three Chapitres tournés en tous sens are highlights, and it's difficult to resist the late Sonatine bureaucratic, the bright, clear lines anticipating the neoclassicism of Les Six. This is labelled as Vol. 1, so let's hope that Ogawa gives us a follow up soon. Satie's own self-portrait adorns the sleeve.
Tchaikovsky: Symphony No. 6, Dvořák: Rusalka Fantasy Pittsburgh Symphony Orchestra/Manfred Honeck (Reference)
Any new disc from this particular team is usually an event, and this one keeps up the trend. It's unusual to find a leading conductor (Ivan Fischer is another) who doesn't seem set on setting down complete cycles of everything. Manfred Honeck's discography is highly selective, and all the better for it. His lucid sleeve note warns against "exaggeration, excessiveness and impatience" in Tchaikovsky, though this performance is among the most exciting and emotionally charged I've heard. Honeck's careful handling of Tchaikovsky's dynamic markings pays enormous dividends. Some passages exist on the very edge of audibility (like the descending bassoon line in the first movement, here played on bass clarinet) and the ffff explosions will rattle your sash windows. There's a roaring bass trombone pedal at the close of the first movement's collapse which is as good as that on Mravinsky's old Soviet LP, and this is the only recording I know where you can really clearly hear the rasping stopped horns at the Finale's climax.
But the excellence of the playing and sound engineering never draws undue attention to itself; what's compelling is the intelligence and musicality of the performance. The first movement's lyrical second theme really sings, and the development section rises to terrifying heights. The middle movements aren't underplayed, and the march's stealthy build up is truly electrifying. Tchaikovsky's pitch-black ending is overwhelming.
Light relief of sorts comes in the form of a single-movement Rusalka Fantasy based on Dvořák's opera, assembled by Honeck and the Czech composer Tomás Ille. It works beautifully: the "Song to the Moon" transcribed idiomatically for solo violin, but this is more through-composed tone poem than pithy greatest hits selection. The opera's very distinctive Wagnerian flavour is undiluted. An outstanding disc, and not just for audiophiles.
Rich, home-made bouillon rather than Knorr stockpot
Explore topics
Share this article