Classical CDs Weekly: Bernstein, Bruckner, Schmitt |

reviews, news & interviews
Classical CDs Weekly: Bernstein, Bruckner, Schmitt
Classical CDs Weekly: Bernstein, Bruckner, Schmitt
Americana from Merseyside, plus Austrian sacred music and fascinating French rarities
Good at high volume: Christian Lindberg
Bernstein: On the Waterfront Royal Liverpool Philharmonic Orchestra/Christian Lindberg (BIS)
Bernstein: On the Waterfront Royal Liverpool Philharmonic Orchestra/Christian Lindberg (BIS)
There's much to enjoy in this Bernstein compilation, the first recorded collaboration between trombonist Christian Lindberg and the Royal Liverpool Philharmonic Orchestra. The playing is great, the recording sensational, one of those rare discs which sounds good played back at any volume (I'd suggest listening to it at a high level). The sleeve art is an endearing image of a geezerish Lindberg posing, er, on the waterfront. Fans will always cherish Bernstein's 1960s analogue recordings of his popular orchestral music. They still sound brilliant, the close-up sound and ferocious playing of the New York Philharmonic unmatched, even when pushed dangerously close to collapse. Here, Lindberg's Candide Overture is light-footed and ideally paced, a perfect curtain raiser for a winning, propulsive performance of the dances extracted from West Side Story. Brass and percussion are on fine form, and there's some appealingly tender string playing at the suite's close.
Then there's Bernstein's recycled suite from Elia Kazan's On the Waterfront, played here with an irresistible blend of ardour and edgy violence. I'd not previously noted how much the close recalls Copland's Billy the Kid. That treacherous horn solo is handled with aplomb. Lighter fare comes in the shape of the dance episodes extracted from On the Town – gloriously perky, with an unmatched clarinet in the third dance. Plus three short numbers from the ballet Fancy Free. Beautifully done, but surely it would have been possible to include the whole score?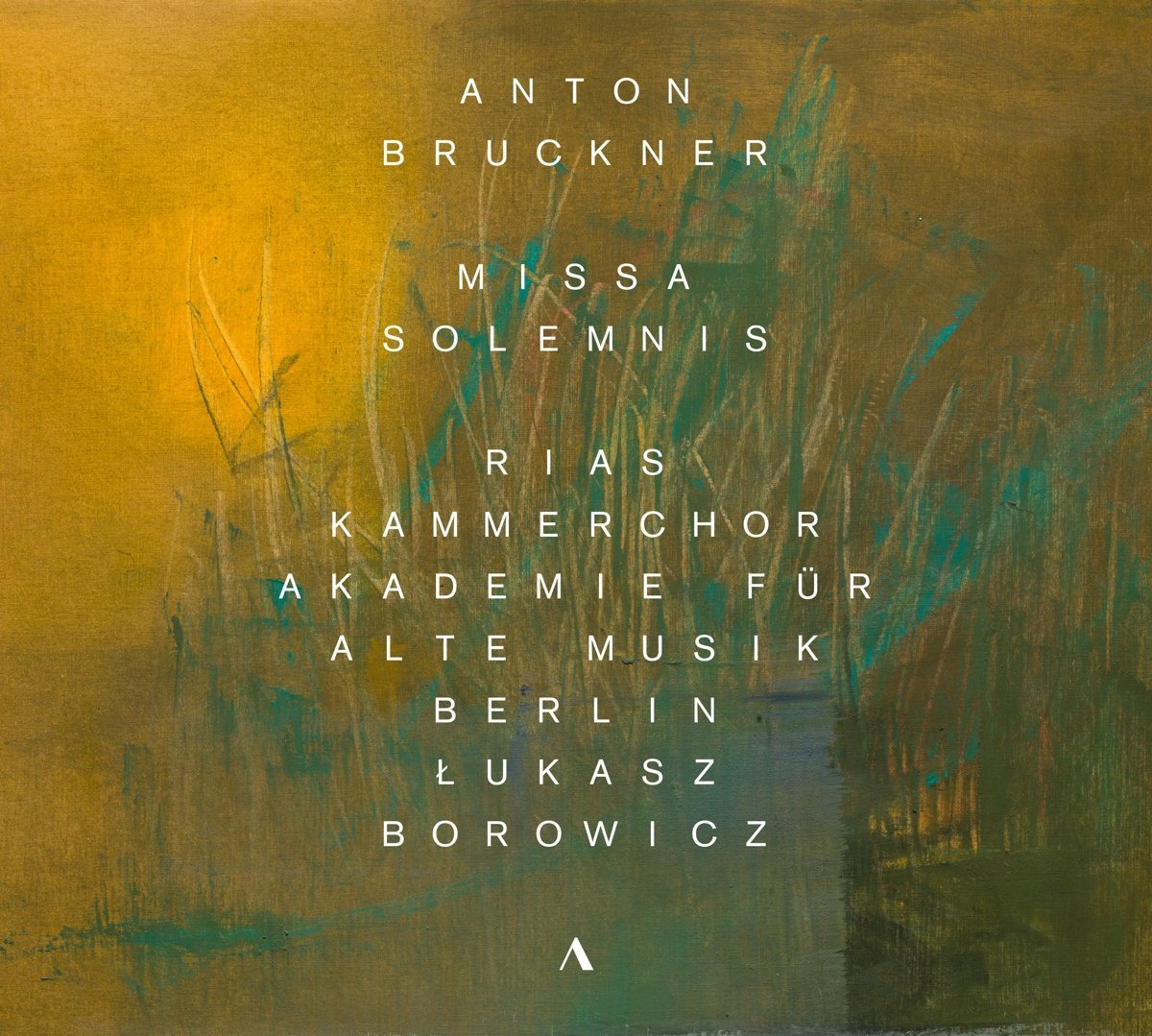 Bruckner: Missa Solemnis RIAS Kammerchor, Akademie für Alte Musik Berlin/Łukasz Borowicz (Accentus Music)
Benjamin-Gunnar Cohrs' sleeve note usefully reminds us that Bruckner composed around 170 works, not just 11 or so symphonies. There are hours of organ music, short pieces for male chorus, plus sundry masses and motets. Most of which we rarely get the chance to hear, much of it written while the young Bruckner lived and worked at the St Florian monastery. His brief but memorable Missa Solemnis was first performed in 1854, just before Bruckner left the monastery and headed for Vienna. This CD attempts to reconstruct that première performance, the Missa Solemnis part of a sequence including music by the likes of Führer, Eybler and Gänsbacher.
Glimpses of the composer's mature orchestral style appear fleetingly, but those otherwise allergic to Bruckner's charms will find much of this disc delightful. The "Gloria" of the title work is a case in point, while the closing two movements of the Credo have a joyously affirmative feel. The Tantum Ergo and Magnificat in B-flat recall Schubert, the music's lightness and transparency enhanced by the performances: the Akademie für Alte Musik Berlin's period sensibilities the perfect foil for a lithe RIAS Kammerchor under Łukasz Borowicz. The three rarer items fit into the sequence nicely, with Gänsbacher's breezily affirmative Te Deum a highlight.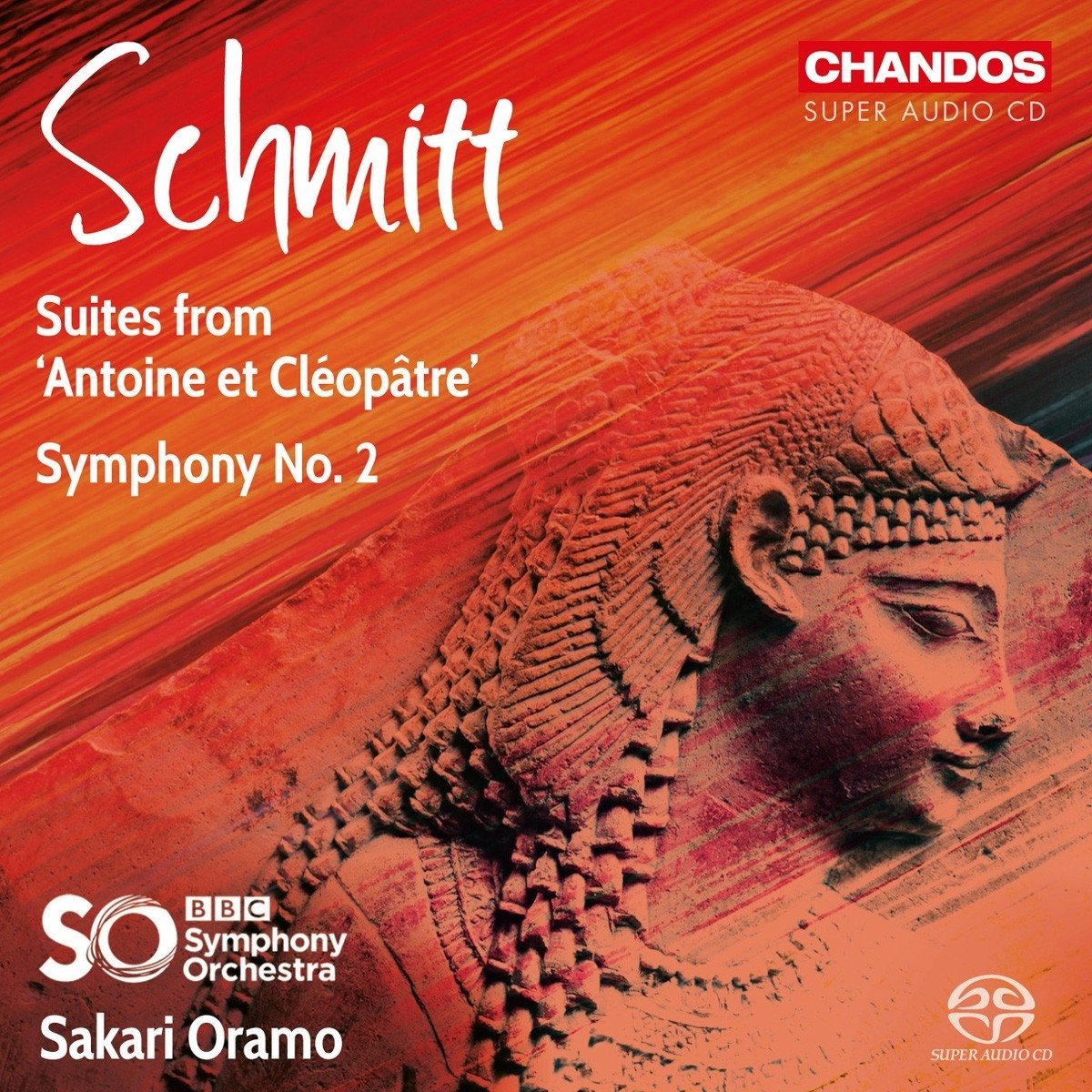 Schmitt: Suites from Antoine et Cléopâtre, Symphony No. 2 BBC Symphony Orchestra/Sakari Oramo (Chandos)
Don't get your Schmitts mixed up. You might well have come across the Viennese late-romantic composer Franz Schmidt, whose sublime Symphony No. 4 should be on everyone's shelves. This disc provides a rare outing for the French maverick Florent Schmitt, a fascinating fringe figure whose career stretched from the late 19th century through to his death in 1958. Schmitt did his reputation no favours by happily allying himself with the Vichy regime and shouting out unsavoury comments at a 1933 concert of Weill's music. Probably best not to go there. Sakari Oramo's new disc contains two extended suites of incidental music composed in 1920 for an Ida Rubenstein Paris production of Antony and Cleopatra. It's enormously entertaining stuff, a sequence of engaging ideas opulently orchestrated. The brass fanfares which open "La Camp de Pompée" are magnificent, and the ensuing battle music is superb. The second suite includes an unhinged ballet sequence, the score ending with an alarmingly visceral depiction of Cleopatra's death. This demands to be heard (and, while you're in the mood, please investigate Gabriel Pierné's similarly entertaining ballet Cydalise et le chèvre-pied).
Schmitt didn't write an official Symphony No. 1, so why his Second Symphony is so named remains a mystery. Improbably, it was completed when Schmitt was 87, the composer living just long enough to hear its 1958 première. More balletic than symphonic, it's undeniably entertaining, Schmitt never one to develop a theme at any useful length if another one comes along in its place. The scoring is dazzling: long stretches of this symphony sound like nothing else you'll have heard. It stops rather than ends, but that's a good excuse to listen to it again. Miraculously, the work can be viewed on the IMSLP website, and following it is an enjoyable way to spend 28 minutes. Chandos's sound is impressive, and Oramo's lustrous BBC Symphony Orchestra does Schmitt proud – let's hope that a follow-up is in the works.
Schmitt did his reputation no favours by happily allying himself with the Vichy regime
Explore topics
Share this article