Classical CDs: Strings, trumpets and stained glass windows |

reviews, news & interviews
Classical CDs: Strings, trumpets and stained glass windows
Classical CDs: Strings, trumpets and stained glass windows
20th century music from Poland, Renaissance choral music and Venetian field recordings
Saturday, 30 September 2023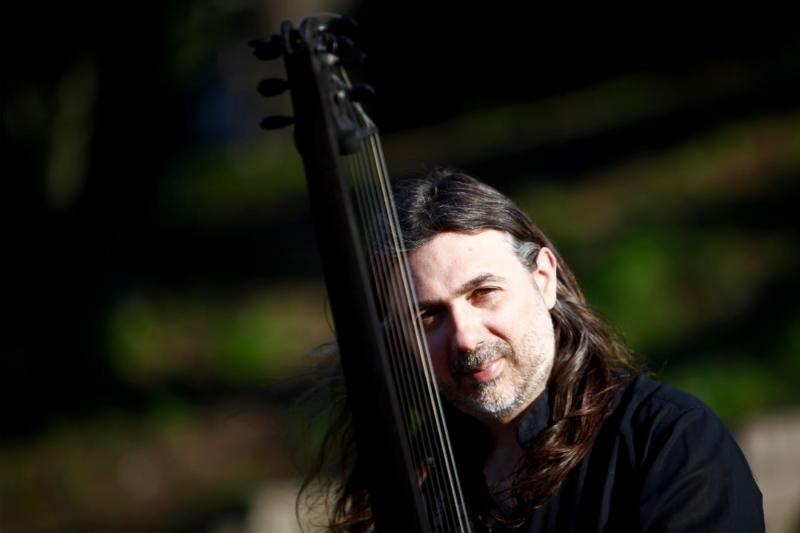 Theorbist Stefano Maiorana
Grażyna Bacewicz: Piano Concerto, Concerto for Two Pianos, Music for Strings, Trumpets and Percussion Peter Jablonski, Elisabeth Brauß (pianos), Finnish Radio Symphony Orchestra/Nicholas Collon (Ondine)
Grażyna Bacewicz packed an incredible amount into her relatively short lifespan, and besides the composing, performing and teaching, she found time to study Hindu poetry and write four novels. The earliest piece in this anthology gives us a sense of her restless energy: the six-minute Overture composed in 1943 while Poland was under German occupation and premiered in September 1945. It's a remarkable little work, oozing personality and never sounding quite like anything else you've heard. Nicholas Collon's Finnish Radio symphony strings cope superbly in the busy opening section, and the brass pile-ons have plenty of weight. It's a mini masterpiece, and a musical pick-me-up for anyone who's feeling a tad flat. Peter Jablonski is the soloist in Baciewicz's 1949 Piano Concerto, composed as part of the celebrations for the 100th anniversary of Chopin's death. Not that it ever sounds remotely like Chopin, Baciewicz taking Bartok as her model. There's a shimmering slow movement based on a Polish folksong, and an exuberant, approachable finale.
More striking is the Concerto for Two Pianos and Orchestra from 1966, a three-movement study in texture and colour that, despite an almost complete lack of singable tunes, grips like a vice. Bacewicz delights in unusual colours and effects, the last movement full of abrasive brass and dissonant woodwind shrieks, Jablonksi and fellow soloist Elisabeth Brauß pounding away merrily underneath. This music could very easily pall; here, played with keen intent by performers who audibly believe in it, it's mesmerising. If you've digested Bartok's three piano concertos, now's the time for some Baciewicz. The Music for Strings, Trumpets and Percussion was written in 1958, another Bartokian homage. Different percussion voices are highlighted in each of its three sections, and there's some spectacular xylophone writing in the last movement. Bacewicz's is a unique and fascinating voice, and this brilliantly played and recorded collection makes for an ideal entry point.
Karl Jenkins: One World World Orchestra for Peace, World Choir for Peace (Decca)
Karl Jenkins has a strong claim to be Britain's most successful living composer, certainly in terms of performances of his often sizeable pieces, including The Armed Man and Adiemus, a kind of oratorio that grew from an advertising campaign to become a 1990s global phenomenon. This latest "big statement" is perhaps the broadest of all: written is 2020, it is a response to what the composer sees as the sorry state of the world: "climate change… the pandemic… war in Europe and financial turmoil". He sets a text mainly by his wife Carol Barratt, but also harvested from the Bible as well as traditions from around the world, on a journey from Genesis, through existential despair, to hope for a new "Golden Age". The music is similarly eclectic but the grab bag approach is the piece's big weakness. I was never sure exactly what was coming next, stylistically or in tone. There are a lot of grand – even bombastic – gestures, sitting awkwardly next to intimate and touching passages of quietness. The beginning illustrates the problem: the first movement is assertive, noble and striking, nicely declaimed by the choir but "Let's Go!" is a bit of a disaster as a follow-up. A Jesus Christ Superstar re-tread, complete with portentous chords and prog rock drumming, it feels like a very bumpy gear change.
And so it goes on throughout the piece, the successful movements – and there are several –undercut by uncomfortable segues. Now a solo violin in quasi-Vaughan Williams mode, now a pastiche 18th-century opera aria, now some ethnic percussion: I was adrift, often enjoying it from moment to moment but not feeling it on the large scale. It didn't feel like purposeful polystylism, but the work of a natural magpie, lacking the strong unifying language so evident in other Jenkins. There is a persuasive solo from Lucy Crowe in "The Journey", channelling Julie Andrews, Roderick Williams is as brilliant as ever, if under-used, and Katherine Rudge's voice has a pleading edge in "Tikkun Olam", which according to Jenkins "encapsulates what the project is all about", viz "repair the world". Plaintive and searching, it is definitely one of the highlights of the album, along with Crowe's languorous delivery of the beautiful "Sakura". One World is ambitious and undoubtedly sincere. It has passages of powerful writing, with the directness and broad sweep that has made Jenkins the success he is. There are certainly tracks I will return to, but I don't think the whole thing hangs together. Bernard Hughes
The Queen's Cartoonists: Mozart's Jazz Requiem (Cami Music)
Japanese jazz pianist Makoto Ozone's exuberant reinvention of Mozart's "Jeunehomme" concerto is, to my mind, one of the great Mozart recordings, and it's too bad that so few classical audiences have heard it. Horn player Sarah Willis's Cuban discs offer further evidence that Mozart can easily withstand a touch of jazzing up, and here's an audacious, witty assault on the Requiem from pianist Joel Pierson. His outfit, The Queen's Cartoonists, specialise in live performances to accompany vintage cartoons, and this purely instrumental Mozart rewrite is designed to be performed with matching visuals. In their words, "all the original themes are present, plus so much more", Pierson's style owing much to the work of musicians like Raymond Scott and Carl Stalling. Guest percussionist Jon Singer's flamboyant xylophone and marimba solos are a highlight, and what's extraordinary is how consistently the arrangements hit the mark emotionally. Take the opening "Requiem aeternum", shorn of sentiment, four minutes of stoic, bittersweet bliss, the mood echoed in the bluesy opening to "Tuba mirum". Pierson knows exactly how far to push a musical joke, each movement leaving you wanting more.
Highlights include the frenzied bass line and chattering winds at the start of the "Lacrymosa", and a melting version of the "Hostias", Pierson channelling his inner Jacques Loussier. The "Sanctus" is an upbeat blast, and then we're blindsided by a tender solo piano version of the "Benedictus" which never puts a foot wrong. The closing "Lux aeterna" is magical. Performances throughout are technically brilliant, and I'm itching to hear the group live (for now, video clips are available on their website). An extraordinary release, and one that's already pencilled in on my "best of 2023" list.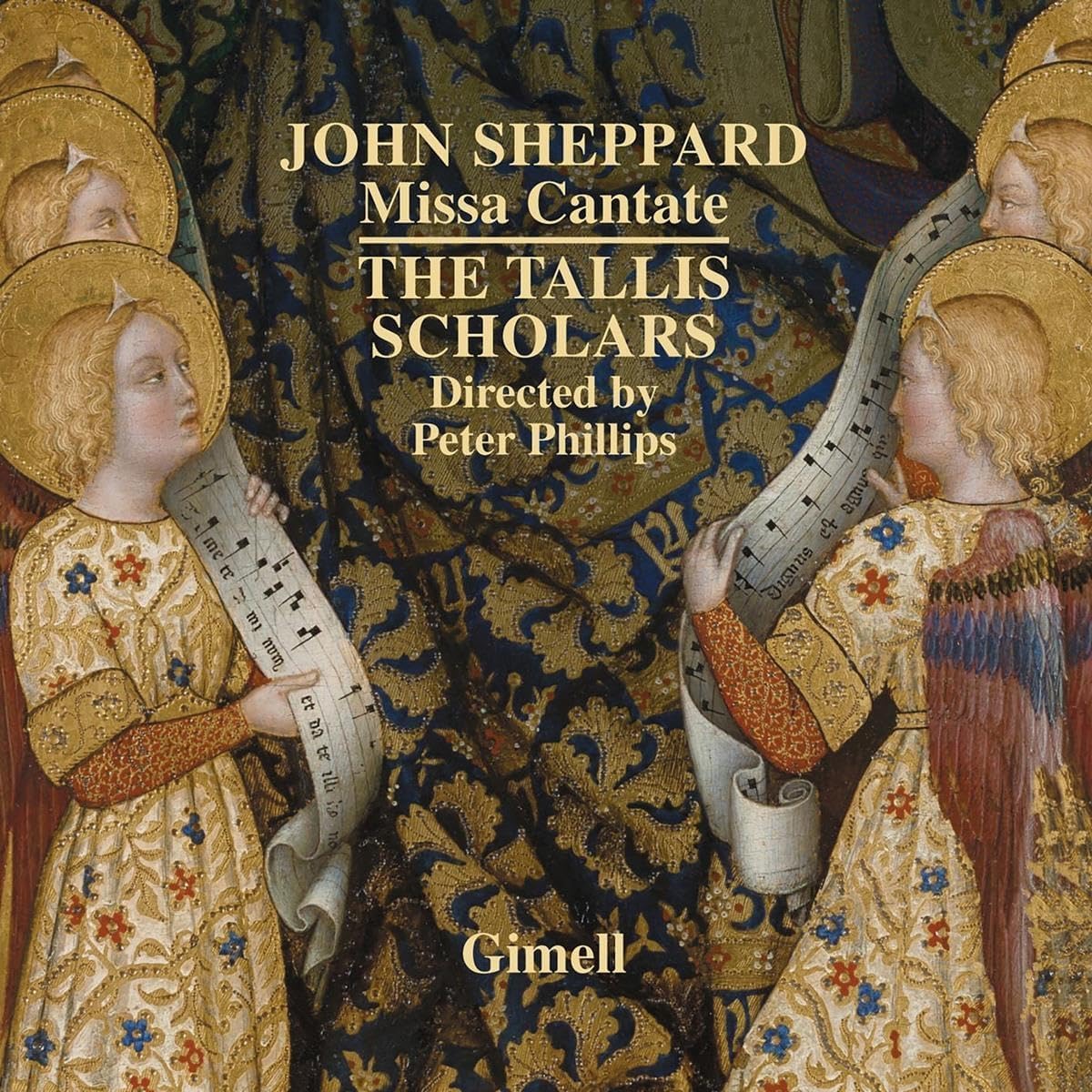 Sheppard: Missa Cantate Tallis Scholars/Peter Phillips (Gimell)
In 1989 the Tallis Scholars' first release of the music of John Sheppard pretty much singlehandedly rescued the composer from obscurity. It has taken them till now to record a second, which is a bit of a surprise given their prodigious output in the intervening years. Sheppard, a master of the mid-16th century, roughly contemporary with Thomas Tallis, writes soaring vocal lines that revel in sweet consonance, occasionally coloured by the piquant false relations that were hallmarks of the English style. The centrepiece of this recording is the Missa Cantate, a six-part setting of the mass in the grandest style and on the broadest scale. Sheppard's language is pre-Reformation; he died in the reign of Catholic Queen Mary and it isn't clear if his Catholic works come from her time, or from Henry VIII's. Either way the mass is a treat for the ears. The Gloria is like a gathering wave, beginning humbly but gradually assembling a weight of sound. The Credo is by turns airy and bright, and then intense and searching. This is the musical equivalent of an ornate stained-glass window with the sun pouring through. The second Hosanna has the cleanness of spring water, tumbling over itself in waves. It is gorgeous.
The other pieces are a mixture of votive antiphons, responsories and hymns, largely based around plainchant melodies. The highlight of these is probably the final piece, Gaude virgo Christiphera, which conductor Peter Phillips, in his invaluable liner notes, suggests is a late work because of its "ease of writing". It is massive (11 minutes) but with the most confident architecture, and long spans of imitative melody than seem to constantly renew themselves. The singing is glorious here – as throughout. The tuning and blend is impeccable – of course it is, that is the Tallis Scholars' stock in trade. The high singing, Sheppard's hallmark, is ecstatic and effortless, and the whole disc, despite its essential seriousness, is joyous. The recording was made in Brinkburn Priory, in Northumberland, somewhere I have never been but now urgently want to visit. My only gripe is that – as on other Gimell records – the movements are sub-divided into very short tracks, so that the Gloria of the mass alone takes up 9 tracks (mostly shorter than a minute), and the whole album has no less than 75. This is not a problem if listening straight through, but for other ways of listening it is a bit of a pain. Apart from this, a strong recommend. Bernard Hughes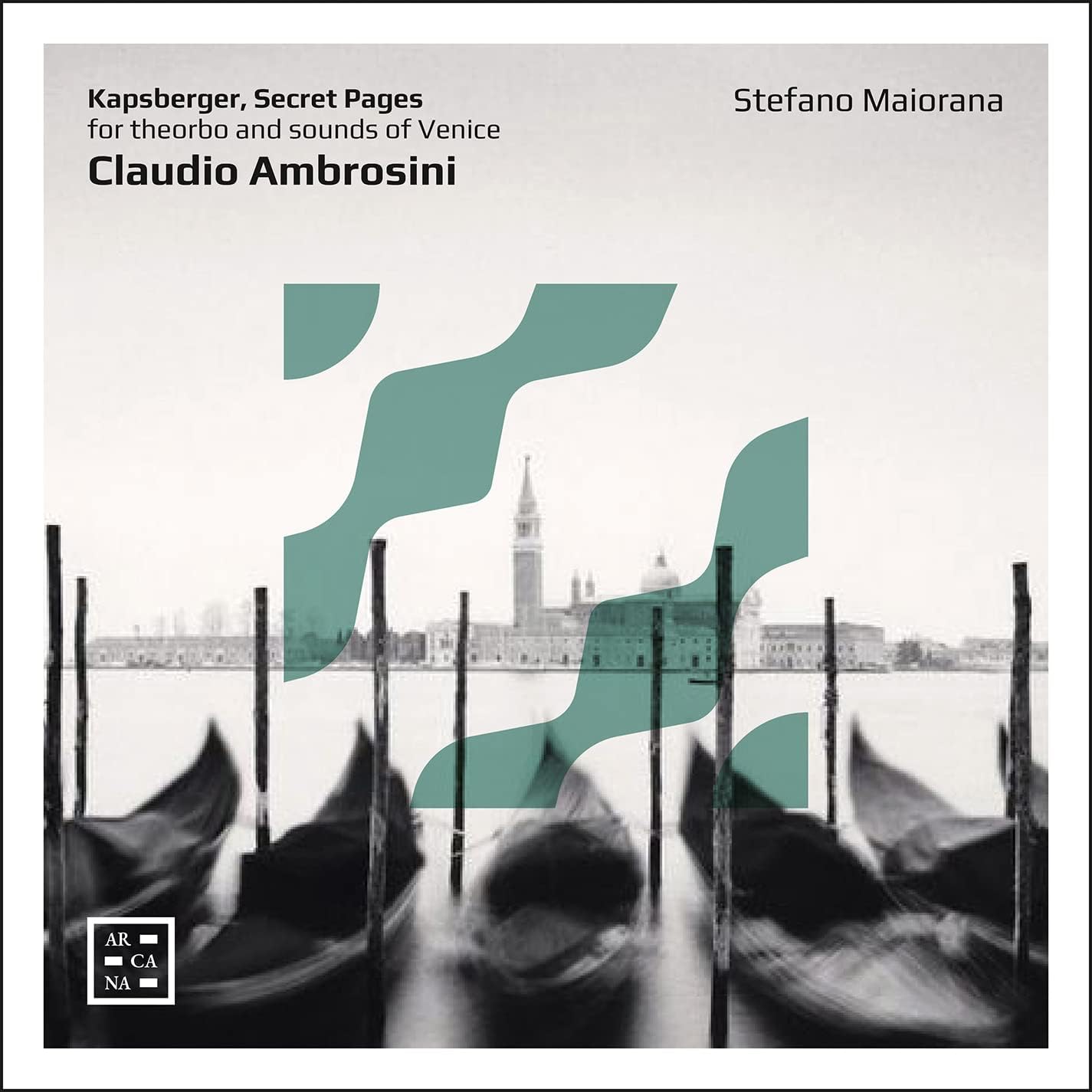 Ambrosini: Kapsberger, Secret Pages for theorbo and sounds of Venice Stefano Maiorana (theorbo) (Arcana)
Johannes Hieronymus Kapsberger is described here, enticingly, "as mysterious as he was gifted and exuberant", a renowned theorbo player and composer who lived between 1580 and 1651 and spent his working life in Venice. Kapsberger's father was an Austrian army officer, hence the name – other sources call him Giovanni Girolamo. To muddy the waters further, Stefano Maiorana's album isn't a 'straight' collection of prime Kapsberger nuggets but something more intriguing, with original theorbo compositions interspersed with new, Kapsberger-inspired pieces by contemporary Italian composer Claudio Ambrosini and six "sound fragments" recorded in contemporary Venice, one including samples captured during the 2019 floods. The results are deliciously unsettling. Ambrosini is a superb advocate for Kapsberger's elegant music and hearing his works bleed into the contemporary pieces highlights the originals' boldness. Try the pair of toccatas sequenced together early on the disc, Ambrosini's off-kilter response both familiar and disconcerting, and the trick repeated in the "Gagliarda" and "Aria" which follow, Ambrosini acknowledging his predecessor in the opening phrase.
Several of the Kapsberger pieces are studies in refined formality, making Ambrosini's attempts to throw off the shackles all the more powerful. Try the little "Canzone in eco", Maiorana made to push angrily at the bars of his cage. And, by the time we reach Ambrosini's closing "Arpeggiata", 16th century theorbo techniques have been cast aside. This is a beautiful and intriguing album, wonderfully produced. Find a comfy chair in a darkened room and listen through decent headphones – you'll be transported.
Vaughan Williams and Venables: Portraits of a Mind Alessandro Fisher, Navarra Quartet, William Vann (piano) (Albion Records)
Portraits of a Mind programmes two Vaughan Williams song cycles around a new one by Ian Venables, all united by the scoring of tenor with string quartet and piano. The tenor is Alessandro Fisher, winner of the 2016 Kathleen Ferrier Award and subsequently a BBC New Generation Artist – not a singer I had heard before, but one who brings a cultured sensibility to these songs, and a deep sympathy with Vaughan Williams' idiom. Of the two RVW cycles, one is very well-known and the other not. On Wenlock Edge was not widely liked on its premiere in 1909 and took a while to establish itself as the masterpiece it is now considered. The opening of the title song is bracing, with scurrying violins and flickering piano. "From Far, From Eve and Morning" has powerful echoes of the Tallis Fantasia, and Fisher finds an appropriate stillness and reverence. "Oh, When I was in Love with You" brings the folksong RVW to the fore, with strumming pizzicato from the quartet. It is "Bredon Hill" that is the emotional heart of the piece, though. Coming as if from a distance, pianist William Vann's hazy chords and the almost orchestral sound of the Navarra Quartet, take us ineluctably to Housman's Shropshire.
The Four Hymns were new to me, premiered here in a version by Iain Farrington for the Wenlock Edge forces. This is Vaughan Williams in mystical and contemplative mode, the painfully agnostic composer, full of "fears and doubts" in "Who is this fair one?' "Come Love, Come Lord" is warmer, dreamily nodding to modality of the English Renaissance. Fisher responds to the ensemble, showing the utmost control in conjuring an awestruck wonder. After which "Evening Hymn" gives us the RVW of the English Hymnal, a simple musical statement to match a simple statement of faith: Fisher gives it the necessary solidity and certainty. Ian Venables' Portraits of a Mind was commissioned by the Ralph Vaughan Williams Society to celebrate RVW's 150th birthday in 2022. Venables is a prodigious writer of songs, with a sensitivity to prosody and a strong feeling for musical architecture. The style owes a lot to RVW, and there is nothing in there that might not have been written before, say, 1920. This is not in itself a criticism – I am not straightforwardly of the "make it new" school – but pitting Portrait of the Mind against RVW himself serves only to bolster the status of the older composer. Bernard Hughes
The grab bag approach is the piece's big weakness. I was never sure exactly what was coming next
Explore topics
Share this article