Classical CDs: Soviet symphonies, popular classics and percussion |

reviews, news & interviews
Classical CDs: Soviet symphonies, popular classics and percussion
Classical CDs: Soviet symphonies, popular classics and percussion
Neglected French orchestral music, a guitarist's Euro-jaunt and a dark, sober box of symphonies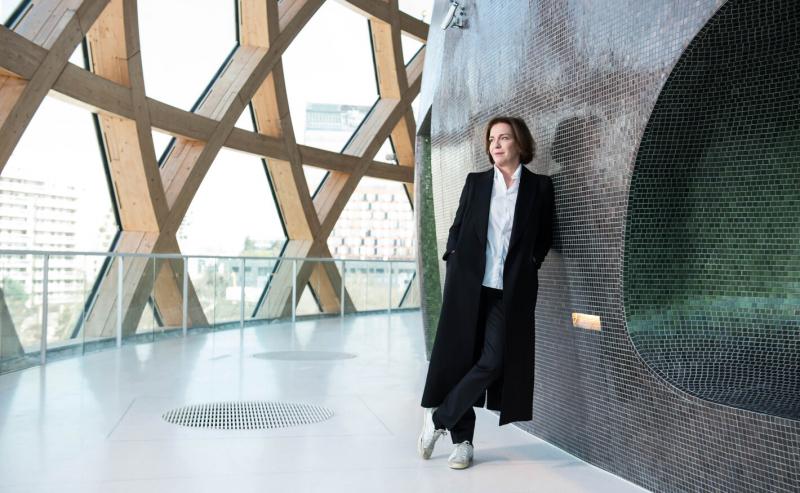 Laurence Equilbey in Paris
Louise Farrenc; Symphonies 1&3 Insula Orchestra/Laurence Equilbey (Erato)
Louise Farrenc's music is good as you'd expect from a precocious talent who'd studied piano with Hummel and composition with Reicha. Born in 1804, Farrenc's misfortune was to be a female composer in 19th century Paris, a city with a highly progressive musical culture but antediluvian sexual politics. She was a renowned pianist and teacher, becoming a Professor of Piano at the Paris Conservatoire in 1842 and having to fight to receive the same salary as her male colleagues. Farrenc's three symphonies are available in good modern performances on the CPO label. Laurence Equilby's period instrument Insula Orchestra here give us Nos. 1 and 3, her readings having a touch more bite and energy. Beethoven, Schumann and Mendelssohn are obvious reference points, but Farrenc's style is distinctive. Both symphonies begin with bold, slow introductions. No. 1, in C minor opens with s dark, chromatic theme that, once heard, is impossible to forget, and the 3/4 Allegro has a terrific swing in Equilbey's hands. Farrenc's Parisian background can be heard in the bold writing for winds and horns. The slow movement begins in similarly ominous fashion, followed by a gruff minuet and propulsive finale which resolutely refuses to switch to C major. It's a rich, entertaining work.
Symphony No. 3's slow introduction lasts just a few bars before another rapid triple time Allegro. Equilbey brings out the second subject's lyricism, and there's some wonderful, chirruping wind writing. The slow movement's opening sounds like a Mozart serenade, clarinets floating over soft horns and bassoons, and a lively, witty scherzo. The Insula players revel in the finale's sturm und drang, before the race to another exhilarating minor key close. Fascinating repertoire which deserves to be much better known. Can we have a follow-up disc soon, please?
Shostakovich: The Symphonies Netherlands Radio Philharmonic Orchestra, BBC National Orchestra of Wales/Mark Wigglesworth (BIS)
Recorded between 1996 and 2010 and only now reissued as a set, Mark Wigglesworth's Shostakovich cycle was new to me. My loss; a few minor niggles aside, this is an impressive set. Tempi are on the expansive side and superficial thrills are few and far between. Nos 5, 6, 7, 10 and 14 were the first to be taped, Wigglesworth securing incredibly tight, expressive playing from the BBC National Orchestra of Wales. There's no hint of routine, and a burning sense of commitment. Wigglesworth's 5th Symphony lasts nearly 52 minutes with a daringly sustained first movement. You're struck by how well the Cardiff strings handle the movement's closing pages, repeating the trick in Shostakovich's slow movement. The swiftness of the finale's coda comes as a shock, but musically it feels right. No. 6 is a treat, the two fast movements razor-sharp, and No. 10's opening grips, though I've a soft spot for older, swifter readings: Karel Ancerl's Czech Philharmonic are still unmatched in this work. No. 7 is rightly gruelling, the first movement almost 30 minutes long. It's the incidentals which register, though, with a glorious oboe solo in the second movement and nicely balanced Stravinskian wind chords at the start of the third. No. 14 has Joan Rodgers and John Tomlinson as soloists. Both are excellent, matched by incisive strings and percussion.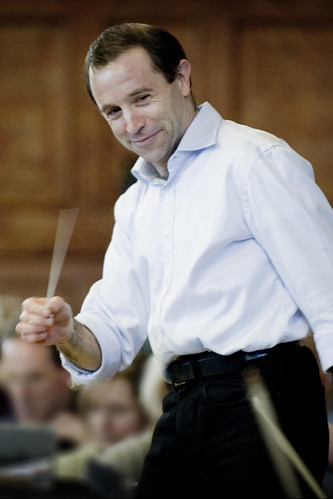 The Netherlands Radio Philharmonic Orchestra play the others, their performances sharper still. Wigglesworth's gift for pacing long, slow movements left me unprepared for how witty Symphonies 1 and 9 are, both works showcasing the orchestra's stellar bassoons and trumpets. They're marvellous, and there's similar bite to this version of No. 15, its soft percussive close wonderfully done. I struggle with nos. 2, 3 and 12, but these are among the most lucid recorded performances you'll find anywhere. 12 whizzes along, dispatched with straight-faced sincerity. Symphonies 2 and 3 are capped by sonorous singing from the orchestra's chorus.
Massed tenors and basses convince in a powerful, sombre reading of No. 13, bass soloist Jan-Hendrik Rootering singing with total authority. This account of No. 8 is among the slowest on disc, Wigglesworth's "Adagio" lasting 29 minutes. The intensity overwhelms, the shift to C major at the close of the passacaglia devastating. No. 4 is similarly big-boned, dispatched with raw power and plenty of black humour. No. 11's scarier climaxes are brilliantly handled. BIS's engineering might prove divisive; the dynamic range on these ten SACDs is very wide indeed. One's ears do quickly adjust, repeated listenings reinforcing just how natural the balance actually is. Wigglesworth's written thoughts on each symphony are lucid and accessible, and the slimline box takes up barely any space. You need this set.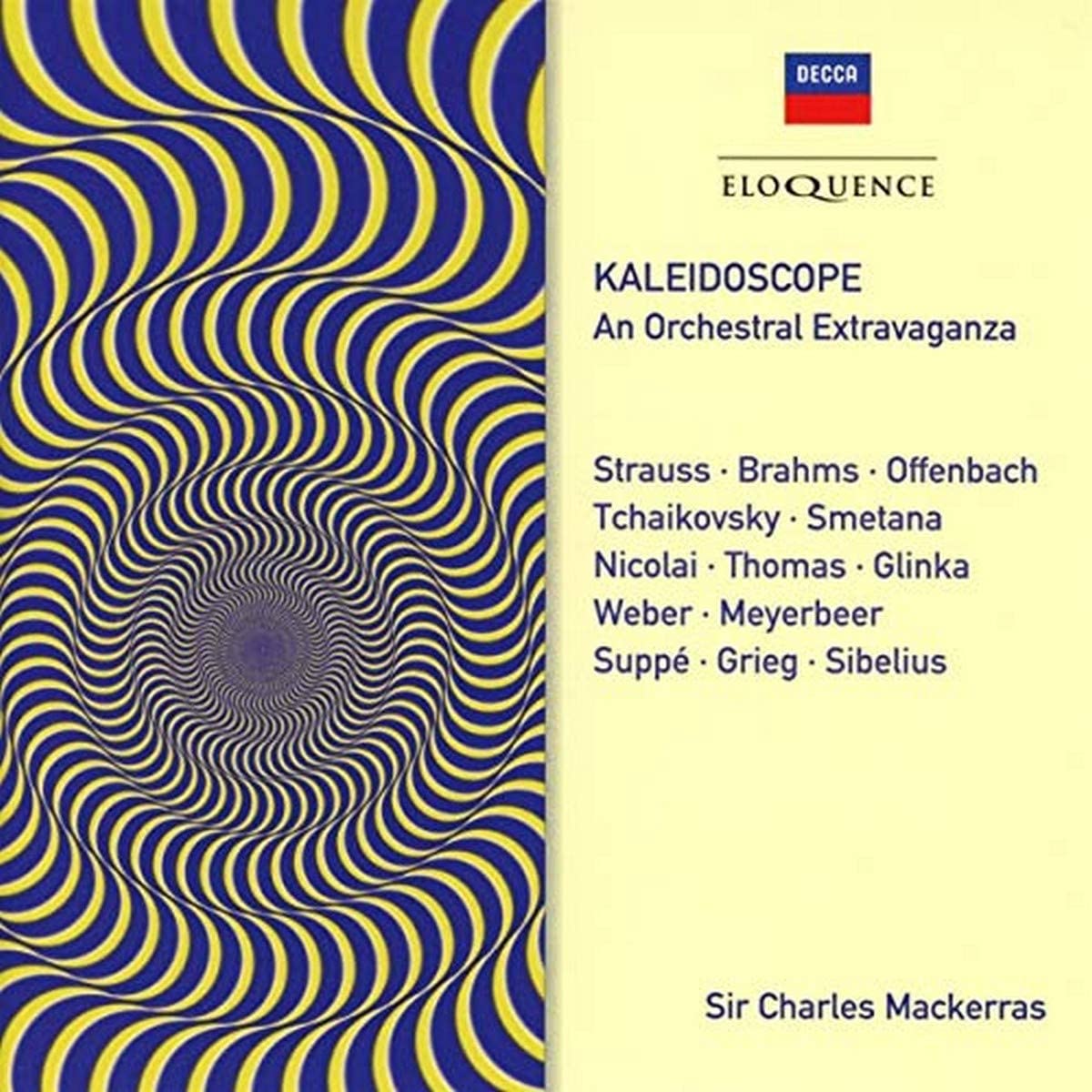 Sir Charles Mackerras: Kaleidoscope – An Orchestral Extravaganza (Eloquence)
The sheer volume of high quality reissues available at budget price can make one question whether it's worth anyone recording new versions of familiar repertoire at all. Sir Charles Mackerras's range encompassed the core classics, as well as the Dvořák and Janáček he later became associated with. Has any late 20th century conductor recorded so much, so well? Orchestral players liked Mackerras, as did record labels needing, as Peter Quantrill's entertaining notes put it, "efficiently produced records of popular orchestral repertoire." Much of the music on this double album originally appeared on a 1961 Philips LP called Kaleidoscope, engineered by Mercury Living Presence's Wilma Cozart and C. Robert Fine. The recorded sound is predictably vivid, and describing the performances as "efficient" is to do them a massive disservice. Compilations of popular classics don't come much better than this.
Mackerras draws taut, lively playing from a rejuvenated London Symphony Orchestra. The strings are excellent, wonderfully agile in Tchaikovsky's "Cossack Dance" and the "Dance of the Comedians" from Smetana's The Bartered Bride. The overture to Ambroise Thomas's Mignon swoons. It's a blast. Other rarities include Glinka's Capriccio brilliante, and a percussive march by Meyerbeer. Several bonus items are played by the "London Proms Symphony Orchestra" (probably a pseudonymous LSO). Gottfried Huppertz's orchestration of Grieg's "Wedding Day at Troldhaugen" is a delight, and there's a brassy take on Sibelius's Finlandia. All unmissable.
Third Coast Percussion: Archetypes (Cedille Records)

Archetypes is an engaging act of musical collaboration, four each of its twelve sections written by Brazilian guitarist Sérgio Assad and his daughter Clarice, the remaining numbers composed by the four members of Chicago's Third Coast Percussion. The aims are lofty, the archetypes selected to reflect the commonality of human experience and culture at a time when the world feels more fractured than ever. Though it's very easy to enjoy this disc as a sequence of neatly sketched character pieces, the group's sound enhanced by piano, guitar and Clarice's vocals. The opener, Clarice's "Rebel", kicks off with a flurry of attitudinal drum rolls and cymbal crashes, and Sergio's "Innocent" is a lovely portrait of wide-eyed innocence.
The sonorities throughout are so crisp, so clear; I'm fascinated by the guitar triplets and marimba semiquavers overlaid at the start of David Skidmore's "Lover", and the calm solemnity of "Ruler", written by Peter Martin. The playing is so tight, so precise. Clarice's "Jester" is three minutes of compelling musical silliness, featuring Jew's harp, swanee whistle and motor horn. It's all consistently enjoyable, and wonderfully recorded. Do watch the short album introduction on YouTube, which contains entertaining footage of the musicians at work and a fulsome tribute from Sergio.
Alexandra Whittingham: My European Journey (Delphian)
At a time when trips to the tip or DIY superstore might be the only voyages in prospect, a musical journey around Europe is an enticing thought. Guitarist Alexandra Whittingham's debut disc is a well-planned treat, an exploration of 19th century guitar music which avoids obvious destinations and aims "to get to parts of the repertory which comparable albums don't reach". Better-known pieces nestle alongside enticing discoveries. The big works here are superbly played; Luigi Legnani's Fantasia briliante e facile begins with an austere Bachian prelude and segues into something much frothier. I love how Whittingham ratchets up the tension early on, her low E's ringing out like bells, and the faster section offers joyous light relief. Giulio Regondi's Introduction et Caprice follows a similar template and it's similarly well played.
Two imposing pieces by Francesco Tárrega were inspired by trips to Granada in the 1890s, the Recuerdos de la Alhambra requiring Whittingham to use three fingers to pick out the tune and creating a remarkable tremolo effect. Rarities include a melancholy miniature by German-born guitarist Catharina Josepha Pratten, and a pair of witty descriptive pieces by one Ernest Shand, composer of Britain's first guitar concerto. Shand's The Gnomes sounds a little like "The Teddy Bears' Picnic". Whittingham is magnificent throughout, tackling the simpler, lighter pieces with freshness and affection. Delphian's engineering is up to scratch, the sound warm, close and rich.
Compilations of popular classics don't come much better than this
Share this article