Best of 2022: Classical CDs |

reviews, news & interviews
Best of 2022: Classical CDs
Best of 2022: Classical CDs
Ten of the year's best classical CDs
Saturday, 31 December 2022
Pianist Beatrice Berrut
At the risk of sounding like a scratched record (or a cracked CD), it's reassuring to know that you can still buy new recordings in physical formats. Granted, CDs do take up shelf space, but in most cases they sound better than most downloads and usually come with sleeve notes and texts.
Pianist Beatrice Berrut's Jugendstil (la dolce volta) contains the Swiss pianist's transcriptions of movements from Mahler's 3rd, 5th and 6th Symphonies and Schoenberg's Verklärte Nacht. They're highly effective, the "Tempo di minuetto" from the 3rd Symphony a folksy delight and No. 6's "Andante moderato" replete with implied cowbells. The whole package is beautifully designed and comes complete with an endorsement from Schoenberg's son Larry.
My other favourite releases have been box sets. Warner Classics' Diaghilev - Ballets
Russes comprises 22 discs tracing the company's 20-year existence. Besides well-chosen recordings of familiar scores by Ravel, Stravinsky and Tchakovsky there's a wealth of rarer material, some sourced from other labels. Curious to hear ballet music by Florent Schmitt or Nikolai Tcherepnin, or Handel rejigged by Thomas Beecham? Start here. Elsewhere, the Czech label Supraphon really do need to assemble conductor Karel Ančerl's studio output in a single box. Until they get round to it, purchase Karel Ančerl – Live Recordings (Supraphon), 15 CDs drawn from Czech radio archives, nicely remastered. The Czech Philharmonic's distinctive sound is a draw, and the set contains a wealth of material which Ančerl didn't record commercially, including a generous selection of 20th century Czech music. Plus Elgar, Vaughan Williams, Strauss and Prokofiev, all performed with passionate conviction.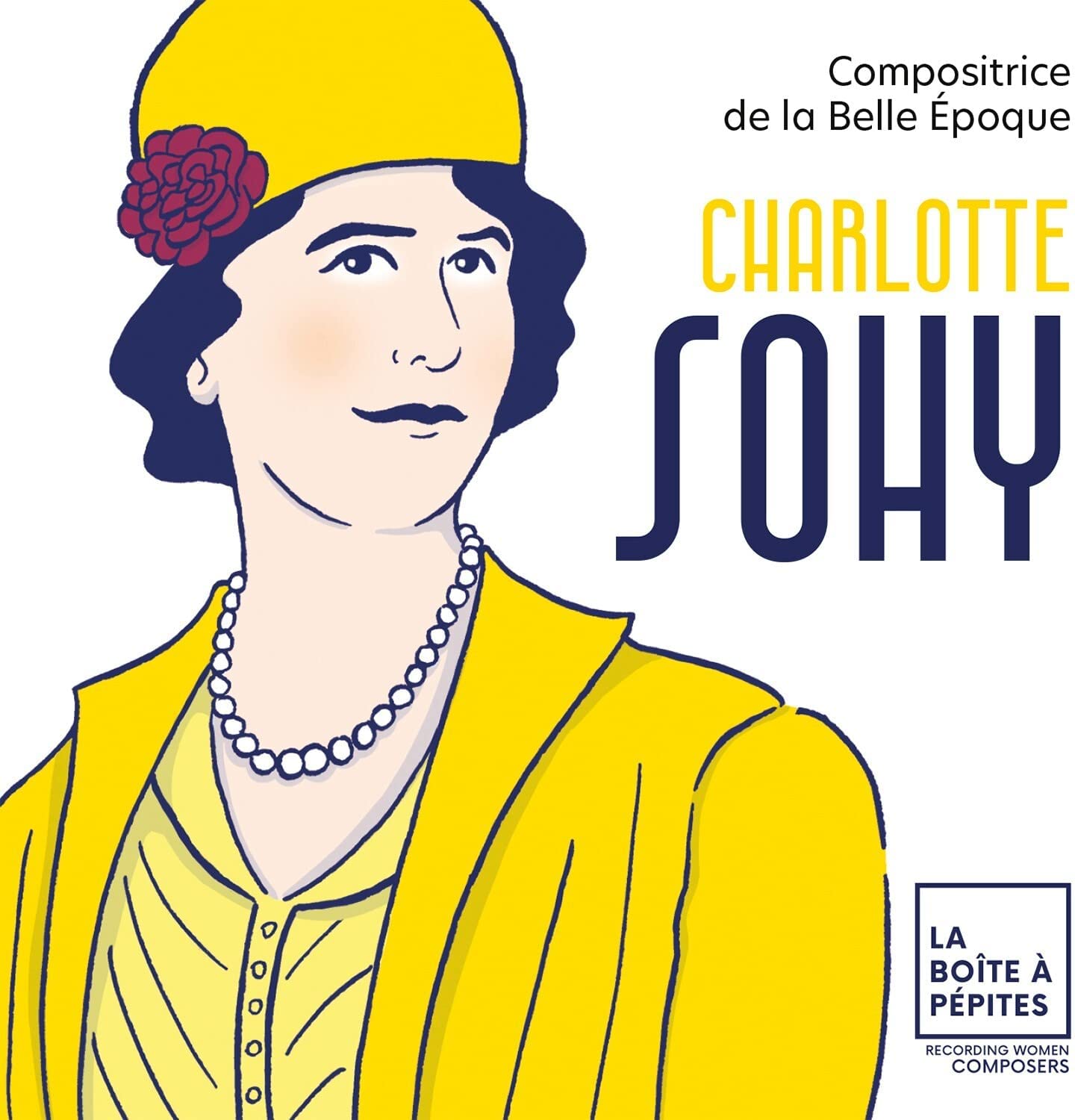 I was bowled over by Charlotte Sohy: Compositrice de la Belle Époque (La Boîte à Pépites), an appealingly packaged 3-disc set celebrating a French composer who really deserves reappraisal. Taught, variously, by Nadia Boulanger, Roussel and Vierne, Sohy's personality and distinctive voice are instantly appealing. You have to agree with label founder Héloïse Luzzati's comment: "If she had been a man, her music would have been known." Try Sohy's two string quartets or her Deux Poèmes chantés. Luzzati created the label to celebrate forgotten female composers; the next set will focus on Rita Strohl.
Finally, a much-deserved shout out to antipodean reissue
specialists Decca Eloquence, whose Netherlands Wind Ensemble: Complete Philips Recordings contains this pioneering outfit's complete analogue output. The quirky sleeve designs have been retained, and the performances are peerless, a full seven discs out of 17 devoted to Mozart's wind music. Plus Dvorak, Gounod, Stravinsky, Beethoven, Strauss and Krommer, whose three exuberant octets really should be better known. These discs fizz with wit, colour and energy, making the box set an essential acquisition.
Sebastian Scotney adds: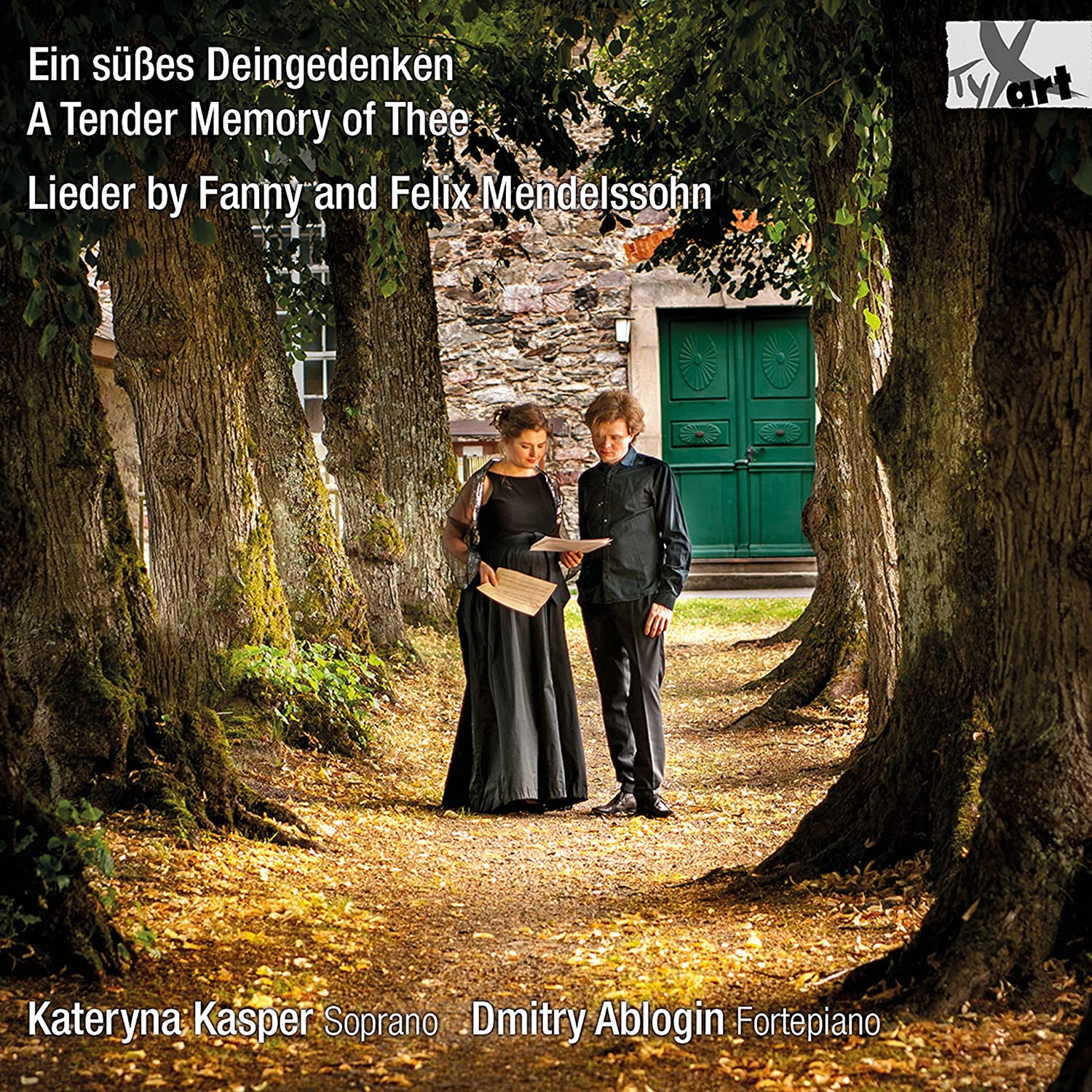 No doubt about which album I have listened to the most from those I reviewed this year: Ein süßes Deingedenken (a tender memory of you), two CDs of songs by Fanny und Felix Mendelssohn from Ukrainian-born soprano Kateryna Kasper, with Dmitry Ablogin playing a beautiful-sounding fortepiano made in 1835 by Aloys Aegydius Biber. And a favourite track from it? The Fanny Mendelssohn song "Achmed an Irza (Im Garten)" to a poem by Heinrich Stieglitz, in which Achmed expresses his hope that Irza is going to light up his life like a star. Kasper's glorious soaring upwards on the phrase 'blühend Licht' does it for me every time, and has me thinking about the pellucid legato singing in which Gundula Janowitz was once thought to be unsurpassable. It is on Andreas Ziegler's TYXArt label from Regensburg, a micro-label which sets itself very high standards.
B
erlin Classics is another label allowing artists to be heard on their own terms. The best thing on an album of French oboe repertoire and arrangements from Céline Moinet, principal oboe of the Dresdner Staatskapelle, was an effervescent Poulenc 1924-26 Trio for oboe, bassoon and piano, with Berlin Classics label-mate Sophie Dervaux, principal bassoon of the Wiener Philharmoniker, and classy pianist Florian Uhlig. Dervaux herself directed the orchestra of the Mozarteumorchester Salzburg in another disc of wonderfully paced and highly expressive performances of bassoon concertos, in which the highlight was the Grand Concerto by Hummel.
The Canadian label Analekta is also a fascinating enterprise, and their lively album of Early Italian Cello Concertos from Canadian-American cellist, gambist, and researcher Elinor Frey and the Rosa Barocca group from Calgary took us delightfully back to the period before 1720, when the cello was still finding out what kind of instrument it might eventually be.
And, from Bernard Hughes:
I only joined theartsdesk's CD reviewing team fairly recently but already a number of great albums have crossed my path. I think the pick of them has to be the Hallé's journey through English song, as orchestrated – and sung - by Roderick Williams. This is a terrific blend of familiar and unfamiliar repertoire, all magnificently scored and played. The rumbustious opening track - John Ireland's "Great Things" - both sets the tone and is a perfect description of the disc as a whole. On the subject of Ireland, I must mention another favourite disc of the year, although not one I reviewed. John Wilson's John Ireland: Orchestral Works is a delight, from the melodic beauty of A Downland Suite to the patriotic Epic March, which is at least as good as anything in that mode by Elgar or Walton.
This is a terrific blend of familiar and unfamiliar repertoire, all magnificently scored and played
Explore topics
Share this article