Anne Schwanewilms, Charles Spencer, Wigmore Hall |

reviews, news & interviews
Anne Schwanewilms, Charles Spencer, Wigmore Hall
Anne Schwanewilms, Charles Spencer, Wigmore Hall
Humour and metaphysics in this bewitching soprano's consummate song recital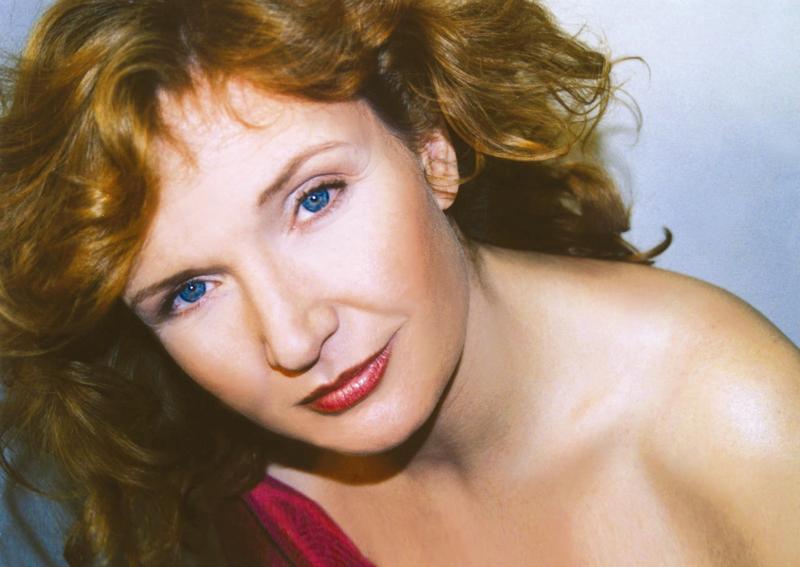 Schwanewilms: poised and inward in Mahler's most ineffable songs
Now that Margaret Price is no more and Kiri's well past her heyday, whose is the most limpid soprano of them all? "The beautiful voice" was a label slapped by PR on Renée Fleming, but that fitfully engaging diva is all curdled artifice alongside Anne Schwanewilms, the German soprano who shines in Strauss and should be an example to any singer for ease, charm and what to do with the hands in the exposed light of song recital.
Here she duly took the palm for the two loveliest songs of all time, Mahler's, but worked her way towards them through a myriad of humorous, otherworldly and earthy characterisations.
There were, for instance, six characters to put across in the first 10 minutes of rustic charm from Mahler's early Knaben Wunderhorn settings (The Youth's Magic Horn [first edition pictured below right] was an early German manifesto of folkery sacred and profane put together and "treated" by Clemens Brentano and Achim von Arnim, powering much of the young composer's musical imagery) . Alongside the white-tone "cuckoos" and plangent "ades", later joined by a shocking clutch of voice-endangering donkey brays, the meaning of these simple folk's aches and joys would probably have come across if you didn't have the translation at hand, hand in glove with pianist Charles Spencer's humorous gawkiness. It helps that Schwanewilms is so at ease in her native language, the reason she's the classiest of all Marschallins in Strauss's Der Rosenkavalier. We badly need to see her in that role here.
French has never been a strong point - a Berlioz Nuits d'été at the Barbican some years back was tonally ravishing, verbally indistinct - but there was only one outsider here in that respect, Liszt's Hugo setting "Oh! Quand je dors", which cast a more generalised if still effective spell. Back with Schiller, Schwanewilms and Spencer brought an unexpected ache to the Hungarian composer's 1850s evocation of a Swiss shepherd bidding annual farewell to spring and summer pastures, an evocative little masterpiece poised in its major-minor oscillations between Schubert and Mahler. Two water sirens reminded us that Dvořák's Rusalka would be an ideal role for Schwanewilms's more supernaturally beautiful tone colours, the white sound she pitches, by and large, to perfection; and the way in which as narrator she stepped into the Loreley's tale and out again with simple but eloquent gestures offered yet another model of concert narrative.
Inevitably, though, it was the ultimate challenge of Mahler's five Rückert Lieder which turned solid into liquid gold. The dialogue between ghost-soldier and heartbroken sweetheart in perhaps the deepest Wunderhorn song, "Wo die schönen Trompeten blasen"(Where the beautiful trumpets sound) luminously set them up. "Um Mitternacht" ("At Midnight"), like two of the Liszt songs in the first half, showed the soprano's heroic gleam, the strength that had once pushed her unwillingly towards heavier Wagner and Beethoven roles she has since wisely rejected.
The proof that she was right to have done so rested in the sheer unforced beauty used to light up Mahler's most introspective meditations. "Liebst du um Schönheit", with its sentiment of "love me not for beauty, youth or riches but for love's sake alone", was as perfectly phrased and inwardly coloured as it can ever be in this world. And the last stanza of "Ich bin der Welt abhanden gekommen" (I have become lost to the world) took us deep into centred reflection as only the greatest performances - Janet Baker's, Lorraine Hunt Lieberson's, Fischer-Dieskau's - have previously managed. Spencer's calm certainly helped set up the intimate silence that followed, as the soprano generously acknowledged, but it was Schwanewilms's prerogative to step up to the mark of true greatness here, and she did. Another early Wunderhorn charmer as encore, dashed off with bouquet in hands, brought us back to the human, but we'd all had our vision.
Watch Anne Schwanewilms in recital performing Strauss's Wiegenlied
Inevitably, it was the ultimate challenge of Mahler's five Rückert Lieder which turned solid into liquid gold
Share this article