Utopia, Series 2, Channel 4 |

reviews, news & interviews
Utopia, Series 2, Channel 4
Utopia, Series 2, Channel 4
Dennis Kelly's tortuous spine-chiller roars back in lethal form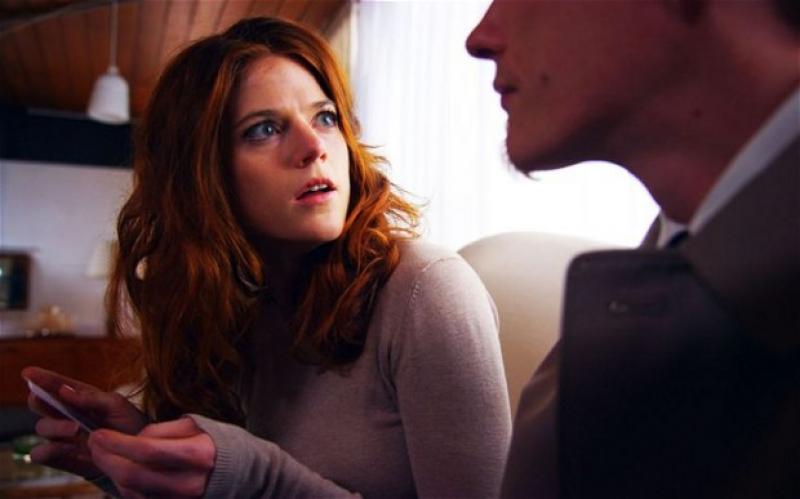 Is this conspiracy just a theory? Rose Leslie as Milner, preparing to stop at nothing
When the first, and shattering, series of Utopia ended 18 months ago there were alarming suggestions that its ratings weren't good enough to justify a second, even though there was plenty of potential for one. On the other hand if there were to be a series two, could it ever be good enough?
Admittedly watching one episode of six isn't enough to form a conclusive verdict, but it is with joy (as well as terror, unease and anxiety) that I can report that so far, series two is well on track to compete with the original. Writer Dennis Kelly clearly has a mind like a black labyrinth and a sadistic knack for prodding the most sensitive bits of the psyche, and in this opening episode he stretched out the Utopia canvas by rewinding to the mid-Seventies and giving us a remarkable picture of how the Janus Project began.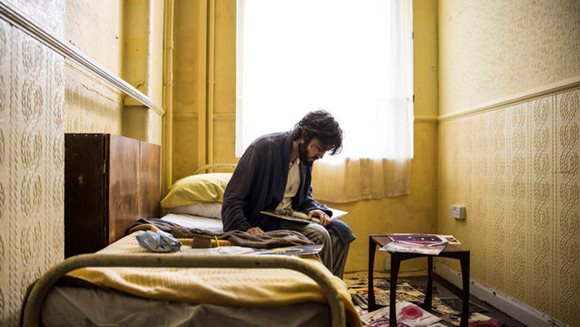 It was fun, in a macabre sort of way, to join the plot-dots. Milner, the senior spook whom we last saw in the 21st century being played by Geraldine James, was portrayed as her younger self by the dramatically russet-haired Rose Leslie. Implacably driven and ruthless, she latched on to burly and shambolic scientist Philip Carvel (Tom Burke, pictured above) because he had visionary ideas about population control and epidemiology. Even 40 years ago, Kelly suggests, shadowy "top people" were foreseeing an overpopulation crisis which would bring apocalyptic consequences. The security services responded by hatching a radical covert strategy of massed sterilisation of the population, based on Carvel's binary Janus protein which "switches off human reproduction".
We also had some origin story about Carvel's kids, Jessica and her psychotic brother Arby (real name Pietre). Arby's issues were all dad's fault, because he did experiments on him to "subdue violence", but only succeeded in creating the perfect serial killer who started to get into the swing of it by dismembering a pet rabbit. As for Carvel's wife, Milner had arranged for her to die in childbirth to prevent her from interrupting their great mission. "We're making a new world, Philip," she told Carvel. "We're creating Utopia."
Even superficially, the look and sound of Utopia make it unnerving viewing. Mundane scenes are rendered menacing by the use of oddly super-intense yellows and greens or off-kilter viewpoints (as well as boxing the picture into a quaint Seventies-style square on screen). The superb background music by Cristobal Tapia de Veer ranges from eerie childlike electronica to full-scale choral music that sounds as if it's being sung by a choir being burned at the stake (somebody's watching, below).
But this would be mere window dressing if the plotting and characterisation weren't grounded in a distorted, panic-attack version of reality which keeps making you think, "Could they have really done that?" In this episode they boldly roped in historical events and bent them to fit the Utopia dystopia, including the nuclear meltdown at Three Mile Island, the social upheavals under the Heath and Callaghan governments, the rise of Margaret Thatcher and the killing of her close ally Airey Neave by the INLA. Except in this version it wasn't them who did it. This has angered Neave's family, though you could hardly take Tim McInnerny's brief and cartoon-ish portrayal of Neave as a serious character portrait. The general idea of a high-level plot involving politicians and MI5, though, doesn't demand the suspension of any disbelief at all. Roll up for episode two tonight, 15 July.