Trust Me, Series 2 Finale, BBC One review - dodgy doctors and unreliable nurses |

reviews, news & interviews
Trust Me, Series 2 Finale, BBC One review - dodgy doctors and unreliable nurses
Trust Me, Series 2 Finale, BBC One review - dodgy doctors and unreliable nurses
Middling conclusion to Glaswegian medical murder mystery
Alfred Enoch as Jamie with Katie Clarkson-Hill as Dr Zoe Wade
Writer Dan Sefton's four-part hospital drama reached a modestly satisfying conclusion as the phantom killer stalking the wards was finally unmasked, following the usual twists and misdirections obligatory in thrillerland.
I felt quite pleased with myself for guessing the perp's identity in advance, but only by boiling it down to a formula – find a reasonably prominent character who hasn't really done very much so far, and it's a good bet they'll show their hand for the denouement.
Overall, there was a lurking sense that despite some strong characters and a sinister setting in a gloomy old gothic hospital in Glasgow, Trust Me (BBC One) never made the most of its potential. Plotwise, it moved with glacial slowness, despite efforts to keep us distracted with eerie music, ghostly cinematography and assorted characters who oozed malevolence and seemed to have something to hide. Frankly, you didn't know much more about what was going on after three episodes than you did after one.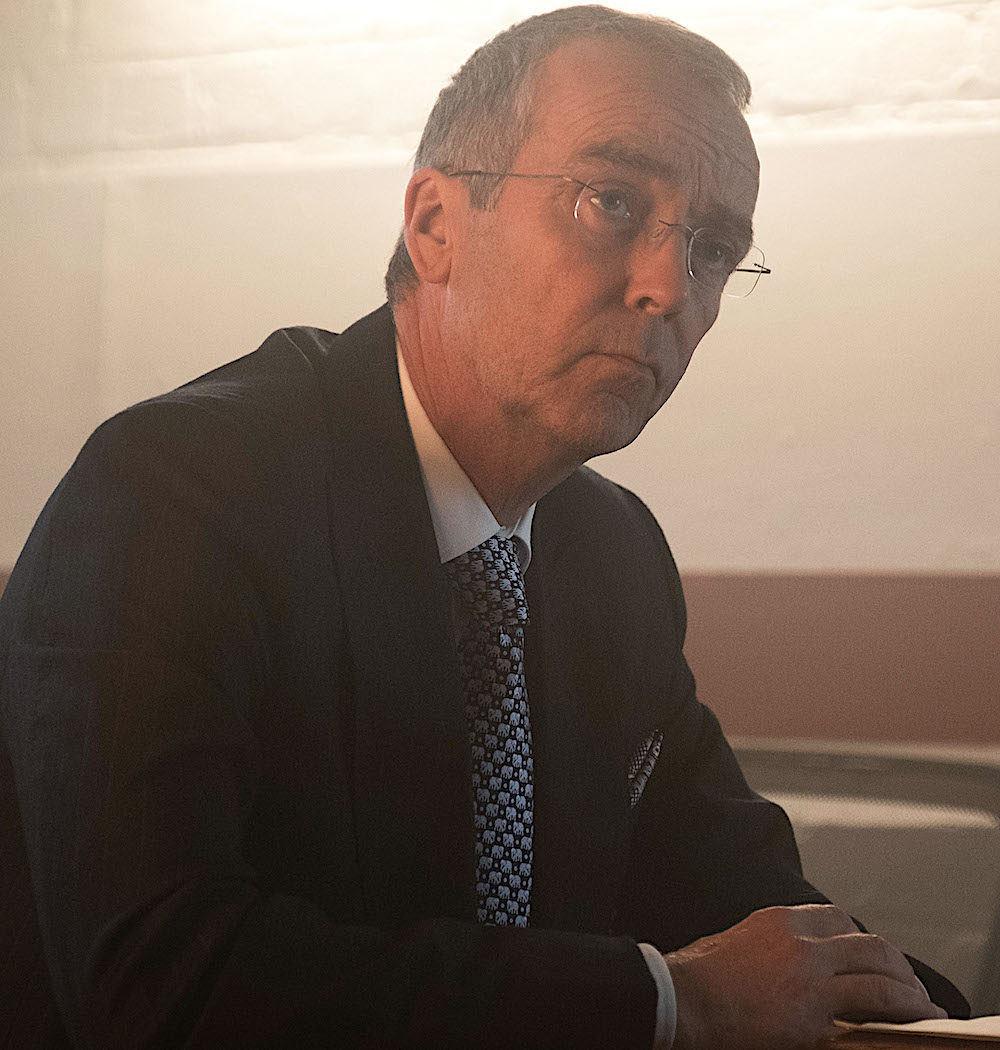 Also, about 30 percent of the entire running time seemed to be taken up with repeated flashbacks to Corporal Jamie McCain's gruesome combat experiences in Syria, where his squad of soldiers had been ambushed by hostiles and suffered appalling casualties. An unpleasant military policewoman kept marching up to Jamie, who was confined to his bed while trying to recover from a (temporarily) paralysing spinal injury, and threatening him with a punitive court martial. After countless teaser clips which kept their purpose carefully concealed, we were eventually allowed to see why Jamie had been so traumatised. He'd come across a young Syrian boy who'd been disembowelled in an explosion, and pleaded with Jamie to deliver the coup de grâce.
At least there were no complaints about the cast. Alfred Enoch – Dean Thomas in Harry Potter – smouldered moodily as Jamie, struggling to solve the lethal puzzle of the sinister Angel of Death while he lay bedbound and immobile. The sense of his helplessness as fellow-patients were being picked off around him was potently conveyed, though it was never explained why this ongoing bout of slaughter had failed to attract the attentions of Police Scotland. When the McRozzers did eventually creak into action, naturally it was to try to pin the blame on an innocent party.
This was Dr Zoe Wade, played by Katie Clarkson-Hill, who passionately evoked the doc's conflicting emotions as she found herself under suspicion from colleagues and the police, while battling her dangerous addiction to tranquillisers. She got no help from her slimy and controlling fiance Alex Kiernan (Richard Rankin), the kind of doctor who always knows what's best for his patients and won't stop until he's forced them to agree.
Best of the lot was John Hannah (pictured above), no longer the rom-com nice guy but truly unpleasant as Dr Archie Watson, climbing the health service career ladder with Machiavellian unscrupulousness, sleazily groping female staff-members whenever he got the chance. His words of wisdom to Alex summed him up nicely: "My advice to you is to look after number one." And have I mentioned Ashley Jensen as therapist Debbie Dorrell (pictured right)? Let's just say she was a reasonably prominent character who…