Sex, Death and the Meaning of Life, More4 |

reviews, news & interviews
Sex, Death and the Meaning of Life, More4
Sex, Death and the Meaning of Life, More4
A more accessible and personable Richard Dawkins tells us how to save the world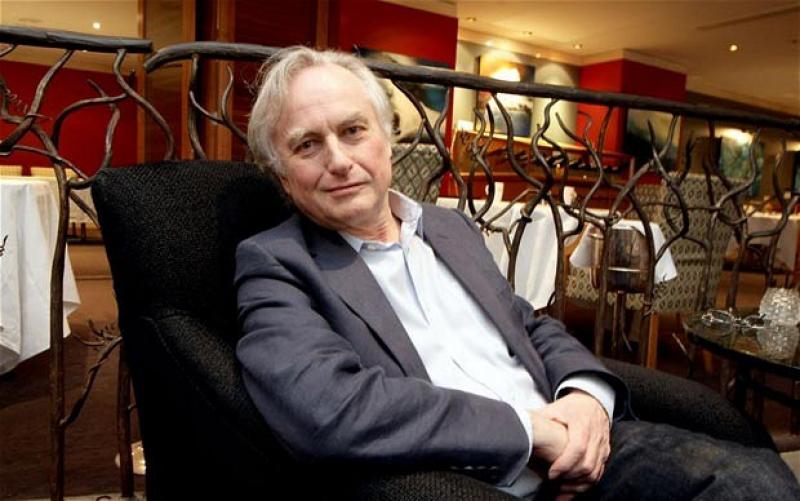 Richard Dawkins: relaxing after seeing off God once and for all
Perhaps only someone as supremely confident of his world view as Richard Dawkins might think he could come up with a TV series that would live up to such an all-embracing title. But at least in this three-part series the evolutionary biologist gets off his militant atheist's high horse to tackle the God question from a more constructive angle.
Instead of continuing with his usual line - God doesn't exist so get used to it - he offered ideas as to how we can best prosper in a godless world.
These programmes were essentially built around two stultifyingly naive and unimaginative questions that Dawkins and other atheists frequently get asked by believers. Firstly, "Why do you bother to get up in the morning?" and secondly, "Wouldn't we all kill each other and/or have sex in the streets if we no longer had God telling us not to?" To answer these questions in as telly-friendly a way as possible, the professor has jetted off to India, Las Vegas, Paris, San Francisco and, closer to home, revisited the scenes of the UK riots of the summer of 2011.
The fact that the highest levels of pornography use occur in Utah and Mississippi said it all
The first episode of this densely informative, eye-opening series tackled sin. For millennia, God has supposedly kept sin at a manageable level by instilling fear and guilt. But Dawkins suggests that our sense of right and wrong is part of our very nature as human beings and mammals - we really didn't need Him and His anachronistic instruction manuals to muddy the waters. As for sex, one of the most amusing and revealing parts of the programme occurs when we are told of the results of an online survey of more than 14,000 participants who had abandoned their religious beliefs. Not only was there little difference in sexual behaviour between those raised in a strict religious way and those not, but in fact the more religious the individual, the more they used pornography. The difference of course was that the believer felt more guilty about it. The fact that the highest levels of pornography use occur in Utah and Mississippi says it all. The grim consequences of sexual guilt were best illustrated by the tragic hypocrisy of hymen reconstruction, for which demand is growing. Death, or at the very least the eternal shame of an entire extended family, can be the tragic result of not being "intact" for your future husband.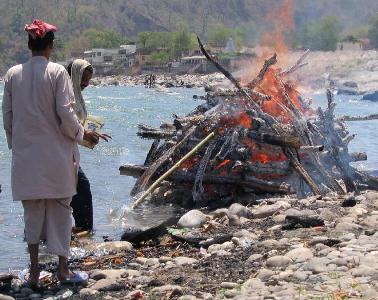 Episode two was a little less fun. Grim footage of hungry dogs sniffing around Indian funeral pyres (pictured right) brought home the chilling reality of our flesh and bone existence, and therefore the piercing need we have to believe in some kind of afterlife. During an interesting experiment in which children were tricked into believing a favourite pet had been cloned, it became clear that belief in the soul - or as we atheists might put it, our untransferable uniqueness – begins at a very early age. Despite being told the replicated pet was a perfect copy, when the children were questioned it was clear they still treated the original animal as unique and different from the copy.
In theartsdesk review of the Beautiful Minds documentary I suggested that we'd all be atheists by now if Dawkins was more like Michael Palin. Well, he certainly revealed a more human, personal side in these films. We saw him going through old photo albums with his mother, and asking his dog if he liked going to puppy class. There was an ulterior purpose in both cases: to question our notion of memory and selfhood, and to demonstrate how empathy and kindness are innate to our physiology. But the man variously described as arrogant, condescending and patronising came across as none of these things as he gently questioned believers, listened intently to their replies, and then gently prescribed, via voiceover, the pitfalls, anachronisms and dangers of their beliefs.
Particularly moving was the sight of a dazed clergyman standing against a backdrop of tornado devastation in Joplin, Missouri, struggling to work out the meaning of the mysterious way God had moved on this occasion. The most pertinent and powerful words on God's unfathomable ways came not from Dawkins himself, but from the physiologist behind the sex survey. Speaking about his mother who had been too ashamed to admit to being divorced, he said, "That's the power of religion: to hold a whole lifetime hostage. That's a lot of pain."
How much easier it becomes to make this world a better place once God is out of the picture
The final instalment tackled the meaning of life. Monty Python and Douglas Adams may have already given some of us all we need on this question, but Dawkins had more practical advice. It was all about trusting in our innate ability to empathise while also appreciate how marvellously unlikely our existence is in the first place.
Will this series have made any new Dawkins converts? Possibly. It was well made, beautifully shot, coherently structured and full of the usual insightful and incisive nuggets of (un)common sense and wisdom we've come to expect from the man. It was also wholly positive in tone, cheerfully dispelling the prevailing notion that we're all going to Hell in a hand basket.
It was particularly moving to be told by Matthew Parris that even as recently as the early 1980s, gays were campaigning for just "a measure of respect" with actual equal rights feeling unachievable in his own lifetime. Yet, remarkably quickly, public opinion changed from, as he put it, "loathing to a shrug of the shoulders". Here was morality operating completely against and outside the jurisdiction of any religion, proving how much easier it becomes to make this world a better place once God is out of the picture.
Dawkins gets off his militant atheist's high horse to tackle the God question from a more constructive, positive angle
Share this article