The Paradise, BBC One |

reviews, news & interviews
The Paradise, BBC One
The Paradise, BBC One
Emile Zola made into soft soap in TV adaptation
Wednesday, 26 September 2012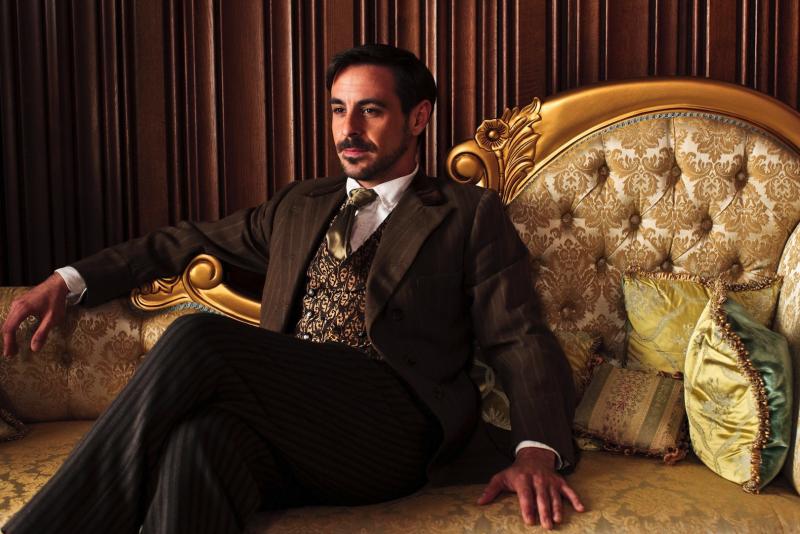 Emun Elliott is a shopkeeper with ambition - and a past
It's a reasonable assumption that Emile Zola would never have guessed his novel Au Bonheur des Dames (The Ladies' Paradise, part of the Rougon-Macquart series) would be the inspiration for a BBC costume drama. And it's an even safer one that he would have barely recognised his 1883 novel, an acute observation of capitalism and bourgeois life in mid-19th-century France, in Bill Gallagher's adaptation The Paradise.
Gallagher, who wrote the equally soapy Lark Rise to Candleford, has relocated the action from Paris to an unnamed city in the North-East of England, presumably Newcastle, where the smart and ambitious Denise Lovett (Joanna Vanderham) arrives from Peebles to work in her uncle's drapery shop. But his business is suffering after the opening of The Paradise, a large store opposite his, and he cannot afford to employ her.
So Denise crosses the road and seeks work in The Paradise's ladieswear department, overseen by the formidable Miss Audrey (Sarah Lancashire, pictured right), who insists her young ladies (who live on the premises) are in bed by 10pm, and who will dismiss anybody not toeing the line – such as being caught in flagrante with a male colleague, as Denise's predecessor was.
The wonderfully glamorous Paradise opens Denise's eyes in more ways than one. In last night's opener of an eight-part series, we saw that she is an astute young woman with ambition, and in the store's dashing owner, John Moray (Emun Elliott) she sees both someone to emulate in business terms who also happens to be a bit of a hunk.
The success of Moray's trade lies in persuading ladies to buy things they don't necessarily need - "There is a weakness in women that must be exploited to the advantage of business," he says - but he saves the real sweet talk for the money men. Moray is a risk-taking capitalist, but with other people's money, and much of the first episode was concerned with him getting a loan from the banker father of Katherine (Elaine Cassidy), who is besotted with him but whose ardour he does not return. After the two men shook on the deal, Katherine was jettisoned.
But Moray is certainly a ladies' man, as all the young female assistants swoon over him and we learned that he has had a relationship with one of them, Clara (Sonya Cassidy, right in picture with Vanderham). He's also a man with a past, as his first wife died "in an accident" - unexplained - and the spiteful Clara, who immediately saw Denise as a rival, knows something about it, which in a drunken moment she threatened to reveal. Hmmm.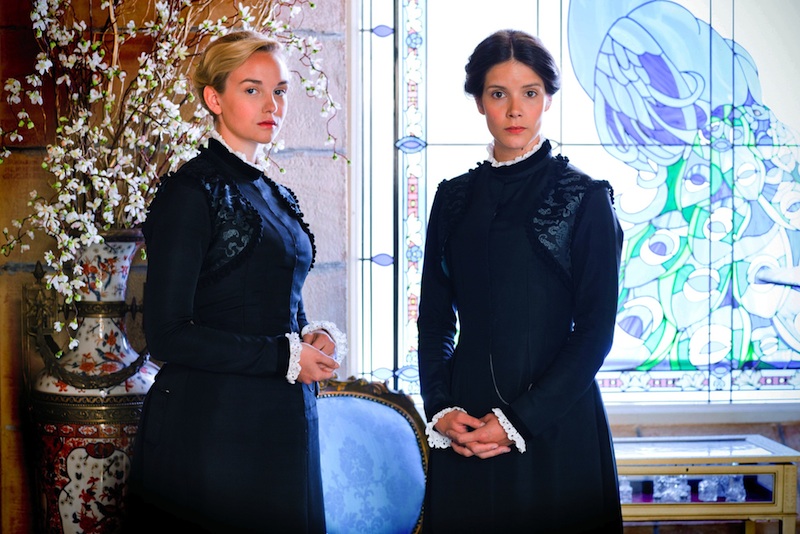 Elliot doesn't convince yet as either a self-made man or as an homme fatale and some of the minor roles are played with parodic gawd-love-a-duck simplicity (but that's the script's fault, not theirs), although Vanderham, with little to do so far but appear country-girl innocent, shows promise. Lancashire, meanwhile, looks set to give good value with a quietly comic turn as the stern but goodhearted Miss Audrey.
The Paradise, which has been comically likened to a Victorian Sex and the City (some hope), was rushed to our screens when the BBC got wind of ITV's Mr Selfridge (about the owner of the UK's first department store, due on the network when Downton Abbey finishes its run). The corporation noticeably haven't pitted The Paradise as a Sunday-night rival to the upstairs-downstairs drama even as it enters dangerously jumping-the-shark territory in its third series. By comparison with the still ravishing-looking Downton and the BBC's sumptuous Parade's End, The Paradise is Primark to their Harvey Nichols.
Moray is a risk-taking capitalist, but with other people's money
Explore topics
Share this article