The Joy of Disco, BBC Four/ The Ronnie Wood Show, Sky Arts 1 |

reviews, news & interviews
The Joy of Disco, BBC Four/ The Ronnie Wood Show, Sky Arts 1
The Joy of Disco, BBC Four/ The Ronnie Wood Show, Sky Arts 1
Disco conquers the world, and a Rolling Stone puts his radio show on TV
The Bee Gees, who helped turn disco into a global phenomenon despite dressing like this
The final section of The Joy of Disco illustrated how disco music grew into a vast global phenomenon. It had been brought to the popular mainstream by the success of Saturday Night Fever, was enjoyed by grannies at Pontins, and even prompted 70-something showbiz veteran Ethel Merman to make a disco album.
But the central theme of the film was the way that disco represented the triumph of social groups who had been deemed to fall outside the prevailing social norms. Blacks, gays and Hispanics flocked to join the scintillating Church of Disco as it blossomed through the Seventies, and it became as much an "outsider" music as jazz had been, but with vastly greater commercial and applecart-upsetting potential (Chic, pictured below).
All very interesting, but not for the first time with BBC Four's music documentaries, there was a sense that the production team had amassed a heap of impressive material, then weren't sure what kind of film to make with it. Chunks of it didn't resemble a music documentary at all. Interviews with the gay writer Edmund White, feminist academic Alice Echols or pioneering New York loft-party DJ David Mancuso, as well as an account of the Stonewall riots in New York in 1969, seemed to be part of a socio-political history of gay rights and sexual emancipation. Accounts of clubs like The Gallery, scene of "a new democracy, a secret world built on inclusivity and pleasure" (according to the voiceover) made disco music just one strand in a thrillingly uninhibited "bohemian nirvana".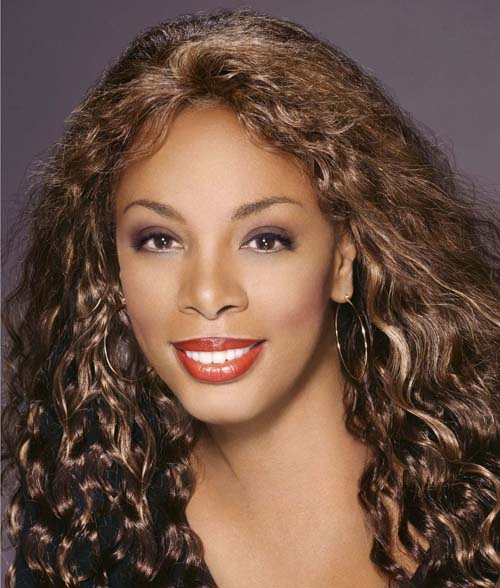 At the other extreme, there were music-doc episodes which explored the work of Kenny Gamble and Leon Huff and their Philadelphia sound, or examined the growth of Britain's Northern Soul scene which pre-dated the advent of disco. Producer Giorgio Moroder, the Swiss Toni of disco, was given due credit for his work with Donna Summer (pictured left), not least the famously orgasmic 12 inch mix of "Love to Love You Baby". "It was kind of an anthem to sex, and I think Donna delivered a good product," beamed Giorgio, whose pioneering use of synths and sequencers underpinned Euro-disco and various adventures in electronica. Yet, although there was an interview with Chic's Nile Rodgers, mysteriously little attention was paid to Chic's huge musical accomplishments. It was as if two or three separate films had been chopped down into a single hour.
Guaranteed entirely disco-free is The Ronnie Wood Show, though when they said it was like Ronnie Wood's radio programme on TV, I didn't realise it simply is his radio show on TV. They've just smuggled a couple of cameramen into the Absolute Radio studio, and they tiptoe around in the darkness while Ron (pictured below) chats, plays records and banters with his producer. I suppose you could call it a masterly economy of resources, but it's difficult not to conclude that talking and playing records is what radio was invented for.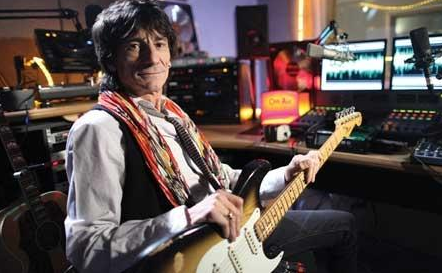 It's quite fun when Ron starts reeling off anecdotes from the dawn of time, like his one about the day when Jerry Lee Lewis anointed him as one of the founders of rock'n'roll, or how Eric Clapton acquired the name Derek (as in Derek & the Dominos). Rehab Ronnie has yet again foresworn noxious substances, and although he looks like something exhumed from an ancient Apache burial ground, some of his faculties have somehow survived intact. Getting the right guests helps too, and this week he had Kelly Jones from Stereophonics, a man not ashamed to embrace his classic rock roots. He astutely picked ZZ Top's "Waitin' for the Bus" as one of his musical choices, but you could tell he hated having a camera aimed at him while he sat listening to it.