The Essex Serpent, Apple TV+ review - tradition and superstition versus the march of progress |

reviews, news & interviews
The Essex Serpent, Apple TV+ review - tradition and superstition versus the march of progress
The Essex Serpent, Apple TV+ review - tradition and superstition versus the march of progress
The battle of ideas comes to the East Coast in exquisitely shot treatment of Sarah Perry's novel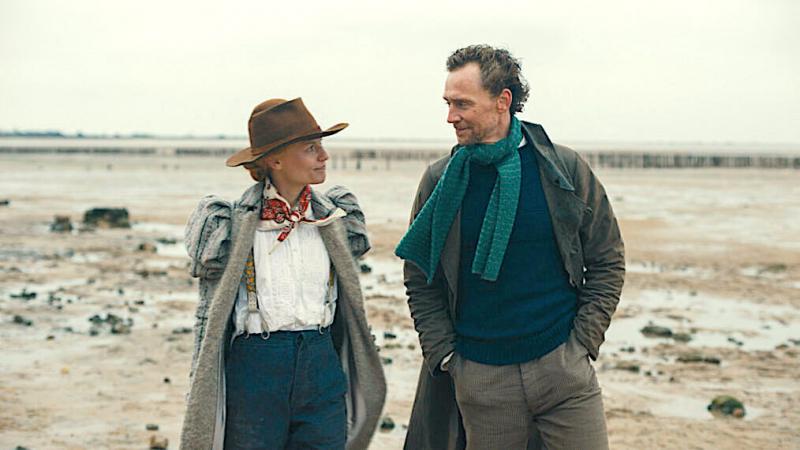 The joy of Essex: Cora (Claire Danes) and Will (Tom Hiddleston)
Sarah Perry's 2016 bestseller The Essex Serpent has been described as "a novel of ideas", which almost sounds like a warning to anybody wanting to televise it. Happily, director Clio Barnard and screenwriter Anna Symon picked up the gauntlet, and have wrought a kind of contemplative television in which the story's historical and philosophical preoccupations are expressed through landscape and imagery as much as dialogue and action.
Huge credit goes to cinematographer David Raedeker, whose astoundingly beautiful and haunting images of marshy Essex coastline in the Maldon and Brightlingsea area form their own eloquent commentary on the themes of science, modernity and social change as they clash with tradition, superstition and late-Victorian faith.
The titular "Essex Serpent" is a mythical sea creature which has supposedly haunted the Essex coast through the mists of time (it's even commemorated in wood carvings in the local church). The action is triggered by the disappearance of local girl Gracie Banks (Rebecca Ineson), who was apparently carried away by the beast one night, having exclaimed to her sister Naomi that "it was a serpent that tempted me". Reports of Gracie's fate pique the curiosity of Claire Danes's Cora Seaborne (her surname presumably no coincidence), a London-based widow with a passion for collecting fossils. The recent death of her controlling, abusive husband has left her feeling liberated rather than bereaved. With her maid and companion Martha (Hayley Squires), Cora sets out for the Essex village of Aldwinter, whence Gracie disappeared. She's keen to apply some scientific discipline to the serpent myth. In fact she suspects the beast may be a plesiosaurus which has somehow defied extinction.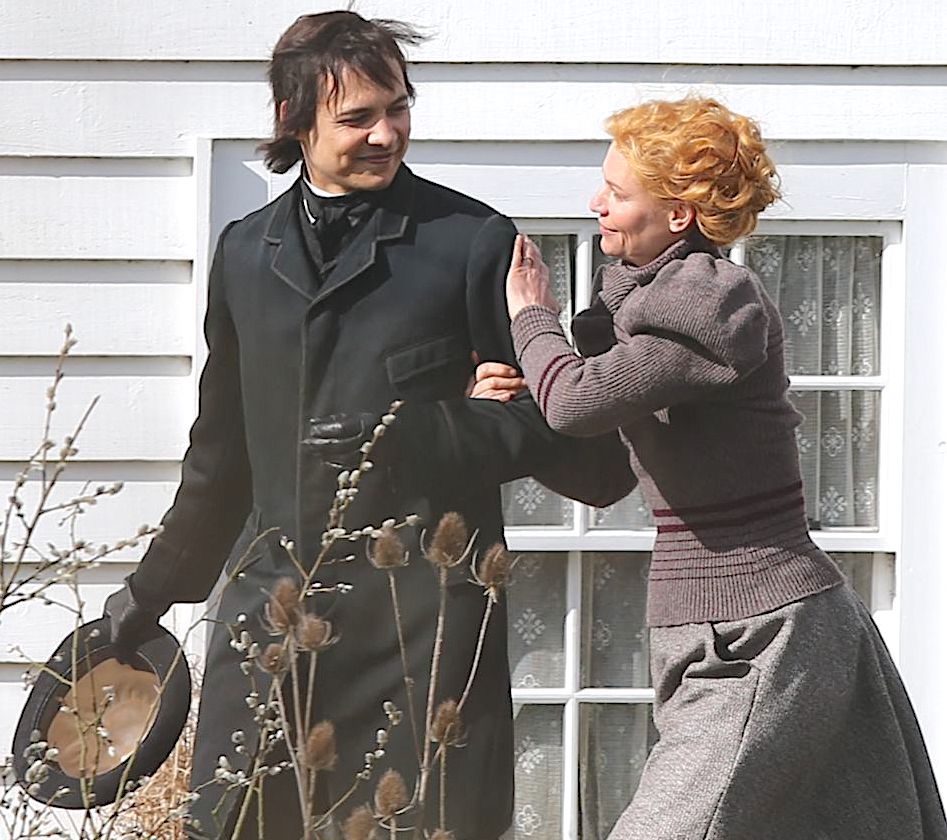 Seeking to keep the old ways alive is local pastor Will Ransome (Tom Hiddleston), whom Cora first meets when she helps him rescue a sheep floundering in a deep pool of mud. She strikes up a deepening friendship with both Will and his luminous, fragile wife Stella (Clémence Poésy).
Will's stoical faith in the Biblically-ordained order of things, even while he strives to quell the superstitious terror of his congregation that the serpent has come to destroy the fishing industry they depend on, rubs up against Cora's inclination to question anything presented to her as unarguable, though unexplained, fact. But after Gracie's body is discovered, and Will's daughter is at the centre of an episode of mass hysteria in her school classroom, the locals turn on Cora as an interloper who is bringing supernatural catastrophe down on their heads.
Raedeker's lenses catch the changing moods of the landscape and the people who inhabit it with almost telepathic subtlety. His wide-screen coastal panoramas might be lit by winsome evening light or darkened by lowering clouds. The sea shifts from roiling swells and foam-flecked waves to gleaming calm. Local fishermen may find themselves engulfed by perspective-flattening mist, or trying to ward off unknowable terrors with blazing bundles of straw, dotted like fireflies across the darkening marshlands. The musical score by Dustin O'Halloran and Herdís Stefánsdóttir manages to echo both the flat, wide landscape and the turmoil of a changing world beyond.
Will the coastline remain permanently in thrall to the myth of the serpent, or will the march of progress drive it out? All kinds of change are in the air. In the big city, suffragettes are marching, and Cora's brash doctor friend Luke Garrett (Frank Dillane, pictured above with Danes) is pushing the boundaries of surgery while also experimenting with the teachings of Sigmund Freud. Martha is a passionate socialist campaigner for a social housing revolution, and reads Karl Marx while she sits on the train.
Perhaps there are too many strands vying for attention (sometimes the show feels like Greatest Hits of Big Ideas that Changed the World), and sometimes the pace sags from leisurely to soporific. Yet Serpent ultimately draws you in with deeply-felt performances which tease out the inner lives of the characters, building up to an understated but intense and cathartic resolution. It would undoubtedly repay multiple viewings.